Slide 1 of 1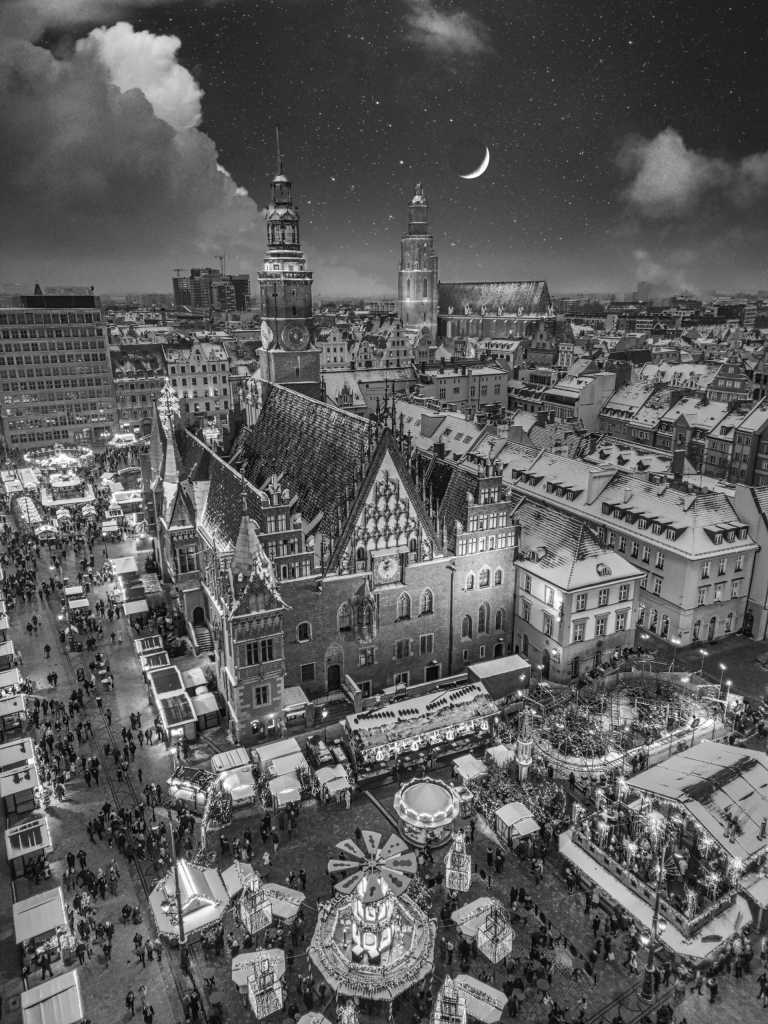 🎄❄️ Festive Tour in the Heart of Europe: Wroclaw, Dresden & Prague Markets 🇵🇱🇩🇪🇨🇿
Guided trip
5 days
3 stops
2 - 4 Mates
Europe
What's special?
Christmas market hopping
Local insights
Budget friendly
OVERVIEW Are you excited for the start of the Christmas season? I know I am! 😍 This year, let's explore some beautiful Christmas markets together right when they open 🎄🎅🏻 We'll kick off our adventure in Wroclaw (Poland) and journey through Dresden (Germany) on the way to our final destination: the captivating city of Prague (Czechia). Sounds like an exciting plan to you? 😏 I've had the pleasure of visiting all three markets we're planning to see, so I'll be your tour guide. I keep returning to these markets because they're truly special! The Christmas atmosphere in Wroclaw, Dresden and Prague is unlike any other. Apart from enjoying the festive markets, we'll get to discover three stunning cities in three different countries. I believe it will be an interesting experience, a chance to find the similarities that relate them, and appreciate the unique differences they offer. Wroclaw is where I currently study and live, so as a local, I'd love to share as much information as possible and take you to my favorite places. We'll explore traditional Polish cuisine 🥟🥣 and enjoy some mulled wine 🍷 at the Christmas market to stay warm. I'm looking for a small group of 2-3 people to ensure we can genuinely connect and get to know each other well. Having a smaller group will also make it easier to decide on some extra activities and allows us to be a little bit more flexible with the itinerary based on your preferences.
ABOUT ME I'm Wiktoria, 23 years old, I'm from Poland. I have a great passion for travel, and my ultimate dream is to turn it into my full-time career. Currently, I'm a student, but since I have a lot of free time, I'd love to have some amazing adventures with fellow travelers who are eager to join my trips 😊
ACCOMMODATION In Wroclaw, I have my own room. Unfortunately, my flat doesn't have the space to host a group, but I'll ensure to find you the most comfortable and budget-friendly accommodation available. In both Wroclaw and Prague, we'll have private rooms exclusively for our group. Rest assured, in every place, we'll have single beds 🛌💤 Of course, I'll select hostels that are centrally located, safe, and well-maintained. PRICE INFORMATION Our accommodation and bus tickets between cities are included in the price. As for items not included, I've left them out due to their flexibility. Whether you'd like to cook in the hostel or explore local food and drinks is entirely up to you. Additionally, our mode of city exploration – whether on foot or using public transport – can be adapted to suit the group's preferences. Depending on the luggage you bring, we'll also ensure the right luggage storage arrangements in Dresden, where we'll explore the city for several hours. In Dresden and Prague, I recommend joining organized walking tours with a local guides. These tours operate on a tips-based system, allowing you to pay based on the quality of your experience.
What's included?
Acommodation (shared rooms)
Bus tickets to Dresden and Prague
Local guide in Wroclaw (me!)
This ship has sailed!
Unfortunately this trip has commenced or been completed already. But don't worry! We have a lot more similar trips that you could check out.
Your Booking includes free protection from Trip cancellations.
Learn More
Meet Your TripLeader
Phone Verified
Identity Verified
20 Countries
1 Trips Completed
23 year old Polish girl 🧳 travel enthusiast ✈️ language lover 🌍 business management student 👩🏻‍💻
based on 1 reviews
Friendly and helpful! And flexible to adjust to unexpected situations. 🌍
Show All Reviews
You can chat with Wiktoria once you reserve your spot.
Trip Itinerary
Wrocław
Day 1-3
Day 1: Arrival day! Our adventure begins! 😍 Depending on how you arrive to Wroclaw, we will decide on a meeting point 📍 I'll welcome you in the city and take you to your cozy accommodation. I'll let you take some rest and we will head straight to what we're all looking forward to - the Christmas Market. We will immerse ourselves in the festive atmosphere. We'll have a chance to indulge in local delicacies, find unique gifts 🎁 and experience the magic of the holiday season while sipping on some mulled wine. Day 2: On this day, you'll have the opportunity to explore Wroclaw's most captivating landmarks. We'll begin the day with some coffee and breakfast ☕🥐 ensuring you're energized for our adventures. We'll admire the historic Old Town, both from ground level and from above, as we climb the steps to a church's pinnacle to gaze out from Witches' Bridge, all while I share its story. We'll take a scenic stroll along the river, visit the Ostrów Tumski island with its stunning cathedral ⛪ and engage in a lively dwarf hunt. It's worth noting that Wroclaw's dwarf hunt is a popular activity of visitors from all over the world. There are hundreds of these small figures scattered throughout the city, each performing a different action, from a dwarf orchestra to a prison dwarf and many more. As the day turns to night, we'll return to the Christmas Market one more time, perfect for last-minute shopping 🛍️ Our evening will conclude at a local bar, where you can have some beer and delicious Polish food 🍻 It's a day filled with memorable sights and experiences, and I can't wait to share it with you!
Dresden
Day 3
Day 3: We'll begin our day with an early morning bus ride from Wroclaw to Dresden, which takes around 3-4 hours 🚍 Upon arrival, we may leave our luggage in storage if needed and head to the city center. There we'll join an informative guided tour to explore the city's history and vibrant present. This tour will lead us to Dresden's key landmarks and provide opportunities to ask questions to a local guide. After a day full of discoveries, we'll take a moment to rest and try some delicious German specialties. As evening approaches 🌃 we'll stroll through Dresden's beautifully illuminated streets leading us to our main attraction - the Christmas Market. We will again enjoy the festive atmosphere over a cup of delicious mulled wine 🍷❄️ When it's time to leave, we'll return to the morning's arrival station, pick up our luggage, and catch a bus to Prague, with a travel time of up to 2 hours. We'll reach Prague before midnight and check in at our hostel.
Prague
Day 3-5
Day 4: A full day of Prague exploration awaits! 🥰 We'll kickstart the morning with a breakfast in the city center. Next, we'll join an engaging guided tour, covering all the central highlights of Prague, including the Old Town and the Jewish Quarter. Afterwards, our journey will continue with a walk across the iconic Charles Bridge 🌉 and climb to the Prague Castle, offering breathtaking panoramic views of the city from the hill 📸 If time allows and you're interested, we can add a one-hour river tour to our itinerary, providing a unique perspective of Prague's beauty. As the day progresses, we'll head to the city's main square for the Christmas tree lighting ceremony 🎄🕯️ marking the official opening of Prague's Christmas Market on December 2nd. From there, we'll lose ourselves in the market's stalls, indulging in famous treats like trdelnik, knedliky, or fried cheese. Our night will conclude in one of Prague's unique pubs, each offering a distinct and inviting atmosphere 🍻 With countless options to choose from, our final destination is entirely up to you. Get ready for a day of discovery and festivities in the heart of Prague! Day 5: As our journey comes to a an end, we'll share a goodbye breakfast, cherishing the memories we've created and the new friendships we've formed! 🙌🏻 Later, unfortunately, we'll go our seperate ways.
Trip Summary
5 days trip
Wrocław, Dresden & 1 more
What's excluded?
Transport to Wroclaw and from Prague
Meals
Local transportation
Luggage storage in Dresden
Tips for the guides in Dresden & Prague
Why JoinMyTrip?
Trusted platform used by 150K+ TripMates
Have A Question?
Live Chat with our experts 24x7
Unique Trips hosted by Experienced Travellers
Secure Payments to ensure your money is always safe