Slide 1 of 1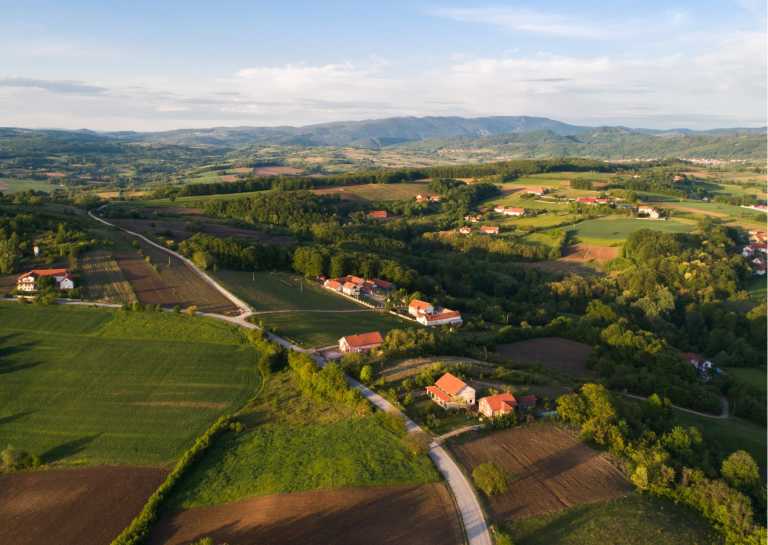 Coworking and Spa Time in Venacka Banja, Serbia of Serbia!
7 Days30 Days!
Extra Cancellation Days
only for the first TripMate
Guided trip
7 days
5 stops
3 - 5 Mates
Serbia
What's special?
Serbian spa town
3 cities to see in Serbia
Serbian history
If you are sick of commercialized, creepy Valentine's Day, come over to Serbia, where it is more important to celebrate wine than Cupid. In some Orthodox countries, such as Serbia, Saint Trifan is celebrated on February 14. The reason he is celebrated, and some families have nominated him as a patron saint of their family (a Serbian custom known as slava) is because he was tortured to death in the 2nd century for not renouncing God. Thus, he is seen as a martyr. His perseverance, loyalty, and hard work to maintain his faith in God, even if it eventually costed him his life, is compared to wine growing and wine making because the same qualities are needed to produce a good product. For this reason, Saint Trifun is known to be the protector of wine and vines. Luckily for us, we may not have to work as hard as him. We will take breaks from coworking together to go to the spas, which are in the city center of Vrnacka Banja. While we will spend most of our time in Vrnacka Banja, we will start with a night in Belgrade and end the time in Belgrade. We will also take a fay trip to Topola and Oplenac to learn about Serbian history, especially since Feb. 15 is Serbian Statehood Day. What to Wear: - It is now winter in Serbia. Dress warm. - Bring bathing suits for spa and sauna. What is included in the price?: - Airport shuttle - Accommodation (hostel in Belgrade, shared apartment in Bajna Bašta) - Transportation to and from Topola day trip - Museum and church admissions in the day in Topola - Private Serbian tour guide in Topola day trip Any questions? Drop me a message, I will be happy to have a call with you to figure out more details about the trip.
My name is Jai, and I was born in the US, lived in Tbilisi, Georgia for 5 years. Despite all this, my heart beats for Serbia. I first began coming to Serbia in 2018 and I did not know anything. Even though I did not speak the language, I knew there was something I loved about the Serbian people. They were warm and soft. Once I began learning the language, I learned more about how they think and live. This confirmed my first impression. I have since been learning about the history of Serbia, as well as some other Balkan countries, because this area is very rich in tradition and it has made me appreciate medieval history a lot more than any note taking teacher ever could in school.
On the night in Belgrade, we will stay in a hostel. But it is not a cramped one. There is plenty of space and even a balcony and a large kitchen. When we get to Vrnacka Banja, we will stay in an apartment that is around 10 minutes walk from the city center. It has fast Wi-Fi so it is ideal for co-working.
What's included?
Accomodation
Airport shuttle
Day trip to Topola with guide
Your Booking includes free protection from Trip cancellations.
Learn More
Meet Your TripLeader
Phone Verified
Identity Verified
31 Countries
8 Trips Completed
I am Jai. Former IT. Trying now to travel and enjoy life while I still can.
You can chat with Jai once you reserve your spot.
Trip Itinerary
Belgrade
Day 1-2
Belgrade is the capital of Serbia, with much history and culture. The influence of occupation by multiple empires throughout Serbian history can be seen in the architecture and food. We will meet at the hostel and get to know each other before setting out.
Saint Sava
Day 2
St. Sava Church in Belgrade is one of the most iconic landmarks in the Serbian capital. The church was built to honor the birth of Saint Sava, the first archbishop of the Serbian Orthodox Church. The original church was built in 1895 and was destroyed during World War II. The current one was completed in 2004 after four decades of construction, making it one of the most recognizable pieces of architecture in Serbia. The large dome of the church measures 68 meters in diameter and is gilded in gold, while the interior is filled with intricate ornaments and mosaics.
Kalemegdan
Day 2
Built in 4th or 5th century, this iconic must see, historical attraction has changed hands, been rebuilt only to be destroyed again by all the empires throughout Serbian history. Since it was built with white stone, the fortress was named Beograd (Belgrade), which means white city in Serbian.
Topola
Day 2
We will go with a local company because this is not only the Tuscany of Serbia, but it is also an important time of Serbian history because in this region, the first Serbian uprising took place. Also on this day tour, we will see St. George Church, which has crypts and relics from the Đorđević dynasty and king Petar's House. We will eat lunch and have wine tasting at a local winery. We will go by minivan, and that and museum admissions are included in the price.
Vrnjačka Banja
Day 2-7
Vrnačka Banja is Serbia's most famous spa town, with some hot springs with temperatures equal to the human body. When we are not spoiling ourselves, we can walk in nature and visit Studenica Monestary.
Trip Summary
Accommodation
Hostel & Hotel
7 days trip
Belgrade, Saint Sava & 3 more
What's excluded?
Food
Dinner on day trip
Spa
Why JoinMyTrip?
Trusted platform used by 150K+ TripMates
Have A Question?
Live Chat with our experts 24x7
Unique Trips hosted by Experienced Travellers
Secure Payments to ensure your money is always safe