The most unusual food and drinks from other countries
Ho ho ho, Merry Christmas! In the spirit of the festive mood, we want to spoil you a little and show you how other cultures celebrate these days. For this, we've gathered the most extraordinary Christmas culinary traditions around the world. Enjoy!
Dishes from other countries
What is eaten at Christmas outside of Germany? We show you the most interesting dishes from other countries!
Mezze in Lebanon
In Lebanon, more than a third of the inhabitants are Christian, so Christmas is celebrated there too, and in a big way. The traditional Christmas meal in Lebanon is mezze, a large plate with many small portions of different dishes. Typical dishes are baba ganoush (an eggplant paste), falafel, hummus, kibbeh (stuffed dumplings) and taboulé. In addition, there are often more Western-oriented dishes, such as roast turkey. Lebanon has one of the most colorful Christmas dinners in the world.
Mezze are especially good if you are celebrating with several people, because they are great to share and also good to wrap up, should there be anything left over (which we don't think there will be). If you ever want to spend Christmas somewhere else, Lebanon is an exceptional destination!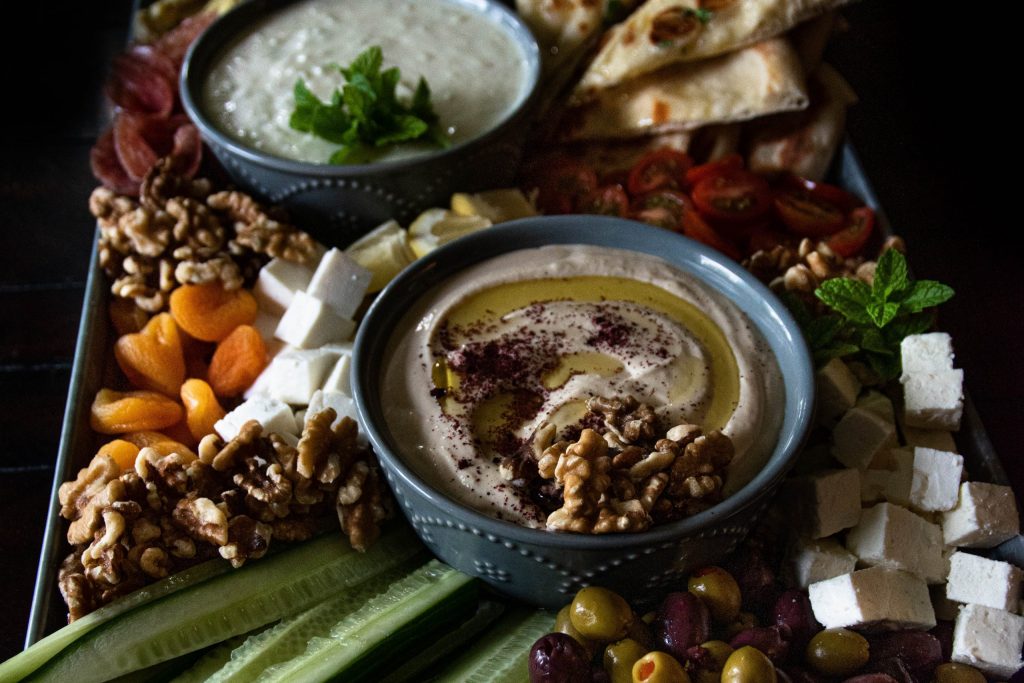 Injera in Ethiopia
The national dish Doro Wat is cooked as a Christmas meal in Ethiopia. It is served with Injera, a thin flat bread with many air holes, so that the sauce can be easily absorbed. Doro Wat itself is a spicy chili sauce with chicken and eggs, which is eaten with injera and the fingers.
Why is Doro Wat really cool and especially suitable for groups?
In Ethiopia, it is considered immoral to eat alone at Christmas. Since the country is very religious, people fast before Christmas and then break the fast with Doro Wat together with family and friends. The day after Christmas, other family members, friends and acquaintances are then visited and the Christmas bread Ye Genna Dabo is given away. The tradition will certainly remind you of the German culture and yet it is one of the most unique Christmas meals in the world for us to share with your Africa travel partners.
Litchis in Madagascar
While we hang Christmas baubles on our Christmas trees, in Madagascar other red baubles are very popular at Christmas: lychees! Madagascar is the top exporter of the little fruits and at Christmas you can buy them on every street corner.
Of course, lychees are not the only food eaten at Christmas. In Madagascar, the family gets together on December 25 and eats hearty stews together. These include akoho sy voanio, a chicken and coconut stew, and akoho misy sakamalao, a stew of chicken, ginger and garlic.
Madagascar is a beautiful destination in winter, not only because of one of the most delicious Christmas meals in the world but also because of the impressive nature and incredibly friendly people.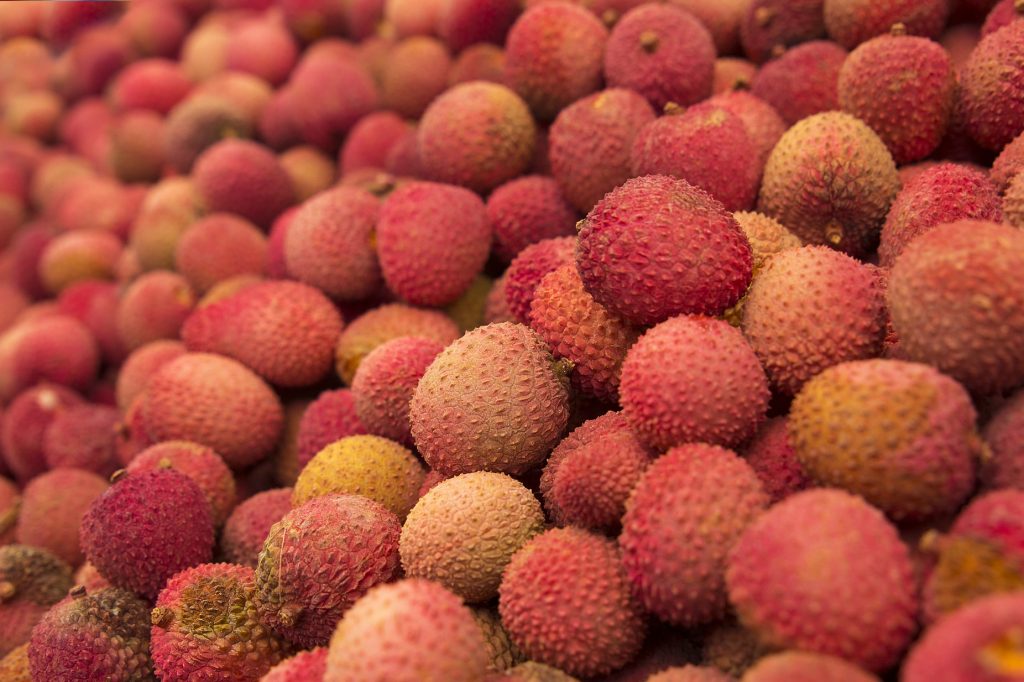 Barbeque in Australia
One of the coolest Christmas meals in the world is the Barbeque in Australia. Since December is the height of summer in Australia, everyone is outdoors and so a barbeque is the perfect meal. Besides, it is way too hot heavy dishes. Light meals are much better, although the roast turkey or Christmas ham should not be missed. Other people also prefer to eat fish instead of meat and roast it on the grill. For dessert, people also like to eat pavlova, a dessert made of meringue, cream and fresh fruit.
In Australia, Christmas is all about family and friends, getting together on the beach (if there is a beach nearby) and ending the hot day with a cold drink. If you ever celebrate Christmas in Australia, don't forget to invite your Australia travel partners and spend time together. Australia is also a great work and travel destination.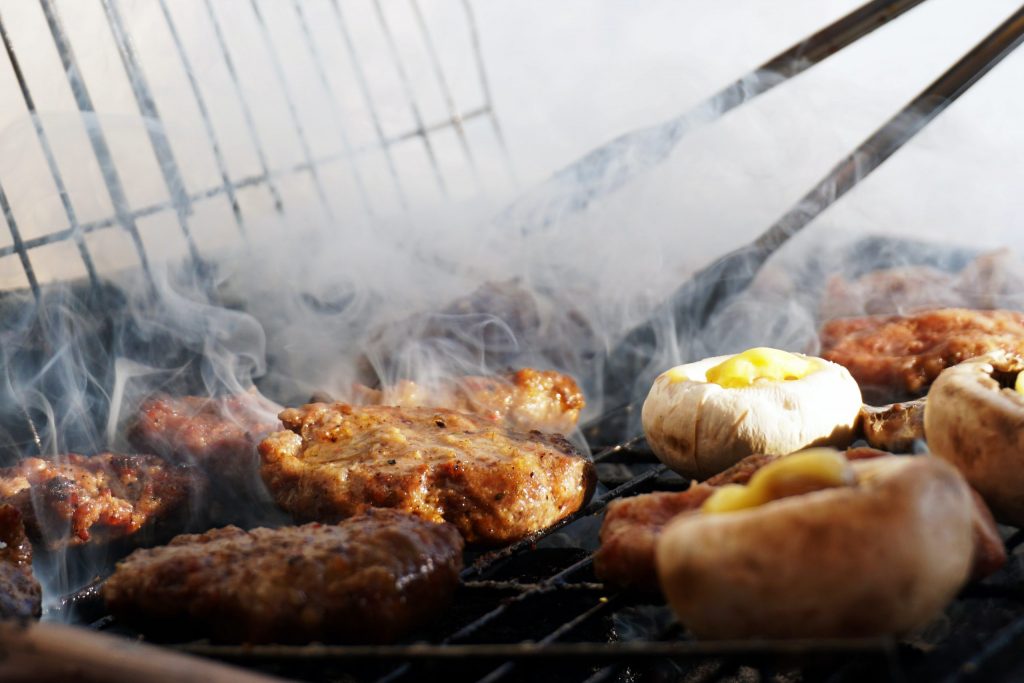 Traditional food in Fiji
In Fiji, too, the tradition is similar to ours or to that in English-speaking countries. On the morning of December 25, all the inhabitants go to church and then eat the traditional Christmas meal together: a whole pig cooked in banana leaves. The pig is not cooked in a normal oven, but a hole is dug in the ground, filled with glowing coal and the pig is placed inside. After that, the hole is closed so that the meat is cooked.
But not only the special culture is wonderful, also the country is impressive. Deep jungles and turquoise waters will only enrich your experience and make it unforgettable.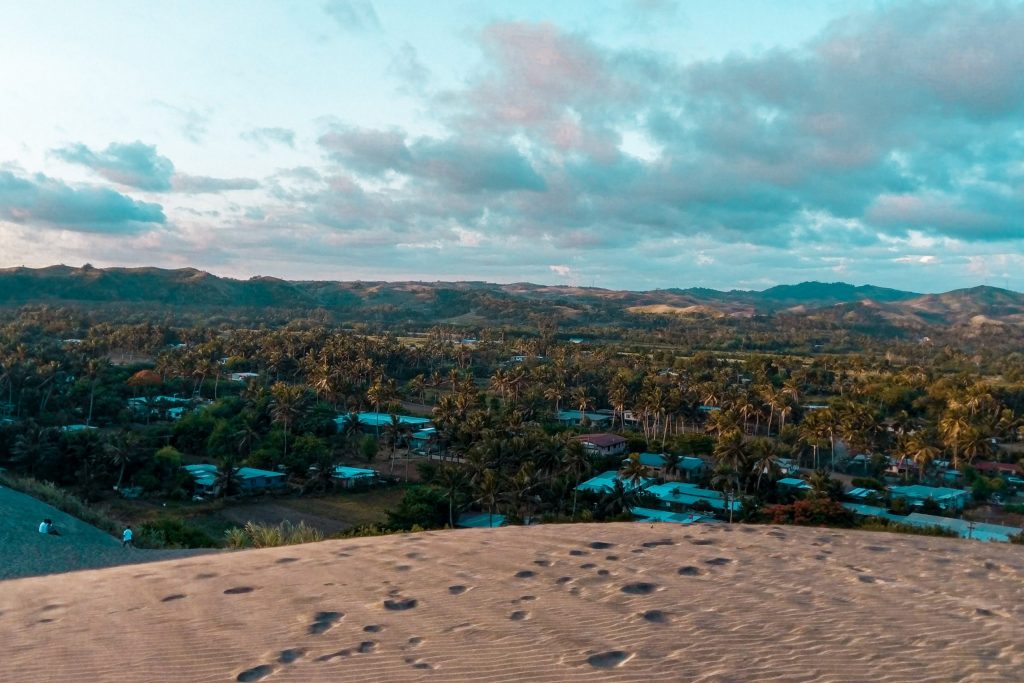 Beverages from other countries
Of course, not only Christmas food from around the world is special but also drinks typical of the country.
Sangría in the Dominican Republic
We only know Sangría from Spain and that too in summer. But because it is always summer in the Dominican Republic, Sangría is also drunk there at Christmas. All you need is red wine and your favorite citrus fruits, such as oranges and limes, and you can dream away to the wide beaches of the Caribbean island.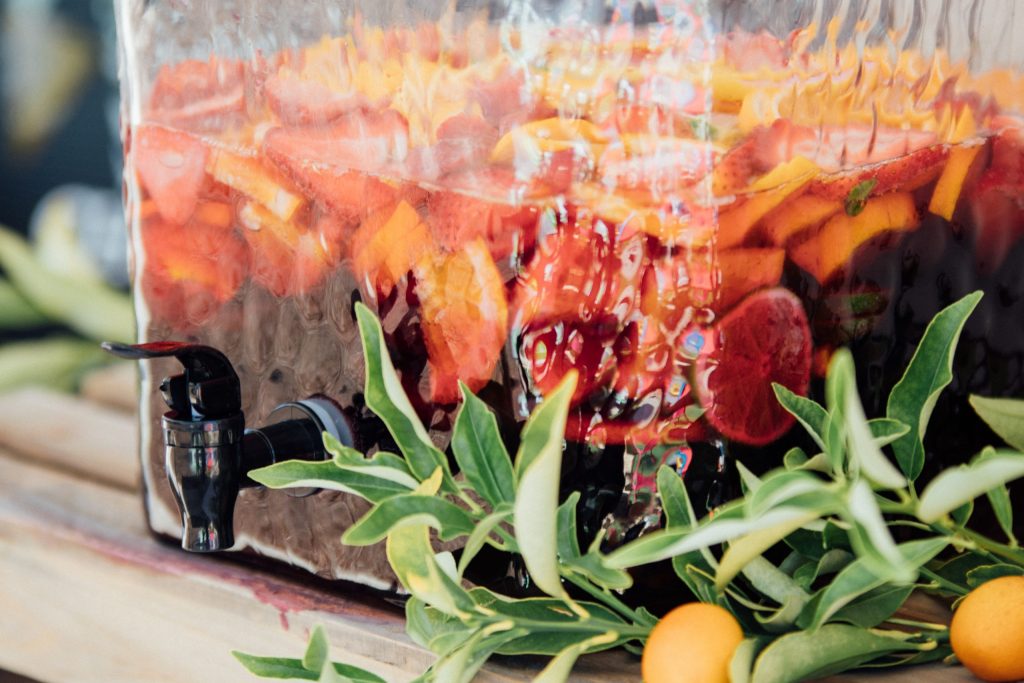 Ponche Navideño in Mexico
The Ponche Navideño from Mexico will remind you a lot of mulled wine at home. It is a Christmas punch, but without alcohol. The ponche typically contains water, hawthorn, tamarind, guava, sugar, plums, apples, pears, raisins, hibiscus flowers, oranges, cloves, walnuts and cinnamon. As soon as you walk through the streets of any Mexican city at Christmas time, you and your Mexico travel partners will notice the typical aroma of this drink and will surely get something to try.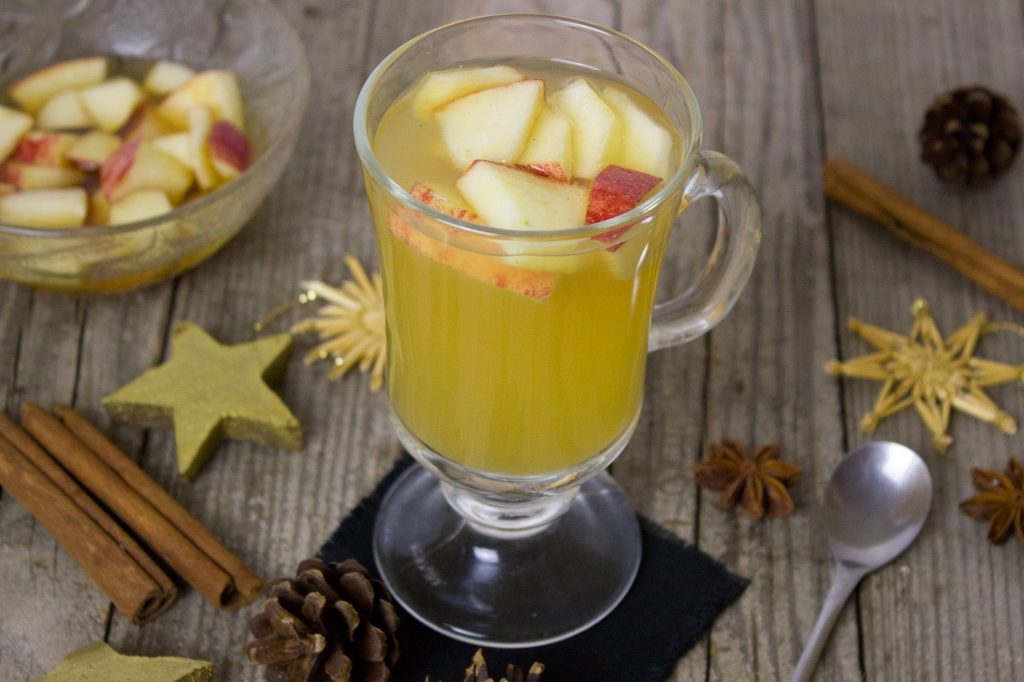 Hot whiskey in Ireland
Ireland at Christmas can get really uncomfortable. Strong winds, rain and freezing cold drive many people indoors, but that's not enough. You also need something to warm you up from the inside. The hot whiskey punch is excellent for this. Just mix water, lemon, sugar, cloves and whiskey and boil it. Then you fill the whole thing into cups and make yourself comfortable in front of the fireplace. In Ireland, there is also the traditional Christmas swim on December 25. People from the coastal regions then jump into the ice-cold water and especially afterwards the hot whiskey is a real treat.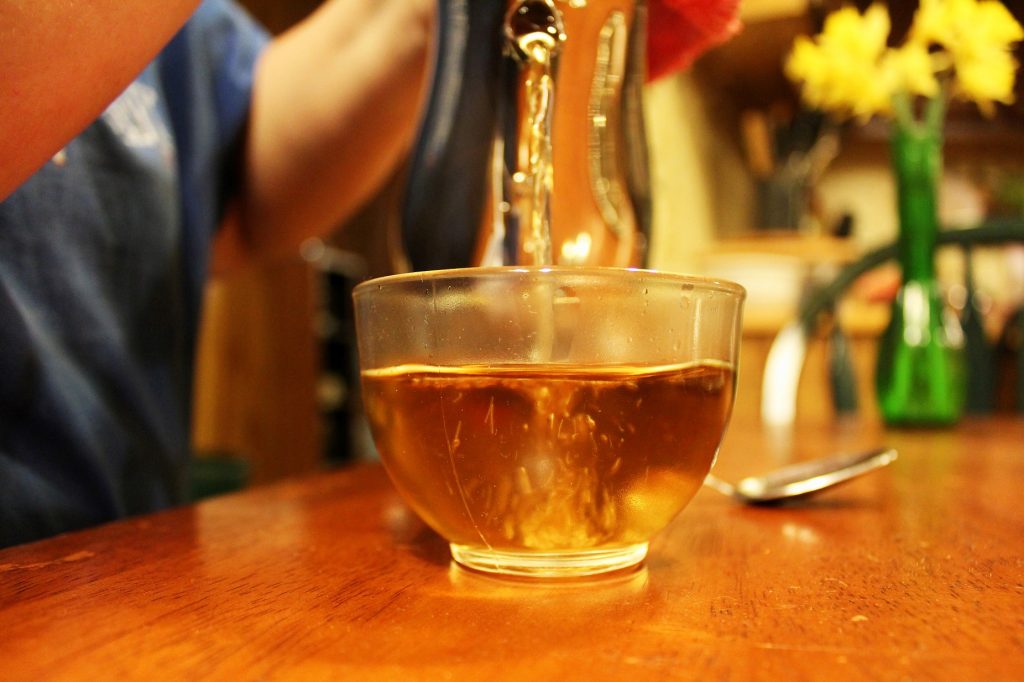 No matter where in the world you spend the holidays – we wish you a reflective time and happy holidays!
More inspiration can be found here: