Slide 1 of 1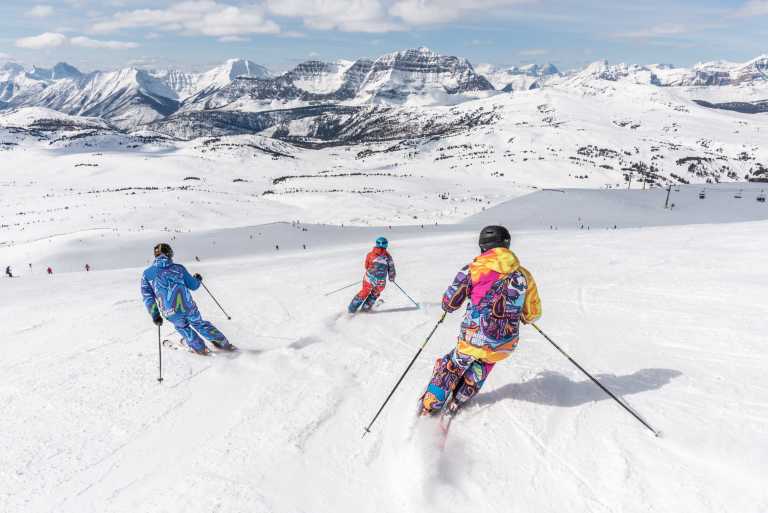 This trip is confirmed to go.
Ski trip in Italian Alps, Authentic Italian Village & lots of fun
Guided trip
3 days
7 stops
2 - 4 Mates
Europe
What's special?
ski trip
winter adventure
skiing
Winter trip in the Alps is a combination of winter sports and nature in Northern Italy. This trip is for everyone who is looking for a cozy, adventurous, winter-style getaway! The Italian Alps will surely offer an entertaining weekend getaway and pure winter fun for everyone. The region that we are going to is a paradise for those who love skiing, comfortable amenities, and untouched nature. This trip will be a combination of a ski trip as well as get to know the region and the local cuisine. I am looking for 2-6 TripMates (girls/boys) to join me on this winter adventure. You don't have to be an expert in skiing, I am not an expert either, we can join ski/snowboarding lessons together (approx €50) and the more participant cheaper it becomes. 💰​ What's included in this trip? 🏠​ Shared accommodation during the stay with delicious Italian breakfast is included, see gallery for reference. 🚗​ Transportation during your stay. My husband will be our driver for this trip, he is Italian from this particular region (Friuli) and loves to show his region's typical food and landmark has to offer. 🚆 Pick-up & drop-off from the nearest station: Villach (Austria) / Gemona (Italy) can be arranged. Not included: Costs for winter activities (skiing, snowboarding, etc.), ski pass around €40/day, daily meals, and other personal expenses. So, are you ready for unforgettable moments in the Italian Alps? Windy ​📩
About me: My name is Windy, I live in Italy. I love hosting weekend escapes or short trips in general, I host adrenalin trips annually (skydiving, bungee jumping, ziplining, hiking, skiing) and travel in a small group. Check out my profile for more budget-friendly short trips! 🪂
The hotel will be in Gemona, a 3-star hotel with a delicious breakfast. Shared room with other tripmates; men and women will have separate room. What is in the room: private bathroom, towels, TV, table, linen, etc General rules: Non-smoking. check-in: 14:30 alle 21:30 check out: 07:00 alle 10:00 Wifi available
What's included?
Accommodation
transportation
Breakfast in the hotel
pick up and drop off*
Your Booking includes free protection from Trip cancellations.
Learn More
Trip Itinerary
You will meet Windy and the group in Villach
Find the best flight details to Villach ->
Villach
Day 1
Pick up in Villach. Villach is a city on the Drava River in the Austrian province of Carinthia, near the Italian border. From here we will drive 30 Minutes to our first ski resort in Tarvisio, Italy.
Tarvisio
Day 1
Skiing in Tarvisio. Tarvisio is a winter sports center with a long tradition located in the border triangle between Austria, Slovenia and Italy. The lifts and slopes on Monte Lussari are directly accessible from the village. World Cup races take place regularly here. The winter sports resort hosted the Winter Universiade in 2003 and therefore also offers Nordic skiing.
Monte lussari
Day 1
After skiing, we will visit a cute little village above Monte Lussari, just like the picture. It's truly amazing view from above there!♥️ Monte Lussari: A peak overlooking the land where the Carnic and Julian Alps come together, from a position of privilege that positions it as the guardian of these borderlands and the meeting place of Latin, Slavic, and Germanic people.
Sappada
Day 1-2
The next day, we will ski in a different location, Sappada. The village of Sappada is a pure mountain resort, on the northern slopes of the Dolomites, which still retains its ancient traditions: from the characteristic wooden houses to the Sappadino dialect which has remained unchanged for centuries; from local crafts to the production of typical cheeses and cold cuts.
Venzone
Day 2-3
The next day is more of a relaxing day, we will visit the villages and try local cuisine. First, we will visit Venzone, one of the most beautiful villages in northern Italy. Since 1965 Venzone is declared a National Monument as the only fortified village of the Region in the fourteenth century and then one of the most extraordinary examples of architectural and artistic restoration.
Cividale del Friuli
Day 3
San Daniele is the perfect destination for lovers of prosciutto, history, culture, and Italian scenery. If you are into exploring local food then this place is just for you, the ham/prosciutto is famous around the world.
Lake Cornino
Day 3
The Lake of Cornino is a small body of water that formed during the retreat of the ice that took place about 10,000 years ago, this lake is characterized by a particular transparency of its water, of a beautiful color green-blue. Drop back to Villach or Udine.
You will meet Windy and the group in Lake Cornino
Find the best flight details home from Lake Cornino ->
Trip Summary
Accommodation
Hotel & Apartments
3 days trip
Villach, Tarvisio & 5 more
1) I am looking to fly from London for this - is there airport pick up? 2) I have never been on a S...
Read More
Hi Eyo, Airport pick-up or drop-off is not available. Nearest airport are: Klagenfurt, Treviso, Trieste, or Venice. If you arrive from Klagenfurt airport you need to take a train to the pickup point i...
Read More
Hi Wendy, Does this cover airport pickup and what airport should I plan to fly to? I live in London...
Read More
Hi, No it does not cover airport pickup. The nearest airports are Klagenfurt (Austria) and Trieste/Treviso (Italy). If you arrive from Klagenfurt: take a train from Klagenfurt - Villach, then I pick y...
Read More
What's excluded?
food and personal expenses
winter activities
Why JoinMyTrip?
Trusted platform used by 150K+ TripMates
Have A Question?
Live Chat with our experts 24x7
Unique Trips hosted by Experienced Travellers
Secure Payments to ensure your money is always safe
Looking for more trips?
Here's some similar trips that you might be interested in.