The world is wide, so where should I go? Here's the best trips for the year…
2021 has hit the world with all kinds of curve balls, but the future is bright! If you're looking forward to international travel as much as we are, we've compiled a list of the best trips in the world, so that all you have to do is to pick one (or two)! You can even use this as an inspiration to create your first trip with JoinMyTrip in leading a unique adventure with like-minded travelers!
The Southeast Asia Adventure
Southeast Asia makes for one of the best budget travel destinations, which is why it makes for a perfect destination after this difficult year. The laid-back atmosphere of this destination also invites travelers to relax, and the endless beaches and coastlines are ideal for resetting your mind. Start your trip in Thailand's capital of Bangkok, make your way through Laos and Vietnam before flying to Bali.
---
Thailand
Thailand has a vibrant and energetic culture, and you'll not want to miss out on all the unique experiences to be had here. Fly into Bangkok, but keep in mind that if you're traveling from some countries, you'll be required a visa. Some countries are however allowed to enter for a period of 30 days without a visa, this including most European countries, USA, Australia and Canada. Luckily, 30 days suffices perfectly. To get the authentic Thailand experience, don't miss out on these activities:
Ride a Tuk-Tuk on the streets of Bangkok
Join crowds in shopping at the Damnoen Saduak Floating Market
Experience a Full Moon Party (they take place the night of, before or after a full moon)
Spend a day at the Elephant Nature Park in Chiang Mai
Go island hopping in the Thai islands
Snorkel in the crystal clear waters of Thailand
For a full itinerary for your Thailand trip, check out our The Ultimate Thailand Travel Itinerary. You can also discover ready-planned trips to Thailand with JoinMyTrip!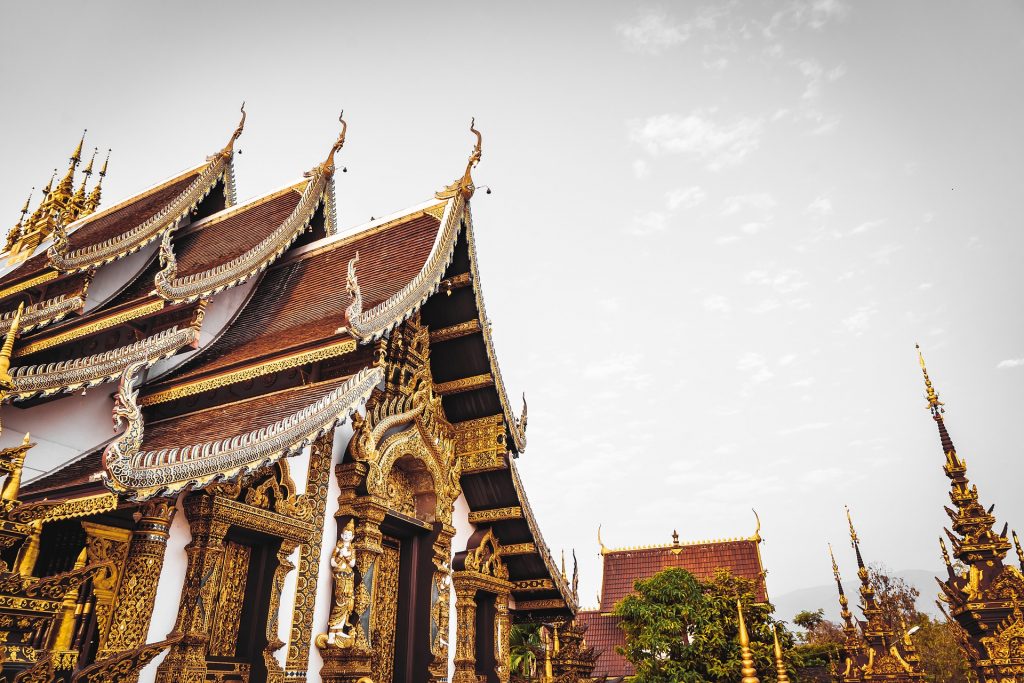 Laos
The visa requirements for Laos are quite similar to Thailand, so as long as your stay is less then 30 days, you will have no issues. Travel to Laos either by bus or train after enjoying Thailand to its fullest extent. Laos is known for its religious temples and waterfalls, and this is something to enjoy while visiting:
Hike to Kuang Si waterfalls
Visit the Pak Ou Buddha caves
Visit the legendary ancient Wat Si Muang
Vietnam
Vietnam is the ultimate destination for a budget-traveler. Enjoy the bustling cities, amazing food and friendly Vietnamese people. Head to Ho Chi Minh City, the largest city of Vietnam, which offers plenty of things to do. During this city break:
Go to a cooking class (you can even do one at a floating market)
Check out Cu Chi tunnels
Experience the river wonderland by boat at Mekong Delta
Bali
Flights to Bali from Vietnam start at 250 euros, but this island paradise (although very touristy) is an energetic destination with lots of life and worthy of a visit. Rent a scooter and drive around the island to see:
Kelingking Beach
Pula Ulun Danu Bratan
Sekumpul Waterfall
Tegalalang Rice Terrace
Beyond the hotspots of Bali, you'll find many beaches, temples, artistic villages, contemporary restaurants and beautiful nature… by far one of the best experiences you'll have when traveling around the world. You'll find all you need to know on our Insider Tips to Bali.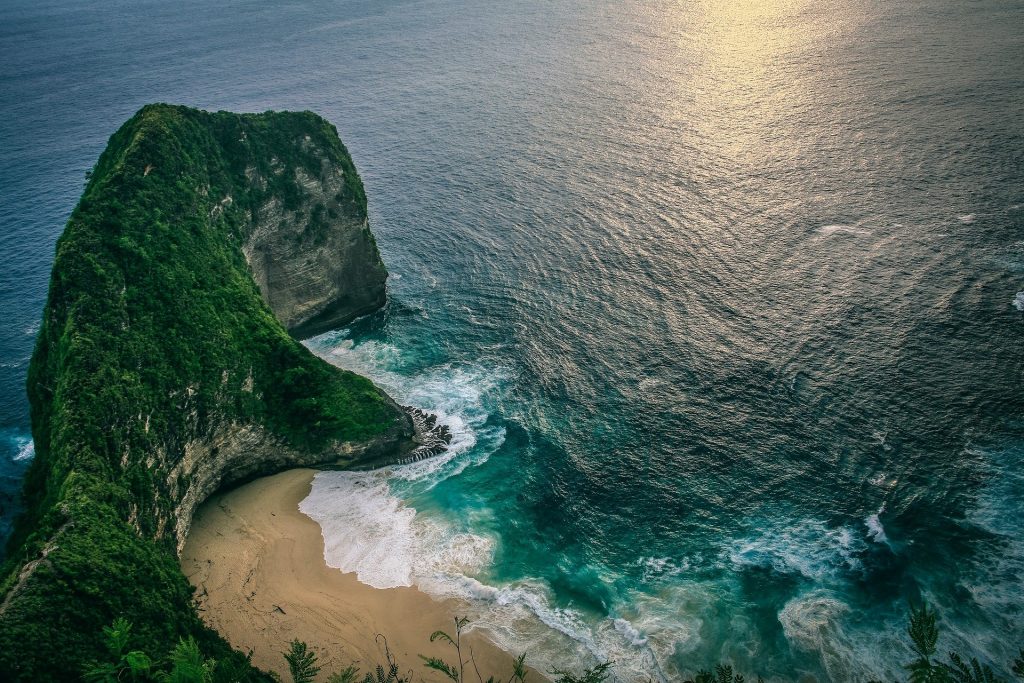 ---
The English expedition
England has plenty of beauty to offer its visitors, which often goes dismissed. The villages of England and its stunning coastlines and countryside make this one of the best destination trips in the world for 2021. By visiting The 6 Prettiest Villages in England, you'll get a glimpse of why England is worth a visit.
As travel begins to become easier, England is also considered to be a perfect destination for the autumn, in perfect timing. During this shoulder season, traveling is cheaper, and it is as if England was made to be an autumn destination, with its colorful countryside, crisp but pleasant weather and endless possibilities for cozy fall vibes. These activities make for the perfect outline for planning your autumnal England trip:
Castle hop at the moody castles around England. Not far from London you will find…

Hever Castle
Windsor Castle
Leeds Castle
Bodiam Castle

Hike on the Jurassic Coast
Warm up with a pot of tea at a tea shop or a pint at a classic English pub
Stroll the parks of London (or the English countryside) to admire autumn colors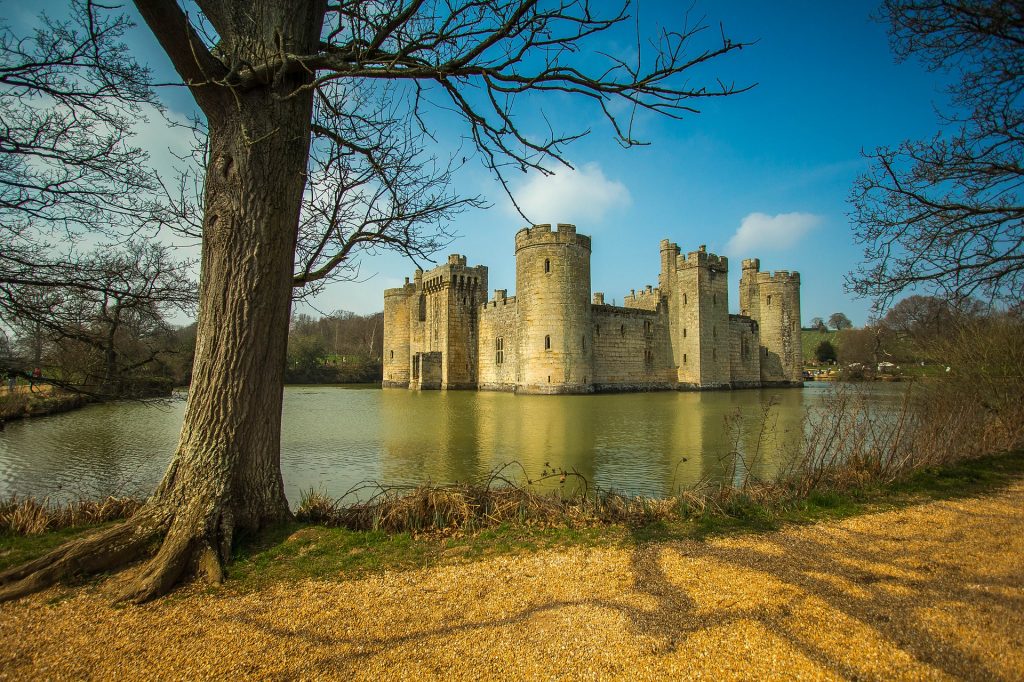 ---
The best of Scandinavia
The untouched beauty of Scandinavia is something to be experienced by any traveler. Here you can truly disconnect from life and enjoy nature to the fullest. Road tripping is by far the best way to experience the best of Scandinavian countries, because some of the most beautiful locations are only reached by car. The countries of Denmark, Sweden and Norway that make up Scandinavia also have plenty of opportunity for camping, so you can really get close to nature… what we all need after spending so much time at home.
Your road trip will guide you from the Norwegian capital of Oslo to northern Norway, from northern Norway to the north of Sweden, through the Swedish capital Stockholm by ferry to Denmark. To shorten your trip, you can of course choose only one of these countries to explore.
Norway
The best bit of Norway is by far its magnificent coast lines, which are some of the best in the world. You will find yourself in many quaint fishing villages surrounded by mountains, especially in the islands of Lofoten. Camping spots are also never far away, and you'll be sure to spot many while driving. There's usually a small associated fee, but sometimes you might even get a hot shower and WiFi with the deal. You'll find the highlights of the Norwegian coast (driving from south to north) at:
Steinsdalsfossen
Geirangerfjord
Lofoten Islands

Walk on the white sands of Kvalvika Beach
Hike the famous Reinebringen
Explore the pretty fishing towns of Reine, Sakrisøy and Hamnøy

The northernmost point of Norway, the North Cape or "the top of Europe"
Norway, especially the northern part, is also perfect when wanting to get a glimpse of the northern lights. You'll have your best shot at seeing them between the months of October and March.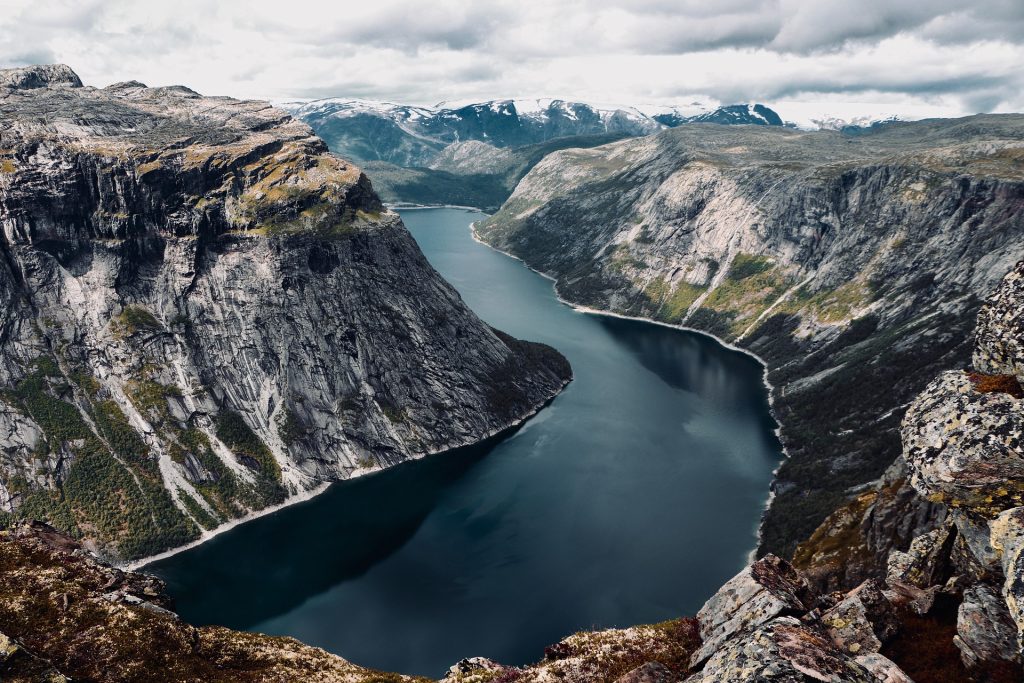 Sweden
Northern Sweden is also full of beautiful nature for all the adventurers out there. However, what makes Sweden so special is its traditions. This country makes for one of the best locations in the world for a trip in 2021, because one of Sweden's most celebrated days lands in the summer months, which are approaching! Midsummer is celebrated in Sweden on the longest day of the year at the end of June, when the sun does not set. You'll find yourself dancing around a May pole, eating lots of food, drinking and celebrating until the sun sets (which doesn't happen). 😉
Denmark
What many don't know about traveling to Denmark is that its more than just the canals of Copenhagen. Although biking around the city of Copenhagen is definitely one of the best things to do when experiencing this country, don't miss out on the secrets of nature that Denmark has to offer. One of the most special things to see are the white limestone cliffs of Møns Klint, found a two hour drive away from Copenhagen.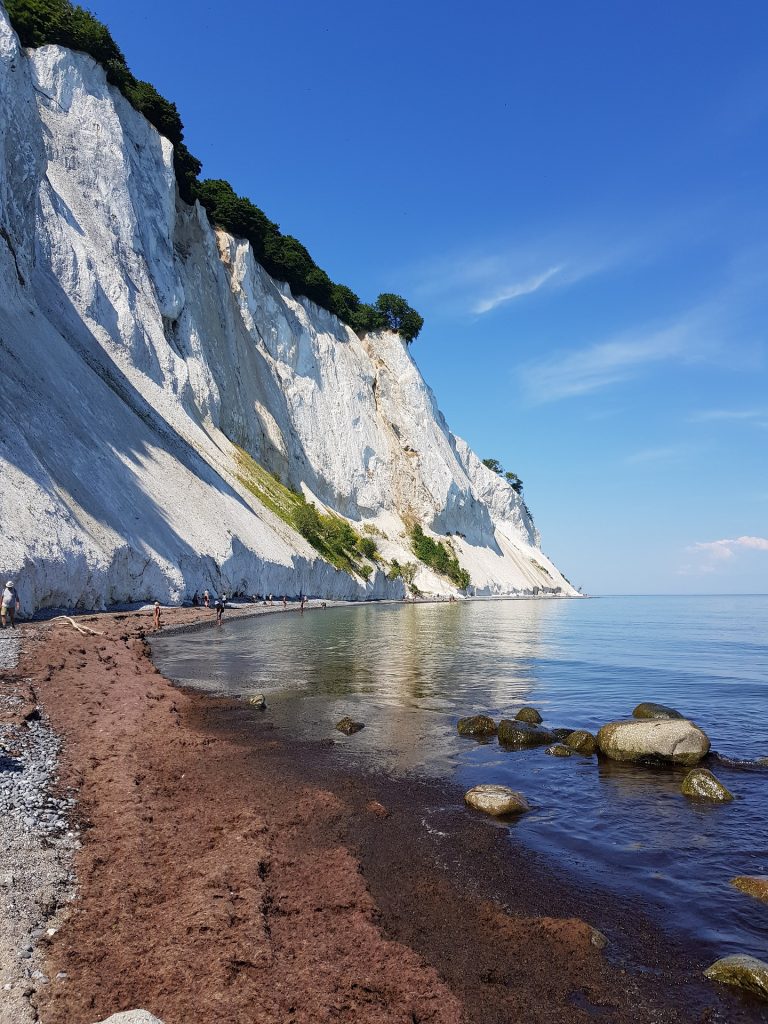 ---
An unforgettable trip to Morocco
Morocco definitely deserves a spot as one of the best trip destinations in the world, especially this year, when more than ever travelers are looking to have exciting and unique experiences.
Experiencing Morocco is sure to be one of the most thrilling experiences of your life. Explore the Sahara on camelback, go haggling at markets in Marrakesh, spoil yourself with a hammam and massage, ride ATV's on the dunes… Morocco will never get boring and you'll be sure to find the thrill you seek. You can find everything you need to know in The Ultimate Morocco Travel Guide about traveling to this destination. Hot tip: flying into Marrakesh and staying in this beautiful city is a perfect base camp for your adventures in and around the country!
What's more is that we have plenty of upcoming Morocco trips for you to join, so just pack your bags and you'll be on your way with some like-minded TravelMates!
---
The great, big North America
The land of North America is perhaps the best of all when it comes to discovering a LOT in one trip. Whatever landscape you're looking for, North America is almost sure to have it. Of course, the best way to experience the countries of North America is by going on a Great American Road Trip. Well… we have just the trip for that!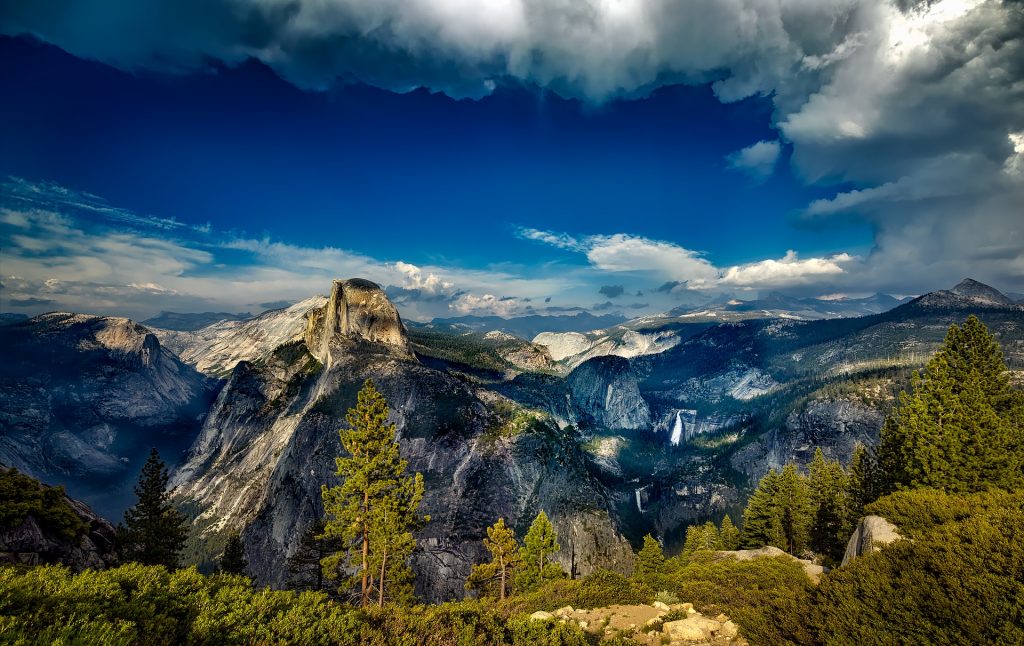 The world is wide, and so is North America. The beautiful landscapes of Canada are also something not to be missed, and the endless beauty is sure to make for one of the best trips in the world. After experiencing the West Coast of America, maybe it's time to check out Canada's western provinces!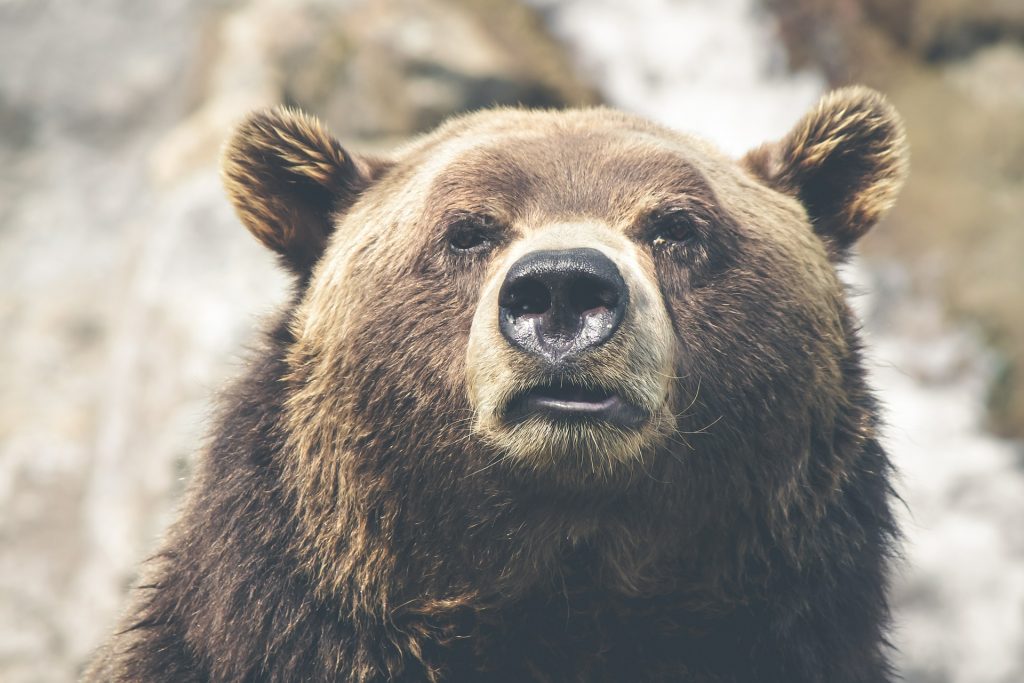 ---
When it comes to the best trips that you can experience around the world this year, JoinMyTrip has got you covered. What's more, if you can't find a trip to suit your tastes, you can always create your own trip to share with like-minded travel buddies.
---
Want to plan your own trip? Get inspired about trip destinations all over the world by reading more of our travel content!