Slide 1 of 1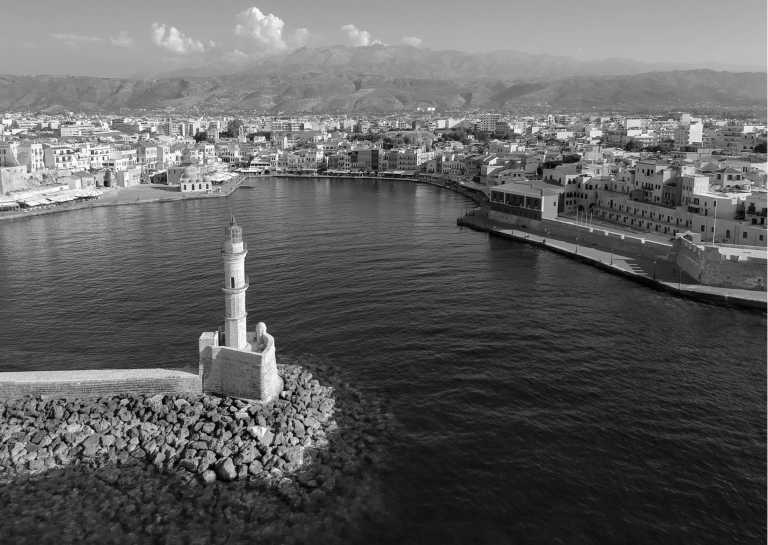 Wild Crete, Trekking in Gorges and Remote Beaches, Explore Architecture and Art and Eat like a Local in Greece (Single room option)
Guided trip
7 days
7 stops
1 Mates
Greece
What's special?
Both urban and rural Crete
Wild nature and isolated beaches
Culture and history
A week in the remote areas of west Crete, including 2 days in the towns of Chania and Rethymno. The rest will be on the south coast, which is more isolated and original. We will light trek and swim in stunning beaches and breath taking gorges and visit an ancient city. Great local food guaranteed! We will have plenty of free time too to explore the towns and shop if we wish. English speaking group.
About me! I'm an always smiling, relaxed person, native of Crete. Foody, a bit geeky, responsible, art lover. I love learning and exploring new places. I often trek in the wild and I have a passion for plants! I have spent 14 years living abroad and I am fluent in English and Indonesian, as well as my native Greek. I can also speak French and Spanish. I have a varied background, as I worked as a dentist, a hotel receptionist, a language teacher and a trip leader and I have lived in four different countries.
Details about the accommodation: We will stay in mid-range hotels in the towns of Chania and Rethymno on the north coast and the sleepy villages of Anopoli and Ligres. All hotels are traditional and have very good reviews. In Chania and Rethymno the hotels will be in the old Venetian towns in walking distance from all sights and shops.
What's included?
Accommodation (Shared rooms)
Car transportation
Fuel
Ancient city of Phaestos entrance ticket
Airport pick up and drop off (Chania)
This ship has sailed!
Unfortunately this trip has commenced or been completed already. But don't worry! We have a lot more similar trips that you could check out.
Your Booking includes free protection from Trip cancellations.
Learn More
Meet Your TripLeader
Phone Verified
Identity Verified
22 Countries
2 Trips Completed
Smiley, responsible and curious traveller and nature lover for off the beaten track adventures. Explore, learn, appreciate.
based on 2 reviews
Thanasi is the best TripLeader you can get. He's the right mix of funny and responsible, with deep knowledge of the local culture and an easy-going positive attitude. His travels are carefully planned and he has a great capacity of sorting out all the inevitable unforseen circustances that make traveling such an unique experience. You can't go wrong with him.
Show All Reviews
You can chat with Thanasi once you reserve your spot.
Trip Itinerary
Chania
Day 1-2
We will stay one day in this beautiful town which used to be the capital of independent Crete. The architecture of the old town is stunning, with clear Venetian influences. We will have a free day to roam in the narrow alleys, enjoy local food and perhaps shop for local artifacts and souvenirs. Our hotel will be in the old town and all sights in walking distance. We can have lunch and dinner in one of the many restaurants near the old Venetian port and fort. The sunset overlooking the gulf of Chania is unforgettable. Sights in the old town include the old fort, the old lighthouse, a unique case of a church-mosque with both Christian bell tower and Muslim minaret, the old mosque where art exhibitions are held, the old synagogue and the famous market building with all sorts of traditional delicacies and artifacts.
Anopolis
Day 2-4
We will stay two nights in this traditional village on the White Mountains, very close to the awe inspiring gorge of Aradaina and the famous for its crystal clear water coastal village of Loutro. You will see that many locals still wear traditionally black clothes and occupy themselves with traditional professions. From Anopoli we will do a short trek (less than three hours) to the gorge of Aradaina, and the beaches of Loutro, Foinikas and Marmara where we will try local homemade food. Plenty of time for swimming and sunbathing!
Rethimno
Day 4-5
After a short, two hour drive we will reach the town of Rethymno, often considered the most beautiful in Crete and perhaps all of Greece. Greek, Venetian and Ottoman architecture create an interesting mix here and the food is always local, fresh and delicious. The old town lies along the coast and is the largest in Crete so we will have a free day to explore it. Shopping in Rethymno is great, be it for local art and souvenirs or international brands. We will enjoy food in one of the many taverns. You may try Cretan drinks such as wine and raki, always homemade and pure. Ice cream from local goat milk - don't miss it. Our hotel is in the old town and everything will be in walking distance including the entire old town, the port, the Venetian fort and the shops.
Ligres beach
Day 5-6
Leaving Rethymno we will stop for lunch in one of the best restaurants of the island, which serves local recipes and produce in very inexpensive prices. After lunch we will continue southw towards the beach of Ligres. A well kept secret, this is one of the most beautiful and cleanest beaches on southern Crete. Usually quiet on weekdays so we will enjoy swimming and sunbathing. Optionally, we can visit the world famous gorge of Preveli, which is only 30 min drive away. It is a narrow gorge where a river flows through a palm forest. Quite touristy but still worth the visit for the stunning, unique combination of palms, river, gorge and beach which will remind you of a desert oasis.
Minoan Palace of Phaistos
Day 6
Next day we will head to the ancient Minoan palace city of Phaistos, the second biggest on Crete. Built around 4,000 years ago you can roam among the ancient buildings and frescoes and travel back in time while looking at the huge wine jars made of terracotta, a symbol of the Minoan civilization, a mystical culture which keeps many secrets locked till today. The famous and still undeciphered Disc of Phaistos was discovered here.
Agiofaraggo Beach
Day 6
From Phaistos we will depart to the remote beach of Agiofaraggo, which in Greek means "holy gorge" or "gorge of the holy men". It lies on one of the southernmost tips of the European continent. We need to do a short trek to the beach as it is unaccessible by car. The trek will take us through the gorge which gave its name to the beach. You will see many small caves where in the past monks used to isolate and dedicate themselves to prayer and seeking God. There is also an old monastery on the way. The beach is considered one of the most idyllic in Crete, with crystal clear waters all year round, worth the bad road and trek to reach. We will spend the afternoon swimming and sunbathing (or trekking around if you prefer) and then return to Rethymno.
Rethimno
Day 6-7
We will stay our last night in Rethymno, resting and soaking in all the stunning scenery, the smell of dry wild herbs and the mouth watering flavours we have experienced. Free time in Rethymno and dinner. Next morning we depart to Chania to catch our flights or ferries. Or, for those who want to remain in Crete you may opt to stay in Rethymno or head to another of the many destinations of Crete.
Trip Summary
7 days trip
Chania, Anopolis & 5 more
Hello Thanasi, Name - Aditya from India (living in Germany) and I am interested in the trip. But I h...
Read More
Hi Aditya. You can arrive any time, it is not an issue for us. We will spend the 16th wandering around the town of Chania. If you come late in the evening you will miss this one day. Another option i...
Read More
Hi What are the treks and what levels of difficulty are they?
Hi we will trek from Aradaina town to Marmara, Loutro and Foinikas. It is not a very difficult trek, I'd say medium difficulty. Around two-three hours one way. We may have a chat all together and deci...
Read More
What's excluded?
Meals
Why JoinMyTrip?
Trusted platform used by 150K+ TripMates
Have A Question?
Live Chat with our experts 24x7
Unique Trips hosted by Experienced Travellers
Secure Payments to ensure your money is always safe