Slide 1 of 1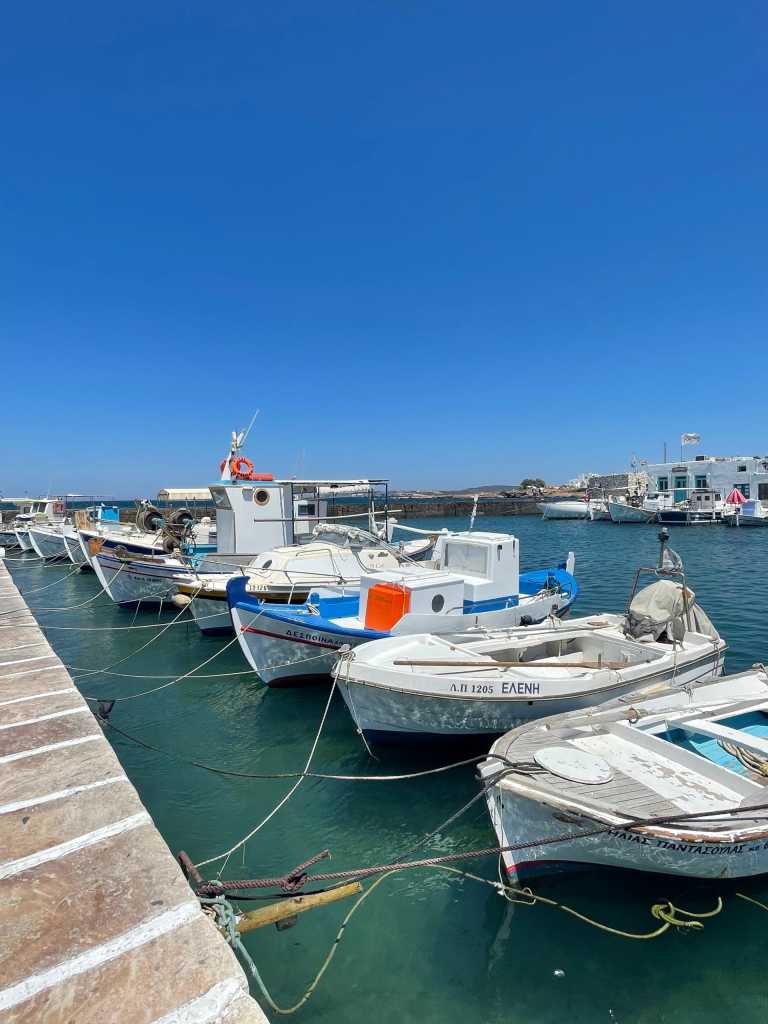 Discover the Unexplored Natural Beauty of South Evia, Greece with a Local: Visit the Charming Marmari Village and the Medieval Karystos Town!
Guided trip
5 days
5 stops
4 - 6 Mates
Greece
What's special?
Discover the mysterious Dragon houses 🐉
Hello travellers!😁 I am Sara, your travel buddy to be! I am planning an unforgettable experience in the most unexplored island of Greece, Evia! Despite being the second largest island in Greece and the sixth largest in the Mediterranean, its wonderful white sand beaches, renowed monuments, delicious local food, and majestic mountains are yet to be explored. THE HIGHLIGHTS ✨ We are heading to the South side of the island, in the picturesque fishing village of Marmari. Here we will visit the world-renowned beach Megali Ammos with its unique strip sand formation in the middle. The beach attracts thousands of visitors every year and has been featured in National Geographic as the top destination for wind and kite surfers! In 15' drive we can reach the main town of South Evia, Karystos, with approximately 5000 inhabitants. We will hike the Mount Ochi and discover the ancient Dragon houses, we will admire Castello Rosso on top of the town, and we will enjoy traditional dishes under the sunrise. We will explore the magnificent hidden beach Archampoli just as the reward after climbing the gorge that leads up to it. And these are only the highlights of our exciting trip!
A LITTLE ABOUT ME 👧 I am an energetic person who loves meeting others and make them laugh. I am excited to show you around and I always have a plan or two. I created travel itineraries for family and friends and it came naturally, so one day I said wait a moment I wanna do this more and more! About the desination: a friend invited me for a spontaneous weekend in 2021 and I fell in love with the place on first sight. Since then, I visited many times, I invited friends and family to show them around, I even worked remotely from Marmari for a while. That is why, I am incredibly excited to share with you all the beautiful natural surroundings of South Evia! I imagine the trip as a combination of adventures in nature, chill moments at the beach, and a warm atmosphere between friends telling jokes and enjoying time together! Lastly: a local myth says that whoever comes to Marmari once, always comes back! Let's discover if it's true for you😉
Details about the accommodation I would like to rent an apartment for us to be all together and have fun backstage! There is no accommodation booked yet, and I am happy to discuss your preferences for private or shared rooms etc. This will depend on the composition of the team. P.S.: 1. According to our choice of accomodation and the number of the people joining the price might be slightly adjusted accordingly. 2. In the transportation costs the car rental and the local driver are included. Gas costs will be shared among us (we will use an app to split our joint expenses).
What's included?
Accommodation in a shared house 🏡
Welcome dinner made by Sara with 💝
Travel insurance for German+Austrian
Transportation by car-local driver 🚗
Your Booking includes free protection from Trip cancellations.
Learn More
Trip Itinerary
MARMARI village
Day 1
We will meet in our house and make ourselves comfortable in the rooms. We are staying here for the coming 5 days (4 nights). Depending on when everyone arrives and what we feel like we will go to Megali Ammos beach, relax, and wander around the village. Later, I will welcome you with a freshly made dinner and we can go for drinks in a local bar.
Ochi Mountains
Day 1-2
On our second day we will start with an energizing hiking experience in Mountain Ochi. On top of the mountain (1.339 m.) we will see the ancient Dragon house that is built there and I will share information about the history. We will give ourselves some time to enjoy the view and take some pictures! After that we are going for a well-deserved lunch at the crystal blue beach Agia Paraskevi in Karystos. There is a beach bar there with all we need 😜
Archampoli beach
Day 2-3
It is time for a hidden gem beach. There is a beautiful 45' hiking that leads to this beach. This is a remote beach and we will bring snacks, drinks and umbrellas with us. We will enjoy our time here and we will head back whenever we feel like. We can have a rest and later explore the nightlife of Karystos!
Agios Dimitrios
Day 3-4
Our fourth day and my favorite beach Agios Dimitrios. The beach is located in the homonymous village of southern Evia, on the side of the Aegean Sea. It has crystal tirquise waters, big pebbles and white sand. We will enjoy our day here, share the best of of our trip and relax! We will have a traditional dinner all together, drink ouzo or even tsipouro if you are strong enough! Depending on your departure time next day we can go wild or keep it sweet!
MARMARI village
Day 4-5
It is the bitter time to say goodbyes. Depending on your travel plans, I would like to have breakfast with a view all together and either go to the beach or relax and enjoy the village. Till the next time! I have a feeling that you will make the myth come true and come back to this beautiful island!
Trip Summary
Accommodation
Apartments & Other
5 days trip
MARMARI village, Ochi Mountains & 3 more
What's excluded?
International flights ✈
Personal expenses 🍾
Why JoinMyTrip?
Trusted platform used by 150K+ TripMates
Have A Question?
Live Chat with our experts 24x7
Unique Trips hosted by Experienced Travellers
Secure Payments to ensure your money is always safe
Looking for more trips?
Here's some similar trips that you might be interested in.