Slide 1 of 1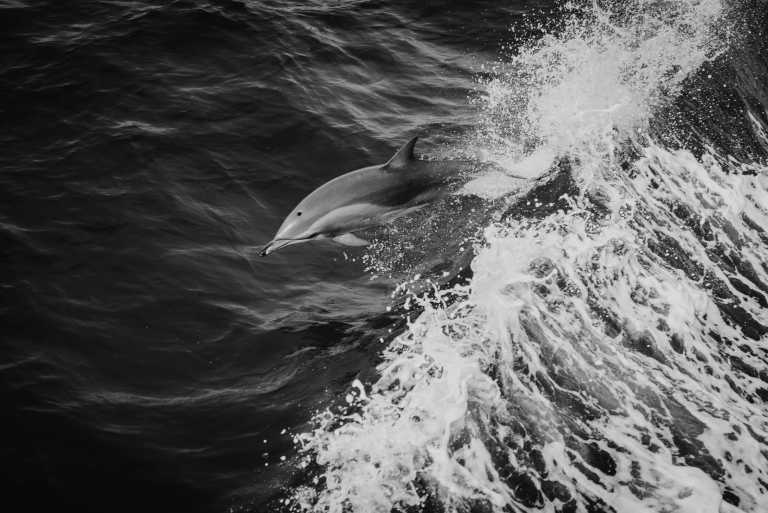 Adventure Holidays in Madeira: 🐬 Surf, swim with dolphins, hike and much more! 🏄‍♂️
Guided trip
8 days
9 stops
2 - 3 Mates
Portugal
What's special?
Possibility to swim with dolphins
Charming towns
Outdoor activities
Are you ready for an adventure-packed trip to Madeira? This beautiful island in the middle of the Atlantic Ocean offers stunning natural landscapes, perfect for both surfing and hiking enthusiasts. Welcome to our exciting 8-day summer holiday in Madeira, where you'll experience the best of this beautiful island's natural and cultural attractions. This trip includes two surfing lesson, a trip to the capital city, whale & dolphin watching tour, hiking trips & much much more. Whether you're a beginner or an experienced surfer, our knowledgeable instructors will help you catch some of the best waves the island has to offer. Beaches are being picked based on the weather forecast between Machico, Seixal, Alagoa, or Maiata. To explore the nature of the island we will do some hiking trips, one along the Levada Nova, one of the island's most famous Levada trails, which follows ancient irrigation channels along the edges of steep cliffs. The second one is to Ponta do Sao Lorenco, the easternmost point of the island, where you'll see spectacular views of the Atlantic Ocean. We'll also visit the capital city of Funchal, where you'll have the chance to explore its vibrant markets, picturesque streets, and historical sites, maybe even the famous botanical garden. The garden offers breathtaking views of the island's mountains and coastline, but also you can try a fun wooden sledges ride down towards Funchal. Of course, we will get the chance to indulge in some local cuisine and soak up the island's unique culture.
About me: I am Gabi, very open-minded ocean-kid, yoga lover & passionate traveller, currently on a mission to spread happiness in the world via travelling. I am from the Czech Republic, however the last 7 years I have lived and travelled around Europe. Since I stayed in Madeira for the first time in 2021 I am absolutely obsessed with the energy of this island. I would like to introduce it to you in my eyes.
About the Accommodation: Throughout your trip, you'll be staying in a comfortable three-bedroom house located in Machico, one of the island's most charming towns. The house is fully equipped with all the amenities we need for a comfortable stay, including a fully equipped kitchen and a comfortable living room. Additionally, a car is included in the price of the trip, so we can easily explore the island and take in all the sights and sounds that Madeira has to offer. This trip is perfect for adventure-seekers who want to experience the best of Madeira's natural beauty while enjoying some exciting outdoor activities - So, pack your bags and get ready for an unforgettable journey! I'm happy to answer any question you might have in the Q&A - Let's do this together!
What's included?
Accommodation (private/shared room)
Transportation (car and fuel costs)
Surfing lesson and eqipment
Whale / Dolphin watching tour
This ship has sailed!
Unfortunately this trip has commenced or been completed already. But don't worry! We have a lot more similar trips that you could check out.
Your Booking includes free protection from Trip cancellations.
Learn More
Meet Your TripLeader
Phone Verified
Identity Verified
19 Countries
16 Trips Completed
Open minded ocean-kid, yoga lover & passionate traveller, currently on a mission to spread happiness in the world via travelling.
based on 17 reviews
Show All Reviews
You can chat with Gabriela once you reserve your spot.
Trip Itinerary
Machico
Day 1-2
First Day - Arrival Upon arrival in Madeira, you'll be greeted by the beautiful island scenery, with its rugged cliffs, lush greenery, and crystal-clear waters. Settle into your private bedroom and meet your TripMates. We will take a stroll in our town and have our first dinner together.
Praia de Seixal
Day 2-3
Day 2 - 1st Surf lesson Today, it's time to hit the waves! Madeira's unique geographical location makes it a great place to catch some waves. We will join the best local surf school to learn how to surf or improve your skills. The island has a range of surf spots suitable for all levels, so there's something for everyone. After an adrenaline-filled morning of surfing, we will relax in natural volcanic pools in Seixal.
Pico do Facho
Day 3-4
The third day is calm, exploring the beauty of the ocean around the island. First I will take you to a beautiful viewing spot just around a corner of our house, where you can see Machico Bay but also Ponta de São Lourenço. We will go to a dolphin/whale watching tour this day. An unforgettable experience will be provided by local Wildlife tour company.
PR8 Vereda da Ponta de São Lourenço
Day 4-5
Day 4 - Time to Hike On Day 4 we will explore, the easternmost point of Madeira. The hike will take us to Ponta do Sao Lorenco where we can enjoy stunning views of the Atlantic Ocean and both south and north coast. We can have a picnic lunch at the end. After hiking back, we will visit little black sand beach Prainha for a swim or some relaxation time on the beach before the departure.
Funchal City Center
Day 5-6
At some point, we will also visit beautiful and vibrant capital city, Funchal. Great bars, restaurants, vibes, seaside and much more. Funchal also hosts many Digital Nomad events which we will surely take part of as I love to get involved with the local community.
Ponta do Sol
Day 6-7
One full day is completely opened for discussion. Depending on our energy levels we can decide if we want to fit in another exciting hike, extra surfing lesson, drive around the island to stunning Miradouros (viewing points) or just eat good food and chill on the beach. You can also take this day for yourself if you're seeking some alone time. Other activities we could consider: - Cannyoning, fun activity taking us to the rivers and waterfalls of Madeira - Coasteering - Snorkeling - Visiting Botanical Garden (These activities are optional and would be at extra cost.)
Levada Nova
Day 7
On the 7th day, we will do our second planned hike. This one along the Levada Nova, one of the island's most famous levada trails, which follows ancient irrigation channels along the edges of a steep cliff. Stunning view of greenery and the ocean in the background. It's not a challenging route, so perfect to stretch our bodies after so much done during the trip!
Ribeira da Janela
Day 7-8
On our last full day together we will also visit this hidden gem, beautiful beach with stunning rock formation in the ocean. After that, we will do a proper last dinner together in an awesome restaurant on the north coast.
Santa Cruz
Day 8
Departure Day - This is the day we have to say goodbyes for now! By this time we would have made amazing memories together as a group, gained surfing skills and had a lot of fun. Sadly it is time to end this trip but keep our newly gained friendships going! (Drop off to the airport is of course included.)
Trip Summary
8 days trip
Machico, Praia de Seixal & 7 more
How soon can you join? And what kind of group are you so far?
You can join any time, last spot available though! Happy for you interest! 🤗
Hello how many people are you already? And at what age? Would it still be possible to join? LG Anja
Hello Anja! Yes you can still join us! We are 3 all together. In description of the trip there is a part where you can see the trip mates who already joined.
Hi Gabriela! Can I bring my little chihuahua doggie to the trip? She is very calm, loving and adapti...
Read More
Hi! I wish I could have you on board, but for this trip, accommodation is already booked and we cannot have your little travel buddy with us. Hopefully see you on a different more chihuahua friendly t...
Read More
What's excluded?
Flights
Food
Personal expenses
Why JoinMyTrip?
Trusted platform used by 150K+ TripMates
Have A Question?
Live Chat with our experts 24x7
Unique Trips hosted by Experienced Travellers
Secure Payments to ensure your money is always safe