First things first…
To start our ultimate New York City travel guide, if there is no significant price difference, arrive at Newark Liberty International Airport, not John F. Kennedy International Airport. Newark is a smaller airport and it is easier to reach New York City proper from this New Jersey airport than its Queens cousin.
Once on the ground, check into a hotel in Long Island City. From there, you look directly across the East River at Midtown Manhattan. The R train gets you from your home base in Queens to Manhattan in 15 minutes.
Day 1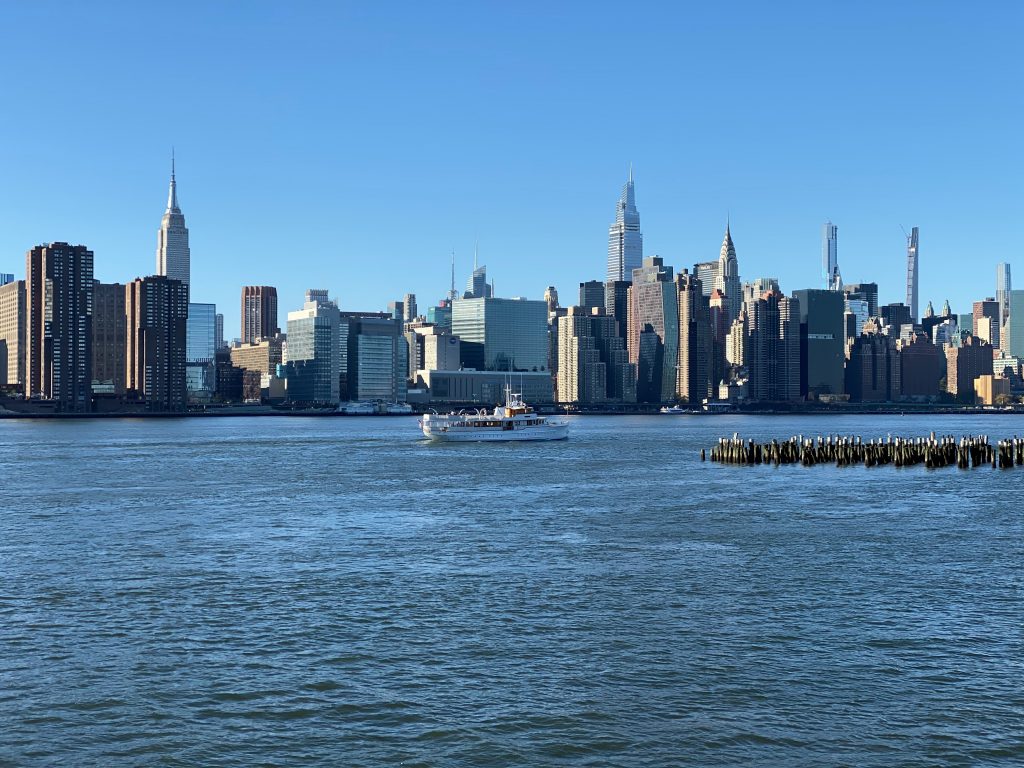 Your New York City travel begins in your new neighborhood. Long Island City was once a manufacturing wonderland. The area is famous for the giant Pepsi sign that used to glow outside a massive bottling plant. Warehouses and production facilities have been turned into breweries, museums, restaurants, and performance spaces.
On this day, you can visit:
Museum of the Moving Image – this Astoria, Queens museum uses interactive exhibitions to examine the impact of film, TV, and other visual technologies on the world.
SculptureCenter – internationally-known designer Maya Lin turned a trolley-repair shop into a bold space for works the center commissions and then shows.
Noguchi Museum – Isamu Noguchi designed the space that would hold his minimalist works. The museum is sparse in layout but full of innovation. An indoor-outdoor gallery and a sculpture garden featuring a creative mix of trees and plants native to the United States and Japan are bound by a mix of materials.
After a day of art, kick back with food and beer at one of the many breweries in Long Island City that brew and pour amazing beers.
---
Don't forget to check out JoinMyTrip for unique trips happening in New York City and around the world, to travel with like-minded travelers!
DAY 2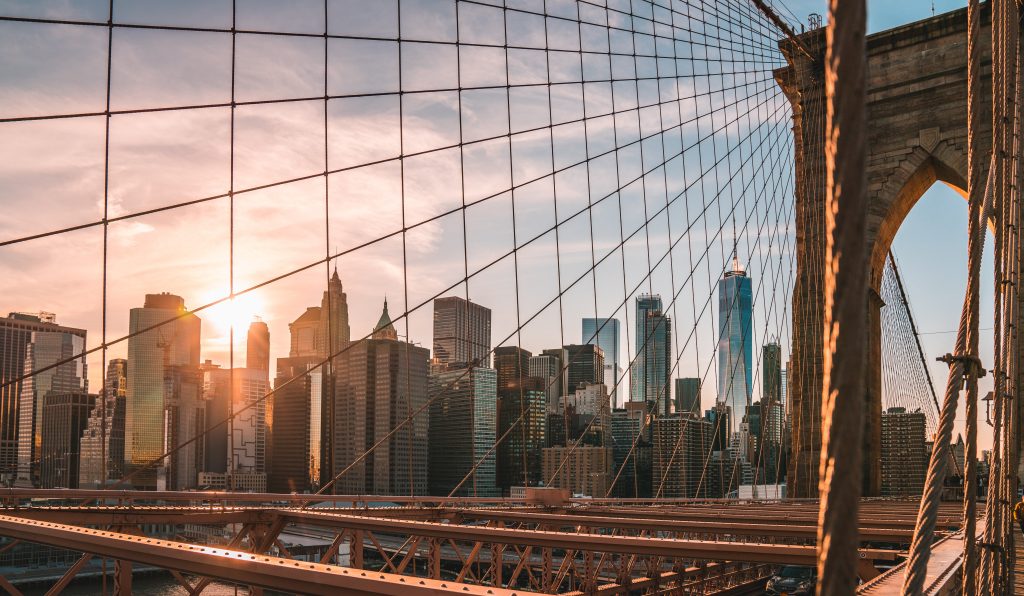 Now it's time for your New York City travel to head to the water. Your choice depends on your level of adventure.
Sea the City Jet Ski Tour offers a two-and-a-half-hour circle of Manhattan on a Jet Ski ($299/$59 for an additional rider [277€/55€] includes wetsuits or drysuits, safety equipment, and Jet Ski). The tour starts in Jersey City, New Jersey. To get there, catch a commuter train, the Path, that leaves at 33rd Street and Sixth Avenue in the direction of Journal Square and 20 minutes later you are in Jersey City. The marina is a short taxi ride away.
Circle Line's Best of NYC voyage ($44/41€) offers a classic tour of the island of Manhattan. The narration is interesting and informative and the sights are great. Plus, you can buy snacks and hard and soft drinks during the two-and-a-half-hour trip.
Now that you know where everything is, it's time to hit the streets. New York City travel must include shopping. The city has major department stores, Macy's, Bloomingdales, and Nordstrom. The massive ABC Carpet & Home is the place to go for everything to decorate your home. Lose an afternoon flipping through "18 miles of books" at The Strand bookstore. 
Insider Tip: International visitors immediately head to the customer service desks at Macy's and Bloomingdale's. After showing your passport, you get an 11% discount card that is good for the entire store.
Sneaker heads know that New York is the place for the latest and greatest kicks. Sneaker aficionados must head to:
Extra Butter New York
Kith
Flight Club
After dinner, listen to a poetry slam or a new play at the Nuyorican Poets Cafe.
Day 3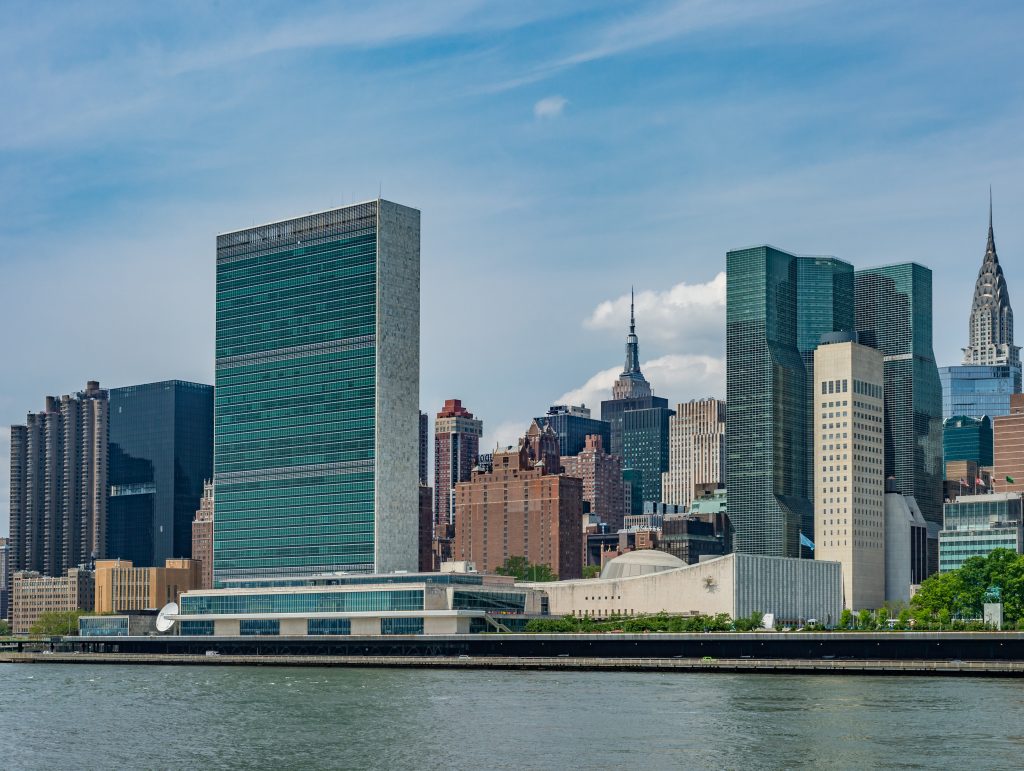 You will tour the United Nations. Buy a ticket online to tour the headquarters of the United Nations at least a month in advance. Because of security concerns, you must show up an hour before your scheduled tour, which lasts about 60 minutes.
Grab lunch from one of the casual restaurants in Grand Central Terminal. After lunch, you'll take an audio tour of the station. Don't be afraid to grab a stranger to test out the Whispering Gallery. There's a grand archway in front of the Oyster Bar & Restaurant. You can hear what your compatriot in diagonally-opposed arches whispers. Put a decadent end to your Grand Central visit with the perfect cocktail at the Campbell bar.
You are going to use your hands at a 4-hour pizza-making class. It's a great way to learn the secret to delicious New York-style pizza. You get a lesson, maybe make some friends and definitely eat great pizza at the end.
---
Explore unique trips to New York City with JoinMyTrip, and join the world's biggest community of trustworthy travelers today! Share costs and memories while you just sit back and relax.
Day 4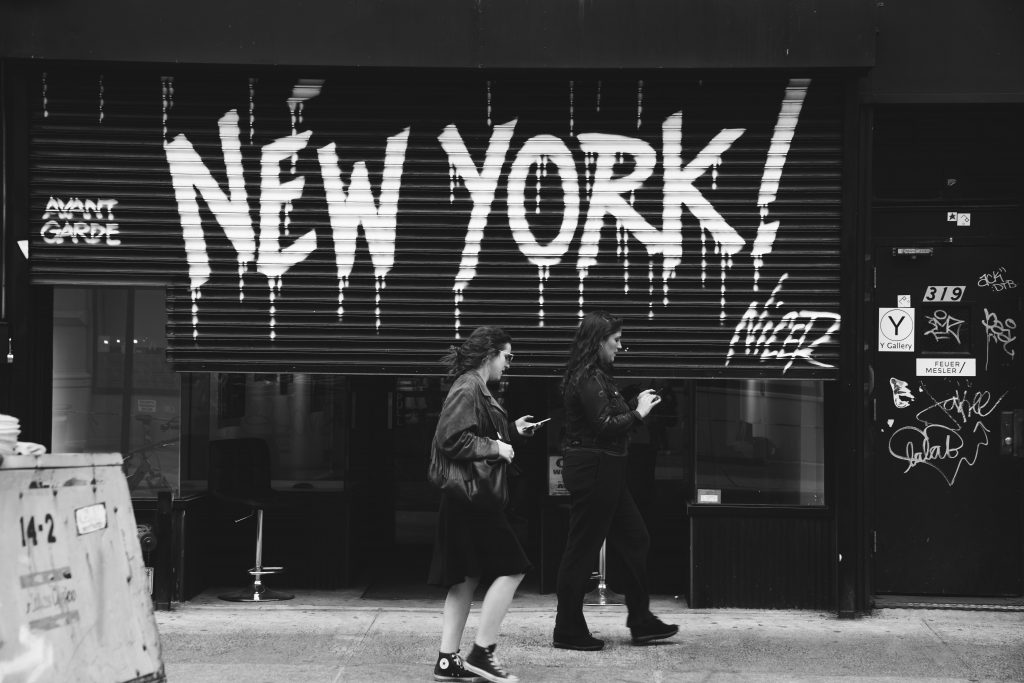 On this day of New York City travel, you are going to visit some colonial landmarks in New York.
Federal Hall National Memorial – on this site, a building once stood where George Washington took his first oath of office, the location of the United States' first Congress, Supreme Court, and Executive Branch offices. Before it became a memorial and museum, it was a U.S. Customs House.
African Burial Ground National Monument – The largest resting place for free and enslaved Africans buried from the 1630s to 1795.
St. Paul's Chapel – This was built in 1766 as an annex of Trinity Church. When Trinity burned down, many worshippers joined St. Paul's. After Washington was sworn in as president of the United States he traveled down Wall Street from Federal Hall to St. Pauls, where he attended church service.
Bowling Green – New York's oldest park served as council ground for Native Americans and the place where Peter Minuit bought the island of Manhattan from the indigenous people of this area. This is also the home of the famous Charging Bull statue that most connect to Wall Street.
These are located at the tip of New York, where the city was born. A walk around the area will be an educational experience.
Fast forward in time and scope out dinner in Korea town.
Day 5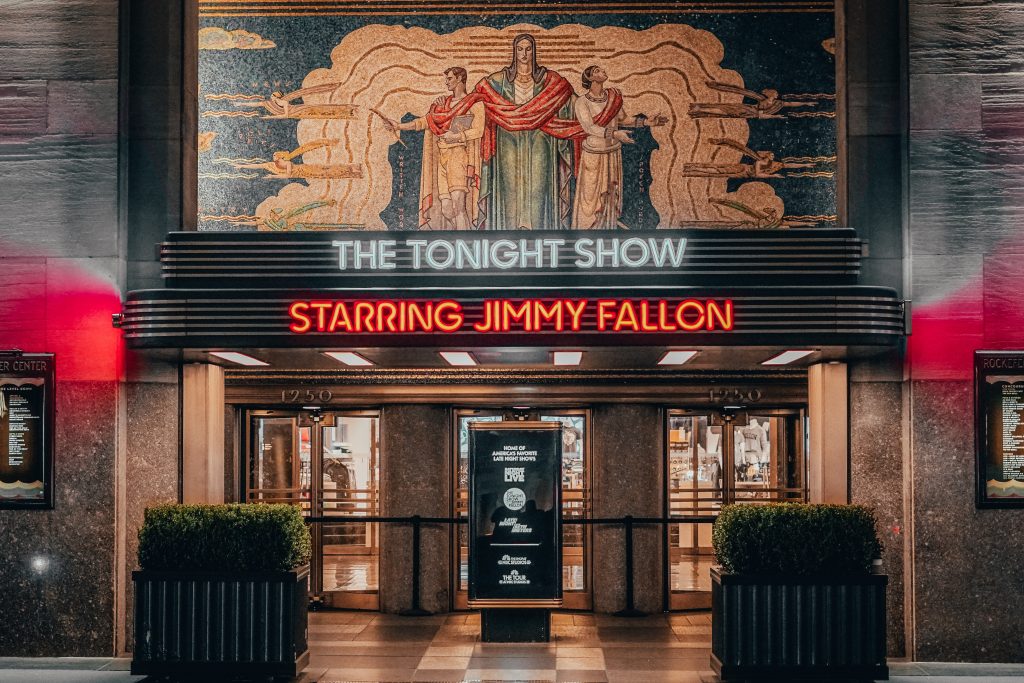 You're going to do some stargazing at the American Museum of Natural History's Hayden Planetarium. With its dinosaur skeleton reproductions and dioramas, the main part of the museum is a bit old-fashioned. The museum's Rose Center for Earth and Space is a cutting-edge institution. There are lots of interactive ways to look at the world around us, including a cool planetarium and a dynamic presentation of the creation of the universe. (The admission price is "suggested donation," so you can pay whatever you can afford.)
Before you arrived, you booked tickets for a taping of an American late-night talk show — The Tonight Show, The Late Show, or Late Night. On this day, you are going to the taping. You must line up an hour before the recording, so you must arrive around 4:00. Soon after, you are going to sit through an approximately 90-minute recording.
Day 6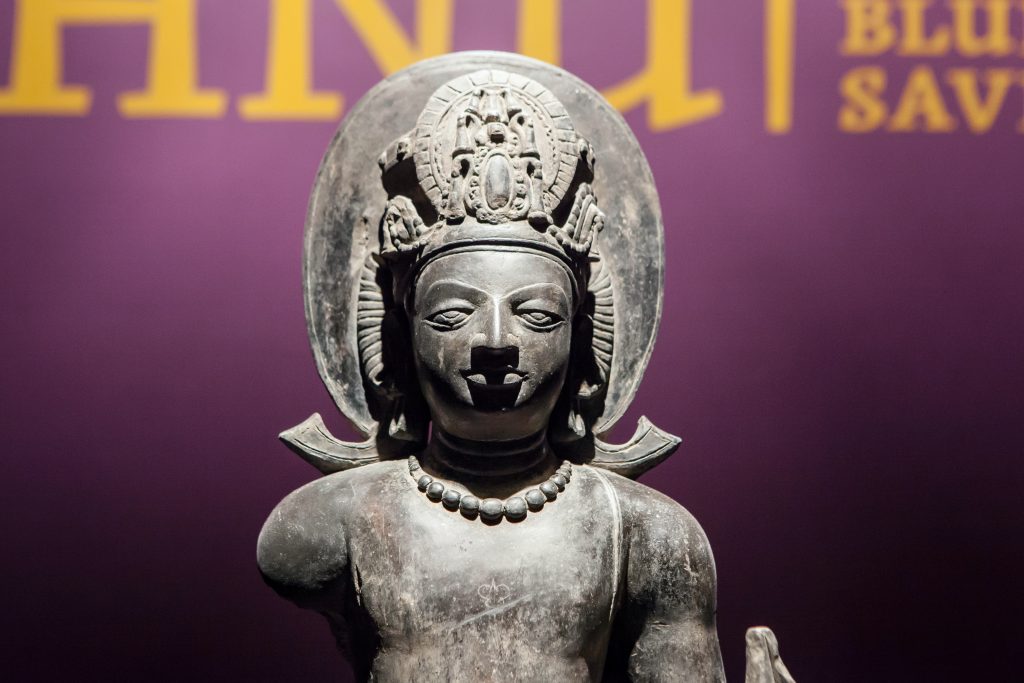 This day of New York City travel starts when you hop the subway over to Brooklyn. You are going to visit the Brooklyn Botanic Garden, where you can see more than 18,000 plants, trees, and flowers in 21 hectares for free. The garden, Prospect Park, and the Brooklyn Museum are physically joined together. A casual walk through the garden should take about 90 minutes. Afterward, you have two options:
Participating in one of the activities at the LeFrak Center at Prospect Park, such as roller-skating or ice skating (depending on the season), boating, or biking.
Experiencing the Brooklyn Museum. The Brooklyn Museum – like the borough it's named for, this museum is like a hipper cousin to art museums in Manhattan. Special exhibitions that examine pop culture pair nicely with an institution with strong ancient Egyptian art and modern American works.
Dine at one of Brooklyn Heights' rooftop bar and restaurants.
Day 7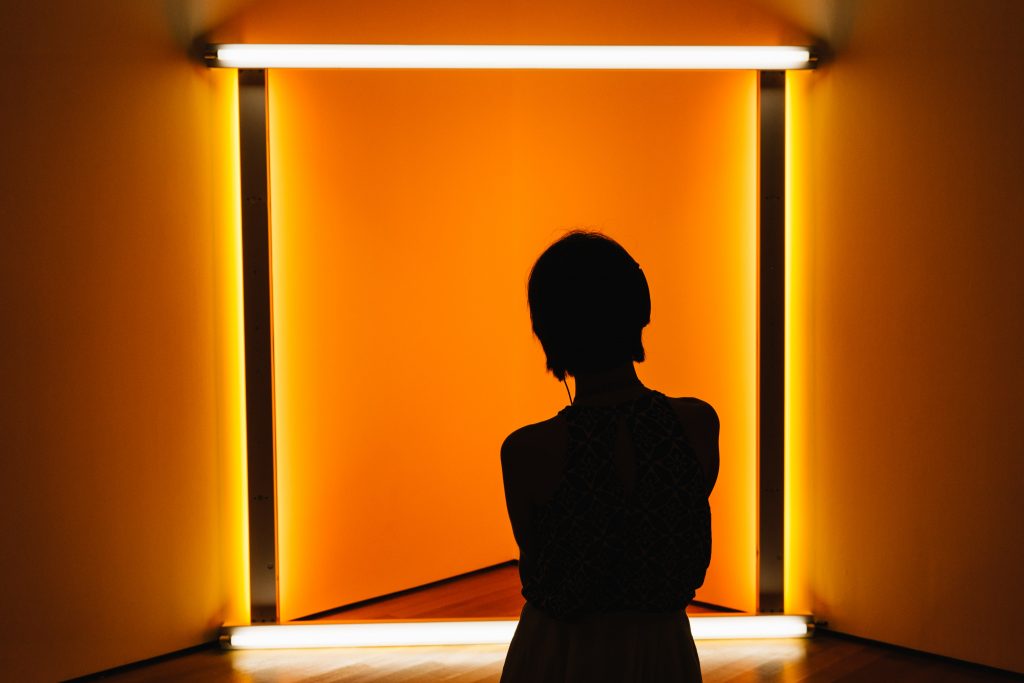 You can learn about Harlem during an audio tour. Experience Harlem Renaissance or Civil landmarks in different tours.
If you are a fan of hip hop fan, you can visit important spots in this genre's history in the Bronx and Harlem instead.
This afternoon is your chance to see brilliant art in an amazing setting. The Museum of Modern Art has free admission Fridays from 5:30 p.m. to 9:00 p.m. A lot of people try to avoid the $25 admission fee, so you should be in line by 4:45; people aren't allowed in if the museum is past its capacity.
Then, chill with a drink or two at one of the bars that line Ninth Avenue.
---
Are you ready to start leading your own trip and share your travel experiences with other like-minded travelers? Become a TripLeader and start leading your very own trip today!
Day 8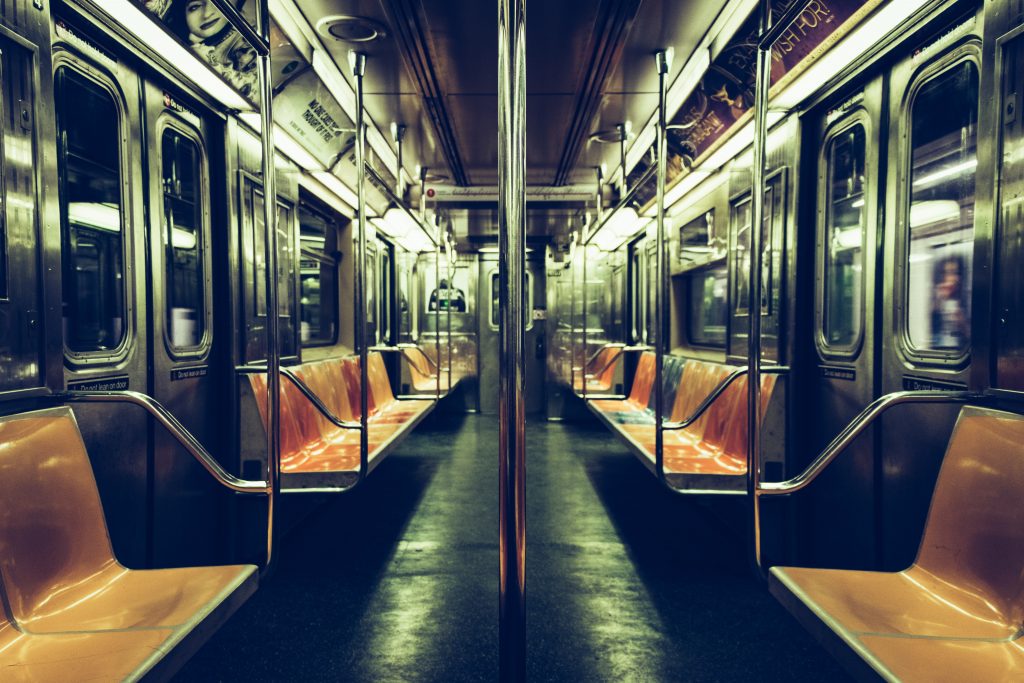 Relatively few New Yorkers own cars. To bring the country to them, the local public transportation system, the MTA, has dozens of excursions on its buses, commuters trains, and subways. You are going to Long Island's North Fork to sample some of the country's best wines (New York state is the third-largest producer of wine in the union.).
You must buy your ticket by Thursday evening to take a Saturday or Sunday tour. Tickets can be bought from a gray, green, or blue ticket machine. You'll hop on Long Island Railroad from Penn Station in the morning with a guide and other travelers. During the full-day trip, you will visit three wineries, where you can sample and purchase wine; eat buffet lunch, and have the opportunity to buy fresh food from a farm stand ($119.25 [110€] for everything).
Day 9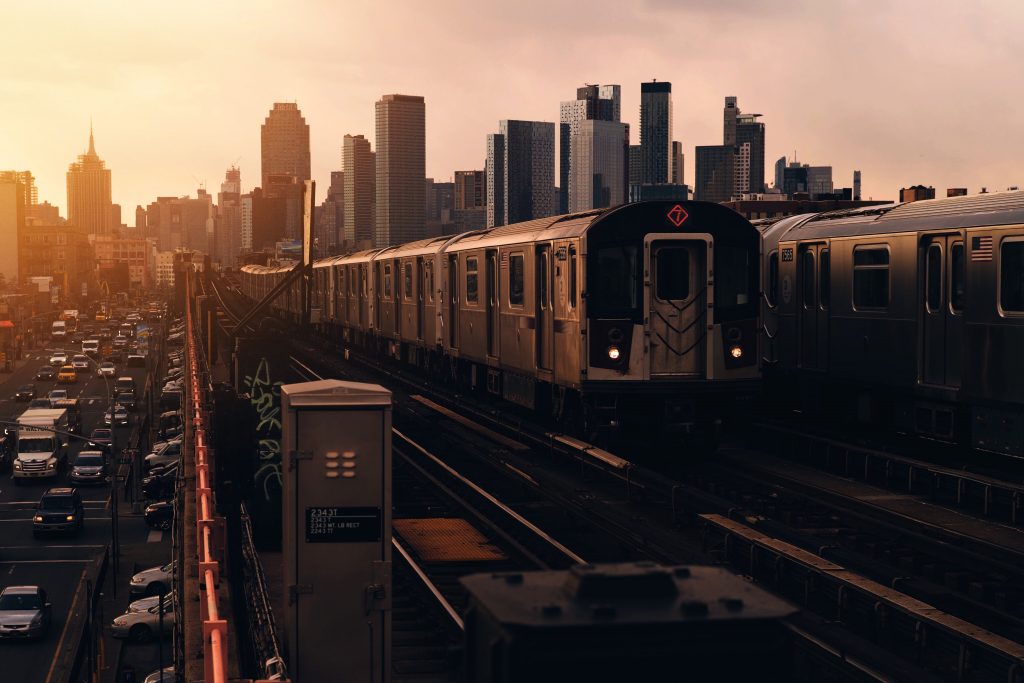 This day is devoted to Chinese Americans. You are going to start with a trip farther into Queens. Flushing is ripe with Chinese restaurants and cultural centers and stands and stores with the produce and fish this cuisine requires. After soaking up the atmosphere, you are going to ingest authentic Chinese food, not the deep-fried, salty dishes that most slurp down without a thought.
After lunch, it's time to learn about an integration story at the Museum of the Chinese in America. Chinese American's real life objects and real stories explain the true experience of Chinese immigration and integration in the United States.
Day 10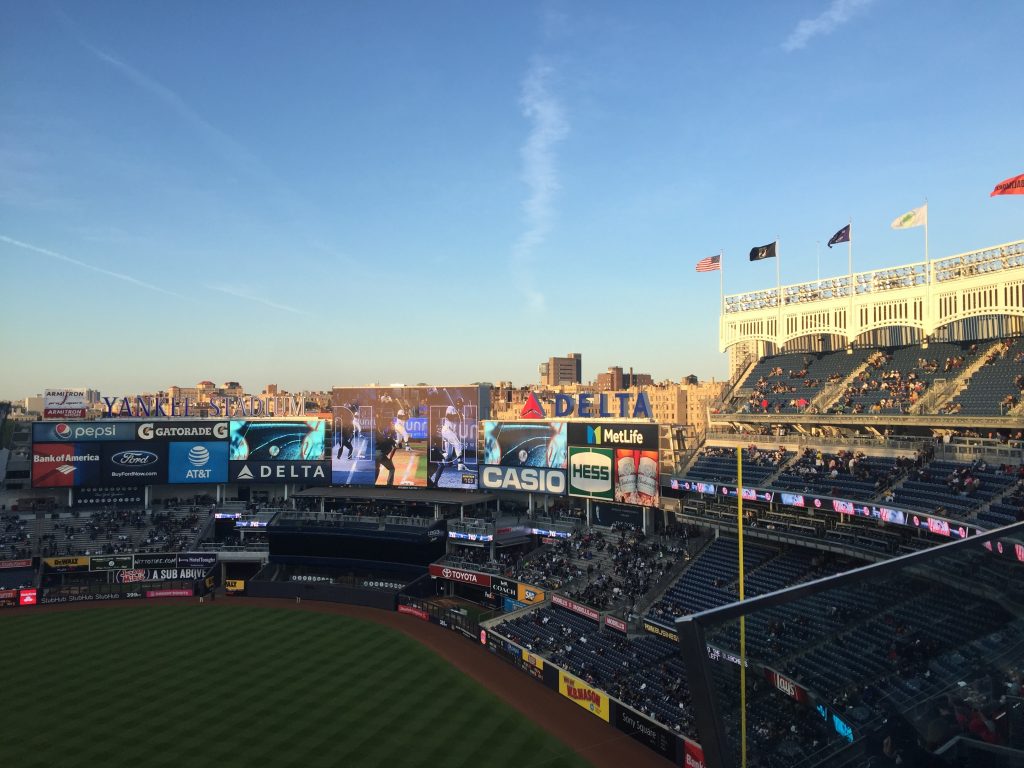 You are going to see a professional New York sports team in action. Depending on the time of year, that can be the Mets or Yankees; the Knicks or Nets; Rangers or Islanders; or Jets or Giants. Of course, you will buy your ticket in advance.
There you have it. Your New York City travel guide will help you take a small bite out of the Big Apple.
---
No trips planned yet? Check out JoinMyTrip. Here you will find like-minded travel mates and many cool yet unique trips. Join already planned trips or lead your very own trip!
Craving some more travel inspiration? Check out our other blogs: