These small English villages are waiting to be discovered…
---
6. Robin Hood's Bay: a village by the sea
England has its fair share of pretty seaside villages, but Robin Hood's Bay just has that extra fairytale magic. First of all, the name of the village is already enough to catch anyone's attention. Unfortunately, Robin Hood doesn't live here (at least not that we know of!).
Surrounded by amazing seaside cliffs, this quaint fishing village neighbors the much larger town of Whitby on the coast of North Yorkshire. A steep hill leads down to the village of Robin Hood's Bay, so it is recommended to park your car in the parking lots before the village and walking down. The small boutiques, cobblestone pathways, local restaurants, and surrounding landscapes are breathtakingly beautiful.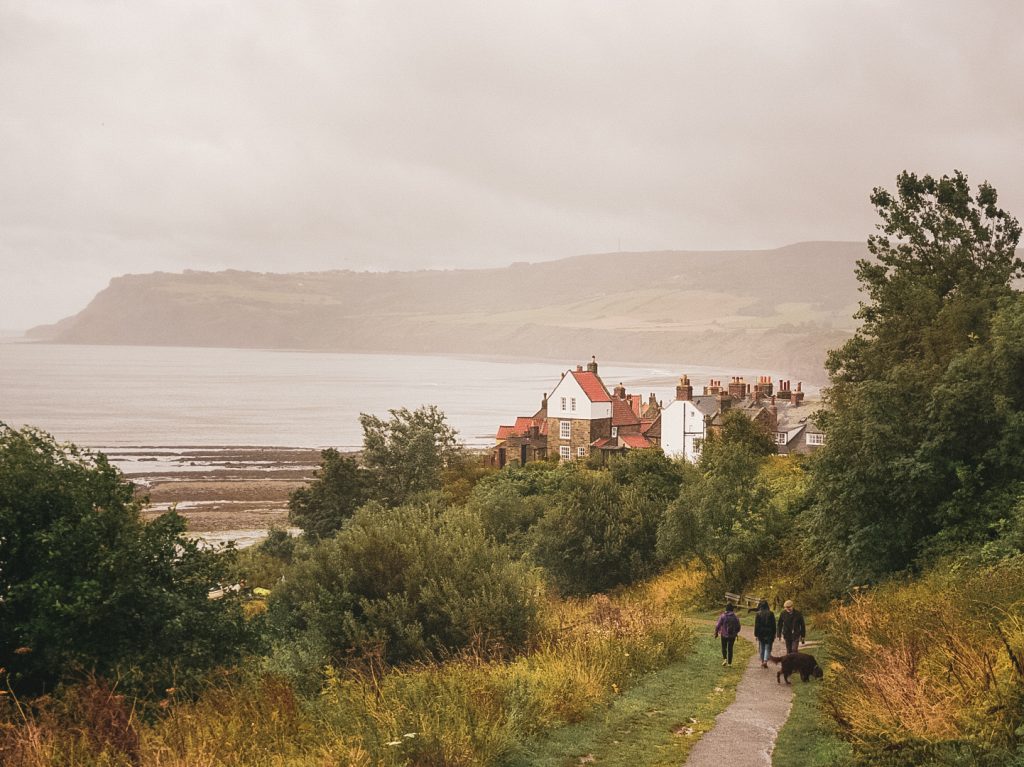 ---
5. Lacock: pretty (and magical)
Harry Potter fans… listen up! Lacock makes for one of the prettiest (and most magical) villages in England simply because scenes from Harry Potter were filmed here. For example, you can find the home of Lily and James Potter while visiting! The village is located near the Cotswolds in the county of Wiltshire and can be accessed by bus from the near-by town, Chippenham. However, Harry Potter isn't the only thing the village offers- you'll be stunned by its old buildings and winding streets. If you're a Harry Potter fan, though, definitely check out these spots in the village:
The Lacock Abbey

You'll find Snape's classroom and Hogwarts Corridors here…

Lacock is famously known in Harry Potter as the town of Budleigh Babberton

You'll glimpse scenes of this in Harry Potter and the Half-Blood Prince as the hometown of Professor Slughorn

Lily & James Potter's home

Take a look at the house at the end of Church Street- do keep in mind that it is on private property!
Make sure to visit Lacock, even if Harry Potter isn't your jam! The Lacock Abbey and its surrounding gardens are simply stunning. You can also stop for a cup of cream tea and scones paired with clotted cream and jam at the Abbey, in the true English fashion.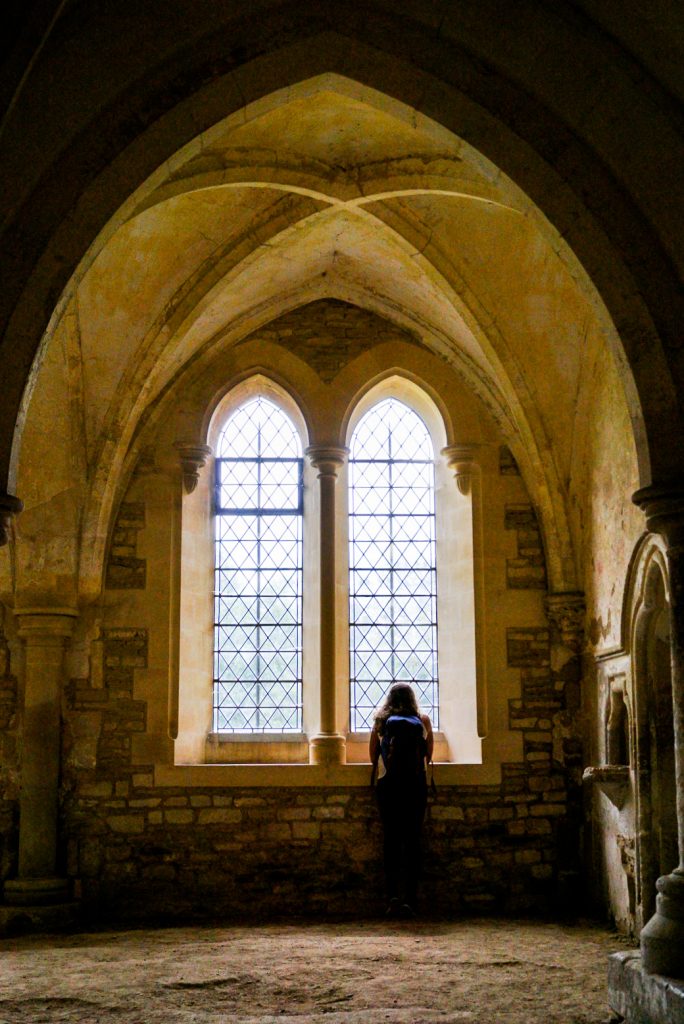 Are you a lover of Harry Potter but don't have any like-minded friends to explore 'Budleigh Babberton' with you? JoinMyTrip has your back. Find TravelMates to begin your adventure.
---
4. Weymouth (and the Jurassic Coast): seaside cliffs and English beaches
The beach town of Weymouth right by the Jurassic Coast located in the south goes hands down as one of the prettiest villages in England. This coastal town has a laid-back friendly English vibe that you simply cannot miss. In addition, it is a short bus ride (or drive) away from the magnificent limestone cliffs of the Jurassic Coast.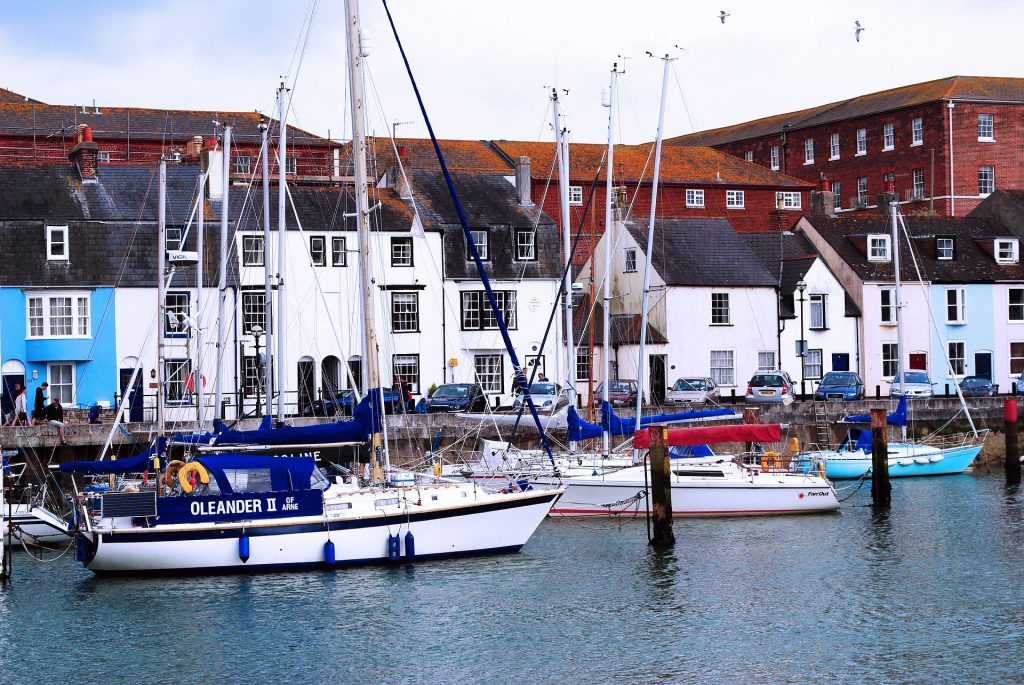 The hiking and watersport opportunities along the Jurassic Coast are endless. You may also spot some rock-climbers on the many cliffs- or maybe you'll be one of them? The coast in its entirety is simply beautiful, but make sure to check out these amazing spots:
Durdle Door

This amazing rock structure can be accessed with a short swim (or with a kayak or a SUP board)

Lulworth Cove

This cove is a perfectly-shaped inlet: enjoy a drink at the restaurants near-by!

Old Harry Rocks

This peninsula will have you feeling like you are at the edge of the universe!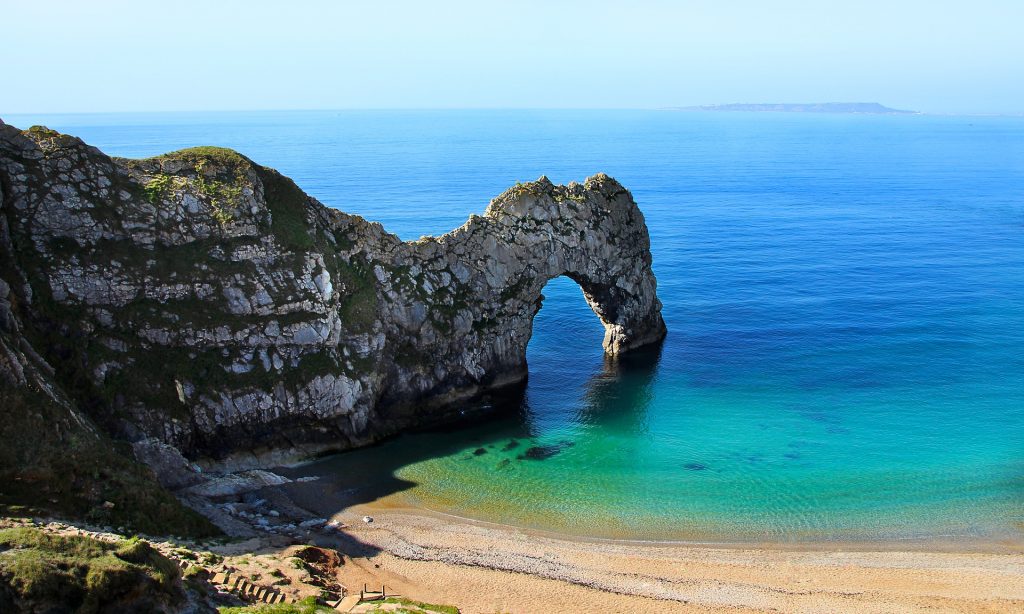 ---
3. Bibury: an English village full of charm
This tiny village located in the Cotswolds is almost too pretty. Spend time wandering its streets and stop for an authentic English dinner at The Catherine Wheel. Be sure to check out Arlington Row, one of the prettiest spots in the village. Here you are presented by a line-up of English cottages, and there is the possibility to even stay in one! This entire village is like a postcard, so make sure you have your camera ready.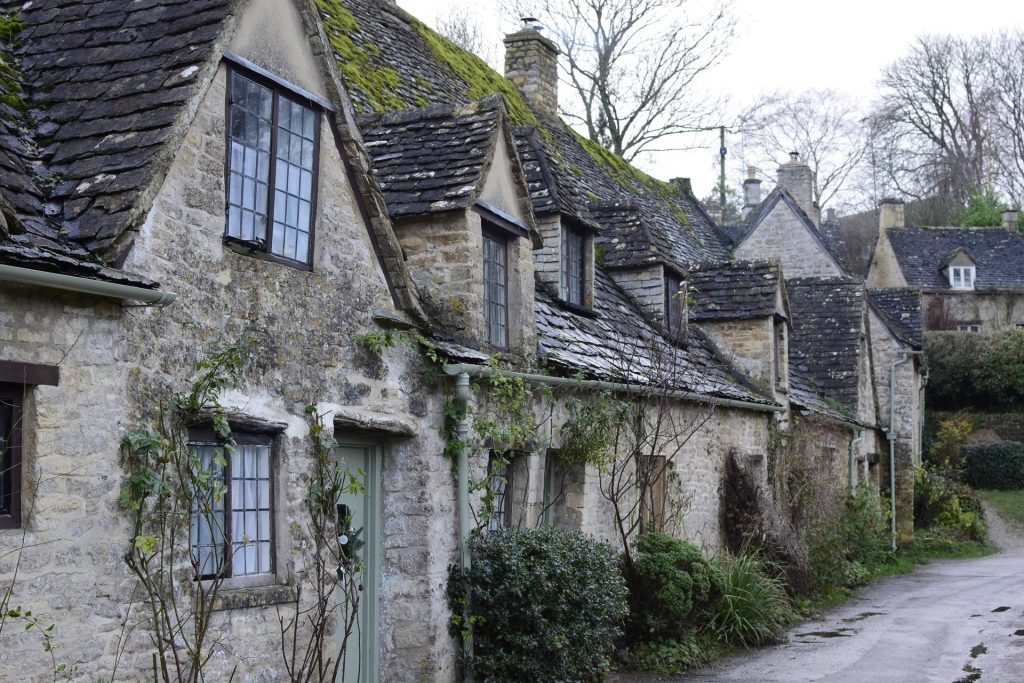 ---
2. Shaftesbury: a village on a hill
Gold Hill in Shaftesbury is a pretty amazing sight to see. This village in Dorset, England, is in the perfect location for a stop between your visit to Weymouth and the Cotswolds. It is considered as the only notable hilltop settlement in the Dorset area, and one worth seeing. Especially standing on top Gold Hill looking over the English countryside, you will feel as though for a second, time stands still.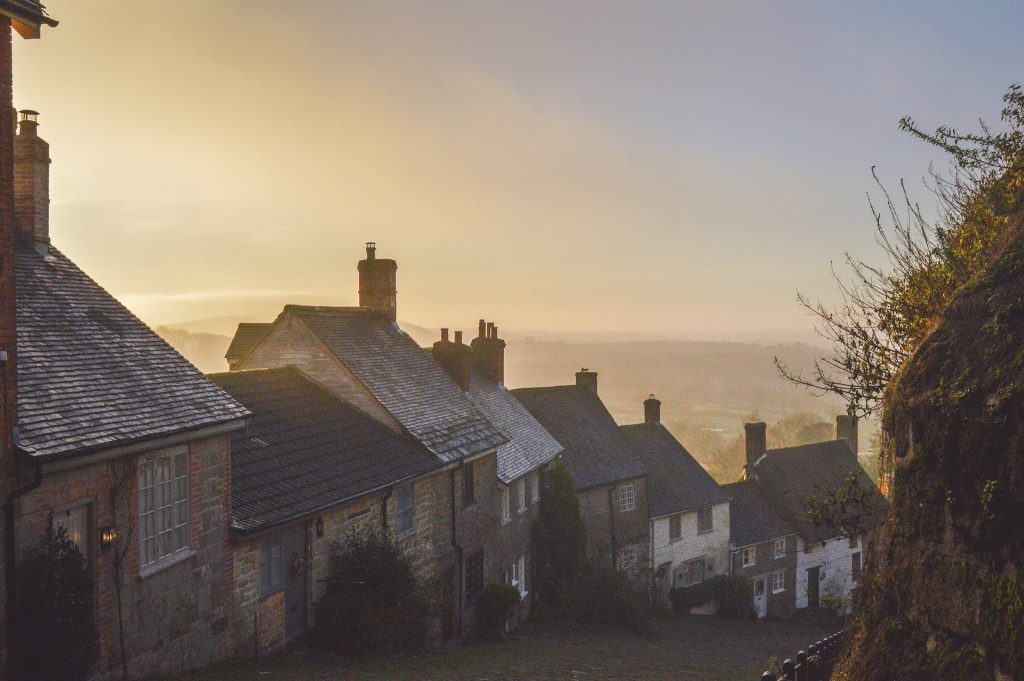 ---
1. What is the prettiest of them all?: Castle Combe
Mirror, mirror on the wall… what is the prettiest of them all? You may have heard of Castle Combe or seen pictures of it on Instagram, but for good reason. This village also happens to be the shooting location for scenes in some pretty famous movies, such as Pride & Prejudice. Visit the Manor House to feel like royalty, or the Castle Come Circuit, where car and motorsport shows are hosted. There is also a private tearoom that can be booked online, the Old Rectory Tearoom, if you want to experience an authentic English afternoon tea moment!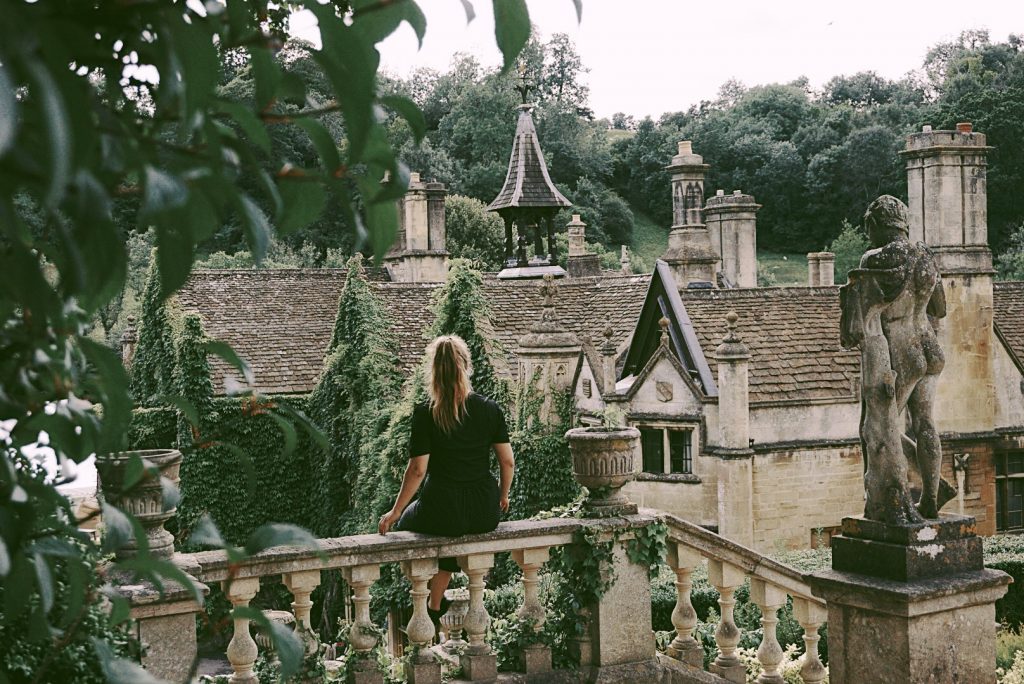 As we can see, England is certainly home to some of the prettiest villages in the whole entire world! We hope that this blog post inspired you to start exploring new places, because we at JoinMyTrip cannot wait to help you start your adventure with like-minded travel friends. The world is yours to discover!
---
Wanderlusters, check out our other blog posts, too!