The only travel guide to Spain you will ever need in 2021
Spain is resplendent with traditions, flavors, and history. It is rightly known as one of Europe's crown jewels. So, let's plan a trip of a lifetime to the land of Flamenco, fiestas, and Guggenheim. Are you ready to plan your next 2021 travel to Spain?
Pick your budget:
Stay
Food
Getting around
Attractions
Backpacker Budget
20 €/night
(Bunking in hostels)
13 €/day
(Cooking your own meals/ dining out)
8 €/day
(Local transportation)
10 €/day
(Your pick of the top places)
Mid Range Traveler
27- 40 €/night
(Hostels and budget hotels)
20 €/day
15 €/day
(Commuting in high-speed trains)
15 €/day
(You can cover most of the major spots)
Traveling in Style
80€/night
40 €/day
30€/day
35 €/day
(You can participate in all of them)
Quick Travel Tips for Spain:
Tomatino festival
When in Spain, don't miss the Tomatino festival! For the messiest and a most fun festival in the country, people gather in the streets and throw tomatoes at each other. It happens on the last Wednesday of August in Bunol.
Best time to visit
Avoid the summer heat and plan your trip to Spain for the spring (March to May) or during the fall (September to November).
How to get there
Madrid and Barcelona have international airports but there are several regional ones that may be more convenient as a starting point for your trip to Spain.
Don't forget to check out JoinMyTrip for unique trips to Spain and around the world where you can travel with other like-minded travelers!
Best places to visit in Spain:
6. Andalusia
Andalusia is a Spanish melting pot of history and culture. But, that's not all. It boasts medieval castles, a food scene unlike any other in Spain. With long stretches of nothing but sun and sand, you will be left spellbound at the end of it all. 
Pro Tip: It is also the home of Flamenco, a heel-clacking dance based on musical traditions of southern Spain. Although you can witness this energy-filled art form anywhere in Andalusia, you will get the best of it from Seville, Cadiz, and Jerez de la Frontera. And if you happen to be planning a trip to Spain in February, then be sure to pop by the Festival de Jerez, Jerez's biggest Flamenco celebration.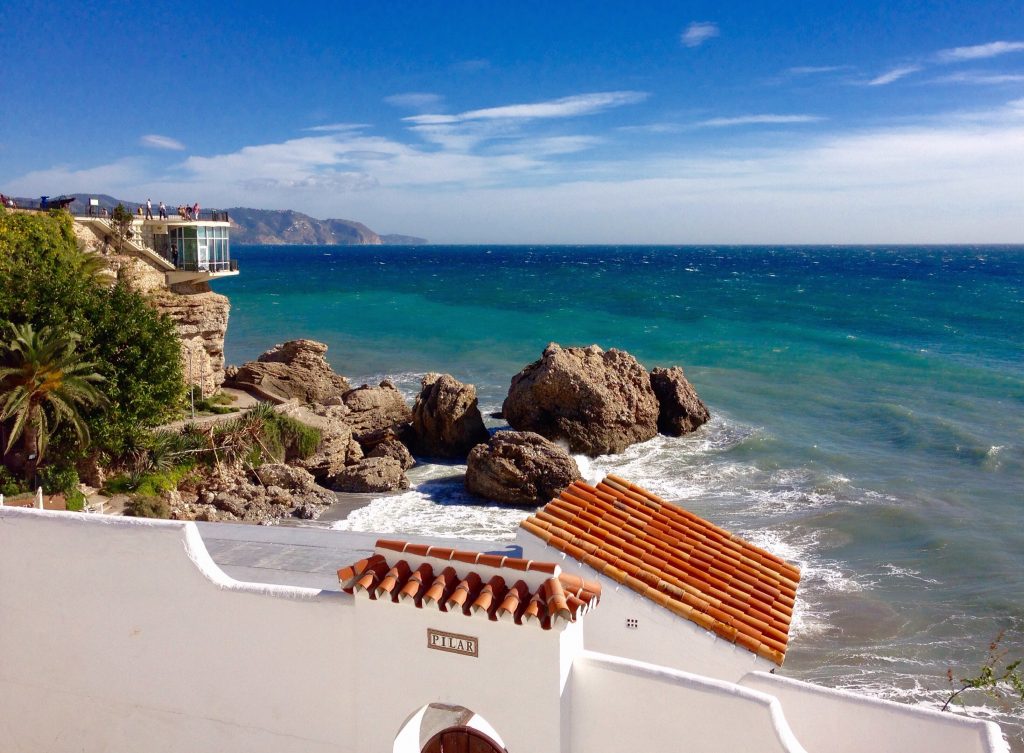 5. Malaga
With an exciting art and food scene, this seaside city is on its way to becoming Spain's cultural hub. Start your Malaga experience with the cathedral "La Manquita" – the one-armed woman – owing to its lopsided appearance. You can take a guided tour and learn more about its architectural history.
The Mercado Central is also a must-see, whose southern façade features a 14th-century Moorish arch that was once the gateway to the city. That's the perfect place to try local products and buy some souvenirs. 
Another of Malaga's gems is the walk to Alcazaba through Mount Gibralfaro. This 11th-century citadel will take you back to Malaga's ancient past. Enjoy an amazing view over the city!
There is also a hip Soho district with open-air galleries sporting big artists and lots of great street art. There are even guided tours available that you can take for the full art experience.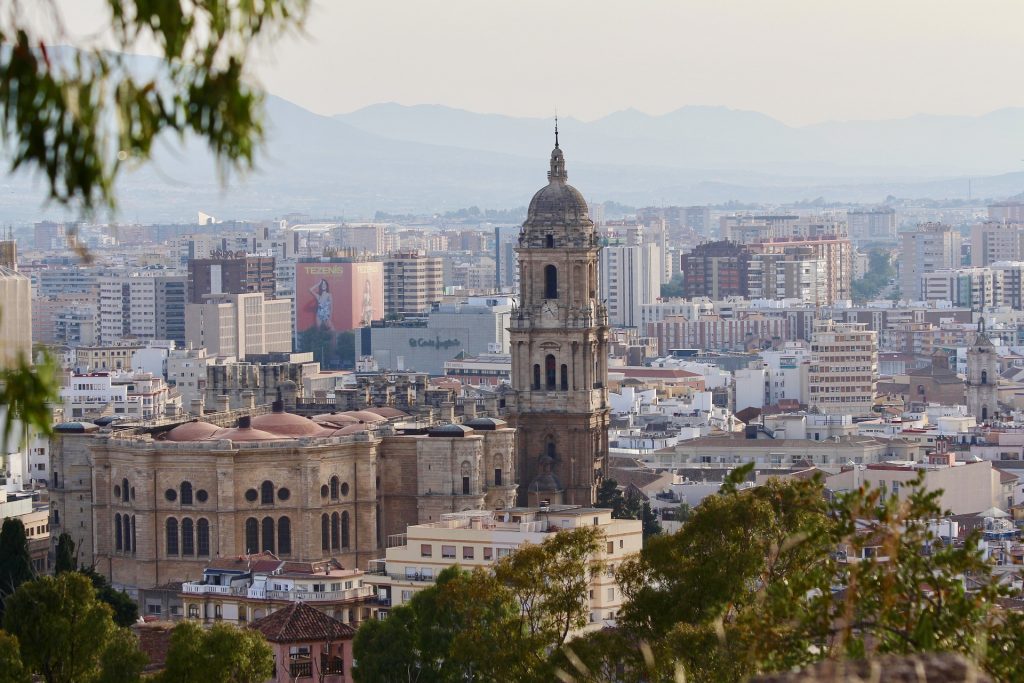 Explore our unique trips to start your 2021 travel to Spain with other travel buddies today!
4. Cordoba
Córdoba, the capital of Spain from ancient times through Moorish rule until 1236, still holds onto all of its charms from the golden days. It's home to one of the greatest Islamic buildings, La Mezquita-Catedral de Córdoba. Enter through the gate into its serene interior. It's best to opt for a guided tour to know all about this magnificent structure that is a testimony to a time when Muslims, Jews, and Christians lived side by side in the city.
In addition to this, there are many other beautiful sights in and around the city like Alcazar de Los Reyes, Palacio de Viana, and the Roman bridge.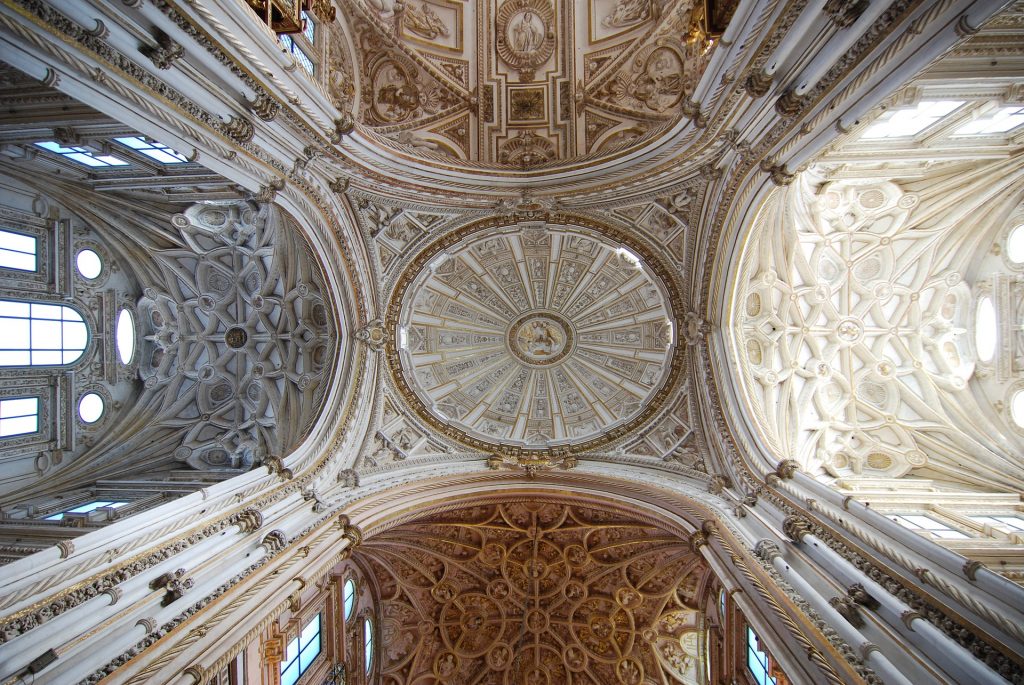 You should also take a walk around and see the beautifully decorated patios that bloom throughout the city. They were central to the city's architecture because they help block out the strong summer sun. The prettiest ones can be found at the "Calle de las Flores."
Be sure to also sample Cordoba's take on tortilla (an omelet-like delicacy, not a chip) and gazpacho.
3. Seville
Renaissance and Gothic architecture and Flamenco tunes are enough to lure travelers to the capital city of Andalusia and a must for your 2021 travel to Spain.
For those of you looking for a picture-perfect vacation stop, visit the Parque Maria Luisa, filled with lovely tiled benches and corners named after romantic poets, or the Plaza de España with its wide plaza, elliptical walls, and colorful ceramics.
The world's largest Gothic church, Catedral de Sevilla, is also in Seville. Read up on its mysterious history before you go and make your way to the top of the Giralda bell tower for a view of the entire city.
There are monuments like the Metropol Parasol that delights. This colossal wooden structure is topped by a walkway and has an amazing view of the city.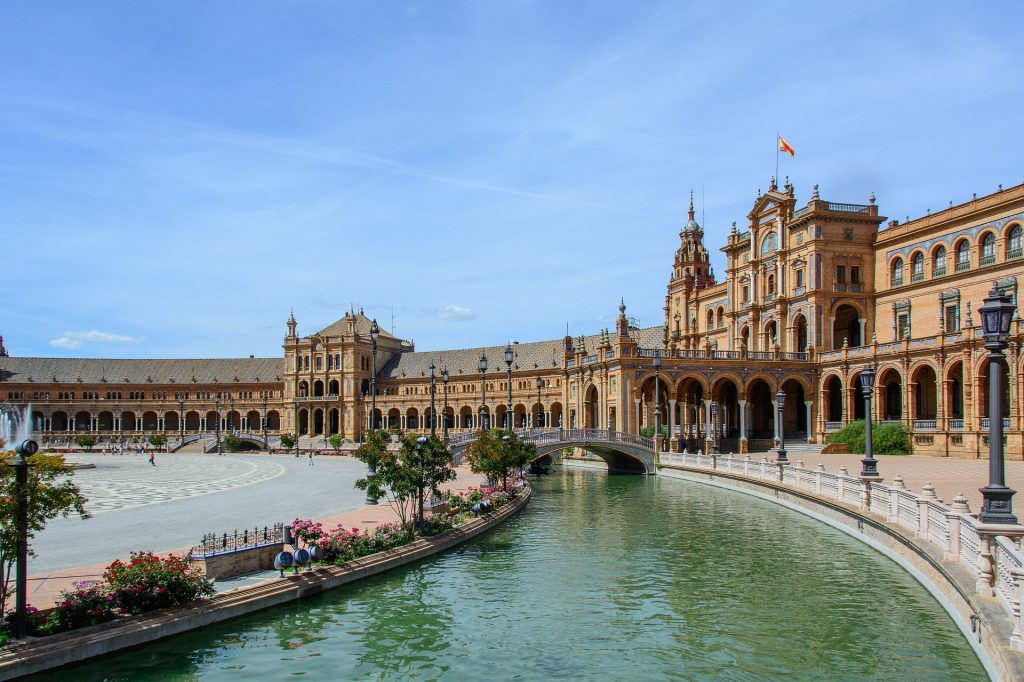 Seville is also known for Flamenco performances, so you may find yourself walking into one on your way to dinner. You can choose to stand by and watch or join in with the locals and dance the night away. If you're lucky, you'll catch a free flamenco performance in Plaza de España
Seville is home to one of the world's oldest palace complexes, El Real Alcázar de Sevilla. The Alcázar, as it is casually referred to, sits on an area designated as government buildings in 913. Since then, the compound was expanded with gardens, palaces, forts, and religious buildings that reflected changes in ruling religions, political changes, and twists in fashion.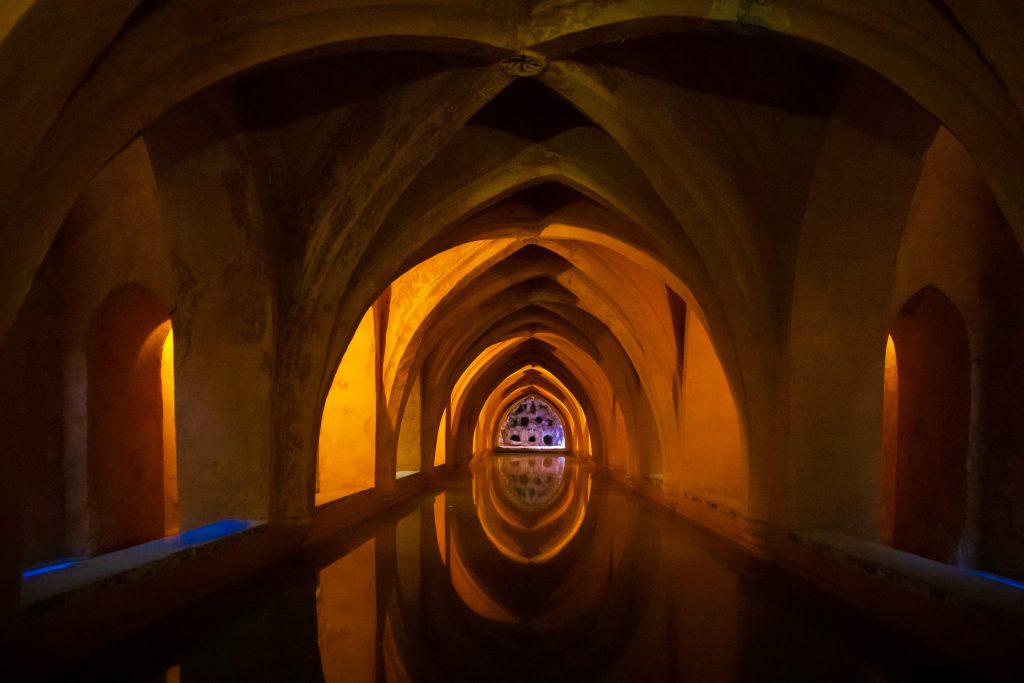 PS: The city is packed for one week at Semana Santa and a week at Feria, so make sure you have reservations in place.
How to get there: You can reach Seville by plane, high-speed train, bus or shared or rental car.
---
Do you love to plan trips and share your travel experiences with other like-minded travelers? Become a TripLeader and start leading your very own trip with JoinMyTrip!
2. Madrid
With gastropubs popping up everywhere, tiny tapas bars, and great art around every corner, the capital of Spain will never bore you. This is one place where your best-laid plans will be put aside and you step into the shoes of a real Madrileño and get carried away.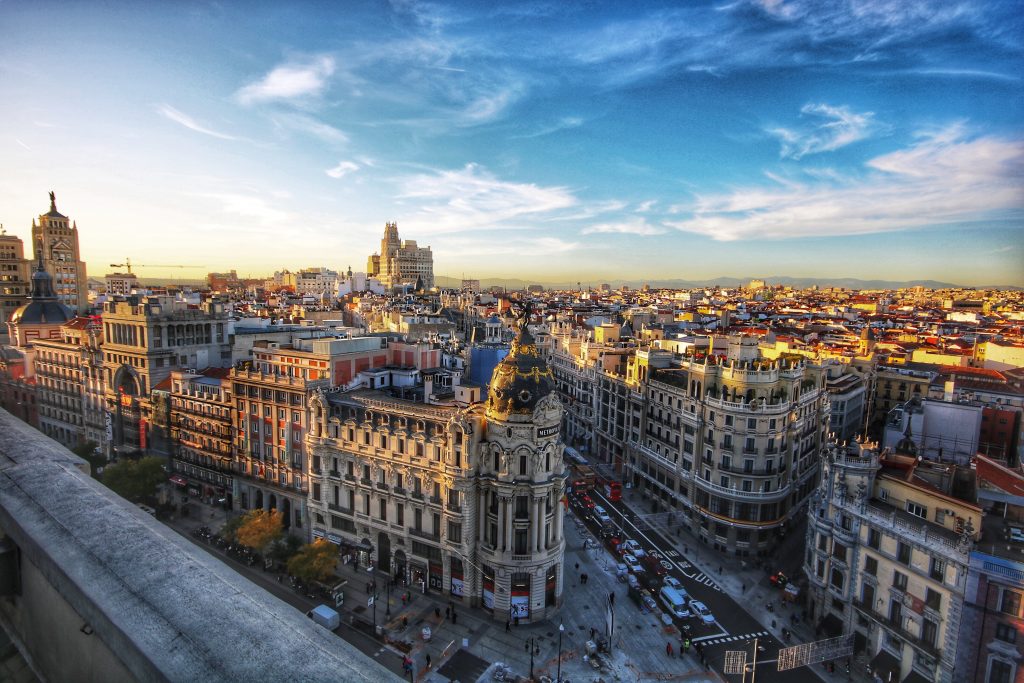 For all the art lovers, there's the Museo Nacional Centro de Arte Reina Sofía. It offers a fantastic collection of modern art.
There's also the Palacio de Liria, the current home of the Duke of Alba and one of the most amazing art collections in Spain.
For a picturesque stroll, Calle San Martin is your best bet. It leads up to Plaza Mayor.This square has witnessed 400 years of history. With brick red buildings and loads of plants and cafes, it's a beauty to behold.
Another historic stop is the Temple of Debod, an Egyptian temple built 200 B.C. and given to Spain in 1968 as a thank you for helping save historic treasures when the Great Dam of Aswan was built. You can admire the beauty of this ancient structure from the outside and marvel at the hieroglyphics that adorn the inside. Located on a hill, it's a great place to view the sunset.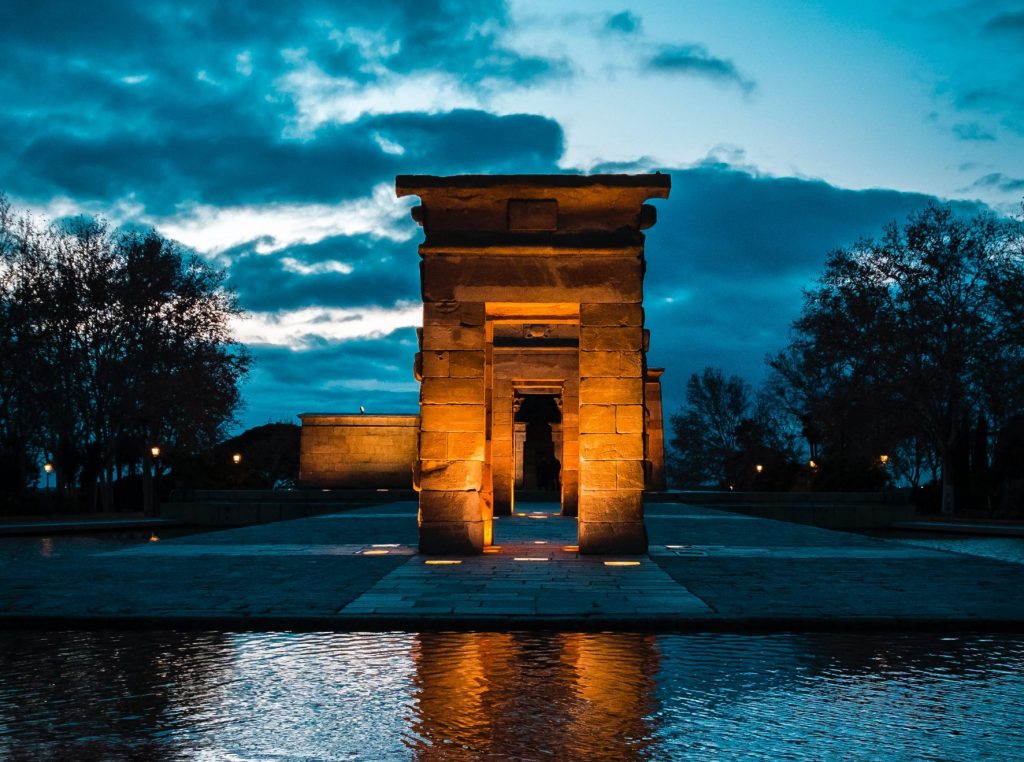 If you are in Madrid during August then do attend La Paloma, its most popular street party.
Another interesting place is the Cerro del Tío Pío, popularly known as "Park of the Seven Tits" for its succession of rounded hills. It's the perfect place for a mid-vacay picnic!
How to get there: You can take a high-speed train into Madrid.
1. Barcelona
Barcelona, the colorful capital of the Catalonia region is a cultural hotspot. You can start your day diving into its history, marveling at the architecture, and slowly head to the beaches for a sundowner. The city still carries forward many of its traditions and you're sure to catch a cool performance, like human pyramids, fire breathing dragons, and lots more.
The deep blue Mediterranean calls out to all the visitors. You can take a walk along the seaside, go kayaking or sign up for a sunset cruise.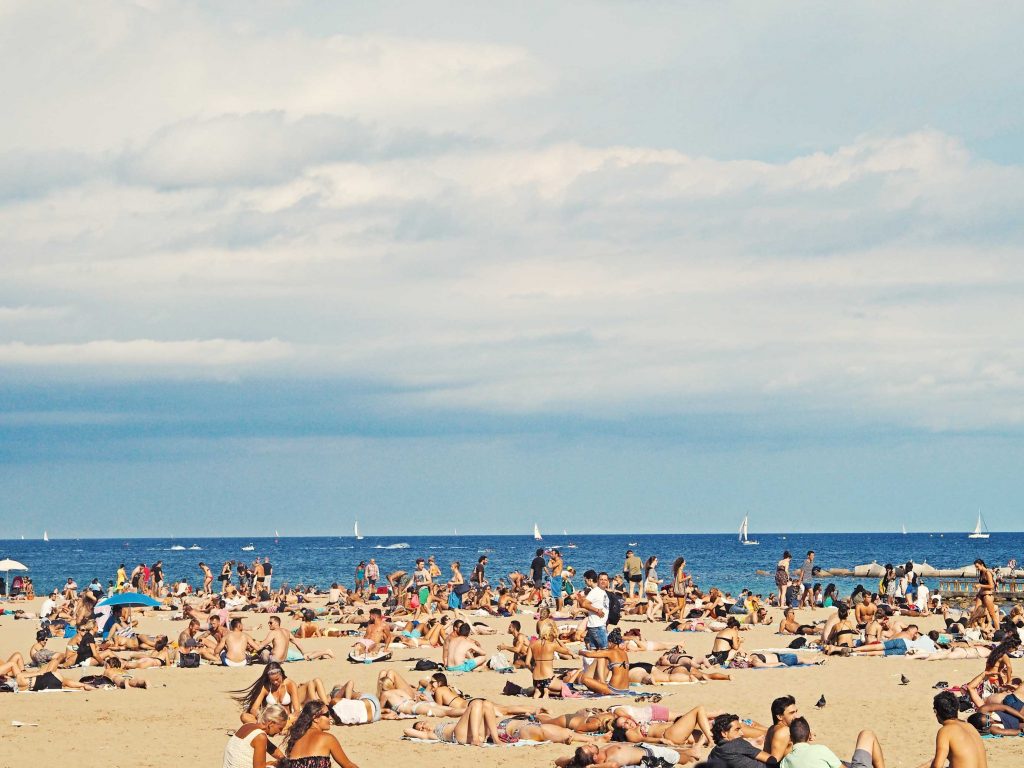 The history trail will take you through towering temple columns and ancient corridors and walls, 14th-century cathedrals, and lots more. Barcelona has also been an inspiration for artists like Pablo Picasso and Joan Miró, both of whom have museums dedicated to their works.
Those looking for a more outdoorsy experience can head to the Collserola hills near the city. The forest-covered hills are a great setting for hiking, mountain biking or just admiring the view.
You can also explore the Montjuïc hilltop known for botanic and sculpture gardens, an old castle and museums.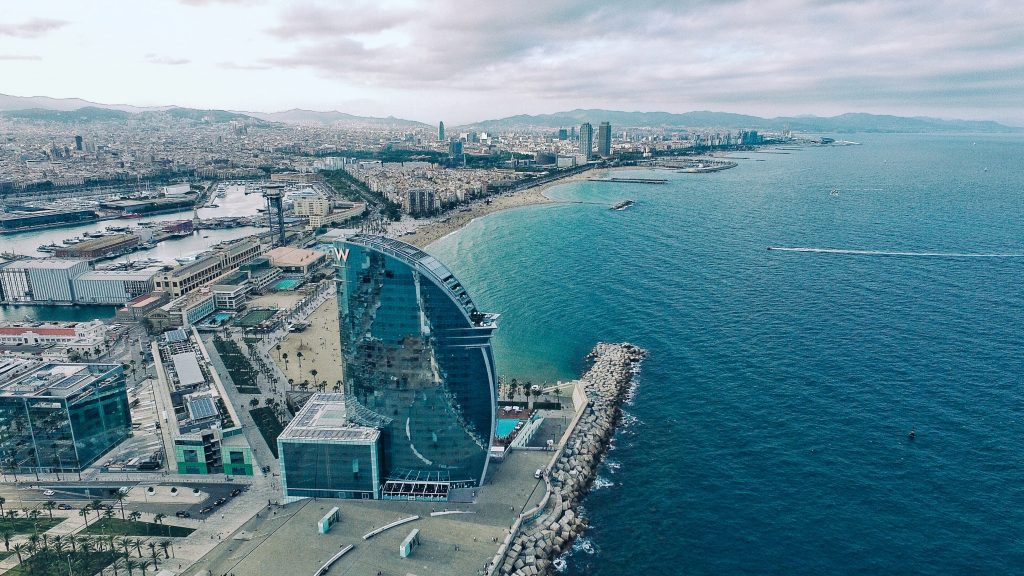 Barcelona is also known for its exciting nightlife. Beach shacks, flamenco, jazz, tapas bars, hard-to-get-into nightclubs, neighborhood hangouts are all bumping. Everything starts later in Barcelona, so they end later. Don't think about getting in line until midnight or 1 a.m. No worries because a lot of places stay open until 6 a.m.
How to get there: You can take a high-speed train into Barcelona.
---
And there you have it, your Spain travel guide to plan your next 2021 travel to Spain! Have you started packing yet? No trips planned yet? Then check out JoinMyTrip. Here you will find like-minded travel mates and many cool yet unique adventure trips. Join already planned trips or lead your very own trip!
Craving for more travel inspiration? Check out our other blogs: