…To visit in 2020
Right next to Germany is a rather unique country waiting for you. This country goes by the name of Austria. Even if at the moment some parts of the country are considered risk areas for Germans, there are still so many other beautiful areas in Austria to discover. We have collected our top 6 of the most beautiful regions in Austria for you.
Upper Austria – Classic Austria
The region of Upper Austria is located in the northeast of the country and thus directly on the border of Germany, near Salzburg. The region welcomes you with a lot of activities that lure you outside and challenge you to be active. Especially the hikers among you will get their money's worth. Whether you want to hike through mountains, valleys, or along the water, Upper Austria will not let you down, there is a reason why Upper Austria is one of the most beautiful regions in Austria. There are 20 hiking trails along rivers and lakes alone! If you want more thrills and challenges, you should definitely go climbing. You can easily rent the gear for this on-site and pay per day.
If it's too cold outside and the weather isn't suitable for climbing anymore, there are many other nice places you can visit in this region. One of them is the Innviertler Brauturm – a beer experience! Especially for groups, this place is perfect, because you can book your own tasting adventure. If you are interested in beer trips but need even more inspiration, check out our 4 Brewery Tours through Germany.
Very popular in Upper Austria, more precisely in the Salzkammergut, is the town of Hallstatt at Lake Hallstatt. You've probably seen this town on Instagram a few times because for many tourists it is the place to visit in Austria. During autumn it will be less congested with traffic, but make sure you travel by public transport as much as possible, because the city is hopelessly overcrowded with cars.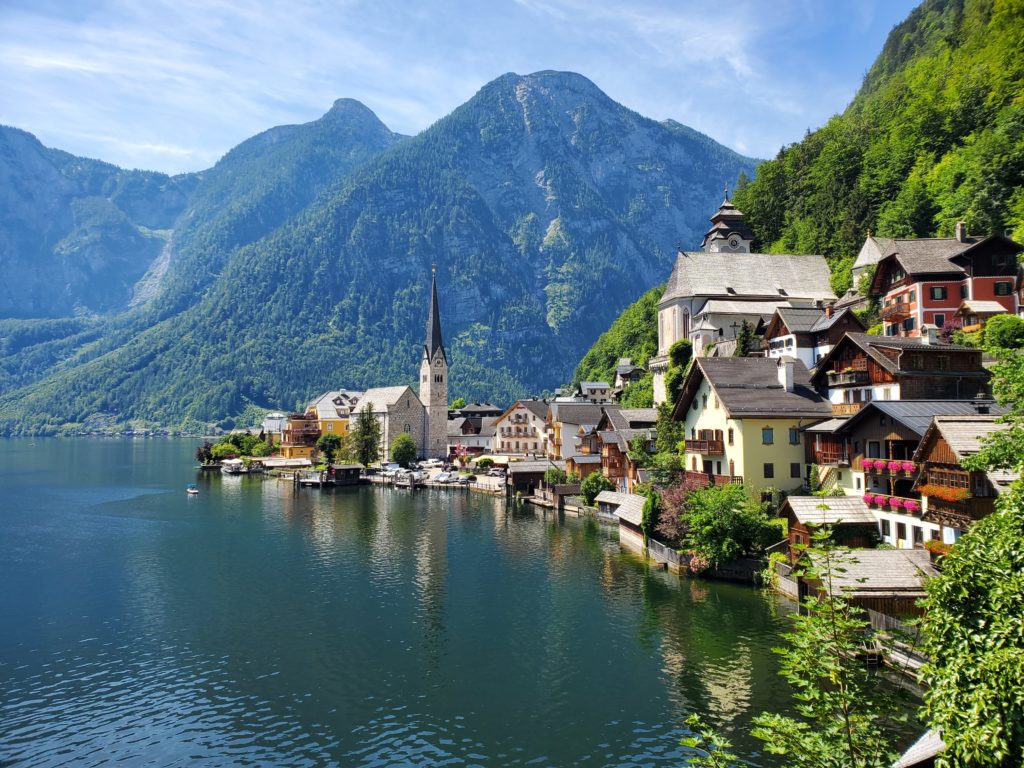 Carinthia – Summery Austria
You're not yet ready to say goodbye to summer just yet? Then the region of Carinthia is just right for you! Because Carinthia is located on the sunny south side of the Alps, the warm season continues into autumn, so you can still plan and experience outdoor activities.
One of the most famous places in the region is the Wörthersee, where you can take a stroll along the lakeside. There is a little yoga path here with promises to be very relaxing.
On the south side of the Alps, bikers also get their money's worth. There are numerous panoramic roads that lead through deep gorges, high mountains and past crystal clear lakes. Especially at the Großglockner and the Millstätter See you get rewarded with impressive views.
If you enjoy the thought of winter being here soon and cannot wait for it to get really cold, you should consider Carinthia as your next destination to hit the slopes!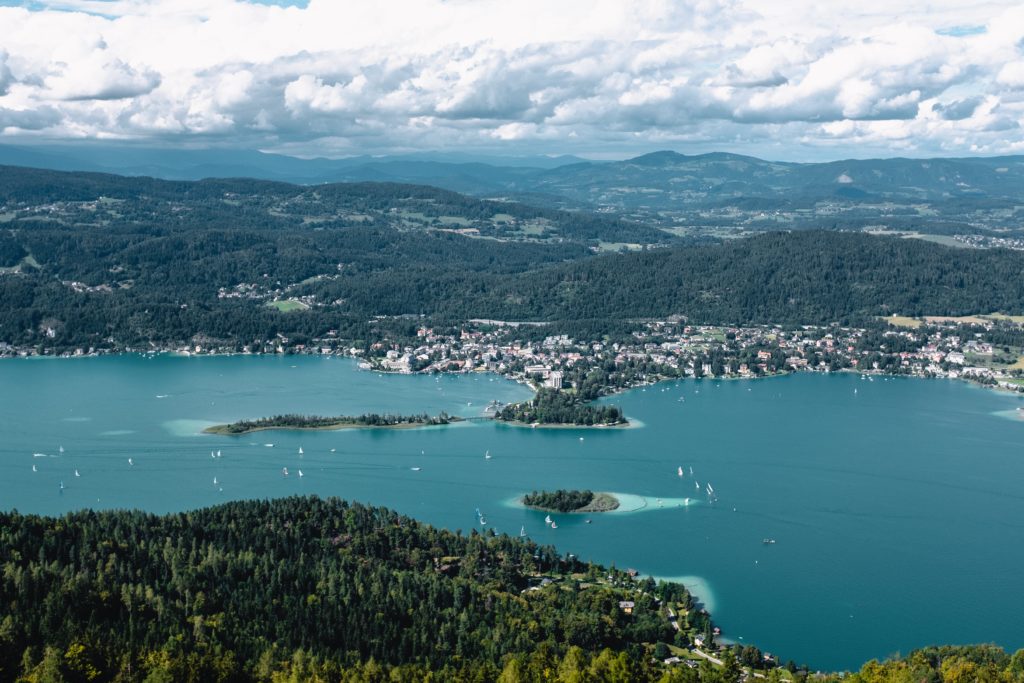 Salzburg – Baroque Austria
Not far from Upper Austria you will find the beautiful city of Salzburg, just 2 hours away from Munich. There is so much more here than memories of Mozart in one of the most beautiful regions in Austria!
A visit to the fortress of Salzburg should definitely be on your list of things to do. The fortress is the largest completely preserved castle in Central Europe and attracts many tourists every year. Formed around 1077, it is home to thousands of years of history, which you can comfortably explore with a short train ride into the fortress.
Also very popular in the city is the Getreidegasse, which catapults you several centuries into the past. Here you can vividly imagine how goods were traded and crowds of people pushed through the narrow streets.
Salzburg is generally characterized by baroque chic, just as we imagine Mozart's world. This also includes Mirabell Palace and the Mirabellen Garden. These are located right next to the famous composer's residence, where he actually produced music.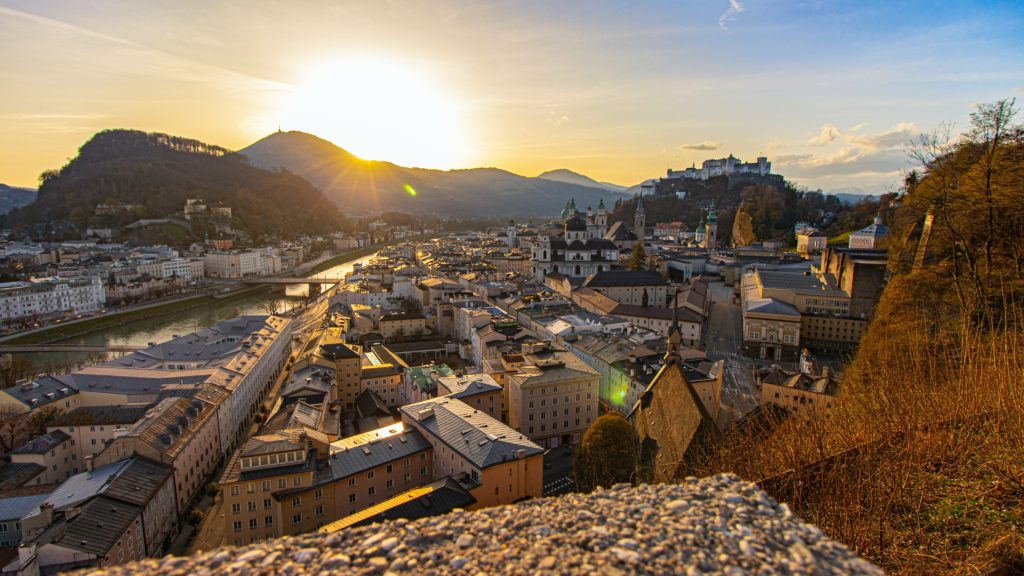 Styria – Delightful Austria
In Styria, it is all about enjoyment and living life to the fullest. Here you will find numerous vineyards and incredibly beautiful restaurants. You can do physical exercise as well as spoil your mind with delicious wine. For example, there is a hike from the Dachstein glacier down to the wine country. You start at the glacier, at an altitude of almost 3,000 meters. You can hike either 546km or 377km and that in dozens of stages, so you can experience an unforgettable trip with your travel mates!
A beautiful city in Styria is Graz. It is a UNESCO World Heritage site and the City of Design. Here you can find historical or classical architecture as well as modern and innovative concepts, which are mainly reflected in the art scene. Also for everything food-related, the Styrian city is wonderful! From authentic, Austrian cuisine to experimental worldwide cuisine – you will find everything here.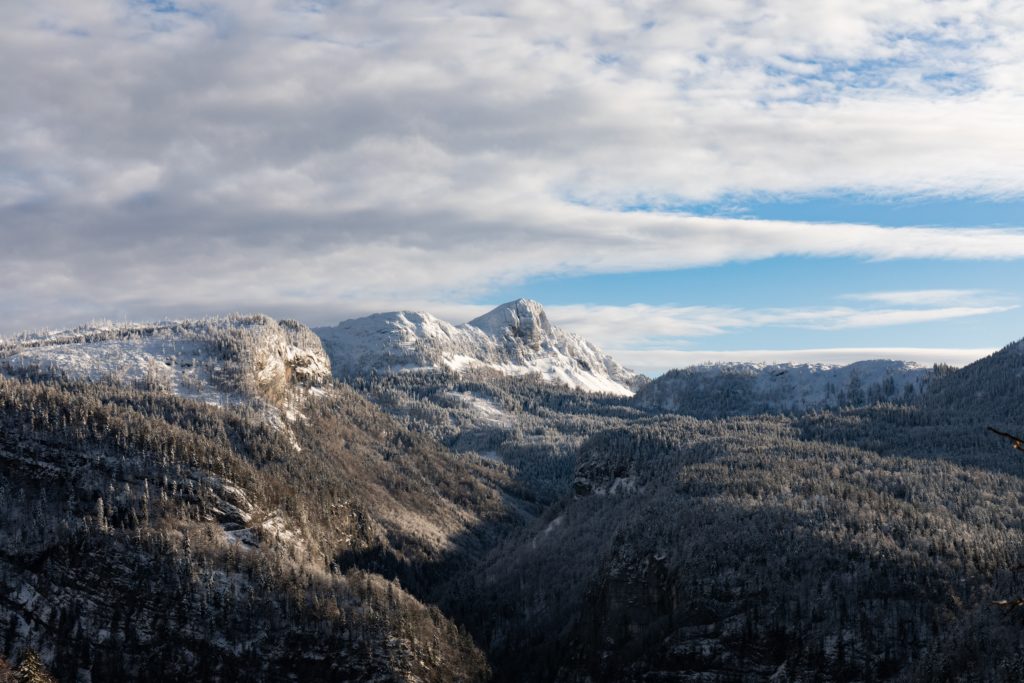 Linz – Modern Austria
Linz is also a beautiful city and a great alternative to the Austrian capital Vienna. In Linz, history and modernity meet each other and form a really beautiful "cityscape". In the middle of the city is the Hauptplatz, a baroque place that will remind you a little of Salzburg. It is surrounded by historical buildings, great shopping, and beautiful architecture. Away from the main square, there are many pretty side streets where you will find unique cafés and restaurants. Especially popular with younger people is the Upper Austrian cultural quarter. Contemporary artists from Austria and all over the world come together here. You can regularly see exhibitions and performances here.
Another really impressive place in Linz is the Mural Harbor, Europe's largest graffiti area in the Linz harbor, on the Danube. More than 300 graffitis are painted here, creating a unique wall relief with hundreds of different voices. You can even get hold of the spray can yourself and immortalize yourself on the wall.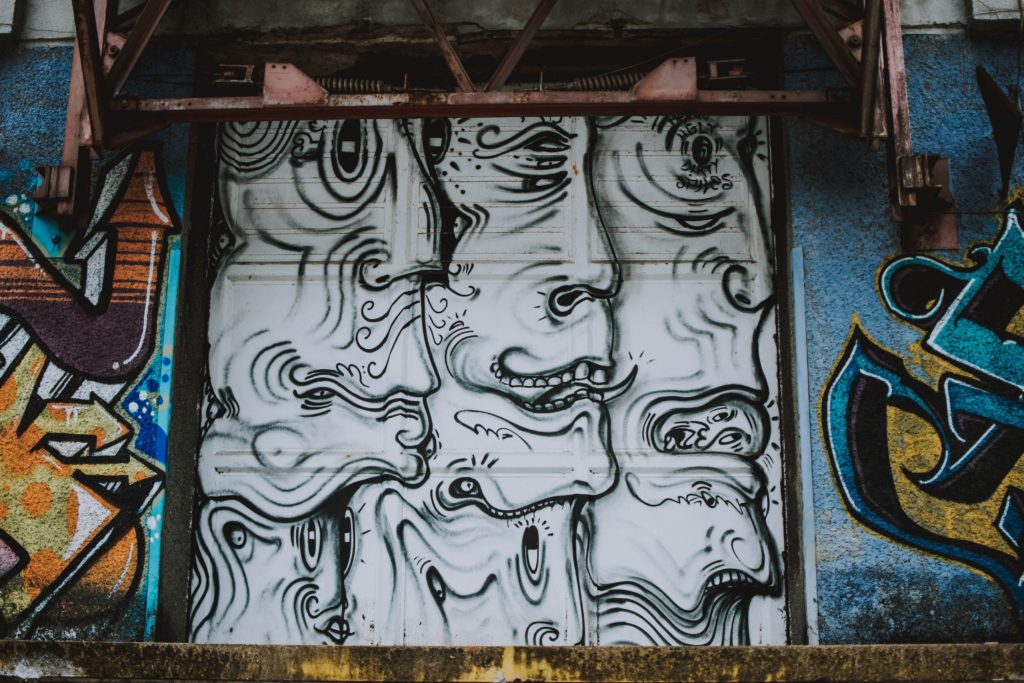 Burgenland – Pannonian Austria
With 300 days of sunshine a year, Burgenland is also a destination for those who are not yet finished with their summer experience. Located in the east of the country, Hungary is also not far away, if you want to make a quick detour together with your Hungary TripMates. Nature in Burgenland will surprise you because you will be disappointed if it's mountains you are looking for. There's rather wide plains, large lakes, and extensive forest landscapes. There are 6 nature parks, which are responsible for the wonderful weather. Because of the flat terrain, you can get active here even if you like your physical activities to be a little more relaxed. Especially for cyclists and mountain bikers, this region has a lot to offer.
But of course, the Burgenland got its name from the many castles which it is home to. There are also monasteries to visit and unique places like the UNESCO World Heritage Site Fertö-Neusiedler See. The Mörbische Hofgassen are a particularly beautiful spot, which may remind you more of the Mediterranean than of Austria.
The so-called Pannonian sun is still strong in autumn and will enchant you with the golden season.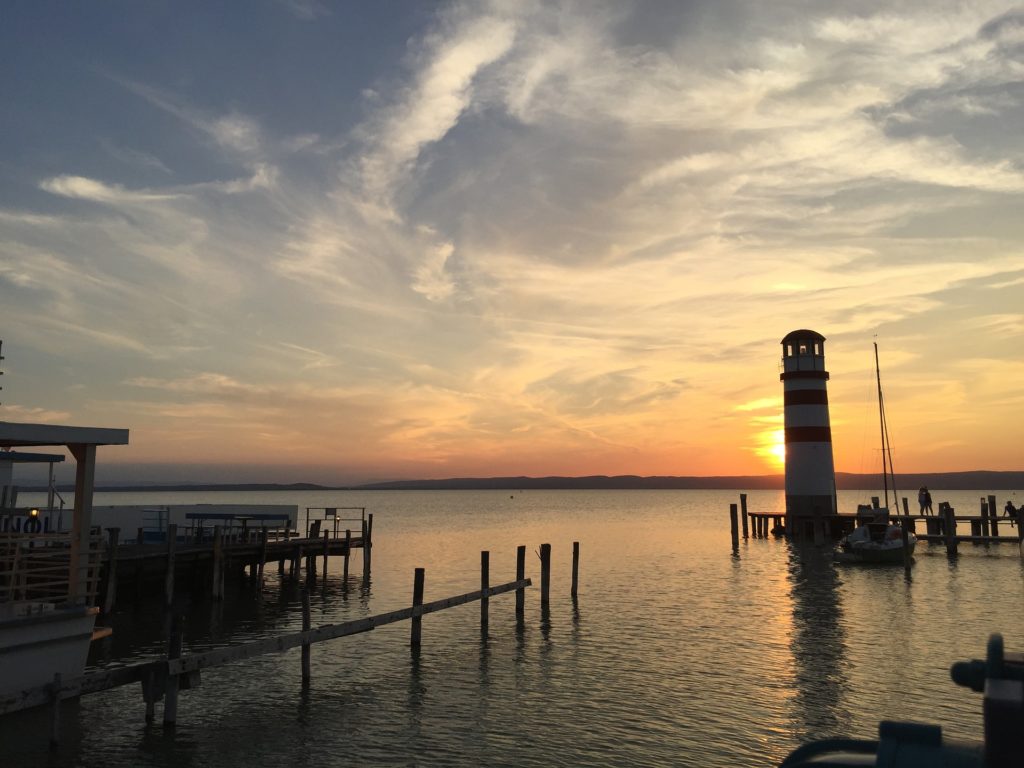 No matter which location you choose out of the 6 most beautiful regions in Austria, Austria is always worth a trip. Especially in autumn 2020, this country is a good alternative to air travel to faraway places. If you're still looking for travel buddies to accompany you on your Austrian adventure, be sure to check JoinMyTrip to find who you're looking for.
We also have other articles that will help you plan your next trip: