Think you've seen it all? Check out these 6 Regions in Germany
It is still completely possible to explore the wonders Germany has to offer while still staying safe during corona times. Here are six amazing regions for you to travel in Germany; full of fairytale castles, traditional German architecture, and picturesque landscapes. So why not take advantage of the shortened lines and take a safe, socially-distanced holiday this autumn?
1. Saxony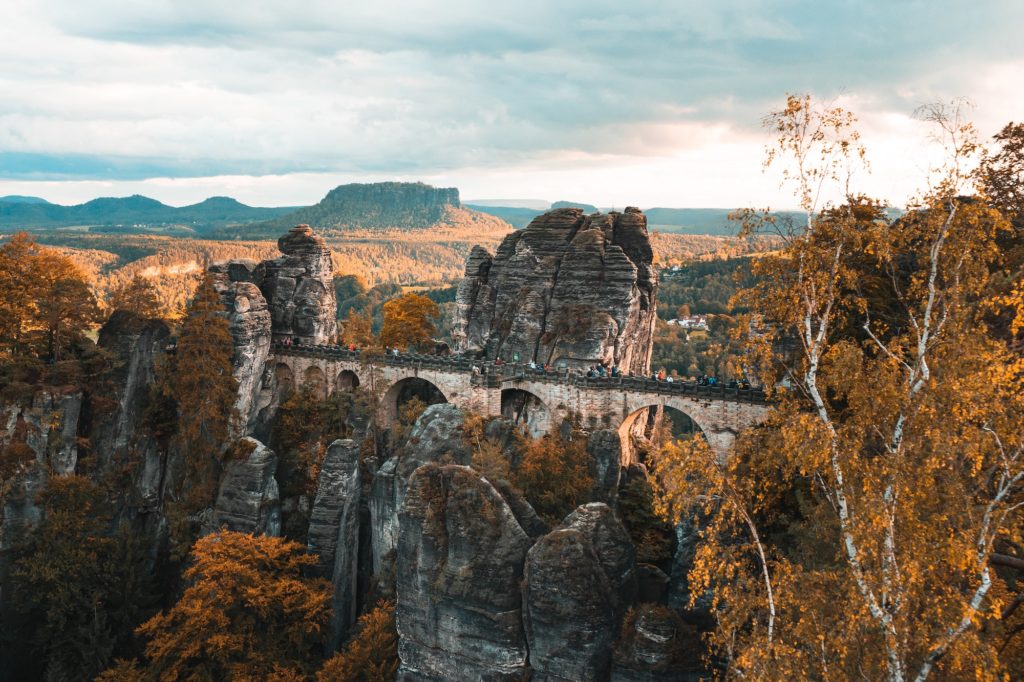 In the East of Germany is the state of Saxony, known for its historic buildings and rich history with a heavy influence on European wars. This is the state to be in if you want a weekend getaway to experience the culture, history, and art. Here are some of our suggestions to visit when traveling to Saxony.
Dresden
The capital of this state is full of art and culture. One of the most interesting spots must be the Kunsthofpassage in Neustadt. Five different courtyards serve you with different themes, with lots of art and cute shops. If you want a cool and hip vibe then add this to your list when traveling in Germany.
Saxony Switzerland National Park
In the Southeast, you will come across spectacular scenery in the form of a famous rock formation. While you are here you should see the popular landmark Bastei Bridge and take a stroll to see all the magical wonders nature has to offer.
Leipzig
Leipzig is where Napoleon and his French army were defeated. In the city, there is a Monument to the Battle of Nations, where it is said some of the bloodiest battles were held. An amazing place to visit while you're traveling in Germany with a large range of monuments, museums, and attractions. 
2. Saxony-Anhalt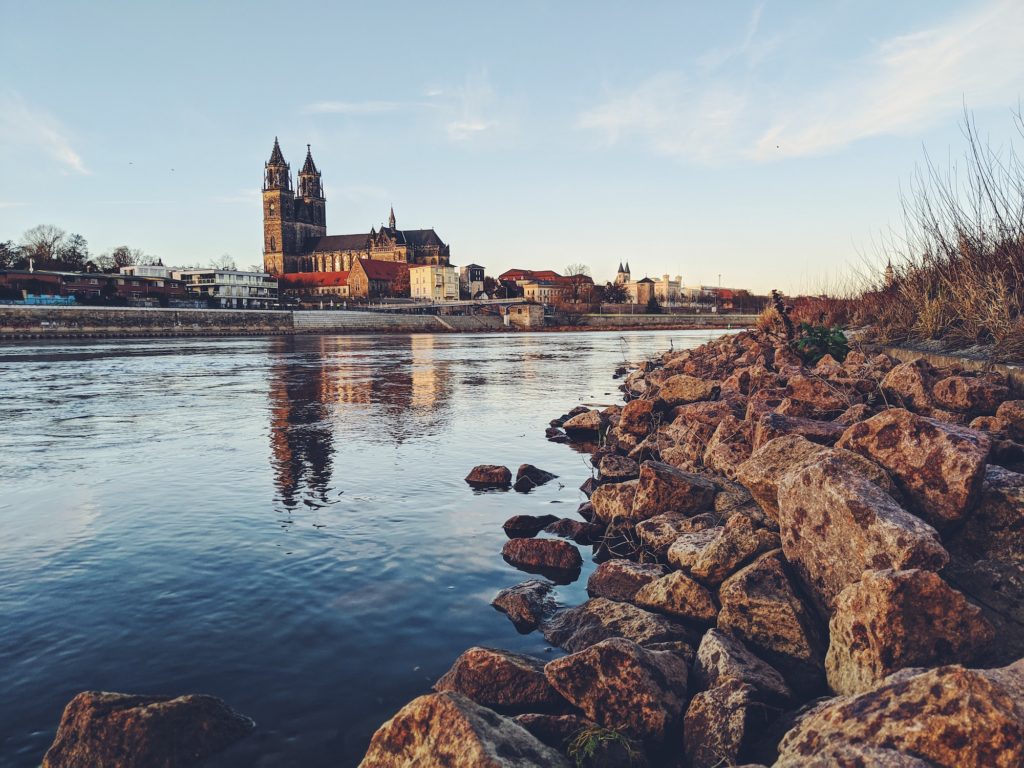 Located in the heart of Central Germany is the state of Saxony Anhalt, which is still perceived as an underrated destination for tourists, making this a great destination for visitors, especially in corona times. This is a perfect German destination if you want a mixture of nature and city adventures.
The Harz
If you are a mountain lover, then this place is made for you. Bring your hiking gear and find a group to wander through the Harz National Park. Then end your day in historic Quedlinburg and admire the half-timbered houses and cute cobblestone streets. Or perhaps stop by the town of Wernigerode and visit its stunning castles.
Magdeburg
This historic city is full of a mix of spectacular modern and old architecture. Check out the gorgeous Magdeburg Cathedral. Or visit the bright, liberal, and vibrant Green Cathedral. This city is also host to the Alter Markt, an old historical market square.  Or you could visit the Jahrtausendturm, one of the largest wooden towers in the world.
Don't these places sound like a great adventure? If so, why not start exploring today? Head on over to JoinMyTrip and become someone's TripMate!
3. Bavaria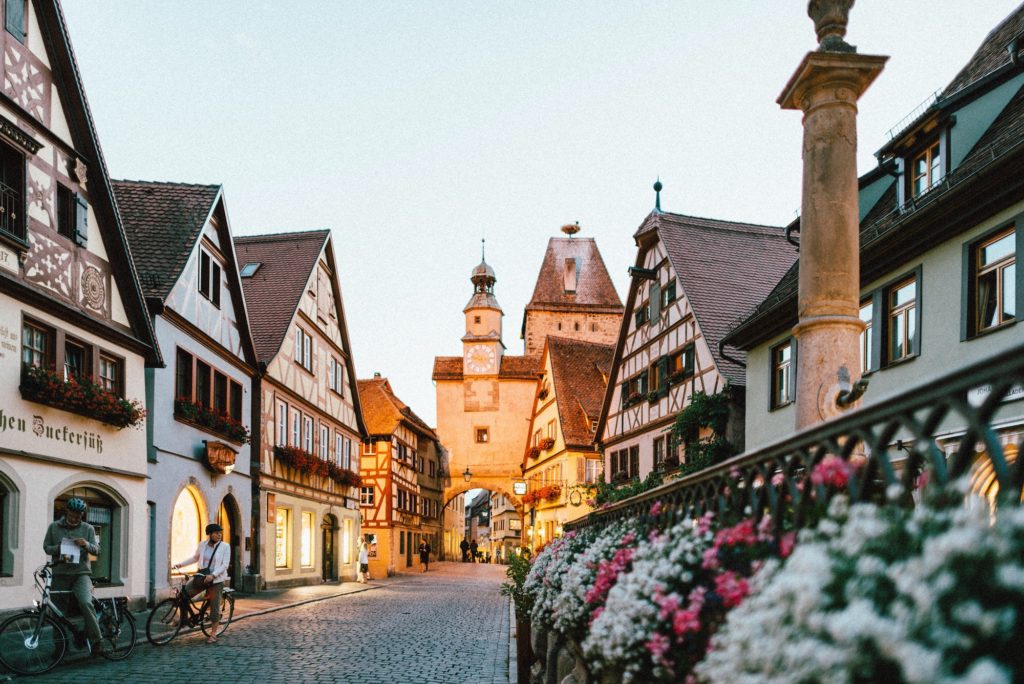 The largest region in Germany, Bavaria is located in the South and is the most popular state to visit. From stunning mountain ranges, spectacular architecture, and interesting historical importance. When traveling within Germany, Bavaria should definitely be on your list!
Rothenburg
In Northern Bavaria, you can find Rothenburg ob der Tauber, a beautiful town famous for its traditional medieval architecture. which is seen on lower Schmiedgasse and the Marktplatz. This city is host to an impressive 46 defensive towers and four kilometres of covered walls, all from the bygone age of when it was an imperial free city in the Holy Roman Empire.
Bamburg
If you're looking for a traditional German feel, then wander through the humble city of Bamberg, It has so much to offer. Such as the Bamberg Cathedral, Old Town City Hall, Atlas Rathaus, and Michaelsberg Abbey. If this isn't enough, Bamberg has been classified as a UNESCO World Heritage Site for the last 22 years.
Regensburg
When traveling in the South-West of Germany, you will come across this well-preserved medieval city, which is prominently shown in the gothic monument, St. Peter's Cathedral. The city is enriched with history and impressive monuments that you must see. Some of the most photogenic spots are; St. Emmeram's Basilica, Thurn and Taxis  Palace, Altes Rathaus, and Scot's Monastery.
4. Rhineland-Palatinate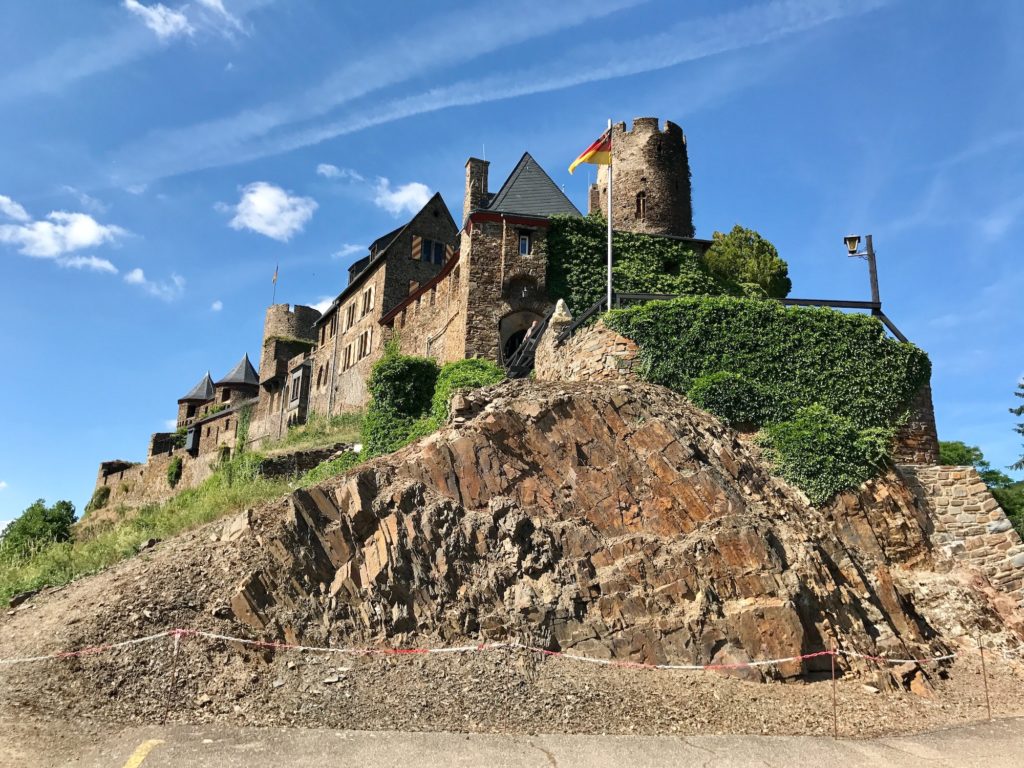 In the Southwest of Germany lies Rhineland – Palatinate. This wonderful state is rich in beauty with fairytale castles, vineyards, and picturesque towns. Offering something for everyone. It has it all. From hiking, cycling, wine-tasting, and admiring beautiful towns with mystical castles. It is a must-see region when traveling in Germany.
The Palatinate Forest
A low mountain range and biosphere reserve, the Palatinate Forest is perfect for hiking enthusiasts who come here to explore the spectacular landscapes. The Palatinate Forest also has no shortage of fairytale castles, offering more than 50 to choose from!
Deutsche Weinstraße
The famous German Wine Route is great for a road or cycling trip. The scenic route is full of charming villages and towns and of course, lots of delicious wine. This is a perfect opportunity to find a group to travel with so you can see this route for yourself and get a little merry!
Why not start planning your wine route trip today with JoinMyTrip?
5. Mecklenburg-Vorpommern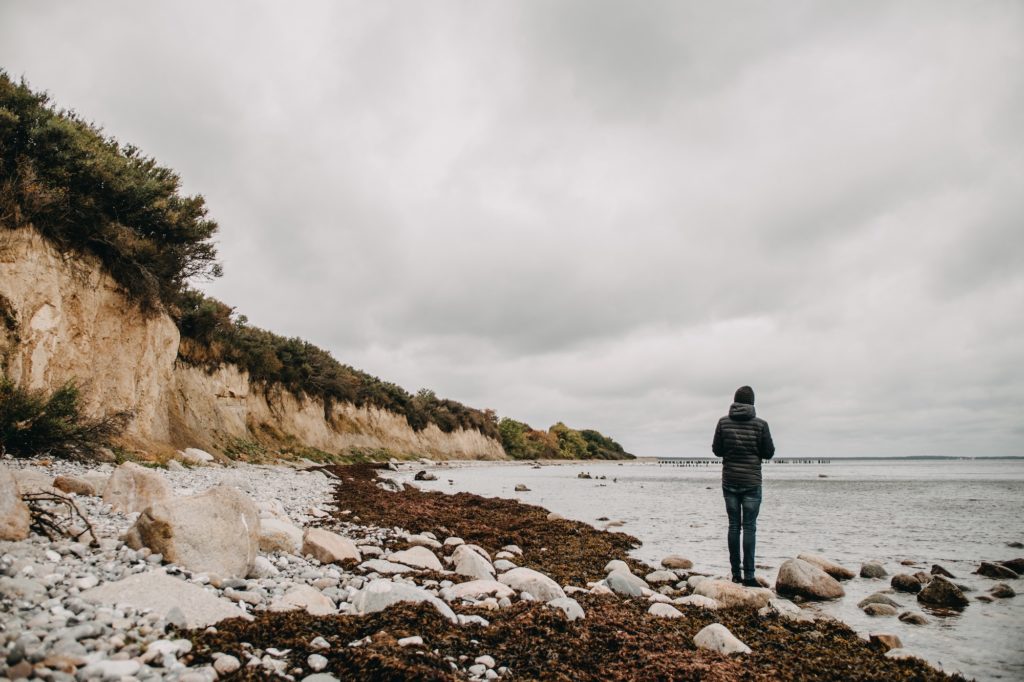 If you want a seaside vacation then Mecklenburg-Vorpommern might very well be your next German destination to travel to during Corona times. In the North of Germany lies a state filled with white sandy beaches, spectacular cliffs, and islands to explore. This vast, beautiful region is perfect to travel to right now during corona as it gives you that sense of exploring whilst being able to follow travel restrictions easily.
Schwerin Castle
Behind every prince and princess's dream is a 635-room fairytale castle sitting perfectly on an island in Schwerin's main lake, looking as if it was straight out of a Disney movie. Schwerin Castle must be one of Germany's most stunning castles and it surprisingly also serves as the Mecklenburg-Vorpommern state parliament.
Jasmund National Park
Located on the island of Rügen is Jasmund National Park. A nature reserve and UNESCO Natural Heritage site in which you can find gorgeous chalk cliffs and beech forests. It is a perfect place to relax and take in the sea breeze whilst traveling in Germany. Also located on the Island of Rügen is Cape Arkona, a few kilometres away from Jasmund National Park. If you're already visiting Jasmund National Park, you might as well walk the extra kilometres to Cape Arkona.
6. Baden-Württemburg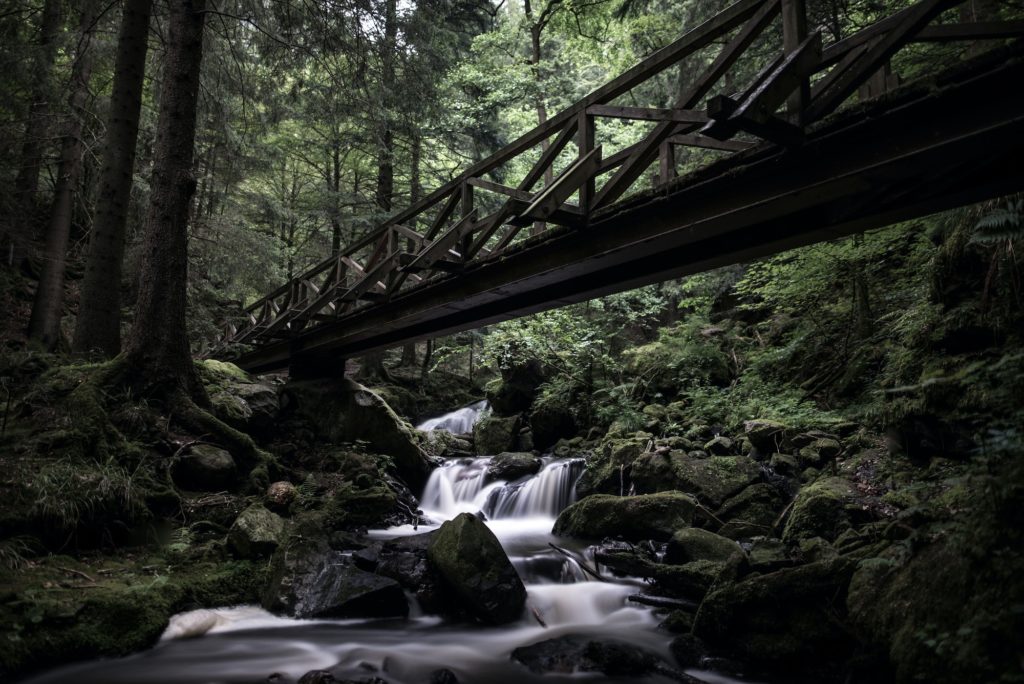 Located in Southwest Germany is the state of Baden-Württemberg. You may have heard of its famous Black Forest or Lake Constance. Well if you haven't then it's time for you to put this on your list when traveling in Germany. Not only is it known for its natural beauty, but Baden-Württemberg is also home to a beloved German treasure, Mercedes Benz. If you fancy traditional German architecture and stunning mountain views, then this region is perfect for you.
Heidelberg
A small university town full of youth and a bright, lively atmosphere. The town is also rich in history and it has been named one of the most beautiful towns in the country, making it the perfect stop when traveling through  Baden-Württemberg. If you visit make sure to see Heidelberg palace and the ruins overlooking the town from 80 meters above.
Black Forest
Within the Black Forest, the options are limitless. This vast mountain range and the national park is an easy place for you to keep your 1.5 meters distance. Making it a perfectly safe destination during Corona times. One of the prettiest spots to visit is Triberg Falls, which at a height of 163 meters, are some of Germany's highest waterfalls.
Lake Constance
The largest lake in Germany, with a length of 63 km, is known as Bodensee in German and Lake Constance in English. To explore this gorgeous area to the fullest extent we recommend hiking along the Lake Constance trail, where you can get a view of the entire lake from a distance and hike for days on end.
Hohenzollern Castle
Last, but certainly not least, is a magical castle that sits peacefully on top of Mount Hohenzollern to the South of the quaint village of Hechingen. This castle will take your breath away with its impressive architecture and surrounding views. And surprisingly enough, the castle that stands now is actually the third, and by far the most magnificent castle to be built on the site.
Now we have given you some true insight into what Germany has to offer. Hopefully, you have found some inspiration for your next trip when traveling in Germany during corona times! We understand that traveling is risky and tough during these times but we know travelers are eager to get out and explore, and as long as you adhere to travel restrictions and advisories it's completely possible to travel safely. Feel free to read about the current travel restrictions on our page. So what's stopping you? Go explore and see what this amazing country has to offer!
Have you been inspired to start traveling in Germany? If so, head over to JoinMyTrip and create your own trip as a TripLeader, or would you rather explore and join others, as a TripMate.
Or are you still in need of more inspiration? Then check out these blogs below