How to make the most of spring break if travel isn't possible
The good news is: the world is slowly opening up! Iceland has just opened its doors to vaccinated travelers and those with proof of having had COVID-19 already. Greece is also talking about welcoming travelers sometime in May with sufficient documentation. However, it just might be that this time around you're forced to look for an alternative way to spend your spring break vacation… again. But don't worry, we've compiled a list for you of how you can 'staycation' from home (or close to home!). Let's hit the road!
---
Go on a road trip
Luckily, in most places, getting outdoors isn't banned. Check the regulations of your country, pack the car… and off you go! Many people have realized during this pandemic that they never actually got to discovering their own country, as we've been so busy exploring other faraway lands. What we don't realize is that the place we live in is full of beauty also! What's more, a car is the safest way to travel during the pandemic. We've put together a list of the best road trips in North America, Europe and a unique guide for a road trip around the beautiful island of Sardinia!
---
Have country-themed evenings at home
Another alternative for getting those spring break vacation vibes is to set up country-themed evenings in your own home. Want to go to Italy? Cook some pasta, drink some wine, and get an Italy playlist going. Perhaps you can even spend the evening watching a movie that was filmed in Italy. Here are some suggestions to transport yourself to Italy through a TV screen:
A Room With a View
La Dolce Vita
Letters to Juliet
Under the Tuscan Sun
If you really want to get creative, you can even decorate your entire house Italy-style (or wherever your home vacation is taking you).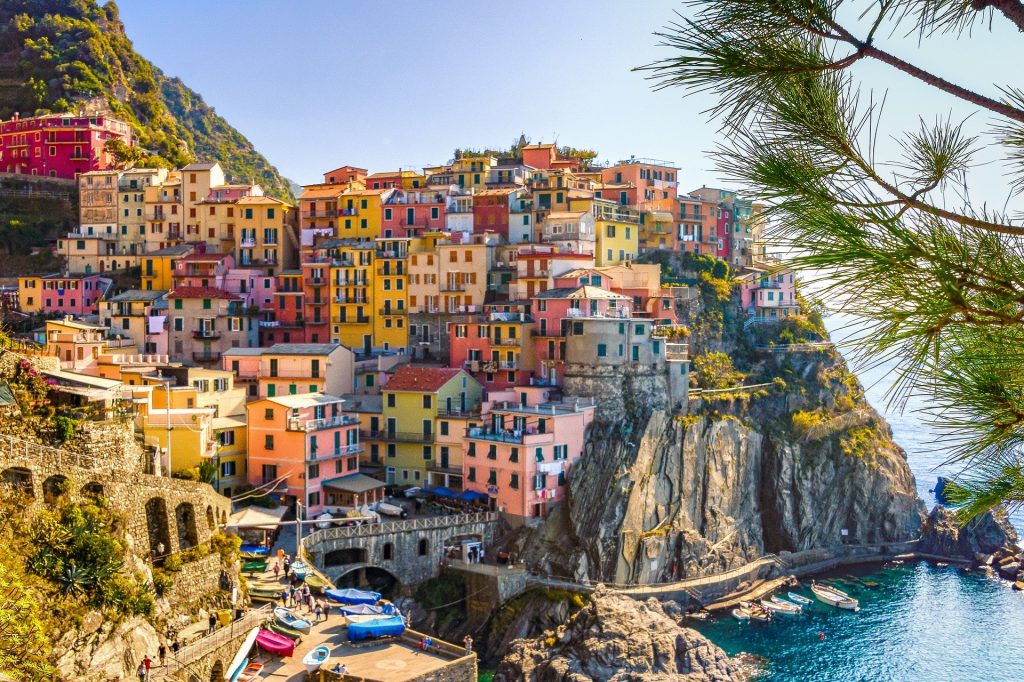 ---
Go on a staycation
Staycations have been all the hype this spring. Since we're spending so much time inside our own four walls, we need change. Take a couple close friends, family members or your partner and rent an Airbnb in your home city or somewhere near-by. Depending on the restrictions, you can also go for a hotel getaway. What a perfect way to feel like you're going on a trip even though you're close to home!
Have you ever taken the time to get to know your home city? You can also see if there are any free walking tours available and spend some time being a tourist on your own stomping grounds.
I travel not to go anywhere but to go. I travel for travel's sake. The great affair is to move.

Robert Louis Stevenson
---
Go camping or get outdoors
Spring is coming and so is camping weather. We can assure you that you probably won't be getting COVID-19 in the middle of the forest. Never gone camping before? No worries, we have the best Tips For Your First Camping Trip. Take along some like-minded friends and set out on an adventure!
If you don't want to necessarily go on a full-blown camping trip, you can also check out some cool trails near-by and just get outdoors for a while!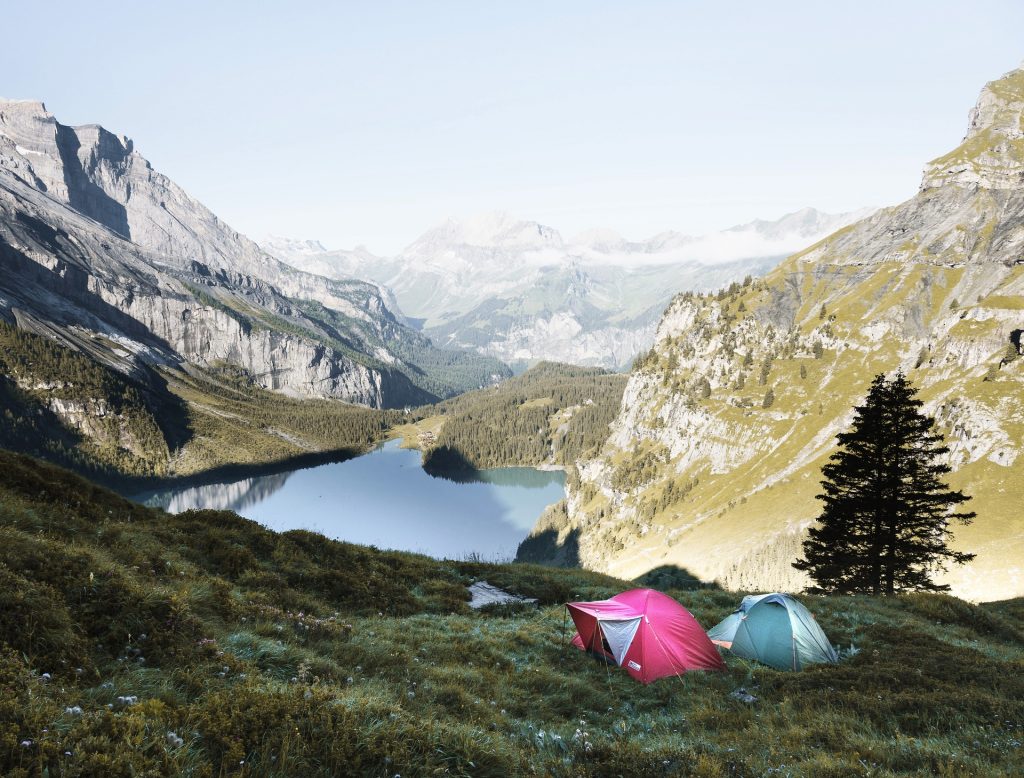 ---
Join a co-working trip
First we want you to enjoy spring break as what it's supposed to be… a break. However, one of the best ways to combine work and vacation is to join a co-working trip with JoinMyTrip. JoinMyTrip also offers insurance including COVID coverage with Allianz for Austrian and German travelers (and other travelers soon as well)! Enjoy beautiful places while spending your days working with a fun group of people. If your boss doesn't approve of the idea, we have some tips on how you can convince them to do so. 😉
---
Take a digital vacation
We spend, quite literally, all of our days in front of a screen. Take some time on your spring break for a digital detox. Instead, you can spend this time playing board games, going on a picnic or just otherwise getting outside, cooking, baking, cleaning… Going camping is another way to get you disconnected from the world for a while, and totally safe!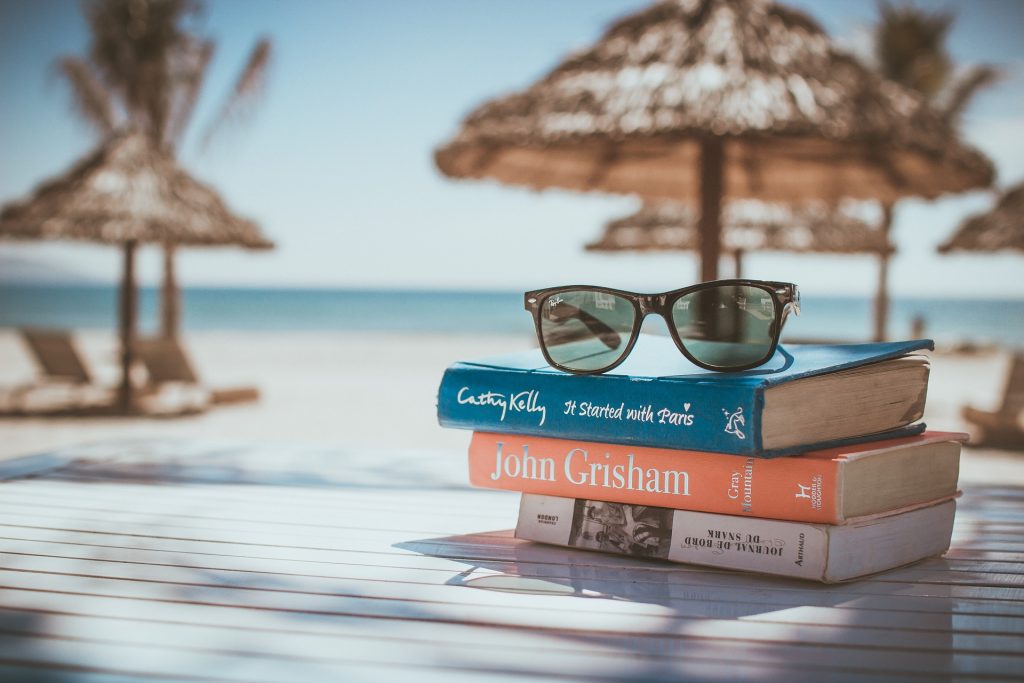 ---
Organize a relaxing retreat
You can also organize a spa retreat from the comfort of your own home. Get some candles, massage oil and face masks and just spend the evening relaxing and perhaps doing a guided meditation or yoga session. After all, that's what vacations are for: pressing the reset button.
---
Once the travel restrictions lift, we are ready to travel with you! However, if you can't travel right now, just pick one of our tips (or multiple) for celebrating your alternative spring break vacation option in 2021. Once you're ready to set sail, check out all the fun and unique trips at JoinMyTrip, either by joining a trip with like-minded travelers or leading a trip yourself! To find out what kind of traveler you are, you can take this quiz. 😉 Once you have the answer, get planning!
---
Ready to plan your first post-COVID trip? Our travel blogs will give you the inspiration you need: