Slide 1 of 1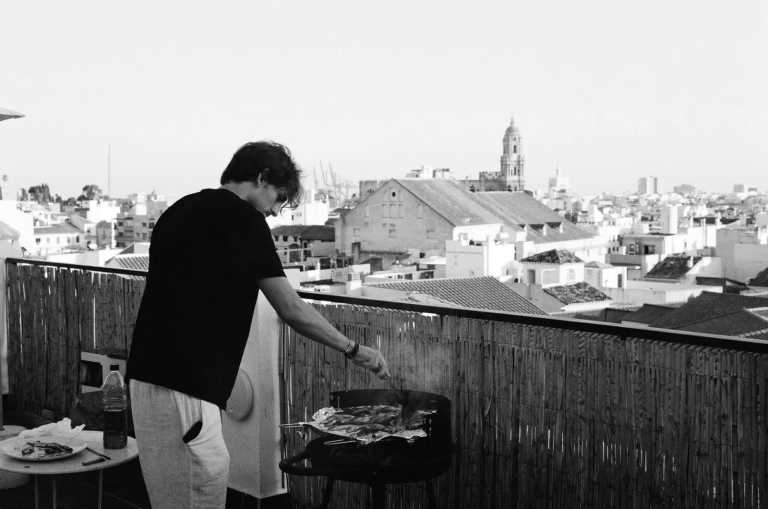 CoWorking in Malaga with a Local Guide🇪🇦🌴: (Last Spot) Cultural Immersion, Crystal Clear Water, Tapas, Music, Sunsets and much more!
Coworking trip
9 days
7 stops
1 - 2 Mates
Spain
What's special?
HIDDEN GEMS OF MALAGA
CULTURAL IMMERSION (Local Friends)
SUPER CENTRAL LOCATION
Hola Chicos 🖐🏻, I will summarize all my experiences living in Malaga, in just 9 days for you! I can promise, guys, that it will be an amazing experience! I know Malaga 🌅 better than any other place. ❤️ * We are already a group of 7 travelers/remote workers 🇺🇸🇫🇷🇮🇹🇬🇧🇩🇪 (All past TripMates). So we have the last spot available for a guy to make a gender balanced group (one of my goals with these experiences)* For the Discount Code of 20€ for the last booking - DM! ✌🏻 But first, I'm Nico, a sunny, cheerful, and flexible person. I lived in different countries, but I lost my heart to Spain, especially to the city of Malaga where I lived for over 1 year and planned 6 co-working trips. I can definitely say that I know it better than my hometown Naples so, with me here, you are in safe hands! 😄 We'll have 2 big flats in the same building with a great internet connection and a huge terrace at the wonderful 𝗖𝗼𝘀𝘁𝗮 𝗱𝗲𝗹 𝗦𝗼𝗹! Precisely in the old town of Malaga in the heart of Andalucia, world-famous for its 800km of coastline: countless spectacular beaches with white sands and crystalline turquoise waters. 🏖 Whether you want a nudist hangout, high-adrenalin water-sports, or a chiringuito with top-class fresh seafood, you have hundreds to choose from. As we flirt with the end of September, Malaga continues to dance to the rhythm of the high season. Bathed in endless sunshine and brimming with contagious energy, the city pulses with life, promising an adventure that's just too irresistible to miss! We will enjoy these 9 days to the fullest, we will visit some of the most wonderful cities in all of Andalusia, we'll be in Malaga - Nerja (el balcon de europa)- Granada, and much more! I'll introduce you to local friends, and we'll have a lot of fun all together eating tapas and drinking cervezas with our feet in the sand. We will have an unforgettable BBQ next to the sea, in one of the hidden gems of Malaga🇪🇦, to then go up to the 𝐡𝐢𝐠𝐡𝐞𝐬𝐭 𝐩𝐨𝐢𝐧𝐭 of my beloved city and from there, with our gaze towards the infinite landscape, we will unleash ourselves in a 𝐝𝐚𝐧𝐜𝐞 that will have no end. We'll enjoy this experience with a group of ambitious remote workers like yourself - adventuring, collaborating, inspiring, developing, and motivating each other. You'll be part of an environment where you wake up with that feeling of extreme motivation and excitement for life and work. So you'll be more productive during the day thanks to the perfect balance of work and leisure. Last but not least, you will have an 𝐈𝐭𝐚𝐥𝐢𝐚𝐧 "amateur" 𝐜𝐡𝐞𝐟 available 24/7 who can teach you the secrets of 𝐍𝐞𝐚𝐩𝐨𝐥𝐢𝐭𝐚𝐧 𝐜𝐮𝐢𝐬𝐢𝐧𝐞 - me! Get ready for the BBQ! 😉 📍 The house is located in: only a few steps away from the vibrant Plaza de la Merced, the bustling shops of Calle Larios, and the serene Malagueta Beach, among others. (WE HAVE EVERYTHING AT A FEW STEPS DISTANCE.) So if you really want to have an Andalusian experience, this is the best trip to make it!✌🏻 The trip costs 💸 include amazing accommodation with great WI-FI in all the house. Shared bedrooms with double beds, with the possibility of having a private bedroom (With a slight price increase). We have 2 big apartments in the middle of the city center of Malaga with balconies and a big shared terrace to have all the space we need for working, relaxing, and enjoying sunset with a magic view of all the city of Malaga! 📲
We are looking for 5 to 7 people, who are comfortable sharing living spaces and are eager to embark on this exciting new experience. We are looking for like-minded, flexible, and sunny people to enjoy this trip as much as possible together. The goal is not just to enjoy but to build a community of like-minded, adaptable, and cheerful individuals, eager to leverage this opportunity to network, collaborate, and possibly spearhead future projects and ideas. 💬
This trip is an opportunity to create life-changing experiences, engage in inspiring conversations, and build lasting friendships. I can assure you, you'll be captivated by the magic of these locales and the lifelong memories you'll create. 🌴🌅❤️ Excited? Well, the next step is simple! 📩 To join us on this experience, drop me a message, providing a little bit about yourself and why you're interested in being part of this journey to then schedule a quick video call. 🙋🏼‍♂️ Saludos, Nico
What's included?
Accommodation in the City Center
Local Guide
Food Experience
Group Match
Cultural Immersion
Group Workshops
2 Community Dinners Included
A LOT OF FUN and CONNECTIONS!
This ship has sailed!
Unfortunately this trip has commenced or been completed already. But don't worry! We have a lot more similar trips that you could check out.
Your Booking includes free protection from Trip cancellations.
Learn More
Trip Itinerary
Málaga
Day 1-9
Our 2 flats are located in the city center of Malaga ( Best Location) less than 15 minutes walking to the sea. In our flats there are all the comforts that we can ask, great internet connection and 2 different big shared terraces where we can easily work during the day while for the evening we can make big BBQ ✌🏻 . We will eat tapas or fish and any type of good food cooked in the right Italian way! ❤️ 👨🏼‍🍳 😉
Nerja
Day 9
A magical place that can be reached in less than 30 minutes by car from our home. An enchanting place that we will visit starting from the famous and suggestive Balcon de Europa, with a breathtaking panoramic view, then passing through the magnificent old town and end with a tapas bar (Cana 🍺 + Tapa🍴= 2€) 😍
Granada
Day 9
Once we are here we will visit another wonder of Andalusia, Granada an hour and a half by car from our villa. It is famous for the great examples of medieval architecture dating back to the period of Arab domination, of which the Alhambra is the best known. I can promise you that you'll be enchanted by the history and alleys of this magnificent city 📸
El Chorro
Day 9
By car or by bus we can get to El Chorro, an amazing paradise with super clear water surrounded only by nature. - A gigantic natural pool! A small village located in Malaga, in the south of Spain, near the town of Álora.
Caminito del Rey
Day 9
By car or by bus we can get to El Chorro, an amazing paradise with super clear water surrounded only by nature. Then Caminito del Rey - Walking on a wooden walkway leaning against vertical rocks inside a canyon and located at a height of 100 meters from the Guadalhorce river: this is the wonderful and adrenaline-filled experience that awaits tourists who venture along the Caminito del Rey, one of the most spectacular walking routes in the world. The incredible landscapes that can be admired from the Caminito have made it one of the most visited attractions in Andalusia.
El Palo
Day 9
El Palo, Malaga's hidden gem, is a former fishing village radiating undeniable charm. We'll savor fresh, affordable seafood at a traditional restaurant, right by the sea, immersing ourselves in the vibrant, authentic Andalusian ambiance.
Málaga
Day 9
Here in Malaga, I completely lost my heart. We'll walk a little into the city, we can stop, eating some really good tapas and drinking some cañas 🍻. Lately, we will go up to the highest point of Malaga and from there, with our gaze towards the infinite landscape, we will unleash ourselves in a dance that will have no end! 🌅❤️(I already have the chills just thinking about it) P.S. I know better Malaga than my hometown
Trip Summary
Accommodation
Other & Apartments
9 days trip
Málaga, Nerja & 5 more
Hey Nico, thank you for your reply. (I couldn't directly reply again to your answer so i hope this m...
Read More
Hello Carina, ok so I guess the best way is if you can send me a message on IG nico_estinto - Thats' just for a video call but then the rest will have to happen here on Join My Trip to guarantee the b...
Read More
Hey Nico! Would it make sense to join even though i don't work remotely? I want to visit the south ...
Read More
Hello Carina, thanks for reaching out to me - So usually I would accept just people who are working remotely as soon as this is the main focus of this concept of trips. However this experience lasts j...
Read More
What's excluded?
flights
drinks
food
Why JoinMyTrip?
Trusted platform used by 150K+ TripMates
Have A Question?
Live Chat with our experts 24x7
Unique Trips hosted by Experienced Travellers
Secure Payments to ensure your money is always safe