Slide 1 of 1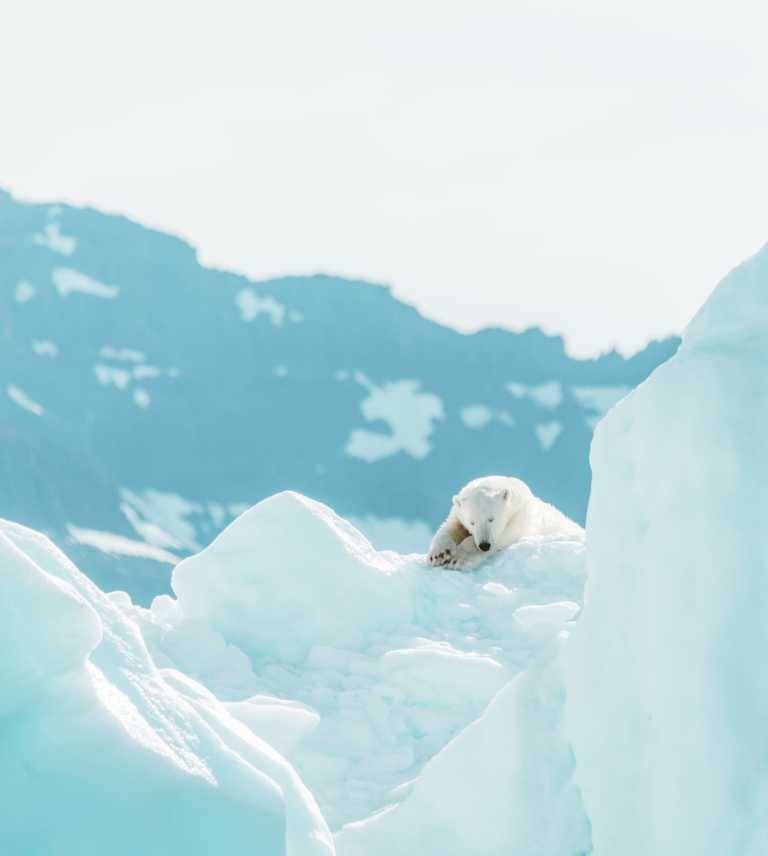 This trip is confirmed to go.
Spitzbergen - Arctic Expedition ❄️ Dog Sledding, Glaciers and More!
Guided trip
8 days
8 stops
2 - 6 Mates
Northern Europe
If you're seeking an extraordinary holiday experience, you should join my trip! From breathtaking landscapes and unique wildlife encounters to captivating cultural and scientific insights, a visit to Spitsbergen promises an unforgettable adventure in one of the world's most remote and fascinating regions. I already included lots of activities for us and they don't require any previous experience, however, you need to be fit to join the trip. Please also keep in mind, that you will need suitable, warm clothes! I will provide you with a packing list before the trip. I'm Kathi, 27 years old and born in Austria. I already organized many JoinMyTrip group trips and it was always a lot of fun! Traveling is my passion and I truly enjoy planning trips. You can find all my trips when you click on my profile. Or read more about me here: https://www.joinmytrip.com/en/t/tripleader/kathichristalon With polar bears roaming around, you cannot leave the town of Longyearbyen alone, so we will always have a guide with us, to be safe. Due to that, and activities and accommodation being quite expensive, comes a high cost - but that's totally worth it, in my opinion! You can encounter polar bears anywhere in Svalbard all year round, however, it's never guaranteed to see them, like with any other wildlife - we definitely need some luck :) The price includes: - Accommodation (Guesthouse, shared rooms) - Dog Sledding Tour (Half-day) - Guided visit of Gruve 3 (coal mine) - Svalbard Museum entrance fee - Longyearbyen City Tour - Wilderness experience or viewpoint hike - One additional tour, depending on availability and weather (For example Pyramiden) - Sauna experience in Tromsø - Trip planning and packing list - Travel Insurance for Austrian and German residents Not included: Personal expenses, flights, food etc. If at least 5 TripMates join, the price will also include: - Exclusive 3-course dinner in Longyearbyen See you! :)
Your Booking includes free protection from Trip cancellations.
Learn More
Trip Itinerary
Longyearbyen
Day 1-2
We will meet in Longyearbyen, Spitzbergen where we will live for the rest of our trip in a cozy guesthouse. We will settle in and plan our upcoming days together. Due to the weather, the order of activities might change, but we will try to do all of them. Don't forget to pack your warmest clothes! I will provide you will a packing list before the trip.
Gruve 3
Day 2-3
We will also do a tour to a coal mine! During this tour, we will experience the life of a miner and explore equipment and machinery from Gruve 3's days of production. Afterwards, or before the tour, we can walk around Longyearbyen, take pictures and visit the world's northernmost church. We should also visit some of the shops, as Svalbard is a duty-free zone and lower tax-free prices apply. It's possible to find great prices on outdoor clothing and equipment.
Trollsteinen
Day 3-4
Today we will hike up Trollsteinen! It's a chance to challenge yourself physically, bask in the serenity of the wilderness, and witness some of the most breathtaking scenery on the planet. So, let's put on our hiking boots, pack a camera, and embark on an adventure to Trollsteinen that will leave us with unforgettable memories.
Pyramiden
Day 4-5
Today we will do a day trip to the fascinating town of Pyramiden! During the 80s there lived over 1000 people in the mining town of Pyramiden, a town founded by Sweden in 1910 and later sold to the Soviet Union in 1927. To get to this place, we will book a guided boat tour, as it's the only possible safe way.
Svalbard
Day 5-6
Dogsledding has been a traditional mode of transportation in the Arctic for centuries. By taking part in this activity, you'll be following in the footsteps of early explorers and indigenous cultures who relied on sled dogs to navigate these harsh environments. It's a chance to connect with the rich history and heritage of the region. It will leave you with a sense of adventure and excitement that few other activities can match.
Tromsø
Day 6-7
Today, we will take a flight to Tromsø, known as the "Gateway to the Arctic". There is no big activity planned for today, as the last days have been demanding, but we can have a dinner and drinks together in the evening.
Tromsø
Day 7-8
We have a full day to explore the city on our own. We will stroll along Storgata, the main pedestrian street, lined with shops, cafes, and restaurants, and also see the iconic Arctic Cathedral! In the evening we will go to the sauna! The sauna is located on a wooden structure floating on the harbor with a beautiful view. You can even take a dip in the sea!
Tromsø
Day 8
Time to say goodbye! Depending on everyone's departure time, we can have breakfast or lunch together. For sure, we will not miss out on trying some traditional cuisine on our trip! Today will take our flight back home, and hopefully, we will see each other again on another trip :)!
Trip Summary
Accommodation
Apartments & Bed & Breakfast
8 days trip
Longyearbyen, Gruve 3 & 6 more
Transportation
Trekking, Car, Plane
hii:) you speak german right? i have two trips saved by you in may and would really like to be there...

Read More
Why JoinMyTrip?
Trusted platform used by 150K+ TripMates
Have A Question?
Live Chat with our experts 24x7
Unique Trips hosted by Experienced Travellers
Secure Payments to ensure your money is always safe
Looking for more trips?
Here's some similar trips that you might be interested in.