Slide 1 of 1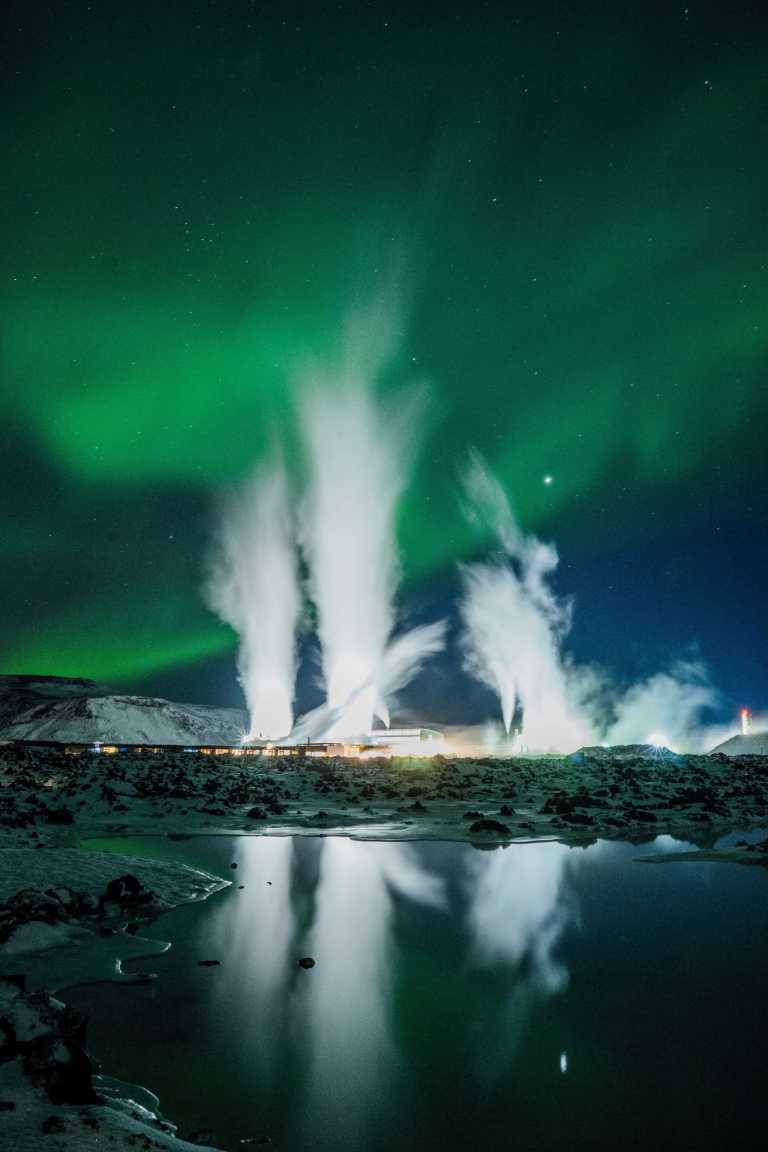 Iceland's Ice and Fire: Chasing Northern Lights and Winter Adventures
7 Days30 Days!
Extra Cancellation Days
only for the first TripMate
Guided trip
7 days
7 stops
3 - 7 Mates
Iceland
What's special?
Expertly crafted aurora hunting
Learn to fly Drones
Explore Iceland's hidden gems
Let's gather for a once-in-a-lifetime winter expedition in Iceland! This exclusive trip is your ticket to an unforgettable Arctic adventure, where you'll uncover the best of Iceland's winter wonders. we will journey through enchanting cities, chase the mesmerizing Northern Lights, unwind in soothing hot springs, and unlock the secrets of Iceland's glaciers. This carefully crafted itinerary is your gateway to a world of ice and fire! Iceland, famed for its surreal landscapes, showcases stunning natural phenomena and captivating cities, including Skogafoss, Vik, Thingvellir, and more. Join a group of like-minded adventurers as we explore these incredible destinations, each offering its unique charm. This trip offers a unique blend of adventure, leisure, and scientific exploration, creating an enriching and unforgettable experience for all. Anyone can join! Lets summary what is Included in the price: 🚗 Car rental 🌟 Travel insurance for German & Austrian residents 🏡 Accommodation for the duration of the trip 🌄 Guided Hiking and 4x4 offroad rides 🌌 Aurora Hunting and Astronomy sessions 🎒 Packing Pro guide for Arctic Essentials 🔥 Entrance fees for Blue Lagoon and Secret Lagoon 🏞️ National Park Exploration 🚁 Learn the art of aerial photography and drone footage recording
✌️ About me: Hey there, Explorers! I'm Kiarash, your guide for this epic Arctic exploration in Iceland. With over 6 years of professional experience in outdoor adventures and a deep passion for Nordic destinations, I'm excited to discover Iceland on this winter journey with you. My love for the Arctic region was ignited by the mesmerizing Aurora polar lights and the untouched beauty of Norway's winter landscapes. I've been hooked ever since, returning year after year to explore new Nordic destinations. As an adventure enthusiast, snowboarder, and sailor I've carefully planned this adventure to ensure it's the ultimate package for all sensation seekers like me. We'll foster a close-knit group atmosphere, forging new friendships and creating memories that will last forever.
🛏️ Accommodation: Our accommodations have been carefully selected to provide us with the best of Iceland's natural beauty and comfort. You'll experience a variety of settings, including cozy Nordic cabins and Airbnb-style housing in locations surrounded by breathtaking nature. All options are well-equipped private apartments or cozy cabins, offering the flexibility to relax, cook our meals, and unwind in our own space. Benefit from personalized recommendations and local insights from friendly hosts, ensuring an immersive and unique experience. The rooms are mostly shared for 2 and just a few, for 3 but the accommodations are all spacious enough for guarantee comfort. If you prefer a private room, feel free to contact me and we will find a solution. ⚠️ Important Notice: Please note that the availability and order of activities during this trip are subject to change based on the prevailing Nordic weather conditions. However, rest assured that everything is carefully planned based on expert experience and technical analysis of moon phases and other factors for the best time for aurora hunting. I always prioritize safety and aim to provide you with the most memorable Arctic adventure possible. If you have any special wishes or questions, feel free to write me. 😉
What's included?
Car rental fees
Accommodation (Shared rooms)
Travel insurance for DE&AT residents
Aurora Hunting and Astronomy sessions
Expertly Crafted Itinerary
Off road 4x4 adventures and road trips
Tickets to Secret Lagoon & Blue Lagoon
A Tour to the well known Golden Circle
Expert Packing Guide for Nordic Winters
Your Booking includes free protection from Trip cancellations.
Learn More
Meet Your TripLeader
Phone Verified
Identity Verified
22 Countries
3 Trips Completed
🌏 A Travel Addict, Exploring the planet Earth!
based on 8 reviews
Show All Reviews
You can chat with Kiarash once you reserve your spot.
Trip Itinerary
Keflavík International Airport
Day 1-2
Day 1: Arrival in Reykjanesbær Upon your arrival at Keflavik Airport, I'll be there to extend a warm welcome and introduce myself to each of you. From there, we'll head to our comfortable accommodations, where we can settle in and get some rest. Once we've made ourselves at home, we'll go through the itinerary, up on essential groceries and snacks that will keep us fueled and satisfied throughout our adventure. The timing of our first meal together, be it lunch or dinner, will depend on everyone's arrival. As we gather around the table, we'll kick off our journey with some engaging icebreaker games. These activities are designed to help us get to know each other better, setting the stage for the unforgettable experiences that lie ahead.
Reykjanesviti
Day 2-3
Day 2: Exploring Reykjanesbmr and Surroundings Our morning begins with a filling breakfast, and then we will prepare discover Reykjanesbær and its surrounding attractions. We'll visit the Bridge Between Continents, where you can straddle the Mid-Atlantic Ridge, bridging the gap between the North American and Eurasian tectonic plates. It's a unique and memorable photo opportunity. In the afternoon, we'll explore the Gunnuhver geothermal area, where you can witness powerful steam vents and bubbling mud pots. Our final stop for the day will be at Reykjanesviti, the oldest lighthouse in Iceland, offering panoramic views of the rugged coastline. Afterwards, we will have some relaxation time at the famous Blue Lagoon!
Thingvellir National Park
Day 3-4
Day 3: Thingvellir National Park and Beyond Our day begins with breakfast, followed by a journey to Thingvellir National Park, a UNESCO World Heritage site and a place of great historical and geological significance. Here, we'll explore the Silfra Fissure, a unique underwater ravine between the tectonic plates. Next, we'll visit Oxararfoss waterfall, a hidden gem within the park. Afterward, we'll venture to Fridheimar Greenhouse, where we'll enjoy lunch in a working tomato farm, surrounded by rows of tomato vines. In the afternoon, we'll continue our adventure with a visit to the Secret Lagoon, a natural hot spring, perfect for relaxation. As the day draws to a close, we'll head back to our accommodations for a delightful dinner.
Geysir
Day 4-5
Day 4: Gullfoss Waterfall and Geysir Geothermal Area We'll start the day with a delicious breakfast before setting out for the majestic Gullfoss waterfall, where you can witness the sheer power of Iceland's natural beauty. Our journey continues to the Geysir geothermal area, where you can experience the awe-inspiring eruptions of the geysers. Afterward, we'll explore the Kerid crater, a volcanic crater lake known for its striking colors and unique geological features. In the late afternoon, we'll visit Skalholt Cathedral, an iconic religious site in Iceland. Finally, we'll return to our accommodations to prepare and enjoy a delightful dinner together.
Reynisfjara Beach
Day 5-6
Day 5: South Coast Exploration Today, we'll set our sights on the captivating beauty of Iceland's south coast. We'll begin by visiting Seljalandsfoss, a waterfall you can walk behind, offering a unique perspective. Next, we'll explore the hidden gem, Gljufrabui waterfall, nestled in a mossy canyon. Our journey will lead us to the fascinating Eyjafjallajokull Visitor Center, where you can learn about the infamous 2010 volcanic eruption. As we continue along the coast, we'll visit the picturesque Skogafoss waterfall and then to the famous Solheimasandur Plane Wreck that crashed 50 years ago!!. We'll cap off our day with a visit to Reynisfjara Beach, famous for its black sand and towering basalt columns. You'll have ample opportunities for stunning photos and exploration.
Vik
Day 6-7
Day 6: Vik and Surroundings Our morning begins with a delicious breakfast before we venture to the charming village of Vik. Here, we'll visit Reyniskirkja Church and enjoy panoramic views from the Dyrholaey lighthouse viewpoint. We'll explore the fascinating Halsanefshellir cave and the Reynisdranger Cliffs, all while taking in the beauty of the southern coast. Afterward, we'll take a break to enjoy lunch, and later in the day, we can decide whether to dine at a local restaurant. In the evening, we'll return to our accommodations for a sumptuous dinner and reflections on the highlights of our journey so far.
Reykjavík
Day 7
Day 7: Farewell and Departure After a final breakfast together, we'll check out from our accommodations. Depending on your flight schedule, there may be some free time for last-minute souvenir shopping or additional exploration of Reykjavik. I'll provide transportation to Keflavik Airport, ensuring a seamless and convenient departure. As we bid farewell, you'll take with you cherished memories of an incredible Icelandic adventure and the bonds formed during our journey.
Trip Summary
Accommodation
Hostel & Apartments & Bed & Breakfast & Other
7 days trip
Keflavík International Airport, Reykjanesviti & 5 more
What's excluded?
Personal expenses and purchases
Pre or post-trip accommodation
Flight Tickets
Any additional insurance coverage
Optional activities eg. Ice cave tours
Why JoinMyTrip?
Trusted platform used by 150K+ TripMates
Have A Question?
Live Chat with our experts 24x7
Unique Trips hosted by Experienced Travellers
Secure Payments to ensure your money is always safe