Slide 1 of 1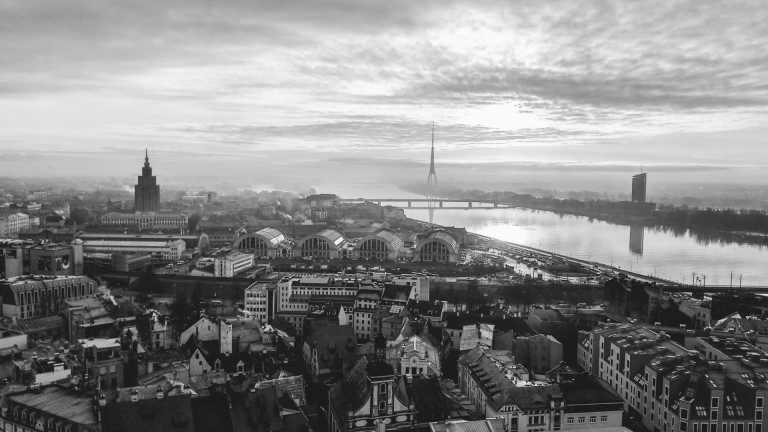 Discover the Baltic States - Tallinn, Riga, Vilnius and much more!
Guided trip
9 days
9 stops
3 - 5 Mates
Northern Europe
Discover the three capitals, learn about the history of the Baltic States and enjoy the fantastic nature, yes it's great! The trip will be a mix of sightseeing, explore the capitals of the Baltic States and discover the beautiful nature. Also, we will go to some culture places like an open air museum, where we can get some more information of the history of the area. We will have the chance to spend some time at the beach if the weather will be okay. If there would be a lot of rain we'll think about some indoor activities like go shooting, visit a museum, go to some restaurants and so on ... What's included in the price? - Accommodation (hostel) - all transfers - all tours with guide It's possible to get an upgrade if you prefer to stay in a hotel. You can decide if you prefer a cheap trip with using a hostel, or if you like to spend more money and stay in a hotel. Let me know what you prefer when you are interested in joining the trip. If you have any questions, just ask me! Man kann mich gerne auch auf Deutsch anschreiben, falls es Fragen oder Anregungen gibt :-)
This ship has sailed!
Unfortunately this trip has commenced or been completed already. But don't worry! We have a lot more similar trips that you could check out.
Your Booking includes free protection from Trip cancellations.
Learn More
Meet Your TripLeader
Phone Verified
Identity Verified
21 Countries
6 Trips Completed
based on 2 reviews
Great organizer! Very respectful and dependable. He was able to make several last-minute accommodations during the trip to maximize our time. Would absolutely travel with him again.
Show All Reviews
You can chat with Sascha once you reserve your spot.
Trip Itinerary
Tallinn
Day 1-2
- Arriving - Guided tour in the city, enjoy the seaside (beach) - Have dinner together Tallinn is the capital, the most populous and the primate city of Estonia. Located in the northern part of the country, on the shore of the Gulf of Finland of the Baltic Sea, it had a population of 437,619 as of 2020. Tallinn is situated on the southern coast of the Gulf of Finland, in north-western Estonia. It has a humid continental climate (Köppen climate classification Dfb) with mild, rainy summers and cold, snowy winters. Winters are cold but mild for its latitude, owing to its coastal location. The average temperature in February, the coldest month, is −3.6 °C (25.5 °F). Tallinn is home to more than 60 museums and galleries. Most of them are located in Kesklinn, the central district of the city, and cover Tallinn's rich history.
Loksa tee
Day 2-3
Go hiking at the Viru Bog, one of the most accessible bogs in Estonia, passes through the forest and bog landscapes characteristic of Lahemaa National Park. The study trail introduces the bog's flora, former sand dunes, eskers, and heath forest. There is a boardwalk with an observation tower in the middle of it.
Riga
Day 3-4
Arrive in Riga, guided tour in Riga, learn about the history of the City and County and later go to the Latvian Ethnographic Open-air Museum. In the evening, there will be an option for having dinner together. Riga is the capital of Latvia and is home to 614,618 inhabitants (2021), which is a third of Latvia's population. Being significantly larger than other cities of Latvia, Riga is the country's primate city. It is also the largest city in the three Baltic States and is home to one tenth of the three Baltic States' combined population. The river Daugava has been a trade route since antiquity, part of the Vikings' Dvina-Dnieper navigation route to Byzantium. A sheltered natural harbor 15 km (9.3 mi) upriver from the mouth of the Daugava — the site of today's Riga — has been recorded, as Duna Urbs, as early as the 2nd century. It was settled by the Livs, an ancient Finnic tribe. Riga began to develop as a center of Viking trade during the early Middle Ages. In 1282, Riga became a member of the Hanseatic League. Riga has one of the largest collections of Art Nouveau buildings in the world, with at least 800 buildings.
Nationalpark Ķemeri
Day 4
Heute schauen wir uns noch etwas Riga, bevor es spät in den Kemeri Nationalpark geht. Dort verbringen wir einen wunderwünschen Tag in der einzigartigen Natur Lettlands. Der Nationalpark Ķemeri (lett.: Ķemeru nacionālais parks) ist einer von vier Nationalparks in Lettland. Er befindet sich an der Küste des Golfs von Riga, westlich der Stadt Jūrmala. In dem Gebiet befinden sich ausgedehnte Feuchtgebiete, Lagunen-Seen und Sümpfe. Es gibt einige schwefelhaltige Mineralquellen, die auch medizinisch genutzt werden. Der Großteil der Fläche ist bewaldet. An der Küste finden sich charakteristische Kiefernbestände auf sandigem Boden. Am Schlock-See finden sich seltene Baumarten. Es gibt einige kleinere, langsam fließende Flüsse im Gebiet. Der Lauf der Slocene liegt fast vollständig im geschützten Gebiet. An den Ufern finden sich mehrere geschützte Tierarten, wie die gefleckte Fluss-Schnecke (upes raibgliemezis), Süßwassermuscheln, Fischreiher, Schwarzstörche, Wasserfledermäuse und Otter. Beim Fluss Vēršupīte finden sich Schwefelquellen und feuchte Laubwälder.
Gauja
Day 4-5
The Gauja National Park is the largest and oldest of the national parks in Latvia, characterized by great biological diversity, variety of landforms, natural springs, sandstone outcrops, picturesque views and unique natural, cultural and historical monuments. We will go hiking and visit the castle.
Jūrmala
Day 5-6
Visit Jurmala, hiking at the beach, explore the city, take time at the beach In the evening we will go to Klaipedea. Jūrmala is a city in Latvia, about 25 kilometers (16 miles) west of Riga. Jūrmala is a resort town stretching 32 km (20 miles) and sandwiched between the Gulf of Riga and the Lielupe River. It has a 33 km (21 miles) stretch of white-sand beach, and a population of 49,325 in 2019, making it the fifth-largest city in Latvia. While Latvia was part of the Soviet Union, Jūrmala was a favorite holiday-resort and tourist destination for high-level Communist Party officials, particularly Leonid Brezhnev and Nikita Khrushchev. Although many amenities such as beach-houses and concrete hotels remain, some have fallen into disrepair. Jūrmala's beach is 33 km (21 mi) long, covered with white quartz sand. The shallow coastal waters are suitable and safe for children. The beach is equipped with playgrounds, small benches, football fields and volleyball courts, as well as descents for prams and wheelchairs. In spring and autumn, amber pieces can be found on the beach. Each region's beach has its own character. In Majori and Bulduri, where the Blue Flag flies, it is possible to rent water bicycles or relax in the beach café. In Dubulti and Dzintari competitions in beach football and volleyball take place, but on Pumpuri beach there is kite surfing and windsurfing.
Vilnius
Day 6-7
Go to Vilnius, guided tour in the city, climb the highest mountain there and see the three crosses! Vilnius is the capital and largest city of Lithuania. Vilnius is in southeastern Lithuania and is the second-largest city in the Baltic States. It is the seat of Lithuania's national government and the Vilnius District Municipality. Historian Romas Batūra identifies the city with Voruta, one of the castles of Mindaugas, who was King of Lithuania after coronation in 1253. During the reign of Grand Dukes Butvydas and Vytenis, a city started emerging from a trading settlement and the first Franciscan Catholic Church was built. Almost half of Vilnius is covered by green areas, such as parks, public gardens, natural reserves. Additionally, Vilnius is host to numerous lakes, where residents and visitors swim and have barbecues in the summer. Thirty lakes and 16 rivers cover 2.1% of Vilnius's area, with some of them having sand beaches. Vingis Park, the city's largest, hosted several major rallies during Lithuania's drive towards independence in the 1980s. Sections of the annual Vilnius Marathon pass along the public walkways on the banks of the Neris River. The green area next to the White Bridge is another popular area to enjoy good weather, and has become a venue for some music and large screen events.
Trakai
Day 7-8
Visit a castle and go hiking! Enjoy an amazing y tour of Trakai - Located just 17 miles (28 kilometers) from Vilnius, the former capital of the Grand Duchy of Lithuania is situated in a picturesque lakeside area, making it one of the most popular tourist attractions of the country. Castle, set on its own island in Lake Galvė. Constructed in the 14th century
Vilnius
Day 8-9
Nach einem Frühstück schauen wir heute, am letzten Tag, noch ein paar besonders schöne Sehenswürdigkeiten in Vilnius an. Neben einer Stadtführung besuchen wir den Berg der drei Kreuze und erhalten einen Einblick in die Straßenkunst der Stadt. Wenn noch genug Zeit ist, machen wir einen Ausflug zum Open-Air Museum of the Centre of Europe.
Trip Summary
Accommodation
Apartments & Hostel & Other
9 days trip
Tallinn, Loksa tee & 7 more
Transportation
Train, Trekking
Have A Question?
Ask the TripLeader questions about the Trip by clicking on the button below. Your question and the response will be visible on this page once it's answered.
Why JoinMyTrip?
Trusted platform used by 150K+ TripMates
Have A Question?
Live Chat with our experts 24x7
Unique Trips hosted by Experienced Travellers
Secure Payments to ensure your money is always safe