Slide 1 of 1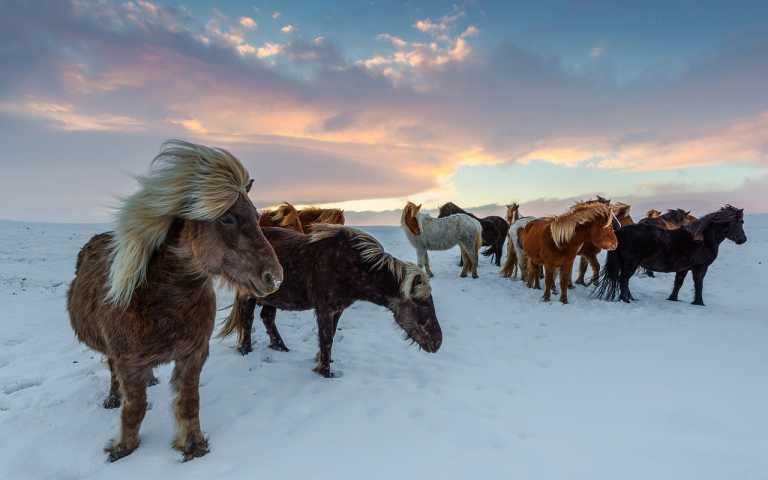 Discover ICELAND on an epic WINTER road trip adventure 🌠!
Guided trip
7 days
9 stops
3 - 5 Mates
Iceland
What's special?
Visit the oldest thermal lagoon
Discover Iceland on an epic road trip
Marvel at Northern Lights
Hello travel buddies! 🤩 My name is Maria (soon 36) and I am looking for adventurers who love the wild, cold, rough, and untouched nature! Let's explore Iceland together - the Land of Ice and Fire and mysterious sagas🌠! WHAT CAN YOU EXPECT I have been to Iceland twice now, recently on a JMT trip in September this year! We will unveil some of the coolest places of South Iceland in winter! Our road trip takes us to places instagramable and loved by all photographers and photo amateuers. Little can go wrong when you travel in Iceland! Our group will consist of minumum 4 - including myself and three trip mates🙂 - and max. 6 people. This way, we can bond and have a great time on a personal level as travel mates. Along the way, there are unique sights, tours and lagoon visits planned, such as a glacier hike, relaxing in the world-famous Blue Lagoon, hiking a UNESCO site and the black beach. We will cover all the stops as seen on the map below and might go some extra mile to see more if time and weather allow. I try to book a bigger car 6 people, but if we have to drive two cars, it would be great if someone else would also agree on driving the second car :-).
WHAT MAKES THIS TRIP SO SPECIAL AND WHY JOIN ME 👋👩🏻‍🦰 I have many years of experience as a travel specialist for China and traveled to more than 40 countries. A person who loves to organize trips in my spare time and just like company to share these experiences together with you. I went to Iceland in 2018 and this year in September again and it was one of my most favourite countries to visit so far: The crystal ice, the rough stone formations of the highlands, the whistling winds in the mountains, and the beauty of the greenish-golden grass😍. Iceland changes with every day and every season. Besides, I have taken care of all the planning and organization, so that you have a good and relaxed time while exploring this beautiful nordic island together! I can assure you, you won't regret it!
ABOUT THE ACCOMODATION We will share 4-bed or 2-bed rooms in hostels and a cabin. Bathrooms might be shared by 4 tripmates or with other guest. On our last evening, we will be provided breakfast (early breakfast for those who depart early is possible as well). If we are a bigger group of 5+, I might have to adjust the accomodation to a privately rented apartment. Don`t miss out on this unique opportunity of exploring Iceland - one of the most stunning countries in Europe! Click the green button on the right 🟩 and reserve your spot!
What's included?
6 nights en-route (4- or 2-bed rooms)
1 x breakfast on last night
Rental car & me as your personal driver
Entrance to Secret Lagoon
Guided Vatnajokull Glacier Hike (3 hr)
Famous Golden Circle Tour
Packing list for Iceland in winter
Experienced TripLeader
Allianz insurance for Austrians &Germans
Predetermined itinerary 😍
Your Booking includes free protection from Trip cancellations.
Learn More
Trip Itinerary
Reykjavík
Day 1-3
4. March: Arrival Welcome to Iceland - the land of ice and fire! Depending on the time of your arrival, you can meet me at Keflavík International Airport (KEF) and we take the airport shuttle to the capital together or we come together as a group in our accomodation in Reykjavik around 6pm. Once everyone has arrived in Reykjavik, we grab some beers and a local dinner and get to know each other. You will be given a short introduction to what to look forward to during the week and our detailed plans I will provide you with all the necessary details of the trip. 5. March: Reykjavik On our second day, we have time to explore the capital city of Iceland! Because I have been to Reykjavik before, I will guide you to the most interesting and stunning places such as a visit to the church Hallgrims Kirkja, the Neighborhood of the Gods and the Harpa Concert Hall. INCLUDED ✅ Car and transfer with me as your driver (2 cars, if we are more than 5 people) ✅ 2 nights in a centrally located hostel in Reykjavik (with shared facilities in 4-bed room) ✅ Walk and explore Reykjavik and its hidden corners OPTIONAL ❌Evening in the Sky Lagoon (appr. 70-90€ incl. transfer from Reykjavik) We can decide in the group, if we want to go.
Thingvellir National Park
Day 3
6. March: Golden Circle Tour 1st stop: Thingvellir National Park Thingvellir, also Þingvellir in Icelandic, is a national park that was established in 1930. Þingvellir was accepted as a UNESCO World Heritage site in 2004 for its cultural value to the world. Today it is one of the most visited sites in Iceland. We will have the chance to stand in between two tectonic plates: The Eurasian and the American plate. The Silfra fissure is located in the heart of Þingvellir, exactly at the point where the two tectonic plates meet. And those, who are certified drysuit diver can even book a tour to go winter diving or snorkelling here! The rest of us can embark on a beautiful hike along some stunning trails inside the national park! After the snorkeling experience, we continue our drive to Gullfoss Waterfall. INCLUDED ✅ Golden Circle Tour ✅ Visit to Thingvellir National Park OPTIONAL ❌ Snorkeling in Silfra 2-3 hours (~ 150€) We decide in a group who wants to go.
Geysir
Day 3
2snd stop: Geysir and Gullfoss Waterfall On our way to the Geysir and the Gullfoss Waterfall we can a short but interesting stop to see traditional "hot spring bread baking". It is definitely a unique way to prepare bread! From there, we continue to Geysir. The Geysir is actually a famous hot spring in a geothermal area and it is most well-known for having lent its name to geysers all around the world. The first waterfalls we will put our eyes on in Iceland are the "Golden Falls" - Gullfoss. In many ways these falls are stunning, especially the birdeye view onto the waterfall from above (in most cases you will be standing at the waterfall`s feet). This waterfalls is accessible al-year round and a delight for photographers and alike! INCLUDED ✅ Explore Gullfoss waterfall and the famous Geysir
Kerid Crater
Day 3-4
3rd stop: Kerid Volcanic Crater Lake and Secreat Lagoon In the afternoon we drive further to relax for a bit in the Secret Lagoon. I am sure that those who hikes in the National Park or went snorkelling will all feel tired. The Secret Lagoon, known locally as Gamla Laugin, is the oldest swimming pool in Iceland. The rich natural resources of warm water coming from surrounding hot springs. Before the dark covers the landscape, we reach the red painted Kerið crater. It is fairly young compared to other vulcanic craters in Iceland: approximately 3000 years old. This is the major reason as to why Kerið's slopes are red in colour, rather than a volcanic black; the iron deposits are, geologically speaking, fresh. We spend the night at the end of the Golden Circle in the city of Selfoss. INCLUDED ✅ Visit Kerid crater incl. admission fee ✅ Entrance ticket to chillax time in Secret Lagoon ✅ 1 night in wooden cabins with our private whirlpools 😍 (in 2-bed rooms)
Skógafoss
Day 4
7. March: Skogafoss Waterfall After breakfast, we continue to the majestic Skogafoss Waterfall, which translates into waterfall by the Skoga river. Skógafoss is one of the biggest waterfalls in Iceland, with a drop of some 60 meters and about 25 meters wide. We will take photos and can even do a small hike around the area. While continuing towards Vik, we will definitely make a couple of stops enroute where we see beautiful spots of the winter landscape of Iceland and enjoy a tea or coffee to warm up. INCLUDED ✅ Explore the stunning Skogafoss waterfall
Vik
Day 4-5
Vik In the afternoon we reach our accomodation and check-in. The evening is planned for relaxed activities. The famous black-sand Reynisfjara Beach is only a hike away from the hostel and those who can`t wait until tomorrow, can visit it today evening as well. Chances are also good, we spot the northern lights here, as we are out of the big city lights for two nights. INCLUDED ✅ Visit to the black beach and coastal town of Vik ✅ 2 nights in hostel (with shared facilities)
Skaftafell
Day 5-6
8. March: Glacier hike on Vatnajokull Glacier We have some awesome activity planned today that can only be experienced here during winters. In some countries, you have almost the same ice caves year after year as the temperature there is constant. However, Icelandic caves are different. Each winter the weather cools and conditions change. Guides start looking for new caves, large and safe enough to explore on the inside. The temperature becomes cold enough to strengthen the ice. As a result, what you have left is an ice cave that we can explore! We will participate in a 3-hour glacier hike and if we are lucky visit an ice cave as well! INCLUDED ✅ Guided Glacier Hiking Tour on Vatnajokull (~3 hours)
Blue Lagoon
Day 6-7
9. March: Solheimasandur plane wreck and Keflavik We grab some breakfast and begin our tour today. If the weather is calm and no storms are expected we can make a 2-hour hike up to the United States Navy DC plane wreck, that ran out of fuel and crashed on the black beach at Sólheimasandur in 1973. Fortunately, everyone in that plane survived. But later it turned out that the pilot had simply switched over to the wrong fuel tank. The remains are still on the sand very close to the sea. In the afternoon, we reach our accomodation in Keflavik, where we can rest up and give our tired feet and bodiesa break. INCLUDED ✅ See the Sólheimasandur plane wreck from 1973
Keflavík International Airport
Day 7
10. March: Departure Every amazing journey comes to an end and so we say farewell to our newly found travel buddies! As most budget airlines fly out or Keflavik early morning, our accomodation is offering early breakfast accordingly. So you can fuel up yourself before taking your flight back home. Hope to see you soon in Iceland! 👋🙂 INCLUDED ✅ 1 night in Keflavik with breakfast (in 4- or 2-bed room with shared facilities)
Trip Summary
Accommodation
Hostel & Apartments
7 days trip
Reykjavík, Thingvellir National Park & 7 more
Hi Maria, I would like to join you for the trip. However, i see weather is mostly rainly and stormy ...

Read More
Hello Akhila, thanks for your interest in joining us :)! Weather is always an unpredictable factor. Iceland is wet to some extend most of the time and throughout all seasons. But in January we can enj...

Read More
What's excluded?
International flights
Fuel for the car
Beverages, lunch, and dinner
Additional expenses (souvenirs etc.)
Why JoinMyTrip?
Trusted platform used by 150K+ TripMates
Have A Question?
Live Chat with our experts 24x7
Unique Trips hosted by Experienced Travellers
Secure Payments to ensure your money is always safe