Slide 1 of 1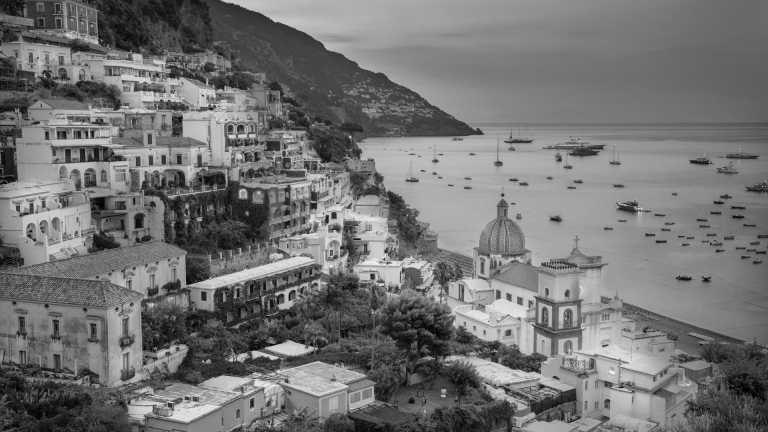 Complete Amalfi coast trip, Sorrento, Positano, Capri island 🇮🇹​
Guided trip
5 days
3 stops
5 - 6 Mates
Italy
Would you like to indulge yourself in the beauty of one of Italy's most popular destination, Amalfi Coast? Then I have got you covered! I'm Aliya and I will be your TripLeader. My passion to explore the world transferred my life into a life of an expat for over 10 years now, where I have lived in several countries indulging myself in their culture, tradition, and their languages. I have lived in the UK, South Korea, Dubai, and Kuwait. Currently, I live in France and learning French as my 7th language ☺️. My 2nd passion is travel planning. I am actually planning freak, so I am checking every single detail to make the perfect trip for you. You will spend the most memorable time in Amalfi Coast where you wouldn't be able to stop saying "wow" in every stop we take you. Plus all of that care-free, you wouldn't have to worry how to reach and where to see, what to eat, we will guide you all the way through. This unique experience covers a trip to Sorrento, where you will stay in a beautiful villa/apartment for the whole trip. The idea is to visit the complete Amalfi Coast from Sorrento. This trip is ideal for couples to have the most romantic trip in life. Please check the stops underneath for detailed description of activities. What's covered: - Accommodation: a villa/apartment through Airbnb. A plan is to have a villa/apartment with a sea view in a suburb of Sorrento for all 4 days of the trip, so we enjoy the view day and night. There will be 3 bedrooms in an apartment/villa. Ideal for couples sharing 1 bedroom. Otherwise, it is a shared bedroom. It might only change due to some unforeseen circumstances. - Scooter rental - Ferry to Capri island and boat trip to visit Blue Grotto and Faraglioni rocks What's not covered - Small public transportation costs - Food/ Grocery - My advice is to eat out as much as possible, as food in Italy is very delicious and relatively cheap
This ship has sailed!
Unfortunately this trip has commenced or been completed already. But don't worry! We have a lot more similar trips that you could check out.
Your Booking includes free protection from Trip cancellations.
Learn More
Meet Your TripLeader
Phone Verified
Identity Verified
25 Countries
1 Trips Completed
Multi-cultural & very active human being who loves travel & creating a travel magic
based on 4 reviews
Aliya was an Amazing Host for the trip to Amalfi. She rented a beautiful and comfortable villa, a car, and a vespa that help satisfy our transportation needs. All the places we visited were amazing and fun. We went to thr beaches, plazas, galleries, bars/restaurants and ice cream spots that were simply exquisite. Our group split the costs evenly and never had any issues. This group was super fun, engaged, interactive and met wonderful and amazing people that made this trip an memorabke experience. Highly recommend her again to hosts any trips.
Show All Reviews
You can chat with Aliya once you reserve your spot.
Trip Itinerary
Sorrento
Day 1-3
Our trip will start with checking in the beautiful villa or apartment in Sorrento. Enjoying the view from our villa and getting ready for the next day while getting to know each other while listening to music and having a nice Italian meal. On the second day, we will explore all must-see locations in Sorrento. Sorrento is a beautiful place to see a more authentic Italian way of life. Scenic streets with shops and gelato parors make it our first ideal destination. We will do some people-watching, lots of gelatos and then we can have seafood lunch/dinner with aperitivo on the terrace of a typical Italian restaurant. Most importantly, we will find the best spots to take beautiful pictures.
Positano
Day 3-4
The plan for the next day is to rent a vespa scooter in the town and follow the curves of the Amalfi coastline and discover the stunning beauty of the landscape and see some of the most picturesque villages in Italy, riding from Sorrento to Positano to reach a small town of Amalfi. First, we will visit the colorful and stylish small town of Positano, with its villas on the mountain overlooking the sea. We will take a big pause to explore the town, to eat and drink. Then we will continue our journey to the next town.
Capri
Day 4-5
The next day we will be taking a ferry to reach Capri island, one of the world's most glamorous locations. Once we reach the island, we will take a boat tour to explore the stunning sea caves of the Blue Grotto and the magnificent Faraglioni rocks. Then we will have an entire day to visit the island. Synonymous with the rich and famous, Capri is a jewel of an island in a sapphire blue sea. It is said that Charles Dickens once noted, "There is no spot in the world with such delightful possibilities of repose as this little isle." Though a century has passed, the reflection still rings true.
Trip Summary
Accommodation
Apartments & Other
5 days trip
Sorrento, Positano & 1 more
Transportation
Trekking, Boat
Hi Aliya, tour sounds awesome! Just one question- I've never driven a scooter before in my life and ...

Read More
Hi Ilka, welcome for the tour. it's the same with me. I've never driven scooter too. But we have people who can. We will try to learn together. So, the idea is to experience new things. If you're not ...

Read More
Hi Aliya! im just one step away from booking this trip, I just would like to get in contact with you...

Read More
Hi again, unfortunately the platform doesn't allow to share the phone number, you can try to send me a message. Otherwise here is my email darkeyes @ list.ru without the spaces and sorry for late answ...

Read More
Hi! I would love to join the trip, but is there any spare time? I'm asking because I would like to a...

Read More
Why JoinMyTrip?
Trusted platform used by 150K+ TripMates
Have A Question?
Live Chat with our experts 24x7
Unique Trips hosted by Experienced Travellers
Secure Payments to ensure your money is always safe