Slide 1 of 1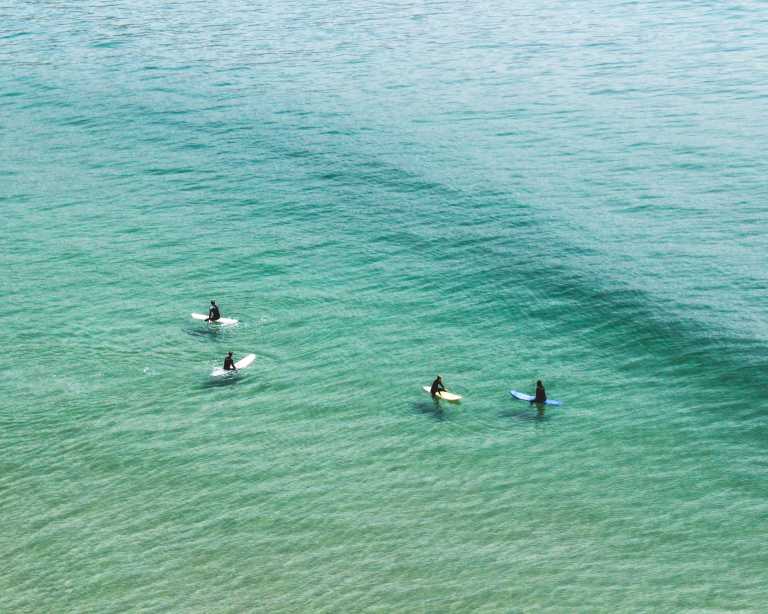 This trip is confirmed to go.
Women's (beginner) SURF RETREAT in sunny Morocco🏄🏽‍♀️🇲🇦
Guided trip
8 days
4 stops
6 - 8 Mates
Morocco
What's special?
Surfing world class waves
Empowering women-only travel experience
Optional photo-album
Hi there! After traveling to Morocco many many times, I decided to host my very first beginner women's surf retreat and would love for you to be there with me! Think beach days, surf classes (including photos and videos), visiting local markets, eating out, (perhaps dancing it out too 🤪) yoga classes, hiking... you name it! 🧘🏽‍♀️🌷🍸 🏄🦋 Morocco is the perfect winter escape. The sun shines bright, the people are friendly, the dogs/cats are cuter than you've ever seen before, the sunsets are breathtaking, and the food is simply amazing. I could go on, but you should really come to see for yourself 😋 We'll be living the true Moroccan lifestyle which means that this is not in any way a trip with a tight schedule, you are free to do what you like, and you can choose which activities you'd like to join or not.🤗 (Side note: all activities are included in the price, so you might as well tag along!) As I will be taking plenty of photos, I am offering personalized photo albums of the trip for an additional cost. In case you would like to get your hands on one of them, let me know before the trip! 📸 Scroll down to check what's included in the price, and scroll even further down to see what is NOT included. **Please note that you will need to request a passport to visit Morocco if you don't have this already!
Who am I?- Allow me to introduce myself - I am Marie, a true surf enthusiast and globetrotter by heart. I translate my love for traveling and the ocean through photography and besides that, I absolutely love to meet many like-minded people along the way! Long story short: Always ready to crack a bad joke, eat tons of food and catch sunsets and waves.🌷🏄🐚
The accommodation- We will be staying at a brand new surf house that opened its doors very recently. The traditional house is completely ours to enjoy and is about a 10-minute walk from the beach. This little paradise has an amazing sea view and is just around the corner from many nice lunch spots, cafes, and small shops. ☕ 🌞🏡 The rooms: - 1 big open shared room with 3 bunk beds for 6 people - 1 private Ocean room with double bed for 2 people - 1 standard private room with twin bed for 2 people There are 2 shared bathrooms in the house. ❗❗SIDE NOTE❗❗ The trip price is based on the shared room. As you can see, there are also 2 private rooms available. In case you want to stay in a private room, there will be an additional cost of €10 per day. To book the private room, please mention this in your booking request 🤗 Get ready for a stay that will indulge us in the local culture with its amazing food, views, and cozy vibes.🌞
What's included?
7 nights in an amazing surf house
Daily breakfast and dinner
7 surf classes with surf school Survive
4 yoga classes with stunning sea view
Paradise Valley day trip
Imsouane day trip
Sand dune surfing
Personal photographer
This trip is sold out.
The group is full for this trip. But we have a few similar trips for you to check out.
Your Booking includes free protection from Trip cancellations.
Learn More
Trip Itinerary
Tamraght
Day 1-8
During the entire trip, we will be staying at an amazing surf house, located in the heart of Tamraght. This town is the perfect mix of a local lifestyle and the vibrant energy of travelers from all over the world. Not only is this town close to the beach🏖, but it's also only a 10-minute drive from Taghazout and about a 30-min drive from Agadir city. In Tamraght we will chase the most extraordinary sunrises/sunsets, have the most delicious dinners with amazing company, join yoga classes at the surf house & much more!! (Don't want to spill all the tea just yet 🤪) From here we will visit different surf spots every day looking for the best surf conditions out there. Survive is the local surf school we are collaborating with, and our surf coach Mehdi will make sure we'll be having the time of our lives!🏄🏽🤙🏼 I will be there to make sure I got it on camera, and probably join you for a wave (or 10 😁)! Breakfast and dinner will be provided for us at the house, made with local ingredients. Be ready for an explosion of delicious flavours and a tasty peek into the Moroccan culture.
Paradise Valley Agadir
Day 8
One of the many fun activities we'll be doing is...Paradise Valley! A lush green oasis in between a giant valley that just made my jaw drop. It's only a 40-min drive from Tamraght and aaaabsolutely worth a visit! 🏜️🌴Here we will do a beautiful hike and hopefully if there has been enough rain, we will swim in one of the most beautiful natural pools there. While we are hiking and taking in the view, our tajines are getting ready and will be waiting for us after an amazing day, so we can recharge our batteries. 🔋🔋🔋
Imsouane
Day 8
Imsouane, also known as "the bay". A world-class wave meant for all levels, with a view you can't get enough of. The landscape makes you feel like you landed on planet Mars, so buckle up because the spaceship is taking us out on an extraordinary day of surfing!🚀🌊 On this trip, you will find out that surfing makes you veeeery hungry. And to avoid any hangryness we will have fresh fish for lunch. The fish that lands on your plate was caught early that morning by all the local fishermen. 🐟🐟🐟 If there is some energy left, we will explore the little desert on the way back. These incredibly huge sand dunes are located right next to the ocean and are perfect for... sand dune surfing!! This a once-in-a-lifetime experience that you will never forget. After this adrenaline rush, we will head back home where our a cozy evening and delicious dinner will be waiting for us.
Souk El Had
Day 8
Did you know the souk of Agadir is the biggest souk in the entire continent of Africa?😲 Souk El Had is kind of a maze but one you would love to get lost in, trust me. From fresh juices to tasty spices, to the most beautiful carpets and jewellery. They have everything! Keep some space in your suitcase because chances are you are not going home empty-handed! If you love souvenirs or just taking in the true local culture, this is the place to be!
Trip Summary
8 days trip
Tamraght, Paradise Valley Agadir & 2 more
Hi Marie, I was wondering if this trip is only for women since me and my husband are both interested...

Read More
Hi there! As much as I would love to host you both, the concept of this trip is unfortunately specifically for solo female travelers. However, keep an eye open for mixed retreats in the future! If I...

Read More
Hello Marie, thank you for your quick feedback. Is the travel price then cheaper, since I would have...

Read More
Hello again, no worries I'm happy to help :) The average temperature this time of the year is around 25 degrees, which doesn't sound very warm but trust me it is super nice! I always go this time of ...

Read More
Dear Marie, your trip sounds great. Would it be possible that I arrive a day earlier and also leave ...

Read More
Hi Dominique, epic to see that you are interested in booking the trip! :)) That's not a problem at all, I understand with flight times/prices this is sometimes a better option. Someone else had the s...

Read More
What's excluded?
Flights
Lunch
Airport transfer
Travel insurance
Photo-album
Why JoinMyTrip?
Trusted platform used by 150K+ TripMates
Have A Question?
Live Chat with our experts 24x7
Unique Trips hosted by Experienced Travellers
Secure Payments to ensure your money is always safe