Slide 1 of 1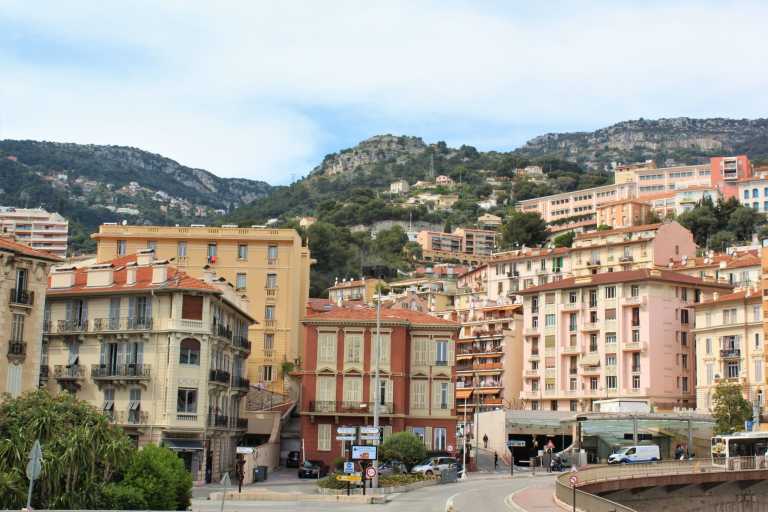 French Riviera: Explore Nice and surrounding Coastal Towns with me!
7 Days30 Days!
Extra Cancellation Days
only for the first TripMate
Guided trip
7 days
6 stops
5 - 7 Mates
Western Europe
Join me for an unforgettable group trip, filled with laughter, adventure, and lifelong memories. Let's create stories that will be told for years to come! With its beautiful beaches, glamorous cities like Nice and Cannes, and delicious food, the French Reviera offers something for everyone. We will be relaxing by the sea and exploring charming villages. Are you in?
I'm Kathi, 27 years old, and born in Austria. I already organized many JoinMyTrip group trips and it was always a lot of fun! Traveling is my passion and I truly enjoy planning trips. You can find all my trips when you click on my profile.
We will be staying in a regular hotel in Nice and the rooms will be shared (twin beds). As the accommodation in Nice is pricey, shared rooms will help us to keep the costs lower - and spend the money on great food and drinks instead! :D Do you have a question? Ask in the Q&A section! Can't wait to hear from you! 🙌🏻
What's included?
Accommodation (shared rooms)
Hotel Breakfast
French Reviera Pass
Transportation between towns
Perfume Museum Tour
Snorkeling or similar activity
Your Booking includes free protection from Trip cancellations.
Learn More
Meet Your TripLeader
Phone Verified
Identity Verified
48 Countries
58 Trips Completed
More Info about me: https://www.joinmytrip.com/en/t/tripleader/kathichristalon ❤️
based on 97 reviews
Show All Reviews
You can chat with Katharina once you reserve your spot.
Trip Itinerary
Nice
Day 1-2
Day of arrival! We will meet at our accommodation in Nice - let me know if you need any help with airport transportation! Once everyone arrived we can explore the area a bit and have our first dinner together :)
Nice
Day 2-4
Get ready to fall in love with Nice's charm! Today we will make use of our French Reviera Pass and do lots of activities together! In the morning, we will join a boat tour and in the afternoon we will do some sightseeing.
Cannes
Day 4-5
Famous for its prestigious film festival, Cannes attracts celebrities and cinema lovers from around the globe. With its golden beaches, luxury boutiques, and vibrant nightlife, it offers a perfect blend of glamour and relaxation. Explore the charming old town, indulge in exquisite cuisine, and bask in the Mediterranean sun. Cannes promises a truly unforgettable experience.
Monaco
Day 5-6
Monaco, a tiny but captivating city-state on the French Riviera, is synonymous with luxury and opulence. We will go on a day trip and experience the glam for a day! Who know, maybe we can spot someone famous? :D
Èze
Day 6-7
Day trip to Eze - a charming village, famous for its medieval beauty and breathtaking views. We will visit the renowned Fragonard perfume factory, and take some amazing pictures while walking through the cute streets of the town.
Nice
Day 7
Day of departure! We will check out of the hotel and head to the airport. People who leave later, can store their luggage at the hotel. After a wonderful week, it's time to say goodbye - but hopefully, we will see each other on another trip :)
Trip Summary
7 days trip
Nice, Nice & 4 more
What's excluded?
Food (except breakfast)
Flights
Personal Expenses
Why JoinMyTrip?
Trusted platform used by 150K+ TripMates
Have A Question?
Live Chat with our experts 24x7
Unique Trips hosted by Experienced Travellers
Secure Payments to ensure your money is always safe