Slide 1 of 1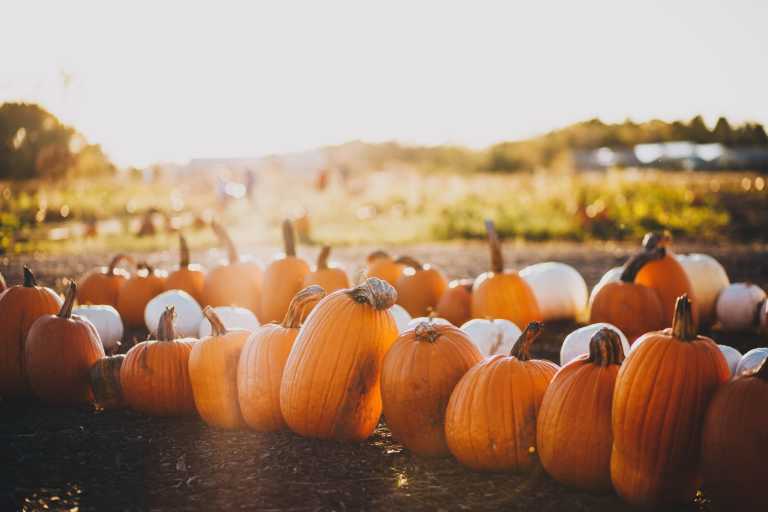 Celebrate Halloween Week in Phoenix! AZ State Fair, Haunted Houses, Trips to the Sedona and the Grand Canyon and More
Guided trip
8 days
4 stops
4 - 8 Mates
United States
What's special?
Hiking
Arizona culture
Grand Canyon
Looking for a fun way to spend Halloween week? Well, you've come to the right place! 4-8 travel buddies and I will spend a week celebrating all that is great about Halloween, autumn, and Phoenix overall. Although Phoenix is no longer boiling in October, the Autumn events are on fire! We've got pumpkin patches, state fairs, fall festivals, Día de los Muertos festivals, and many spooky events to celebrate Halloween. October is also one of the best times to take advantage of Phoenix's many hiking trails, so make sure to pack those hiking boots. During our trip, we'll also visit Sedona and the Grand Canyon!
About me! A little more about me: My name is Gadija. I'm 26 years old. And I've spent my whole life traveling. My friends and family joke that I've spent more time on the road, in a plane, or in a hotel than I have in a house... And they're probably right! Why should you go on this adventure with me? Well, even though I moved around a lot, Arizona has been my home for a little while now. I went to high school and university here, so I've grown to know and love this place, despite its spicy weather.
Details about the accommodation: For accommodation, we will be renting an Airbnb. We'll be sharing rooms, but everyone will get their own bed. The accommodation will be in the North Phoenix/Scottsdale area, so we'll be fairly close to all of the places we'll be exploring and events we'll be attending. We'll also be close to plenty of restaurants. You can let me know in the Q&A section if you have any questions about the trip!
What's included?
Accommodation (Shared rooms)
Transportation (Rental car, gas)
Your Booking includes free protection from Trip cancellations.
Learn More
Meet Your TripLeader
Phone Verified
Identity Verified
8 Countries
1 Trips Completed
Hi! Gadija, here! I'm 26 years old and originally from South Africa, but I grew up all over. I'm currently living in Phoenix, Arizona, USA
based on 4 reviews
The trip was insane. Nice people, have harmonized super and had a lot of fun. Our tripleader was very helpful, always tried to make everyone feel comfortable, lovely and organized.
Show All Reviews
You can chat with Gadija once you reserve your spot.
Trip Itinerary
You will meet Gadija and the group in Phoenix
Find the best flight details to and from Phoenix ->
Phoenix
Day 1-3
Our week will be spent exploring all that is great about autumn in Phoenix, Arizona and the surrounding areas. This means hiking trails, haunted houses, fall festivals, Día de los Muertos events, pumpkin patches and more! Each day will be packed full of adventures, so be sure to bring good walking shoes.
Sedona
Day 3-4
After a few days in Phoenix, we'll take a drive to Sedona, one of the most picturesque locations in Arizona. We'll spend the day hiking through Sedona's unique red rocks and explore its renowned art scene.
Grand Canyon National Park
Day 4
After a night in Sedona, we'll take a drive to the iconic Grand Canyon National Park. Here, we'll do some hiking, take plenty of photos, and even go on a horseback tour of the canyon and the surrounding areas.
Phoenix
Day 4-8
After our quick trip to Sedona and the Grand Canyon, we'll drive back to Phoenix to enjoy more hiking, Halloween events, and fall-themed festivals. We'll also visit some local sites (the Arizona Falls, Papago Park, etc.)
Trip Summary
Accommodation
Bed & Breakfast
8 days trip
Phoenix, Sedona & 2 more
Also, I don't know exactly how this works but I would love to enjoy some group visits, evenings dinn...
Read More
Hi! That definitely fits the plan. There are some activities that are strictly group activities but we'll also have free time to explore Arizona independently. We could work something out about a priv...
Read More
Hi Gadija, Nice to meet you. I stumbled upon your trip and I could be interested. I have a few ques...
Read More
Hi! With how long this trip is, we can definitely schedule in a quick trip to the Grand Canyon, as well as Sedona for some hiking.
Hi I'm considering making a reservation but I had a question regarding the accommodation are there g...
Read More
Hi! We'll have 2-4 people per room
What's excluded?
Meals
Flights
Personal expenses
Entrance fees
Why JoinMyTrip?
Trusted platform used by 150K+ TripMates
Have A Question?
Live Chat with our experts 24x7
Unique Trips hosted by Experienced Travellers
Secure Payments to ensure your money is always safe
Looking for more trips?
Here's some similar trips that you might be interested in.