Slide 1 of 1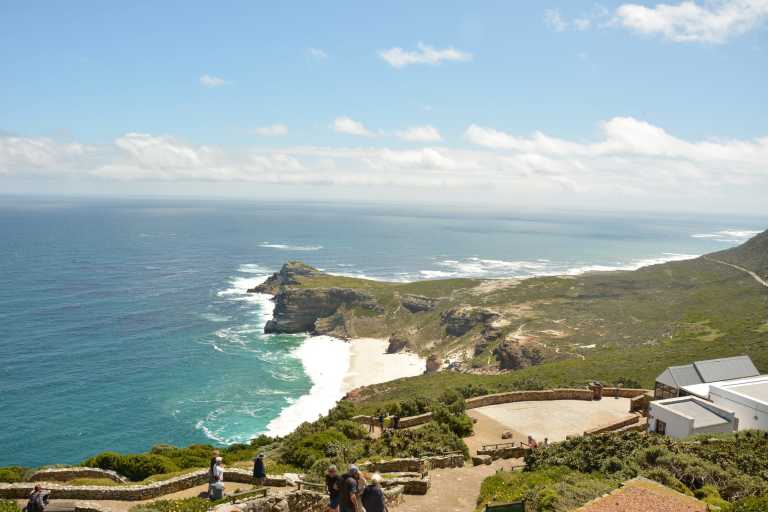 Cape Town and the Garden Route 🇿🇦 Explore South Africa with a Local
7 Days30 Days!
Extra Cancellation Days
only for the first TripMate
Guided trip
10 days
7 stops
4 - 6 Mates
South Africa
Hello beautiful people 😃 Join me on an adventure filled 10 day joy-trip through one of the most beautiful parts of the world. Cape Town and the Garden route has it all. From white beaches and overwhelmingly beautiful sun downers to steep mountains and valleys, this garden of Eden will make you fall in love with South Africa. I'm looking for 4 – 6 intrepid travelers who want to experience the authentic and natural beauty of the unspoiled southern Cape of South Africa. We'll travel in a luxurious Volkswagen/Mercedes Kombi. We'll combine beautiful accommodations out in nature at beautiful hand-picked sites, comfortable BnB's and quirky Backpackers. South Africa provides amazing value for money, and sharing this trip will get you even more bang for your buck. 🙋‍♂️ And who am I? My name is Olaf, and I'll be your Facilitator, Driver, hiking partner, motivator, debating and sing along buddy adventure wingman, plus hopefully a good friend during and after the trip. I was born and raised in South Africa. My Parents are both German, and I was lucky enough to visit the German School in Cape Town, basically making me an Incognito German. I've been a Dog sledding guide in Norway, Overland Chef and Guide all through southern and eastern Africa, Sailor throughout the Mediterranean, ran my own German-style Food truck in Cape Town and have done more road trips to every part of South Africa than I can remember. I'm also a qualified tour guide for Cape Town, with emphasis on wine tours. :) I love good food and will be cooking up a storm and braaing (barbecuing) lovely delicious South African classics over the fire most nights. Sharing my beautiful country, and making meaningful connections whilst exploring this multi-facetted land, is the main motivation behind offering this trip. I feel most alive on the road, meeting interesting individuals, having lively conversations at the camp-fire and feeling the exhilarating drive of adventure.🌏 We commence on this trip as soon as 4 people are joining. I'm looking for outgoing and adventurous people who are not afraid to get a little dirty here and there and live for telling a good story at the end of it all. Couples are welcome, and we would book accommodations accordingly. 💰 What's included in the price? 🛖 All Accommodations are included, from Luxury Airbnb in Cape Town to rustic Room in the Karoo and Quirky Backpackers along the Garden Route. The scope of our lodging will vary, and the focus lies on authenticity and the overall experience. Some nights we will appreciate the social setting of a backpacker, and other nights we take in the serene beauty in the comfort of an Airbnb at the beach. 🚙 All Transport is included in the Trip 💰 What is not included? — Park entry fees, game drives and other activities are not included in the price. — Alcohol and restaurants are not included in the price. — All other activities can be arranged and are to be paid individually. There are loads of opportunities for Yoga and mindfulness along the trip. Hiking, fishing, swimming, snorkeling, sunbathing, bungee jumping, paragliding and many more activities can also be enjoyed in spectacular scenery. — Food is not included in the pricing. We will cook on the open Fire most nights. Cooking and shopping will be done together, where I take the lead in organizing and planning. Alcohol and Restaurant are also not included and need to be paid individually. If all this has tickled your fancy, just contact me, and we can get to know each other over a video call, and I'll answer all your questions. P.S: There are also opportunities to get some remote work done. South Africa has pretty decent Internet and plenty of awesome beach spots to get all the inspiration you need. I'm a digital Nomad myself these days, and also work on the road here and there. Some additional infos about South Africa: ☀ Weather and Climate: Weather in Cape Town is very comparable with south of Spain or Portugal. We have a Mediterranean climate. Winter rain and Summers dry with loads of wind. April is Autumn, and it's off season, so not too many tourists. Weather is still warm, but can get pretty chilly in the evenings, especially if we get some cold fronts moving in. Being a shoulder month, it is still one of the best times to visit Cape Town. We have both the Indian and Atlantic Ocean surrounding the Cape, but expect the water to be very icy. As we head off to the interior of the country, expect the days to get quite hot and the nights to be cold. On the eastern coastline, starting from wilderness, the climate becomes more tropical and warm. The ocean also becomes considerably warmer as we move up north-easterly. Expect the nights to still get quite cold. ✈ Entry requirements for South Africa (COVID-19 and Visa): For EU citizens and almost all other European or North American Passport holders you get a Visa on arrival for 3 months which you can normally extend by another 3 months without any problems. You do have to show a return flight on your arrival in South Africa. COVID-19 is currently not having any major effect on Tourism in South Africa. All flights are operating as normal. Everything is currently open including all types of accommodations, restaurants, shopping malls, national parks etc. When you enter South Africa, you need an PCR test obtained not more than 72 hours before the date of travel. You don't need a vaccine to enter South Africa, and you don't need to quarantine. Normal (No FFP2) Face Masks are mandatory indoors. The COVID-19 situation is generally very relaxed and normal hygiene protocols are to be followed. Washing of hands, Masks, sanitizing, etc. Are you ready for an unforgettable adventure? Send me a message!! 📬
Your Booking includes free protection from Trip cancellations.
Learn More
Meet Your TripLeader
Phone Verified
Identity Verified
41 Countries
7 Trips Completed
based on 3 reviews
A really great trip with a sympathetic tour guide. It was my first JOINMYTRIP trip, it will remain unforgettable. Who loves the adventure, would like to get to know a really beautiful country with Olaf the perfect tour guide, this is the right trip for you.
Machine Translated
•
Show All Reviews
You can chat with Olaf once you reserve your spot.
Trip Itinerary
You will meet Olaf and the group in Cape Town
Find the best flight details to and from Cape Town ->
Cape Town
Day 1-4
We all meet in Cape Town. We will be staying together along the Atlantic seaboard, with beautiful sun downers every night. Familiarize yourself with the climate and, time zone etc. We'll take a small tour around the area, finishing off with a ''nice get to know each other personally'' sun downer drink on top of signal hill, followed by a BRAAI (South African BBQ). (weather permitting) We explore the ''Mother City'': climb up Lion's head and the famous Table mountain. Visit the penguins and the Cape of Good Hope. Learn to surf in Muizenberg and stroll around the quirky towns of Simon's town and St. James. I can assure you, we won't get bored in Cape Town. No trip to Cape Town would be complete without a little wine tasting. Franschhoek (French corner) is for me the most beautiful of the many wine routes in the Cape Wine lands. We hop on one of the wine Tuk-tuks that will take us to 3-4 different wine farms. We'll, have an absolute blast while tasting some of the best wines South Africa has to offer. Franschhoek is the most up market wine destination in South Africa, but is still cheap in comparison with wine tastings in Europe or America.
Warmwaterberg
Day 4-5
We leave Cape Town along the legendary Route 62. The South African equivalent of the famous American Route 66. The climate and landscape changed drastically as we find ourselves in a semidesert surrounded by mountains and big blue sky. Here we put on some good road trip music and experience the free open road of ethos of ''easy rider''. We overnight at a beautiful spot with hot springs to soak up valuable minerals and the stars above.
Wilderness
Day 5-6
We continue our trip towards the East Coast, driving over beautiful mountain passes into a different climate zone. The lush and tropical forests this area is famous for, will be soothing for our eyes. The warm ocean makes for a perfect beach day. Here you can actually have a proper swim in the ocean without a wetsuit, unlike Cape Town. Wilderness is a Mecca for Paragliding, and Tandems can be booked here for about 70% of the price in Cape Town. Beautiful forest walks welcome you to slow down and revel in the spectacular afromontane forests which grow in abundance here. This place is what some would call paradise. Here we also have some time to shop and do some potential remote work. We will stay in a beautiful House in walking distance to the beach.
Natures Valley
Day 6-7
This is a true Gem along the Garden Route. One of the most spectacular beaches in the whole of South Africa. Here, Nature still roams free, and we can do some beautiful Jungle walks. Expect some huge Trees, Waterfall and the occasional fairy hiding in the vines. Well be staying at the Wild Spirit backpackers which is nestled in the Jungle and has the feel of a Treehouse perched in the forest. We can drive down to the beach and organize some beach games. Wild spirit is known for its mindfulness where Yoga, Meditation amongst others are practised avidly.
Addo Elephant National Park
Day 7-8
We try to leave pretty early, so we can extensively experience the awesome Addo elephant park. There are many options to book a guide on a safari vehicle or do a self game drive. This National Park is by far the biggest one on our trip and the best choice for some game viewing. Beautiful Sunsets with herds of grazing buffalo or sometimes hundreds of elephants are no rarity here. Unleash your inner monkey and let your wild side relish at the sheer numbers of Wildlife. This is Africa with all its raw natural beauty. We stay 2 nights here. One in the park and one outside, adjacent to the northern part.
Oudtshoorn
Day 8-9
After Addo we head back in to the Klein Karoo towards Oudtshoorn. This place became famous through its trade with ostrich feathers. If we get to Oudshoorn early enough, we have the opportunity to do visit the Cango caves (one of South Africa's most well known caves) or have the choice of visiting one of the many ostrich farms and go on an informational tour.
Cape Town
Day 9-10
An early start in Oudshoorn and we drive over South Africa's most spectacular Mountain Pass. The Swartberg Pass. If it is not closed due to bad weather. Insanely beautiful views will be etched into your memories forever. We head back to Cape Town on the N1 and will have one last night around the fire to let all the experiences of the last days sink in. Transfers to the Airport can be arranged for the next day can be arranged.
Trip Summary
Accommodation
Hostel & Bed & Breakfast & Apartments
10 days trip
Cape Town, Warmwaterberg & 5 more
Hello Olaf,unfortunately I can not find out how to contact you privately on join my trip. Maybe you ...
Read More
Hello Olaf :) Are fùr the 5.12 already fellow travelers ? :) & how much money should one plan plus y...
Read More
Hello. Yes there are other travellers. I'll will write you a private message
Hello Olaf, :) Are there already fellow travelers for your trip from 5.12 ? & how much budget would ...
Read More
Yes there are travellers for these days... Please book through the Platform. Getting excited for the trip
Why JoinMyTrip?
Trusted platform used by 150K+ TripMates
Have A Question?
Live Chat with our experts 24x7
Unique Trips hosted by Experienced Travellers
Secure Payments to ensure your money is always safe