Slide 1 of 1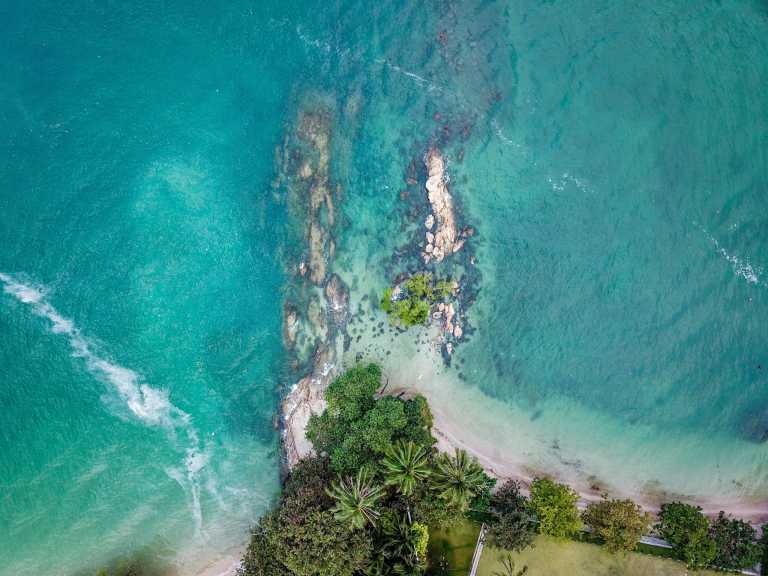 10-Day Thailand Coworking Adventure by the Beach in Pattaya and Bangkok!🏝️🏙️💼 🇹🇭🌆🏖️
Coworking trip
10 days
8 stops
2 - 5 Mates
Thailand
What's special?
Scenic Exploration
Unforgettable Itinerary
Value for Money
Experience the Ultimate Coworking Trip in Thailand! 🌆🏝️ 🌴🏙️🌞 Hey there! I'm thrilled to invite you to join me on a 10-Day Thailand Coworking Adventure by the Beach in Pattaya and Bangkok. This is going to be an incredible journey where work and wanderlust beautifully intertwine. So, let me take you through my exciting itinerary for this trip of a lifetime! 🇹🇭🏖️🏢 🗓️ My Trip Itinerary: 📅 Day 1 - Arrival in Bangkok 🏙️ I'll be landing in vibrant Bangkok, and I can't wait to start our adventure. We'll be staying one night in this bustling metropolis to get our trip off to an exciting start. 📅 Day 2 Exploring Bangkok and Heading to Pattaya 🚌 After a night in Bangkok, we'll embark on a thrilling van tour to Pattaya, which will be packed with incredible sights and experiences. We'll: Explore the awe-inspiring Sanctuary of Truth, a magnificent all-wooden temple. Marvel at the Khao Chi Chan Buddha Mountain with its colossal golden Buddha image. Visit the Glass House, an architectural gem surrounded by natural beauty. Take in panoramic views of Pattaya from the Pattaya Viewpoint. 📅 Day 3 - A Chill Day in Pattaya 🏖️ We all need a day to unwind, and this will be it. We can relax on the gorgeous beaches of Pattaya, swim in the crystal-clear waters, or indulge in some delicious local Thai cuisine. 📅 Day 4-8 - Coworking and Exploring 🌐🏙️ During these days, we'll be working diligently in a vibrant coworking space equipped with everything we need to stay productive. After work, we'll explore Pattaya, meet fellow digital nomads, and dive into the city's rich culture, nightlife, and culinary delights. Evenings are for adventures! 📅 Day 9 - Return to Bangkok and Shopping at Chatuchak Market 🚌🛍️ We'll head back to the bustling streets of Bangkok, where we'll explore the vibrant Chatuchak Market, a shopper's paradise with countless stalls offering unique goods and delicious street food. We'll conclude our adventure with a one-night stay at X9 Hostel in Bangkok. 📅 Day 10 - Farewell and Departure ✈️ It'll be time to say goodbye to our newfound friends and either head to the airport or extend our stay in the City of Angels, depending on our preferences. 🤝 Why You Should Join Me: Make connections with like-minded digital nomads. Immerse yourself in the culture, history, and beauty of Thailand. Strike a perfect balance between work and relaxation. All accommodation and transportation arrangements are sorted. Experience the best of both worlds - work and adventure! This Thailand Coworking Adventure is a once-in-a-lifetime opportunity to create unforgettable memories, boost your productivity, and explore the wonders of Thailand. Don't miss out on this incredible journey! 🔗 So, what are you waiting for? Join me on this unforgettable 10-day adventure by the beach in Pattaya and the lively streets of Bangkok. Let's pack our bags, bring our laptops, and make December an extraordinary month of work, play, and discovery in the Land of Smiles! 🏝️🏙️💼 For inquiries and bookings, feel free to comment or send me a message. Let's embark on this incredible experience together and make memories to last a lifetime. Thailand, here we come! 🇹🇭🌆🏖️
About me! Hey there, fellow adventurers! 👋 I'm Kc, and I'm thrilled to have you join me on this incredible journey. As a passionate traveler, and devoted digital nomad, I've embraced a life that's dedicated to exploration, discovery, and connecting with the beauty our world has to offer. As your TripLeader, I bring not just my experience, but my genuine excitement to share this adventure with you. I understand the thrill of stepping into the unknown, the exhilaration of trying new cuisines, and the profound moments that come from witnessing historical wonders up close. My goal is to make every part of this journey as enriching and enjoyable as possible, whether it's the stories I share, the insights into local customs, or the carefully crafted itinerary that ensures you experience the very best each destination has to offer. So get ready to embark on a remarkable voyage of discovery. Let's create memories, forge connections, and celebrate the beauty of travel together. As we traverse through Bangkok and Pattaya, remember that every moment is a chance to embrace the world and the people around us. Adventure awaits, and I can't wait to share it with you! 🌍✈️🌟
Details about the accommodation: 🌟 Bangkok - Welcome to your cozy haven upon arrival in Bangkok before our departure to Pattaya the following day. 🏨🌆 You'll be staying in a spacious shared Room, perfect for up to 6 persons. Enjoy the convenience of free WiFi 📶, fresh towels 🧻, and the comfort of an air-conditioned room ❄️. This room is air-conditioned ideally for digital nomads and is non-smoking 🚭 for your comfort. The shared bathroom 🚽 is well-maintained and equipped with all essentials. Located near the vibrant Night Market and shopping centers 🛍️🌃, you'll have endless entertainment options. Let's enjoy our stay and make the most of our coworking Bangkok - Pattaya adventure! 🏨🛏️🌆🚭🚿📶🚻🛁 Pattaya - Our Pattaya Home our cozy property combines work and leisure seamlessly. 🏖️ With comfortable, well-furnished rooms, easy beach access, and proximity to vibrant night markets for incredible Thai cuisine, you'll enjoy the convenience and beauty of beachfront living while having a dedicated coworking space. 💼🌴🌃 You can ask any question in the Q&A. 🌴🏡🏊‍♂️🍹🍽️🌺
What's included?
Entrance Fees
Driver (Pattaya)
Accommodation (shared rooms)
Your Booking includes free protection from Trip cancellations.
Learn More
Meet Your TripLeader
Phone Verified
Identity Verified
4 Countries
Freelancer,digital nomad,travel enthusiast 🌍📸 Exploring, capturing, & savoring life's moments.Beach lover at heart. Join my journey! 🏖️✨
You can chat with Kc once you reserve your spot.
Trip Itinerary
Bangkok
Day 1-2
👋🌍🚖 Tripmates, as you land at the airport, hop into a taxi for a scenic journey to our cozy room! 🛬🏨 I'll be eagerly waiting to give you a warm welcome at our accommodation where you can drop off your heavy bags 💼 and take a breather 😌. At night, we can go check delectable street food 🍢🍜 and immerse yourself in the lively atmosphere that Bangkok is famous for. It's the perfect way to kickstart our adventure before we head to Pattaya the following day. Get ready for a night of enchantment, and let the journey begin! 👋🌍🚖🌃
Pattaya City
Day 2-9
On our second day before the work week starts, we're in for an exciting 2-hour private car journey to the picturesque shores of Pattaya. Sit back, relax, and enjoy the scenic route as we head towards this coastal gem. 🚗🏖️ Feel the anticipation build as we approach our destination, ready for the adventures that await on Pattaya's pristine beaches. Whether it's the allure of the beachfront, the captivating attractions, or the vibrant culture, our ride will set the tone for an unforgettable day ahead. Soak in the anticipation and get ready for a day of exploration in this beautiful coastal city. 🌟🌴🏙️🌊
Khao Chi Chan
Day 9
Our next stop is the awe-inspiring Khao Chi Chan, famously known as Buddha Mountain. 🌄🙏 Marvel at the colossal Buddha engraving on the cliffside, a spiritual and artistic masterpiece that stands as a symbol of tranquility and reverence. Explore its serene surroundings and take in the cultural significance of this iconic site. 🌟🏞️
Pattaya View Point
Day 9
Our journey continues to the mesmerizing Pattaya Viewpoint, where breathtaking coastal vistas await. 🌅🌊 Take in panoramic views of the azure sea and bustling city below, capturing unforgettable moments against this stunning backdrop. 📸✨ Immerse yourself in the beauty of Pattaya from above and savor the enchanting scenery that stretches before your eyes. 🏞️🌟
Glass House BOHO
Day 9
We'll indulge in a sumptuous beachfront lunch at the renowned Glass House in Pattaya. Please note that lunch is not included in the trip package, allowing you the flexibility to choose from the restaurant's tempting menu and savor your preferred dishes while soaking up the captivating seaside atmosphere. 🍽️🏖️
Sanctuary of Truth Museum
Day 9
Sanctuary of Truth Activities: 🏛️✨ Architectural Wonder: 🌟 Marvel at the awe-inspiring wooden structure of the Sanctuary of Truth, adorned with intricate carvings that depict Thai mythology and cultural motifs. Explore its various chambers and corridors to appreciate its grandeur. Cultural Insights: 📜 Gain a deeper understanding of Thai culture and craftsmanship as you learn about the construction techniques and the significance of the sanctuary. Guided tours are available to provide comprehensive insights. Scenic Surroundings: 🏞️ Enjoy the serene atmosphere of the sanctuary's surroundings. Stroll through beautifully landscaped gardens, admire the views of the Gulf of Thailand, and take in the tranquility of the area.
Bangkok
Day 9-10
As our thrilling day trip in Pattaya comes to a close, we'll board our comfortable private van, taking a fond farewell glance at the serene beachfront and captivating attractions. But it's more than just a journey back; it's a moment for us to reminisce about the incredible memories we've crafted, the enchanting cultural gems we've discovered, the delectable street foods we've savored, and the bonds we've forged. 🇹🇭✨ Upon our return, we'll be back for one night in the comfort of our accommodation, and explore the weekend market to do last minute shopping and check out souvenirs.
Chatuchak Weekend Market
Day 10
Chatuchak Market Highlights: 🛍️🌆 Shopping Galore: 🎁 15,000+ stalls for fashion and decor, hone your bargaining skills. Street Food Delights: 🍜 Savor pad Thai, mango sticky rice, and more as you explore. Art & Crafts: 🎨 Unique local treasures from woodwork to textiles await. Day 10 marks the end of our unforgettable 10-day journey through Pattaya and Bangkok. It's time to bid adieu to the stunning beaches, bustling streets, and the wonderful people we've met along the way. 😔👋 As we prepare to depart, take a moment to reflect on the incredible experiences, memories, and new friendships that we've made during this trip. It's not just the places we've visited, but the moments we've shared that make this adventure truly special. 🌟🤝 Whether you're headed back home or onto your next destination, I hope you carry the spirit of this trip with you, and that the memories we've created stay with you for a lifetime. 🌴🌆🌏
Trip Summary
Accommodation
Hotel & Apartments
10 days trip
Bangkok, Pattaya City & 6 more
What's excluded?
International Flights Airfare
Breakfast, Lunch, Dinner
Why JoinMyTrip?
Trusted platform used by 150K+ TripMates
Have A Question?
Live Chat with our experts 24x7
Unique Trips hosted by Experienced Travellers
Secure Payments to ensure your money is always safe