Slide 1 of 1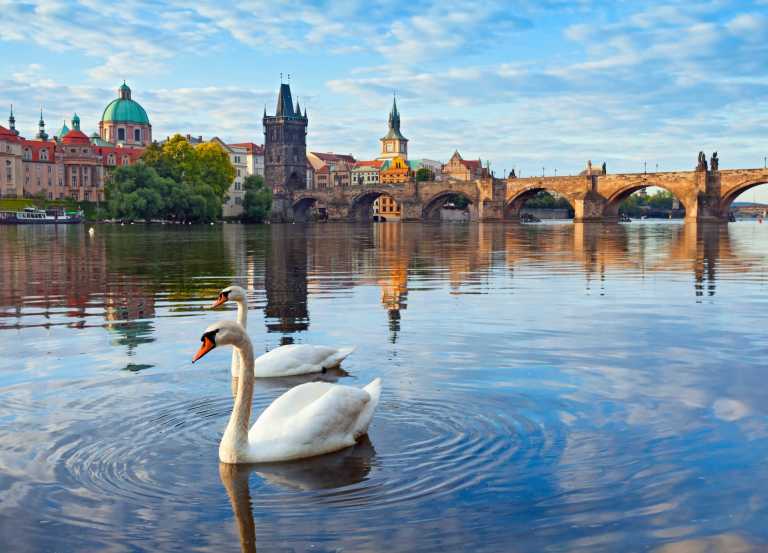 Turn PRAGUE, VIENNA and BUDAPEST into your office! 💻🕌 COWORK trip of a lifetime!
7 Days30 Days!
Extra Cancellation Days
only for the first TripMate
Coworking trip
17 days
3 stops
3 - 4 Mates
Europe
What's special?
Flexible yet Action-Packed Itinerary! 😚
Posh, Private Spaces on a Budget 🏠
Unlimited Aeperol Spritz! 🍹
Join me on an exhilarating journey through the heart of Europe and turn these stunning cities into your office!📍✈️ Prague, Vienna, and Budapest: where work meets wanderlust, and unforgettable memories are waiting to be made. And thanks to our remote jobs, we can make them happen! 🥳 Just give your boss a heads-up on the time change, sit back, and enjoy, I've got it all planned out. We'll indulge on the perfect balance of chill and social, city and nature, new friends, unique experiences, eat and drink.🍻😉 We'll spend 7 days in Prague, 4 in Vienna, and 5 in Budapest. Prague 🇨🇿 Our coworking journey kicks off in Prague, where we will stay in a spacious Airbnb for 7 days/night. We'll spend our days getting to know each other and the city through scavenger hunts in Old Town, picnicking in gardens, and drinking Aeperol Spritz on rooftop bar gardens.🍹 Vienna 🇦🇹 Vienna waits for youuuu🎵 Sorry, I had to. Next, we'll set up shop in another spacious Bob before getting lost in collaborations and Austria's culture. We'll need to see the Hundertwasser House, the Kinsky Palace, Schönbrunn gardens, and attend a rave or disco at Volksgarten after dark. Maybe we'll pop inso Slovakia for a day? Why not? 🌳🏔️ Budapest 🇭🇺 Our coworking expedition concludes in Budapest, a city known for its thermal baths, vibrant nightlife, and creative spirit. By day, we'll be checking email from gorgeous libraries or relaxing in thermal pools, And by night, we'll be dancing the night away in the city's quirky ruin bars. ⛲️ Throughout our journey, we'll not only accomplish our professional goals but also build lasting connections with fellow coworkers, sharing experiences, and laughter that will leave a mark long after we return home. + I have so many ideas and hotspots for us to hit, but haven't booked anything yet. I figured we'd want to choose as a group! It could also be fun to do some team-building activities, such as a cooking class or bike ride, this flexible, yet action-packed itinerary will surely round out our Central European experience. 😁
About me: I'm Lexi, and I work on freelance digital marketing and just started a podcast on upcycling!🎧 For the past three years, I have picked a European city (it feels more like the city picks me) and made it my home by volunteering at a hostel, making lifelong friends, and exploring. Throughout these experiences, I have uncovered how special it is to explore new places and unusual experiences with unique people from all around the world. I have also learned how to use my open-minded, upbeat personality to ensure travelers are having a great time and feel comfortable...so here's where you come in. ☺️
Accommodations: Lucky for our head start, I have found 3 stunning, spacious, high-quality Airbnbs for us to relax and work in. These comfortable accommodations will be the ideal backdrop for our work sessions and leisure moments as we balance our professional commitments with the joys of travel. Our Airbnbs are located right in the city centre, so no need for transportation aside from the bus rides between cities. Not to mention, having a kitchen to cook in can save us a lot of money on food!🍲 In each Airbnb, there may be some room sharing. But, between the 3 cities, we will make sure to move things around. ❤️ Not pressure, but quick! We just need to confirm before someone else does.🔒🏠
What's included?
Accommodation
Transportation between cities
Your Booking includes free protection from Trip cancellations.
Learn More
Meet Your TripLeader
Phone Verified
Identity Verified
13 Countries
Hellooo Beautiful People! I'm Lexi - an upbeat, open-minded, creative spirit who craves new experiences and meeting unique people.😚✌🏼
You can chat with Lexi once you reserve your spot.
Trip Itinerary
Prague
Day 1-8
Hey! So glad you've decided to go on this trip, we'll be sure to make some unforgettable memories, eat unforgettable cheese, and drink (maybe) unforgettable wine while exploring these 3 stunning cities! First up: Prague We'll check in to the Airbnb and indulge in a scavenger hunt around Old Town as we get to know each other, stock up on some groceries, cook dinner together or get take out and have ourselves a wine night. On workdays, we will work from stunning libraries, visit bakeries or beer gardens for lunch, and spend our evenings in different districts of Prague. One evening for wine in Vyšehrad, another exploring the Jewish Quarters! On day 7, we'll check out of the Airbnb and head for Vienna.
Vienna
Day 8-12
Vienna, thanks for waiting. But, we're here!! We'll check in and get straight to exploring our neighborhood by following the canal. We'll check out the Hundertwasser House, have dinner by the canal, and end night #1 at a rooftop bar (Lamee) before getting some work done tomorrow. When we aren't checking emails and swapping insight, we'll explore some gardens: Karlskirche, Belvedere Palace+Garden, Johann Strauß monument (Stadtpark). I'm excited to check out the Inner Straut! Here we can waltz into the Opera Haus, Holfburg, Museum Wein, Raimundhof Wien Einkaufspassage. We MUST spend a night partying in Volksgarten too! Maybe we spend take a day trip to Bratislava, Slovakia? I mean, it's right there. Whatever we do, we'll make sure to maintain a great balance of relaxation and exploration...and work!
Budapest
Day 12-17
Best for last, Budapest. Day one, we'll do some casual sightseeing, embark on a sunset canal cruise, and hit the popular Ruins Bar. You can guarantee a trip to the Széchenyi Thermal Bath, Heroes' Square, Vajdahunyad Castle, and the Parliament. When working, we will do so from the Budapest University Library and catch some lunch at the Central Market. Our last day, we'll soak in the Gellert thermal bath, do some last minute shopping, and say our goodbyes.
Trip Summary
17 days trip
Prague, Vienna & 1 more
What's excluded?
Daily Transportation or Activities
Why JoinMyTrip?
Trusted platform used by 150K+ TripMates
Have A Question?
Live Chat with our experts 24x7
Unique Trips hosted by Experienced Travellers
Secure Payments to ensure your money is always safe