Slide 1 of 1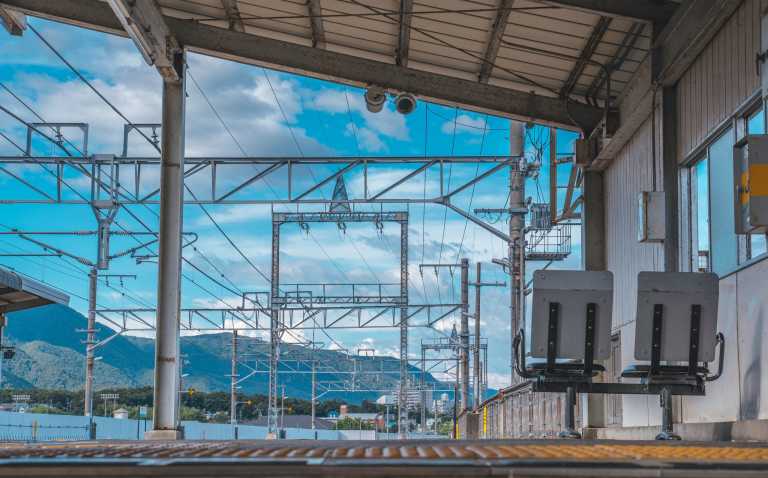 Winter Weekend in Shiga, Japan! 🇯🇵
7 Days30 Days!
Extra Cancellation Days
only for the first TripMate
Guided trip
5 days
12 stops
3 - 8 Mates
Japan
What's special?
Unique Tourism Locations
Gaming Night-Life
Nature and Rural Life
This trip will include some sightseeing in Toyosato, Otsu, Hikone, Nagahama and around Lake Biwa. Our hotel stays are Western style and Japanese style rooms. ✈️ Looking for flight deals to Japan? I could assist in research; but contact me the soonest after joining this trip. Here are the highlights for the trip. ✔️ Biwako Valley (Ski, sledding, and relaxing breathtaking view.) ✔️ Hikone Castle ✔️ Nagahama Museums and Castle ✔️ Former Toyosato Elementary School (The K-On Anime's High school) ✔️ Ito Chubei Memorial Hall (Former Import & Export Family Business, 19th Century) ✔️ Hikone Palace Museum ✔️ Gokoku Shrine ✔️ Genkyuen Garden ✔️ Kaiyodo Figure Museum Kurokabe ✔️ Lake Biwa ✔️ Otsu City Area 🔴 If you have a certain place you want to visit? Please ask me beforehand. I could slightly change the trip's plan or rearrange. 💰 The trip price will cover the following: - All the Hotels (Please let me know on your preferences or concerns.) 🛏️ - The traveling cost by trains. 🚌 - Biwako Valley's Ropeway - Possibly some group admission to some venues. (This has researched: but not priced out.) - The guide's WiFi hot-spot. - The guide's counseling and accompanying services. 🔴 --Please contact me in "Chat" and give some feedback. After signing up for the trip.--- 🔴 There is no current Covid-19 travel restrictions. But, please have masks available in crowded indoor areas and around the elderly.
👋 Dear JoinMyTrip travelers, I'm Russell, a Japanese guide enthusiast, let's visit central Japan for winter. We will see wonderful views of the Biwako Valley's snowy mountain and the grand lake of Biwa. Then be entertained by the skiing, castles, pop-culture, traditional culture, shopping arcades and more. Some pilgrimaging to real-life anime scene sites and gaming all night at the arcades are available. Let me share the joys of Japan.
Accommodation: Your accommodations are likely to be at a Business Hotel, Airbnb or a Hostel with some amenities. First night stay will include a decent place to sleep after long travel. Large groups might have to share a room, as the hotel maybe a Traditional Japanese Inn. We would avoid any bunk bed lodging. More details on accommodation after TripMates joined. Please let me know if you have any preferences on your accommodations. Are you looking forward to exploring Japan? Send me a message or as a question in the Q&A!
What's included?
Transportation in Shiga
Biwako Valley's Ropeway
WIFI Hot-spot
Your Booking includes free protection from Trip cancellations.
Learn More
Meet Your TripLeader
Phone Verified
Identity Verified
5 Countries
| Japan Scholar 🇯🇵 | Media Otaku 👾 | Urban and Nature Explorer 🌅 | Budget Planner 💻|
You can chat with Russell once you reserve your spot.
Trip Itinerary
Hikone
Day 1
Hopefully, we all can meet at Hikone Station in the morning. As it might be too early to check in at our stay, we can store our luggage at the train station's lockers or tourism office. Then we will have a short-overview of the trip before our adventure at a near café and meet everyone.
Genkyuen Garden
Day 1
The castle lord's garden, made to recreate the famous Eight Views of Omi (modeled on the Chinese "Eight Views of Xiaoxiang"). Hikone Castle, looks over garden, you better get photo yourself of this to send home.
Hikone Castle Museum
Day 1-2
We will explore the palace and the castle. The palace is very decorative with artwork and an early Edo feel that you see in movies. Later we will travel up the hill to the castle. Then we will go to the main keep and have a wonderful view of Lake Biwa. We will plan tot have dinner together the evening and offer rest time for those that might need it.
Toyosato Station
Day 2
Upon arriving at Toyosato, a small town in Shiga, you will start noticing something running around very still and made out of wood. I wonder if you will even notice? But, you get a chance to see small town life while walking to your next location.
Itochu Corporation
Day 2
This is the family home and business trading company of the Ito family. Many businesses along the Nakasendo route (a trading road from Kyoto to Edo) became big zaibatsu companies. That they helped modernize Japan during the Meji Era. Chubei Ito founded two big trading companies, such as ITOCHU Corporation and Marubeni Corporation. This home has a Meji Era decor and gives off a traditional style of Japanese culture during that time.
Former Toyosato Elementary School
Day 2
We will go to a former elementary school that was used as the high school in the K-ON anime series. Where you can see all the school scenes that were in the anime. Also, there are a lot of devoted fans collections surrounding the school. The town also has a small museum, library and community center in the complex.
Hikone
Day 2-3
We will return to Hikone city for our evening activities. There are some unique shops, bars and a good arcade that is a bit away from the downtown area. Trip-mate also have the free time to explore Hikone City as well.
Nagahama
Day 3
Nagahama is nearby city that offer its own castle and a lot of historical museums. Such a Hikiyama Festival Museum that showcases large float parades made from wood and towering with decorations. There are also Kunitomo Gun Museum and a train museum as well. That we all may visit or choose which to see. There is also a shopping arcade in the area as well.
Kaiyodo Figure Museum Kurokabe
Day 3
The highlight location is Japan's first museum devoted solely to figures. At the Figure Museum, the small figures are placed in dioramas, depicting a world of toy-box drama. You can also experience making your own original figures as well.
Otsu
Day 3-4
After sightseeing Nagahama City, we will travel to Otsu that evening and check-in to our stay. Depending on the group, we may explore that Otsu at night or rest up for tomorrow for our trip to Biwako Valley.
Biwako Valley
Day 4
Biwako Valley overlooks the western shores of Lake Biwa in Shiga Prefecture. It is an operating ski resort and an off-season outdoor activity park. You could choose to ski, sled or relax on the decks viewing the mountain and lake.
Otsu
Day 4-5
We will arrive back in Otsu late in the evening. If possible, we will have a farewell dinner. Those who wish to have some night activities may do so as well. I hope everyone has a wonderful time on this weekend trip.
Trip Summary
Accommodation
Hotel & Hostel & Other
5 days trip
Hikone, Genkyuen Garden & 10 more
Transportation
Trekking, Train
What's excluded?
International Flights
Travel to Shiga, Japan
Why JoinMyTrip?
Trusted platform used by 150K+ TripMates
Have A Question?
Live Chat with our experts 24x7
Unique Trips hosted by Experienced Travellers
Secure Payments to ensure your money is always safe