Slide 1 of 1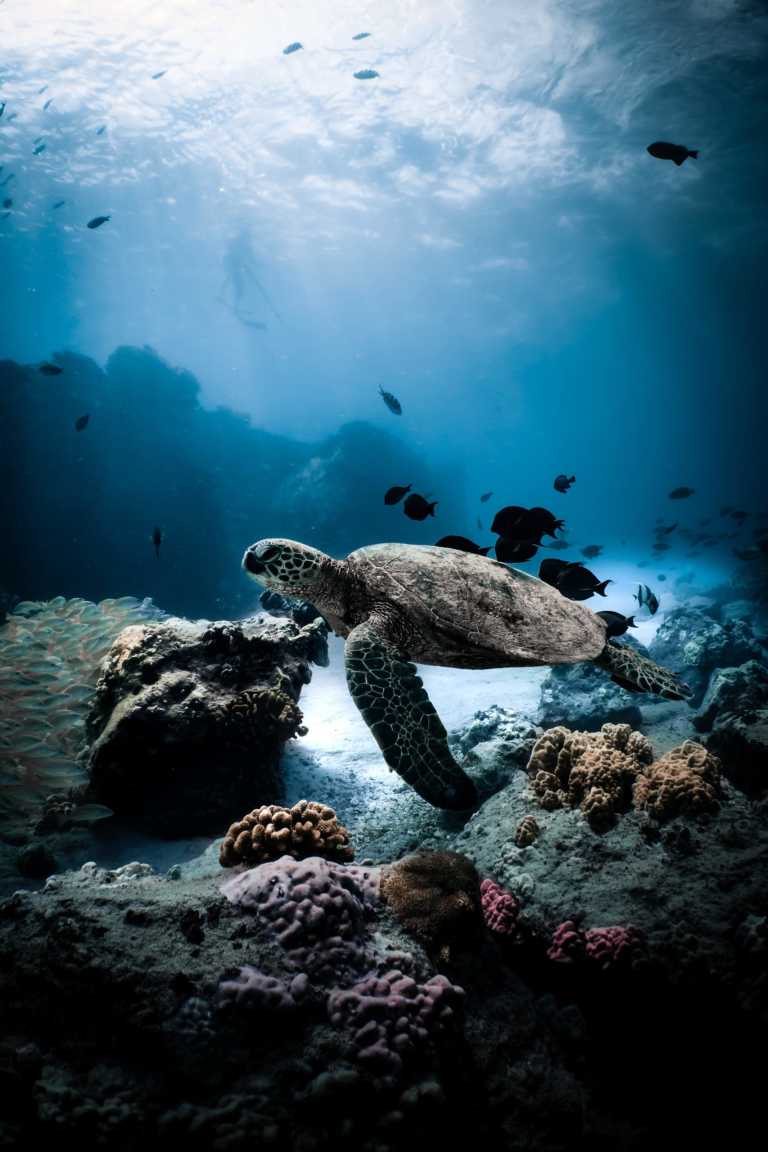 This trip is confirmed to go.
Island hopping on the Seychelles 🏝️ Visit Turtle Island 🐢 hike UNESCO National Parks 🚵 chill on the world`s most beautiful beach and visit a local rum distillery in a tropical paradise (January 2024)
Guided trip
12 days
5 stops
4 - 7 Mates
Seychelles
My name is Maria (36 yo at the time of the trip) and I am looking for max. 7 TripMates to join me on a guided island hopping holiday adventure to the beautiful Seychelles archipelago 🏝️! Escape the wet and chilly European winter to this tropical paradise! Whether holiday or coliving and coworking. The beautiful tropical islands await us for a full 12 days-adventure🥰 with visits to the white sand beaches, paradise waters and an UNESCO National Park! We will stay a whole week close to the most photogenic beach in the world, the Anse Source D'Argent, on the Isle of La Digue, considered as the world's best and most beautiful beach. WHAT YOU CAN EXPECT Whether you join for remote work or just want to relax on a tropical exotic holiday: Our group might have digital nomads as well as explorers and travellers (max. 7 tripmates + myself). What we have in common: We don't want to compromise on stunning nature, pristine beaches and colourful underwater life and at the same time dig too deep into our pockets (so be realistic when joing this trip - it is about exploring the islands, hikes in lush nature and relaxation by tropical beaches and not staying by the pool of a luxurious all-incl hotel). And you definitely will remember this trip for the amazing places we visit. Next year, I want to complete a diving PADI open water course on the Seychelles 🙂🤿! It means, I will be partly on holiday and partly taking diving classes during the weekdays (usually Mon. to Fri.). WIFI is given in all areas on the property. I will be offering yoga classes in our garden or by the beach and you are welcome to join, if you like! The beach is only 10 minutes walk away and we can chill out together, snorkel, swim, cycle around the beautiful island and more! Please, requests from non-smokers only and I like to ask you to give a short introduction of yourself when requesting to join this trip. This way I see that you have fully read and acknowledged the trip description. WHY JOIN ME? What makes joining me to the Seychelles so different from other tropical destinations? And why come along? 👋👩🏻‍🦰 Because I have many years of experience as a travel specialist for China and travelled to more than 37 countries. Organising and planning went into my bloodstream and as a person who just likes company I would love to share my travel impressions with like-minded people. I have been on a gorgeous safari to Africa before, and this will be my first time to the Seychelles. I can guarantee that you will not regret joining this guided remote working / holidaying trip! I have taken care of all the planning, so that you can simply join and enjoy 🥰! OCCUPANCY The house in La Digue is spacious with 3 bedrooms (twins as well as double bed rooms), a lovely common area (living room) and a fully equipped kitchen, where we can prepare our meals. On Mahe we stay in apartments with twin rooms with each room having an own small kitchenette and shower room. For more information, see the list of inclusions below. Convenient flights cost currently between 750-850€ return from London airports, FRA, DUS, ZHR, CDG, MAD and other bigger hubs. Don`t miss out on this unique opportunity to relax and travel on the beautiful Seychelles next winter! Furthermore: We are a small group with every TripMate having a real chance of being drawn for the private room occupation! INCLUSIVE ✅7 nights on the paradise island La Digue in a shared twin-room (3 tripMates have the chance to stay in a private room! The lucky one is determined by random drawing on the ferry to La Digue 🤩. It could be you!) ✅4 nights on Mahé Island in a shared twin-room ✅After work: Skill-Sharing sessions of max. 60 minutes (Mon. to Fri.) ✅Voluntary yoga sessions in the evenings (Mon. to Fri.) ✅Ferry transfer Mahé - La Digue Island - Mahé Island ✅Shuttle bus ticket International Airport - Ferry Terminal Mahe ✅Day trip to Curieuse Island with transfer ✅Curieuse Tortoise Sanctuary conservation fee ✅Day trip to Praslin Island with transfer ✅Praslin Island National Park & UNESCO Vallée de Mai conservation fee ✅Guided Takamaka rum distillery tour on Mahé ✅Visit to the traditional Creole village Domaine de Val des Près ✅Gratuities and tips for guides and drivers ✅Support with electronic entry registration ✅List of packing tips for Seychelles, help with flight search ✅Predetermined itinerary - all you have to do is join and enjoy🙂 ✅Motivated and great TripMates and TripLeader guaranteed! 😍 ✅Icing on the cake: Professionally edited video of our trip!📷 EXCLUSIVE ❌ Beverages and meals (we use Splitwise App if we share meals or do shopping) ❌ Small transfers on the islands (e.g. short distance public transport or bike rental) ❌Personal expenses (souvenirs etc.) ❌ International flights ❌ Health and travel insurance abroad Because this is a small group of max. 5 other TripMates spots are limited. And it's easy take part: Click the green button on the right 🟩 and reserve your spot now! 😍 P.S. Do you have more holiday time? Our trip ends on a Thursday and maybe you want to stay longer and visit another tropical atoll or the oldest tortoise in the world! 🙂 Her name is Esmeralda and she lives on Bird Island. Small planes from Mahé Island to Bird Island operate only once a week and if you have some pocket money left (return flight around 350€ + accommodation on Bird Island), this is another ultimate experience of the Seychelles 🐢! I can send you more information on other atolls and Bird Island as well. Feel free to request.
Your Booking includes free protection from Trip cancellations.
Learn More
Trip Itinerary
Mahé
Day 1
Day 1 Sunday: Arrival on Mahé Island - La Digue Island Welcome to the Seychelles 🏝️🐠! A dream came true! We arrive at Mahé Island International Airport (SEZ) and depending on the day and time of your arrival, you can either explore Victoria, the capital city of the Seychelles archipelago, or make your way straight from the airport to the ferry berth, where we meet at around 10 am (details will be provided a few weeks before departure). There is a shuttle bus running directly from the airport to the port, which is included in this itinerary (bus ticket is only valid on this day). Shortly after we meet, our ferry to La Digue Islands departs. On board, we have time to get to know our fellow TripMates and you receive a detailed introduction into what to look forward to during the next 12 days 🙂! INCLUSIVE ✅ 7 nights in a spacious house in twin rooms on La Digue Island. One of the TripMates has the chance to stay in a private room. The lucky one is determined by random drawing. ✅ Shuttle bus ticket from airport to ferry berth ✅ Ferry ticket Mahé - La Digue (please note, luggage allowance on all ferries is 25 kg + hand luggage. If you have more, let me know and it can be arranged for an additional fee)
La Digue
Day 1-6
Day 2 - 6 Monday to Friday: Explore and enjoy La Digue Island + tropical beaches La Digue is a perfect spot to relax, dive and snorkel, swim, cycle, hike, and simply enjoy the tropical beaches. This island is fairly small and famous for its car free policy, so we have clear and pristine air and water around. Almost every citizen owns a bike, and almost every tourist rents a bike to explore the island. Our apartment has rental bikes as well (for a small fee), so we can discover the island on wheels like locals do! Along with the most beautiful snorkelling and diving spots, the island offers white sandy beaches only minutes away from our accommodation. There are more hidden and wild beaches further out on the east side of the island and we will definitely take a walk or ride down there! Furthermore, the Veuve Special Nature Reserve, which forms part of a 200 hectare plateau, is located only 15 minutes walk from our house. The peak offers wonderful panoramic views over the turquoise ocean and green forest. Those who enjoy hikes in an ancient tropical forest undoubtedly will fall in love with it! This is just a suggestion for the days and it is totally up to you whether you like to join me and the group or spend evenings by the beach. Please note that Veuve Special Nature Reserve opens Monday to Saturday only (extra conservations fees apply). So try not to miss the chance to visit this area if you enjoy being active outdoors! We will experience some really awesome island hopping in the next few days! INCLUSIVE ✅ guided skill sharing sessions (feel free to join!) ✅ yoga sessions in the garden or on the beach in the evenings ✅ organised hike to Veuve Special Nature Reserve
Curieuse
Day 6-7
Day 6 Friday: Explore Curieuse Island and the Tortoise Sanctuary We set over to Praslin Island with the earliest ferry and take a private chartered boat to Curieuse Island. Curieuse island is a very special experience for many reasons! Some endemic birds and a colony of Aldabra giant tortoises inhabit this small island and the world's biggest nut, the legendary Coco de Mer, grows only here and on Praslin Island naturally. We visit the Tortoise Sanctuary, where tortoises are nurtured until they are five years old, and then released into the wild. You can feed the animals and take really lovely pictures with them as well. A beautiful mangrove swamp is another highlight of Curieuse island. We walk on a boardwalk built on pillars that goes through the swamp, allowing us to access the mangrove habitat even at high tide. We can wander around and enjoy the whole day on the island before we depart and take the last ferry back to La Digue in the afternoon. INCLUSIVE ✅ Day trip to Curieuse Island with transfer and conservation fee ✅ Curieuse Tortoise Sanctuary entry ticket
Praslin
Day 7-8
Day 7 Saturday: Explore Praslin Island Let's set out for another wonderful day trip to the second-largest Natural Reserve of the Seychelles, The Praslin National Park. It is part of the UNESCO world heritage site 'Vallee de Mai' and due to some rare species like the Black Parrot and the naturally growing Coco de Mer palm tree, loved amongst tourists and locals alike. If you like, you can join me and the others on a walk along the less touristic Glacis Noire Trail up the top of the mountain from where all the surrounding islands, such as La Digue, Ile Ronde and Felicite can be seen (trail fee currently around 8 € and not included). Alternatively, there are beautiful pristine beaches on this island to explore. After the morning hike, we can relax on a sandy beach and enjoy local seafood and fish. The last ferry back to La Digue Island departs in the late afternoon. INCLUSIVE ✅ Day trip to Praslin Island with transfer and conservation fee
Mahé
Day 8-12
Day 8 Sunday: Explore La Digue - ferry to Mahé Island Today is our last day on the paradise beaches of La Digue. You can decide whether you like to join a group activity such as cycling around the island, snorkelling or hiking, or you simply like to take a day off by the beach. We take the ferry back to Mahé in the afternoon and spend the next 4 nights as a group in a guesthouse with magnificent views of the white sandy beaches. Day 9 - 12 Monday to Thursday: Chill out and explore Mahé Island Mahé Island is the most populated island of the 115 atolls of the Seychelles. It harbours the capital city Victoria and the biggest terrestrial park, Morne Seychellois. There are beautiful spots to snorkel or dive and if you enjoy outdoors, we can organise a visit to the hilly Morne Seychellois (conservation fee and hiking fee apply extra). Furthermore, on one of the afternoons I organise a trip to a traditional Creole village (where we can see an original colonial plantation house dating back to 1870). On the same afternoon and after exploring the village, we take part in a guided tour to a rum distillery, that produces the local and famous Takamaka rum that is a local product of the Seychelles and that you can taste and buy here. Take a bottle home for yourself or as a souvenier for your loved once! Wednesday afternoon we visit the weekly open-air Beau Vallon beach market. Delve into the delicious specialities that locals sell here and let`s cheer with a fruity cocktail to 12 wonderful days together before departure! We will definitely enjoy our last four days of paradise on Mahe island and soak up the culture and beauty of the Seychelles! Day 12 Thursday: Last day of the tour and departure Depending on the time of your flight, you can join the group for breakfast in a nearby beach café and enjoy the rest of the day simply sunbathing on the beach. Today, unfortunately, we already say goodbye to our newly found friends. My flight is in the late evening and for me there will be a full day for additional activities or chill out time with the group 🙂. I hope to meet you on this once-in-a-lifetime adventure and chill-out island hopping on the tropical Seychelles! INCLUSIVE ✅ Ferry ticket La Digue - Mahé (please note, luggage allowance on all ferries is 25 kg + hand luggage) ✅4 nights in a twin room of an apartment/guesthouse on Mahé Island ✅visit to a traditional Creole village ✅guided rum distillery tour ✅guided skill sharing sessions ✅yoga sessions on the beach or in the garden
Trip Summary
12 days trip
Mahé, La Digue & 3 more
Hi Maria, I'd like to join your trip, is there a possibility to extend the group or a waiting list ...

Read More
Hi Jenny, thank you so much for your interest :)! There is a waiting list in fact and I put you on it. The chances that anyone won't go are really small, but if that happens, I'll let you know. Best r...

Read More
Hi Maria, is this true that this trip is full? I was so counting on it :ooo I'm not so much used to...

Read More
Hello Ana, thank you for your kind message. I have quite a high interest in the trip and I after discussing with the group we have opened another two spots. Please feel free to sign up and we'd be hap...

Read More
Why JoinMyTrip?
Trusted platform used by 150K+ TripMates
Have A Question?
Live Chat with our experts 24x7
Unique Trips hosted by Experienced Travellers
Secure Payments to ensure your money is always safe