Slide 1 of 1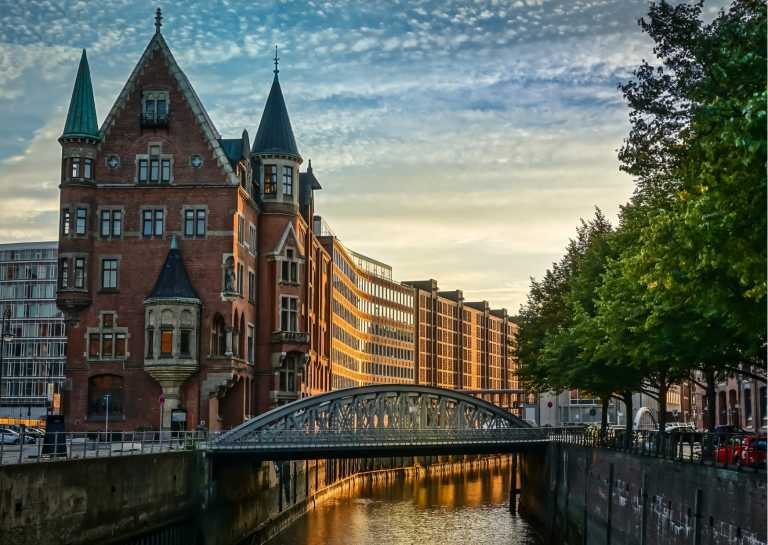 Weekendtrip to Hamburg 🏰, Winterdom 🎡, Reeperbahn ♥️ Harbour Cruise ⛴️, Musicals 🎭 and lots of fun 🤩
Guided trip
4 days
13 stops
6 - 14 Mates
Germany
What's special?
Dogs allowed
City Guide
Family Discount available
Hello 👋🏻 my friends, as a former Hamburg 🏰resident I would like to show you the city. I lived in and around Hamburg for about 4 years. A friend of mine, who also lives in Hamburg, will join us as well and show us some interesting locations. 🏟️ We will go to the famous Winterdom 🎡 the Reeperbahn ♥️ Harbour City 🛥️and maybe do a Harbour tour by boat ⛴️. We explore the city and culture.
But first, I'm Andy. My dog 🐕 Luna and I are, cheerful 😃 , good vibe-spreading and flexible individuals. I lived in different cities in Germany 🇩🇪 and once in Florida, US 🇺🇸. Frankfurt am Main and it's country-side is our home 🏡 , currently living in Berlin, Germany. We love to explore 🧳 new areas, cities and love to meet new people and of course dogs :-)
Details about the accommodation: Seven rooms with each 2 beds 🛏️ for max 14 of us (incl. myself) + the dogs. Nice rooms with great internet 🛜 connection, pet friendly, gaming rooms for kids, ATM 🏧 library 📚 and a 24/7 reception in Hamburg-Hamm is waiting for us! The Hotel is surrounded by several parks 🌳🌲two U-Bahn-Stations 🚇 are nearby, supermarket, flower 🌺 and food-shops. They have a bar 🍷🥃 own parking place and use 100% renewable energy. You can let me know in the Q&A section in case of any questions about the trip!
What's included?
a&o Hotel Hamburg
Entrance to Winterdom
City guide
Fishmarket & other activities
Tickets public transport
Your Booking includes free protection from Trip cancellations.
Learn More
Meet Your TripLeader
Phone Verified
Identity Verified
12 Countries
1 Trips Completed
Ready to discover the world, different cultures and learn as much as possible.
You can chat with Andreas once you reserve your spot.
Trip Itinerary
Hamburg
Day 1-4
Pleasant atmosphere, various activities, delicious fish sandwiches, interesting boat tours at low prices, bookable on site. Entrance into the city or leading towards the old harbour tunnel to the other side of the Elbe.
St. Pauli Piers
Day 4
The Landungsbrücken and a stroll along the harbour are an essential part of a visit to Hamburg. Just enjoy the flair. Pleasant atmosphere, various activities, delicious fish sandwiches, interesting boat tours at low prices, bookable on site.
Alter Elbtunnel
Day 4
In 2019, the east tube of the Old Elbe Tunnel will be reopened after a long renovation. To mark the occasion, there are numerous events in the city and the tunnel even has its own "Tunnel Symphony" dedicated to it. Cyclists and pedestrians can pass through the listed historic tunnel free of charge all year round and around the clock.
Hamburg Ticket Center
Day 4
See the sights of Hamburg's UNESCO-listed Warehouse District (Speicherstadt) and the container port with this daytime cruise. Perfect if you're short on time, the express boat ride shows off the city's handsome canals along with other notable landmarks; the Elbe Tunnel and Hamburg Fish Market are two of the sights en route.
HafenCity
Day 4
We've been to Hafencity many times! It is always fascinating to observe how it changes here over time (and the construction phases!) and will continue to change. The modern architecture may not be everyone's cup of tea, but somehow the Hafencity has already become a landmark of Hamburg and has a lot to offer....
Hamburg Townhall
Day 4
The Hamburg City Hall is one of the most magnificent buildings in the city. Various exhibitions can be seen in the impressive inner hall. During the Christmas season, the Rathausplatz attracts visitors with one of the most beautiful Christmas markets in Germany, and the town hall is visited by Santa Claus.
Heiligengeistfeld
Day 4
Winter Dom Hamburg. Three times a year (spring, summer, winter), the largest folk festival in the north opens its doors for a total of 92 days in the heart of Hamburg. A world of adventure for the whole family! When the smell of roasted almonds and cotton candy wafts through the city, when merry-go-rounds make their rounds and Hamburg's Heiligengeistfeld is transformed into a colourful sea of lights every evening, then it's time again for Hamburg's DOM.
Reeperbahn
Day 4
The most sinful mile in the world is a lovingly cherished cliché for the Reeperbahn, but one that has a real core. Wherever you are in St. Pauli, sin is just around the corner. And this exerts a fascination on locals and tourists from all over the world. St. Pauli is also a multifaceted district with a colourful mix of entertainment and culture, from gastronomy from beer pubs to noble Nightclubs, from takeaways to high-end restaurants, from simple accommodation to luxury hotels.
Fischmarkt
Day 4
Pretty much everything has been traded here since 1703. The Hamburg Fish Market is legendary and a must-see for anyone visiting Hamburg. Since 1703, pretty much everything that is not nailed down has been traded on the most traditional market opposite the more than 100-year-old fish aukion hall. Since the early 18th century, fruit, vegetables and plants have been sold at the Altona fish market in addition to fish. The fact that the market is also open on Sunday mornings is due to the fact that the fresh fish should reach the stately kitchens in the morning before going to church. From fish and fruit to flowers and clothes to souvenirs: almost everything can be bought at the stalls of the fish market, lined up in an open space at the harbour basin of the Elbe. The baskets of fresh fruit are particularly popular. Often there is a herring to buy on top – "Come here, I'll also pack two salmon," the visitor is greeted with. Whether it's a bargain or not – that's up to every visitor to decide for themselves when strolling through the fish market.
Portugiesenviertel
Day 4
Here you are in good hands, whether you want to visit one of the churches, stay overnight centrally or eat really delicious. Here you will definitely find a good restaurant and cozy corners. You can make a wonderful detour from the Landungsbrücken.
Speicherstadt
Day 4
The Speicherstadt is considered the largest warehouse complex in the world and is registered as a UNESCO World Heritage Site due to its historic, typical Hanseatic architecture. Discover a new perspective on a canal cruise or join a Speicherstadt & HafenCity tour to discover old and new Hamburg.
Lichterfahrt Hamburg
Day 4
Take a nighttime ride on the maritime barges of Hamburg, and see the UNESCO-listed Warehouse District (Speicherstadt) in its illuminated glory. Have your camera ready for unobstructed views of the lit-up bridges and warehouse facades from the boat, and admire the sea of lights at the Port of Hamburg as you cruise around.
König der Löwen
Day 4
Africa is located in Hamburg directly on the Elbe. Disney's THE LION KING brings the colorful wildlife and beauty of the Serengeti to life in the middle of the port of Hamburg. Since its premiere, the exceptional musical has broken all attendance records at the only German venue and thrilled audiences and critics alike. Because Disney's THE LION KING is much more than a musical, it is a work of stage art, a creative firework of emotions.
Trip Summary
4 days trip
Hamburg, St. Pauli Piers & 11 more
Transportation
Train, Trekking
What's excluded?
breakfast at the hotel
Why JoinMyTrip?
Trusted platform used by 150K+ TripMates
Have A Question?
Live Chat with our experts 24x7
Unique Trips hosted by Experienced Travellers
Secure Payments to ensure your money is always safe