Slide 1 of 1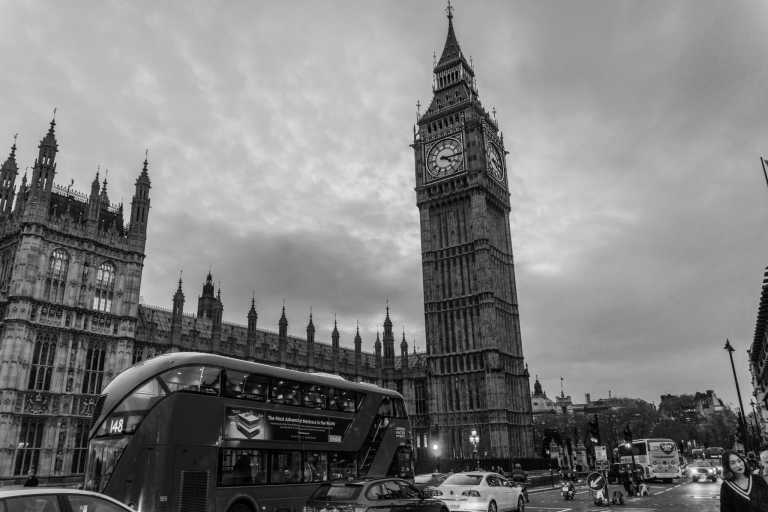 Wanderlust Unleashed: Explore Southern UK in Style: 🇬🇧 London, Bath, Portsmouth and [Bonus] 🎬Optional Ted Lasso Filming Locations Tour 🎥 Family Friendly 👪
Guided trip
7 days
7 stops
2 - 7 Mates
United Kingdom
What's special?
London landmarks (TBA)
Bath - UNESCO World Heritage site
Portsmouth,birthplace of Charles Dickens
Calling all intrepid globetrotters, seasoned explorers, and travel enthusiasts who just can't get enough of the world's wonders! If you're like me, and no number of countries can quench your thirst for adventure, then this journey is tailor-made for you! Join me on a voyage that will redefine the way you experience travel! 🗓️ Unveil Southern UK: Embark on a remarkable quest through Southern UK's finest gems! From the timeless allure of London to the ancient charm of Bath and the maritime marvels of Portsmouth, our journey transcends the ordinary. As a cherry on top, join our Bonus Ted Lasso Filming Locations Tour and dive into the world of your favorite show (Haven't seen it yet?! You should start watching NOW - it's that GOOD!) 🗺️ Crafted with Love: Each step of this odyssey is meticulously planned, ensuring you savor every second of this grand adventure. Our trips are not your typical guided tours. We've crafted an adventure that goes beyond the ordinary, ensuring you'll have the most remarkable journey of a lifetime. From hidden gems to iconic landmarks, every moment is thoughtfully planned to leave you with unforgettable impressions and cherished memories. 🚧 Plan B, Always Ready: Adventure is an unpredictable journey, and we embrace it wholeheartedly. In every daring endeavor, we carry a backup plan, just in case fate throws us a curveball. With resilience and resourcefulness, we conquer the unexpected! 💰 Experience Maximizers: We're not just travelers; we're experience maximizers! Embrace the art of squeezing out the very essence of each destination we explore. From the breathtaking landscapes to the cultural tapestry, we leave no stone unturned to create cherished memories. With our ingenious planning, we deliver maximum experiences without breaking the bank. 🏰 Embrace Luxury: Experience the world without compromising on comfort. This tour is curated for those who have outgrown hostels and backpacking, seeking a touch of luxury during their adventures. Journey like a modern-day explorer, with pampering and relaxation at your fingertips. 👨‍👩‍👧‍👦 Family & Friends Welcomed: This is an all-inclusive adventure, where partners and children are more than welcome to join in the excitement. It's an opportunity to bond and create cherished memories as a unit, sharing in the joys of discovery. 🚀 Ready for Takeoff: The countdown has begun. Pack your curiosity, enthusiasm, and open mind. Adventure awaits, and this time, it's crafted exclusively for you. Join us for an unforgettable journey through the wonders of Southern UK!
About Me: I'm a flourishing tech entrepreneur and a wanderer at heart. With over 60 countries under my belt, I can't resist the call of new horizons, always craving more adventures. Discovering diverse cultures and mouthwatering cuisines is my passion, and I love to dabble in learning new languages along the way. For years, only my family and closest friends have been fortunate enough to partake in these extraordinary escapades, and now it's time to invite kindred spirits to this unforgettable experience!
Our Accommodation: During our journey, we will indulge in the comfort of opulent Airbnb apartments, conveniently situated at the heart of each destination. We'll spend three nights in London, one night in Bath, and two nights in Portsmouth, ensuring every travel companion or family enjoys the comfort of a private room. Do you have any questions? Ask in the Q&A or send a message after booking!
What's included?
Accommodation (Airbnb, private rooms)
Transportation by trains
Entrance fees (TBA)
Oyster card
Your Booking includes free protection from Trip cancellations.
Learn More
Meet Your TripLeader
Phone Verified
Identity Verified
58 Countries
1 Trips Completed
35 years old⭐Investor and Entrepreneur⭐60+ Countries⭐Israeli/Lithuanian/Russian⭐Caring Father⭐Positive Vibes
You can chat with Nikita once you reserve your spot.
Trip Itinerary
London
Day 1-2
Arrival, Day 1: Greetings in London! Upon your arrival, we'll swiftly check into our conveniently situated Airbnb apartment, which we will stay in for the next 3 nights. Let's take this opportunity to bond over a delightful meal, get acquainted, and indulge in some enjoyable light activities I've prepared for all of us. *Please be aware that the apartment you'll stay in might be the one shown in the photos or an equivalent alternative.
London
Day 2-3
London, Day 2: We will commence our London city sightseeing expedition at the renowned Tower of London, the city's oldest royal palace. Nestled along the Thames River, this ancient fortress houses the awe-inspiring Crown Jewels and the iconic White Tower, erected by William the Conqueror nearly a millennium ago. We will explore Tower Bridge for an intriguing glimpse behind one of London's iconic landmarks. Additionally, we will take a spine-chilling seven-minute stroll up Tooley Street to experience the interactive and eerie London Bridge Experience, offering a journey through the area's darker and more gruesome history. We will then hop aboard the City Cruises boat from Tower Hill, heading west beneath Millennium Bridge and past St. Paul's Cathedral, until we reach London Eye pier. Once there, we will relish a delectable meal at one of the numerous eateries on London's vibrant South Bank. Afterward, we will take the time to immerse ourselves in the endless array of attractions and activities this iconic area has to offer. Next on our itinerary is the awe-inspiring Westminster Abbey. Steeped in history, this magnificent gothic abbey has witnessed numerous coronations and royal weddings, including that of the Prince and Princess of Wales. As a final resting place, it honors distinguished British royals, aristocrats, artists, poets, and scientists. Onward to the iconic Buckingham Palace, the regal residence of British monarchs. We will immerse ourselves in the grandeur and majesty of this historic landmark, where tales of royalty and history intertwine. As the day nears its end, we'll venture into the vibrant heart of London - Soho. Indulge your taste buds in a delightful dinner surrounded by the eclectic charm of this Bohemian district. Soho's culinary delights and bustling atmosphere are sure to leave you with unforgettable memories. *Please be aware that the itinerary is not final and may be changed
London
Day 3-4
London, Day 3: We will start our day with a hearty English breakfast at a charming café, immersing yourself in the city's morning vibes. Afterwards we will embark on a captivating journey through human history and culture at the iconic British Museum. We will explore ancient artifacts, awe-inspiring exhibits, and priceless treasures from around the world. Then we will stroll through the lively streets of Covent Garden, where you'll find an array of street performers, boutique shops, and artisanal goods. From there, we will head to Trafalgar Square, an iconic landmark adorned with statues and fountains. Take in the vibrant atmosphere and snap pictures with Nelson's Column in the background. We will relish a delightful lunch, savoring classic dishes and refreshing beverages. In the afternoon you can have some free time, or you could join our optional tour that brings the beloved world of Ted Lasso to life in the picturesque setting of Richmond. Relish the joy, humor, and heartwarming moments that have captured the hearts of fans worldwide. We will explore the beautiful Richmond Park, a lush green space featured in various episodes of Ted Lasso. Take a stroll through the serene landscapes that served as a backdrop for the series. We will visit the Crown & Anchor Pub, which is actually The Prince's Head Pub in real life, although the name was changed for the series, it is instantly recognizable. The best part about the pub is that they have AFC Richmond memorabilia inside as well. We will also pass by the location that served as Ted Lasso's fictional house in the series and reminisce about some of the heartwarming scenes. *Please be aware that the itinerary is not final and may be changed
Bath
Day 4-5
Bath, Day 4: We will take the train ride to the picturesque city of Bath, known for its stunning Georgian architecture and rich history. After checking in our Airbnb apartment, we will explore the world-famous Roman Baths, an ancient thermal spa that offers a glimpse into the city's Roman heritage. Then we will visit Bath Abbey, a magnificent Gothic cathedral with impressive architecture and a serene atmosphere. Afterwards we will stroll along the iconic Pulteney Bridge, one of only four bridges in the world lined with shops. We will have a traditional British lunch at a cozy pub, savoring the local cuisine. In the afternoon, we will admire the stunning architecture of The Circus, a circular Georgian terrace that showcases Bath's elegance. From there we will head to the iconic Royal Crescent, a remarkable crescent-shaped row of terraced houses, and snap some memorable photos. We will wrap up with a nice authentic dinner. Optional Activity: Thermae Bath Spa: If you desire relaxation, take a break at the Thermae Bath Spa, Britain's only natural thermal spa. Enjoy the rooftop pool with beautiful city views. *Please be aware that the itinerary is not final and may be changed
Portsmouth
Day 5-6
Portsmouth, Day 5: In the morning, we will have a magnificent breakfast served by our lovely Airbnb hosts (included in the price) and head to the train station. The next stop is the vibrant city of Portsmouth, known for its maritime heritage and historic significance. Steeped in history, our Airbnb for the next 2 nights is a cozy 15th-century townhouse that sits just a few feet from the Solent, offering a splendid range of leisure activities and dining options. We will explore the Portsmouth Historic Dockyard, home to the iconic HMS Victory, HMS Warrior, and the National Museum of the Royal Navy, where we will immerse ourselves in the city's naval history. Lunch at a Waterside Restaurant: Enjoy a delightful lunch at one of the waterside restaurants, relishing the fresh seafood and local delicacies. Next on the agenda, we will delve into Gunwharf Quays, an enticing shopping and entertainment hub that showcases designer outlets, fine dining establishments, and picturesque waterfront vistas. We will proceed to Portsmouth Cathedral, an elegant building with a rich history and serene ambiance. *Please be aware that the apartment you'll stay in might be the one shown in the photos or an equivalent alternative. *Please be aware that the itinerary is not final and may be changed
Portsmouth
Day 6-7
Portsmouth, Day 6: Following breakfast, we will visit Clarence Pier Amusement Park, a delightful place for family fun with rides, games, and seaside amusements. Afterwards, we will visit Southsea Castle, a historic fortification with panoramic views of the Solent. Learn about its role in British history. After lunch, we will spend some time at Southsea Beach, basking in the sun, strolling along the promenade. Farewell Dinner: We will end our adventure with a memorable farewell dinner at a cozy restaurant, reflecting on the delightful experiences in Portsmouth. *Please be aware that the itinerary is not final and may be changed
Portsmouth
Day 7
Departure, Day 7: After breakfast, we will bid adieu to Portsmouth and to each other, cherishing fond memories of its maritime heritage, cultural treasures, and warm hospitality. From Portsmouth, convenient transport options are available to one of London's airports, allowing you to smoothly head back home or to your next destination. As our trip concludes, let's remember that this may mark the end of our journey, but it certainly doesn't mark the end of the friendships we've forged along the way. The memories we've created together will be cherished forever, and we look forward to future adventures that await us. Until we meet again!
Trip Summary
7 days trip
London, London & 5 more
Transportation
Boat, Trekking, Train
Have A Question?
Ask the TripLeader questions about the Trip by clicking on the button below. Your question and the response will be visible on this page once it's answered.
What's excluded?
Airfare
Transfer from/to Airport/Train station
Meals (except breakfast in Bath, TBC)
Anything not mentioned in 'Inclusions'
Why JoinMyTrip?
Trusted platform used by 150K+ TripMates
Have A Question?
Live Chat with our experts 24x7
Unique Trips hosted by Experienced Travellers
Secure Payments to ensure your money is always safe