Slide 1 of 1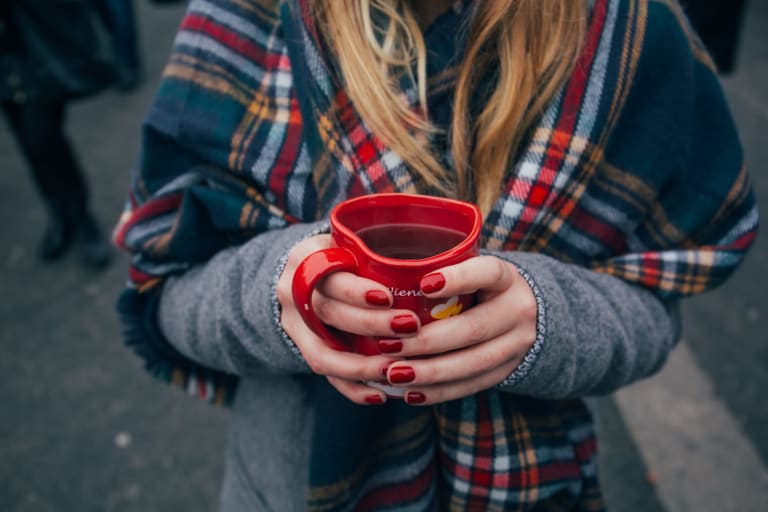 Vienna Winter Trip 🇦🇹 Christmas Market, Traditional Food and Falco Musical (Ticket included)
Guided trip
3 days
4 stops
2 - 3 Mates
Austria
Hi :) I'm Kathi, 26 years old and born in Austria. I already organized many JoinMyTrip group trips, and it was always a lot of fun! Traveling is my passion and I truly enjoy planning trips. You can find all my trips when you click on my profile. Or read more about me here: https://www.joinmytrip.com/en/t/tripleader/kathichristalon This time I would like to explore Vienna with a small group, I am looking for 2-3 fun TripMates. We will stay in an apartment with two bedrooms and there is a couch available to sleep on as well. The apartment is in a good location, it takes about 15-20 minutes to the city center. I will show you my favorite spots in Vienna, the popular sightseeing spots, but also some that you haven't heard of yet. We will visit Christmas markets to drink mulled wine and enjoy a musical show about the famous musician Falco. It will be a lot of fun for sure! The price includes: - Accommodation (shared) - Musical Ticket "Rock Me Amadeus - Falco Musical" - A piece of traditional chocolate cake (Sachertorte) on arrival - Free insurance (for German and Austrian residents) Additional costs: Metro Ticket for 3 days: 17€ Train from the airport to the city costs 1,20€ When eating or cooking together, costs will be shared using the app Splitwise See you in Vienna!
This trip is sold out.
The group is full for this trip. But we have a few similar trips for you to check out.
Your Booking includes free protection from Trip cancellations.
Learn More
Meet Your TripLeader
Phone Verified
Identity Verified
48 Countries
51 Trips Completed
More Info about me: https://www.joinmytrip.com/en/t/tripleader/kathichristalon ❤️
based on 91 reviews
Show All Reviews
You can chat with Katharina once you reserve your spot.
Trip Itinerary
You will meet Katharina and the group in Vienna
Find the best flight details to and from Vienna ->
Vienna
Day 1-2
We will meet at our apartment in Vienna in the afternoon. After getting to know each other, we will head to the city center. Today will be all about the Austrian Christmas markets and some Christmas shopping. The Christmas markets in Vienna are very beautiful - You will find constructed wooden stalls that are lined along the Christmas streets. They are selling traditional handicrafts, Austrian food and beverages like "Glühwein" (mulled wine). I would like to visit at least two markets, and we can decide which ones together or decide spontaneous depending on how much time we have. The markets are good place to buy some traditional gifts for your friends and family as Christmas presents. We will also visit an Austrian chocolate store and some others we see on the way while we do some sightseeing this weekend.
Vienna
Day 2
Today we will do some sightseeing and visit the most famous spots in the city center! One of the fabulous winter activities in Vienna is to relax and take a seat with a cup of coffee together with a "Sachertorte", the traditional Austrian chocolate cake - trust me it's so delicious! Viennese cafés are a perfect place to warm up, after some sightseeing. More than 300 years old, the coffee houses here still retain the Austrian original style. Melange is the typical Viennese coffee that is very similar to cappuccino. There is no better place than a Traditional Viennese coffee house. If you don't like coffee, I suggest trying a "Spritzer" (wine and soda mixed together).
Vienna
Day 2-3
In the evening, we will dress up nicely and head to the famous Ronacher Theater where we will enjoy watching the musical "Rock Me Amadeus - Falco". Tickets to Vienna's Musicals can be a rare find, you need to be lucky or reserve up to a year before, to have good seats. I already booked our tickets, and they are included in the trip price. The musical is a homage to the exceptional Austrian artist and pays tribute to Falco as an artist and person. His career started in the underground clubs of Vienna in the 80s. The self-created artificial figure "Falco", his unforgettable songs as well as his eccentric and charismatic appearance made him world-famous in a very short time.
Vienna
Day 3
On our last day, we can go have brunch together at one of my favorite restaurants in Vienna. In the noon, it's time to say goodbye and travel back home. If you would like to extend your stay, I can recommend some places to you. Hopefully we will see each other on another trip! :)
Trip Summary
3 days trip
Vienna, Vienna & 2 more
Have A Question?
Ask the TripLeader questions about the Trip by clicking on the button below. Your question and the response will be visible on this page once it's answered.
Why JoinMyTrip?
Trusted platform used by 150K+ TripMates
Have A Question?
Live Chat with our experts 24x7
Unique Trips hosted by Experienced Travellers
Secure Payments to ensure your money is always safe