Slide 1 of 1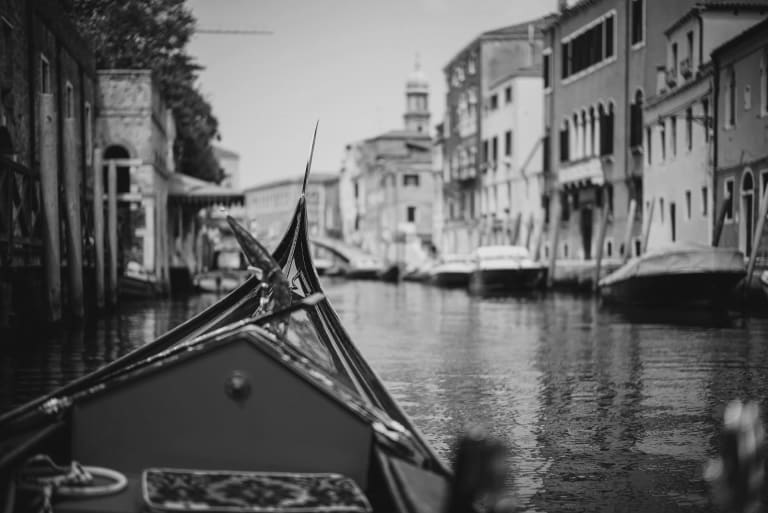 Venice, Italy: A 4-Day Escape into Enchanting Canals and Timeless Splendor
Guided trip
4 days
6 stops
1 - 5 Mates
Italy
Hello everyone! I'm Beril from Istanbul, Turkey. I planned a 4-day Venice tour and immerse ourselves in the beauty of this captivating Italian city. We will discover the enchanting waterways, architectural marvels, and rich cultural heritage that make Venice truly unique. Our trip will start in the afternoon of the 20th of October and end in the morning of the 23rd of October. What's included in the price? - Accommodation (shared apartment or hotel) - Local transportation - Trip planning Additional costs: - Personal expenses for meals, museum fees, souvenirs, etc. - Transportation from/to the airport Let me tell you more details about the trip: Day 1: Afternoon Arrival in Venice • Arrive in Venice in the afternoon and check into our hotel/apartment. • Start our exploration by visiting St. Mark's Square (Piazza San Marco) and admiring the beautiful St. Mark's Basilica and the Doge's Palace. • Take a walk through the charming canals of Venice, enjoying the unique atmosphere. • In the evening, savor a traditional Venetian dinner at a local restaurant. Day 2: Venice City Exploration • Begin our day with a visit to the Rialto Bridge, one of the iconic landmarks of Venice. Explore the nearby Rialto Market, known for its fresh produce and local goods. • Visit the Peggy Guggenheim Collection and immerse yourself in modern art, featuring works by renowned artists. • Take a leisurely stroll through the neighborhoods of Dorsoduro and San Polo, known for their picturesque canals and historic buildings. Day 3: Day Trip to Murano, Burano, and Torcello • Catch a Vaporetto (water bus) to the island of Murano, famous for its glass-making tradition. Visit a glass factory to witness the artistry firsthand. • Continue your island hopping by heading to Burano, known for its colorful houses and intricate lacework. Take a walk along the canals and enjoy a seafood lunch at a local restaurant. • If time permits, visit the tranquil island of Torcello, home to the Byzantine-style Cathedral of Santa Maria Assunta and the Devil's Bridge. • Return to Venice in the evening and explore the enchanting streets and alleys. Note: This itinerary is a suggestion and can be customized based on your arrival, preferences, and the availability of attractions. If you have any questions please don't hesitate to contact me in the Q&A section! See you soon! :)
Your Booking includes free protection from Trip cancellations.
Learn More
Meet Your TripLeader
Phone Verified
Identity Verified
22 Countries
2 Trips Completed
I am Beril from Istanbul, Turkey! Let's create new memories together!
based on 1 reviews
Show All Reviews
You can chat with Beril once you reserve your spot.
Trip Itinerary
You will meet Beril and the group in Venice
Find the best flight details to and from Venice ->
Venice
Day 1-4
Venice is a captivating city located in northeastern Italy, renowned for its unique charm and breathtaking beauty. As a tourist guide, let me take you through some of the main attractions and highlights that make Venice an irresistible destination for travelers from around the world.
St. Mark's Square
Day 4
St. Mark's Square, also known as Piazza San Marco, is the main public square in Venice. It is home to St. Mark's Basilica, a remarkable architectural masterpiece that showcases a blend of Byzantine, Gothic, and Renaissance influences. The basilica's ornate interior, golden mosaics, and intricate marble work leave visitors in awe.
Doge's Palace
Day 4
The Doge's Palace in Venice is a magnificent Gothic-style palace that served as the residence of the Doge, the chief magistrate of Venice. It is known for its beautiful architecture, including its pink and white marble facade. Inside, visitors can explore ornate chambers adorned with frescoes and artwork. The palace also features the famous Bridge of Sighs, connecting it to the Prisons.
Rialto Bridge
Day 4
The Rialto Bridge is a famous stone bridge that spans the Grand Canal, offering stunning views. It is the oldest bridge across the canal and has been a bustling center for commerce and trade throughout history. Adjacent to the bridge is the Rialto Market, a vibrant and lively market where visitors can find fresh produce, seafood, and local products. It's a must-visit destination for experiencing the vibrant atmosphere and flavors of Venice.
Burano
Day 4
Venetian Islands: Venice is surrounded by a group of enchanting islands that are easily accessible by boat. Burano charms with its brightly colored houses and intricate lacework, while Torcello captivates with its ancient Byzantine cathedral and peaceful atmosphere.
Murano
Day 4
Venetian Islands: After Burano, second stop will be Murano island. Murano, known for its glassblowing tradition, offers visitors the opportunity to witness skilled artisans creating intricate glass masterpieces.
Trip Summary
Accommodation
Apartments & Hotel
4 days trip
Venice, St. Mark's Square & 4 more
Transportation
Trekking, Boat
Have A Question?
Ask the TripLeader questions about the Trip by clicking on the button below. Your question and the response will be visible on this page once it's answered.
Why JoinMyTrip?
Trusted platform used by 150K+ TripMates
Have A Question?
Live Chat with our experts 24x7
Unique Trips hosted by Experienced Travellers
Secure Payments to ensure your money is always safe
Looking for more trips?
Here's some similar trips that you might be interested in.