Slide 1 of 1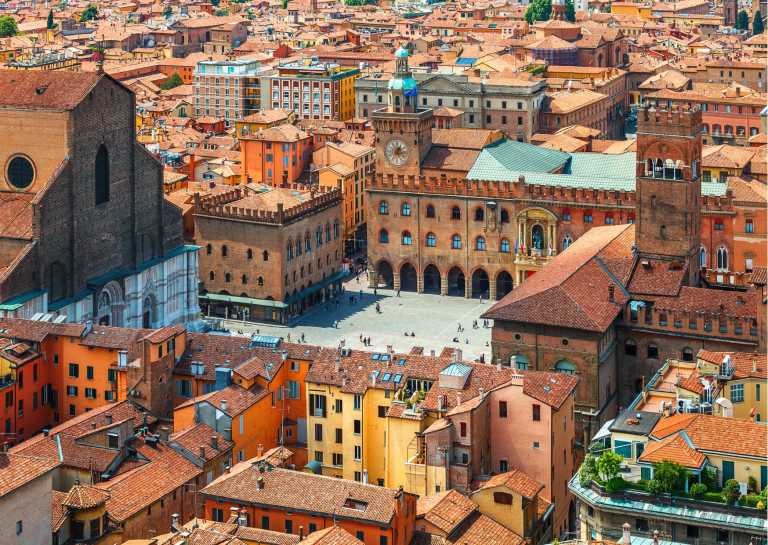 Unveiling Emilia-Romagna, Italy: Embark on an Unforgettable Road Trip
7 Days30 Days!
Extra Cancellation Days
only for the first TripMate
Guided trip
5 days
7 stops
2 - 4 Mates
Italy
In June 2024 I would like to travel in my Emilia-Romagna. It will be a journey with a mix of food and culture and in the evening we could also party in the city where we will be staying. A perfect mix in my opinion. I'm looking for 2/3 travelers to make this fantastic road trip in the countryside and hills of this beautiful Italian region. I have already devised an itinerary which, however, can be changed at will by travelers with new ideas and desires. This trip can be done either by car (possibly also my personal one) or by scooter (for hire). A little information about me: My name is Gabriele and I'm a 21-year-old boy who lives and works in Bologna, passionate about sports, especially basketball and despite my young age I travel a lot around the world, last trip. .. Namibia. The cost of the trip includes: - Visit the famous mosaics of Ravenna - Ferrari Museum in Maranello - Accommodation: Overnight stays in an Airbnb/apartment (Shared space) I calculated 45 euros per night per person. Main cities we are going to visit: - Bologna - Ravenna - Ferrara - Parma - Modena (Ferrari Museum) We will use the app "Tricount" in order to share the costs of our trip. Do you want to join my Emilia-Romagna adventure? Send me a Message. I'm looking forward to hearing from you!
Your Booking includes free protection from Trip cancellations.
Learn More
Meet Your TripLeader
Phone Verified
Identity Verified
14 Countries
Hey buddy, i am Gabriele, a 21 years old boy in search of adventure and trips to do around the world, you want to come with me?
You can chat with Gabriele once you reserve your spot.
Trip Itinerary
Bologna
Day 1
We will meet in Bologna, my city! We will visit the historic center with Piazza Maggiore and the basilica of San Petronio, then a delicious typical Bolognese lunch in a restaurant, we will also climb the Asinelli tower in order to have a view of this splendid city from above. In the early afternoon we will head towards San Luca through the Bolognese hills. Then we will go towards the first intermezzo destination... the ancient Dozza Imolese!
Dozza Imolese
Day 1
Once in Dozza Imolese we will make a quick visit to one of the most famous cities in the world for its murals. We will be able to enjoy a glass of wine (in terms of wines the choice is rich, Sangiovese DOC reigns among the reds and Albana DOCG among the whites)
Ravenna
Day 1-2
We will arrive in Ravenna in the evening and we will spend the night here. Being June we could even go party if we have the strength. The following day we will do the famous Ravenna mosaic tour, one of the most important in the whole world! We will eat a lof of Piadine here!
Comacchio
Day 2
Just 30 km from Ravenna and just under 50 from the city of Ferrara, in Emilia Romagna, we find one of the most beautiful places in Italy, Comacchio, a place of incredible charm and suggestion, famous for its populated valleys of eels and for its beautiful views.
Ferrara
Day 2-3
After being in Comacchio we head towards Ferrara. Famous for its Este castle and the diamond palace, the site of famous exhibitions. We will also eat the famous Salama da sugo! Ferrara is also known as the "City of Bicycles", let's try this experience.
Parma
Day 3-4
Keep going towards Parma! Parma is a university city in Emilia-Romagna, famous for its Parmesan and prosciutto. Romanesque buildings, including the Parma Cathedral with its frescoes and pink marble Baptistery, adorn the historic center.
Modena
Day 4-5
We arrive in Modena. But before arriving in the city famous for the prancing horse (Ferrari), we can choose between different interlude stages depending on our will. We will have the opportunity to pass the following locations: - Colorno Palace - Fontanellato - Labyrinth of the Masone - Castell'Arquato All really beautiful places. Returning to Modena. We will spend the night here and the following day we will head to the Ferrari Museum. Once we have visited the museum, we will return to Bologna to finish this splendid tour of Emilia Romagna
Trip Summary
Accommodation
Apartments & Bed & Breakfast
5 days trip
Bologna, Dozza Imolese & 5 more
Why JoinMyTrip?
Trusted platform used by 150K+ TripMates
Have A Question?
Live Chat with our experts 24x7
Unique Trips hosted by Experienced Travellers
Secure Payments to ensure your money is always safe