Slide 1 of 1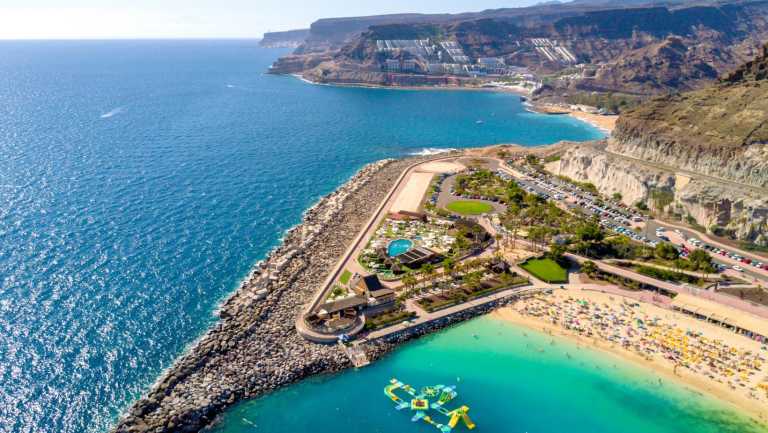 This trip is confirmed to go.
🏝️Unlock Your Creative Potential in Paradise: Gran Canaria Co-working Adventure ( Work remotely from Paradise or Learn How to)! 🌋
Coworking trip
7 days
4 stops
2 - 6 Mates
Spain
What's special?
Creativity workshops
Learning new skills
Private room in beachfront villa
Join us on an unforgettable journey to Gran Canaria, where work meets wanderlust! Discover the perfect blend of productivity and paradise in this unique coworking trip. 🌴 Destination: Gran Canaria, Spain 🖥️ Workspace: Inspiring coworking space with ocean views 🏝️ Island Adventure: scenic hiking, surfing lessons, volcanic pools, beach exploration, and more! 🏖️ Accommodation: 4-5 br villa with ocean view ( shared rooms available on request) 🍹 Networking: Connect with like-minded people, learn a new skill, meet new friends! 🌅 Workshops to Spark Your Creativity: flow painting, NLP for creativity, improvisation dance workshop, and more!
About me! Hi there! I'm Alina, a passionate traveler, and a digital nomad. 🌎 I've traveled to 40+ countries in the past 7 years. Traveling for me isn't just a way to explore the world but to explore myself too. I have a massive experience of in traveling on a budget as well as luxury traveling to almost every part of the world. So I'm happy to create a special experience for you too! My trips are focused on positive unique experiences that will make you feel reborn.✨ My mission is to make you fall in love with the place and enjoy the trip to the fullest. For my coworking trips, I focus on creating a healthy and friendly environment to keep you productive during work hours and help you to fully unwind and relax during your weekends.
🏖️ Accommodation: 5BR villa with ocean view (shared and private rooms available). Charming beachfront villa accommodation with 2 large terraces, hammocks and a chill out area. The beautiful Anfi del Mar beach is a ten-minute walk. All rooms have air conditioning. Inspiring coworking space with high-speed wi-fi. Guest access: 3 communal pools, multi-purpose court for tennis, basketball or football.
What's included?
Creativity workshops
Local transport
Stunning accommodation
Your Booking includes free protection from Trip cancellations.
Learn More
Meet Your TripLeader
Phone Verified
Identity Verified
40 Countries
3 Trips Completed
Hi there! I'm Alina, a passionate traveler and a digital nomad. 🌎
based on 1 reviews
I can highly recommend Alina as a triple leader. Above all because she is very warm and shows a lot of interest in you and is completely responsive to her fellow human beings. We had a great Grils trip in Bali and were like two super good friends. Alina always knew the very best spots and I was never disappointed. I am very happy to have done this trip with her.
Machine Translated
•
Show All Reviews
You can chat with Alina once you reserve your spot.
Trip Itinerary
Playa Mogan
Day 1-7
Day 1: Arrival & Welcome to Gran Canaria Arrive at Gran Canaria Airport. Transfer to our charming beachfront villa accommodation. Welcome dinner & party with stunning ocean views to meet fellow adventurers. we'll enjoy games, dancing, and soulful connections! Day 2: Island Exploration Let's embark on a scenic drive to the north of Gran Canaria: Agaete Valley, known for its lush landscapes. Lunch at a local restaurant. Visit the historic town of Agüimes. Evening relaxation at your leisure and social night. Day 3-5: Creative Workshops & Coworking Art and creativity workshops, Skills sharing master classes, Sunset beach hang out, dinner, and storytelling Day 6: Adventure Day Choose your adventure: Surfing lessons or hiking adventure. Picnic lunch in the scenic surroundings. Evening group reflection and sharing. Day 7: Island Farewell Morning coworking session to wrap up projects. Beach time/free time.
Agaete Valley view Point
Day 7
Let's embark on a scenic drive to the north of Gran Canaria: Agaete Valley, known for its lush landscapes. We'll discover the hidden gem of Agaete's natural seawater pools – take a refreshing dip in these unique, crystal-clear pools surrounded by dramatic cliffs and the Atlantic Ocean. The highlight of the trip - gorgeous Los Azulejos De Veneguera. Savor a seafood lunch at a local restaurant overlooking the pools. We'll return to the villa in the late afternoon for relaxation. Evening beach bonfire and storytelling at the villa to share your day's adventures with fellow travelers.
Playa de Amadores
Day 7
We'll have a relaxing day on the golden sands of Playa de Amadores, soaking up the sun, swimming in the crystal-clear waters, and unwinding on comfy beach loungers. Take the afternoon to explore the charming promenade, shop for souvenirs, or simply indulge in some me-time. Return to the villa in the evening, refreshed and ready for another night of networking and camaraderie with your fellow adventurers.
Barranco de Vicentillos
Day 7
We'll embark on a journey to Barranco de Vicentillos, a picturesque gorge known for its dramatic landscapes and pristine nature. Pause for a scenic picnic lunch amidst the natural beauty of the canyon. Continue the hike, taking in panoramic vistas and discovering hidden waterfalls along the way.
Trip Summary
Accommodation
Hotel & Other & Apartments
7 days trip
Playa Mogan, Agaete Valley view Point & 2 more
Have A Question?
Ask the TripLeader questions about the Trip by clicking on the button below. Your question and the response will be visible on this page once it's answered.
What's excluded?
Flight
Insurance
Personal consumption
Why JoinMyTrip?
Trusted platform used by 150K+ TripMates
Have A Question?
Live Chat with our experts 24x7
Unique Trips hosted by Experienced Travellers
Secure Payments to ensure your money is always safe