Slide 1 of 1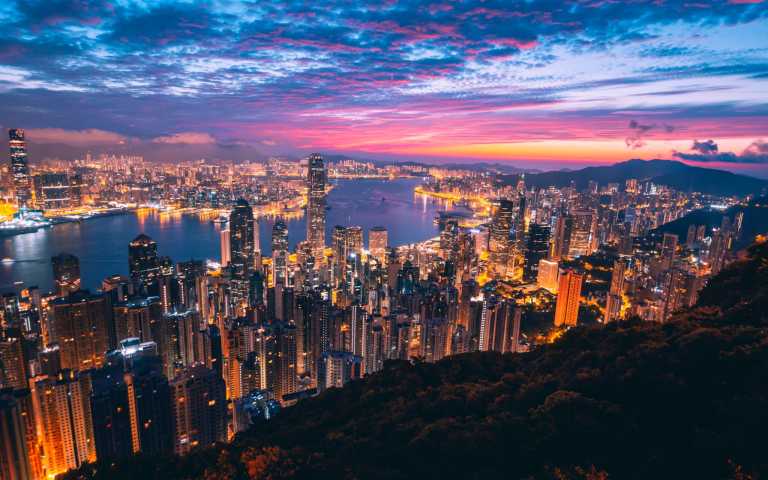 Travel with Local in Hong Kong to Explore Nature and the City
7 Days30 Days!
Extra Cancellation Days
only for the first TripMate
Guided trip
8 days
11 stops
2 - 4 Mates
Eastern Asia
What's special?
Get a chance to be a local in Hong Kong
Explore places that only knew by locals
Exposure to both the city and the nature
Discover the vibrant city of Hong Kong with our eight-day itinerary. Experience the energy of Mong Kok, shop at the famous Ladies Market, and enjoy the local nightlife. Immerse yourself in the neighborhood of Kwai Fong and shop at Kwai Fong Plaza. Ascend Victoria Peak for breathtaking views. Visit Lantau Island to see the Tian Tan Buddha and Ngong Ping Village. Take a day trip to Macau to explore iconic landmarks and try your luck at the casinos. Explore Tsim Sha Tsui, walk along the Avenue of Stars, visit world-class museums and enjoy panoramic views of Victoria Harbour. Experience the tranquility of Tsz Shan Monastery and the lively night tea culture in Tai Wai. Conclude your journey on Tung Lung Island, hiking through scenic trails and discovering hidden beaches. Our expert guides provide insightful commentary and ensure a deep understanding of Hong Kong's history and culture. With carefully planned itineraries and comfortable accommodations, this tour promises an unforgettable experience in the vibrant city of Hong Kong. Book now and embark on an adventure of a lifetime! 👣 👣
About me! Are you looking for a knowledgeable and experienced trip leader to guide you through your tour? Look no further! Hi, I'm Nicole, a born and raised Hong Kong local with over 26 years of firsthand experience in this incredible city. Though I have recently moved to Canada, I still maintain strong ties to Hong Kong and regularly visit. 🇭🇰 With over 8 years of backpacking experience and having explored more than 30 countries, I bring a wealth of knowledge and expertise to every trip. My passion for travel and deep understanding of different cultures allow me to provide a unique and immersive experience for travelers. When you travel with me, you'll get to see Hong Kong through the eyes of a local. I'll take you off the beaten path to discover hidden gems, vibrant markets, and delicious local cuisine that may not be found in guidebooks. Whether it's exploring bustling neighborhoods, visiting iconic landmarks, or embarking on adventurous hikes, I'll ensure that you have an unforgettable journey filled with authentic experiences. Come join me and let's explore the wonders of Hong Kong together. Get your unforgettable journey with a local's eyesight.👀
Details about the accommodation: We will be staying in a hotel in Wanchai (Hong Kong island) which can easily access different areas. Each tripmate will have their own private room and bathroom. With the bars and restaurants in walkable distance, you can enjoy Hong Kong's nightlife and even a night view around the nearby waterfront Promenade.
What's included?
Transportation between stops
Accommodation (Private room)
Entrance fees
Your Booking includes free protection from Trip cancellations.
Learn More
Meet Your TripLeader
Phone Verified
Identity Verified
31 Countries
Activate your travel DNA🧬 Join me on an exhilarating journey, exploring the world like never before🚀
You can chat with SinMan once you reserve your spot.
Trip Itinerary
Mong Kok
Day 1-2
Begin your adventure in vibrant Hong Kong by diving into the energy of Mong Kok. Indulge in a shopping spree at the renowned Ladies Market, where you'll find a plethora of trendy fashion, accessories, and souvenirs. Savor the flavors of local cuisine as you explore the bustling streets. And when the sun sets, immerse yourself in the buzzing nightlife, with its vibrant street performances, lively bars, and delicious street food. Get ready to experience the true essence of Hong Kong!
Lantau Island
Day 2-3
Journey to Lantau Island, home to the magnificent Tian Tan Buddha. Explore Ngong Ping Village and savor delicious vegetarian cuisine. Take a cable car ride, marveling at the stunning scenery along the Ngong Ping 360.
Kwai Fong
Day 3
Venture into Kwai Fong, a vibrant neighborhood in the New Territories of Hong Kong. This bustling area is known for its diverse shopping and dining options, making it a must-visit destination for travelers. Explore the streets lined with a variety of shops, from trendy boutiques to local markets, where you can find everything from fashion and accessories to unique souvenirs. Kwai Fong Plaza, in particular, is a popular spot for shoppers, offering a wide range of stores and brands to suit every taste and budget. After working up an appetite, indulge in a culinary adventure at one of the many dining options in the area. From traditional Cantonese cuisine to international flavors, you'll find a diverse range of restaurants and eateries to satisfy your cravings. Whether you're looking to update your wardrobe, find unique gifts, or simply enjoy a delicious meal, Kwai Fong offers a vibrant atmosphere and plenty of options to explore and enjoy.
Central
Day 3-4
In the evening, prepare for a breathtaking experience as you soar to new heights at Victoria Peak, one of Hong Kong's most iconic landmarks. This towering mountain offers unparalleled panoramic views of the city, making it a must-visit destination for travelers. As you ascend to the summit of Victoria Peak, either by tram or by foot along the scenic Peak Trail, you'll be captivated by the mesmerizing cityscape that unfolds before your eyes. The twinkling lights of the city's skyscrapers, contrasting against the darkening sky, create a truly magical atmosphere. Once you reach the Peak, take a moment to appreciate the awe-inspiring views from the observation deck. The panoramic vista stretches out in all directions, showcasing Hong Kong's stunning skyline, Victoria Harbour, and the surrounding natural beauty. The sight is particularly enchanting as the sun sets, painting the sky with a tapestry of vibrant colors. After taking in the mesmerizing views, explore the Peak's attractions and entertainment options. Visit the Peak Tower, a distinctive architectural marvel that houses an array of shops, restaurants, and attractions. You can also venture along the scenic walking paths and enjoy the tranquility of the surrounding nature. For a truly unforgettable experience, consider dining at one of the Peak's renowned restaurants. With a backdrop of the city's sparkling lights, you can savor a delectable meal while enjoying the unparalleled views.
Macau Island
Day 4-5
On a day trip to Macau, you will have the opportunity to explore a unique blend of Chinese and Portuguese cultures. Begin your journey by visiting the iconic Ruins of St. Paul's, the remains of a 16th-century church that showcase Macau's rich history. Afterward, head to Senado Square, the bustling heart of Macau's historic center. Take a leisurely stroll along the mosaic-tiled streets and admire the charming pastel-colored buildings, reflecting the Portuguese architectural influence. For those seeking excitement, Macau is renowned for its world-class casinos. Try your luck at one of the many establishments and experience the thrill of gaming in this vibrant city. Throughout the day, you will also have the opportunity to sample a diverse range of culinary delights. Macau offers a fusion of Portuguese and Chinese cuisines, allowing you to indulge in dishes like Portuguese egg tarts and authentic Chinese delicacies.
Tai Po
Day 5
We will visit Tsz Shan Monastery, a tranquil Buddhist sanctuary nestled in lush greenery. The monastery offers a serene environment for reflection and spiritual exploration. We'll admire the traditional Chinese architecture and stroll through landscaped gardens. Taking a guided tour, we'll learn about the monastery's history, Buddhist teachings, and cultural significance. The knowledgeable guide will provide insights into the monastery's architecture, statues, and rituals. Along the way, we'll have opportunities for quiet contemplation and appreciation of the peaceful surroundings. Before leaving, we can browse the gift shop for spiritual artifacts. This trip will provide a serene escape and a chance to deepen our understanding of Buddhism and its traditions.
Tai Wai
Day 5-6
In the evening, we will make our way to Tai Wai to enjoy a delightful "night tea" experience. Tai Wai is known for its bustling street food scene, where we can find a wide variety of delicious dim sum options. We will be spoiled for choice with offerings such as siu mai, spring rolls, dumplings, and more. These bite-sized delights will be freshly steamed or fried, bursting with flavorful fillings and wrapped in thin, delicate wrappers. We can leisurely stroll through the night market, sampling different dim sum dishes and immersing ourselves in the lively atmosphere. It will be a satisfying and authentic street food experience in Tai Wai.
Tung Lung Chau
Day 6-7
n our day tour to Tung Lung Chau in Hong Kong, we will hike through scenic trails, visit historic sites, and enjoy the island's natural beauty. After a ferry ride, we'll explore the Tung Lung Chau Country Trail, taking in the rugged landscapes and stunning views. We'll discover the ancient Tung Lung Fort, learning about its significance. The Tung Lung Chau Ancient Rock Carvings will captivate us with their intricate designs. We'll savor a picnic lunch amidst the serene surroundings and have the opportunity to walk along the seaside to enjoy the fresh wind.
West Kowloon
Day 7
In the morning, we can visit the West Kowloon Cultural District, which is home to the M+ Museum and various art venues. Here, we can immerse ourselves in the world of contemporary art, design, and architecture. We can explore the museum's exhibits, admire the artistic displays, and gain insights into Hong Kong's vibrant art scene. Afterward, we can take a leisurely stroll along the picturesque West Kowloon Waterfront Promenade. This serene oasis offers stunning views of the harbor and provides a peaceful atmosphere to relax and unwind. We can find a spot to sit, enjoy the waterfront breeze, and take in the beauty of our surroundings. Next, we can head to the Sky100 Observation Deck, located in the International Commerce Centre (ICC). From this elevated vantage point, we will be treated to panoramic views of Hong Kong's iconic skyline and harbor. We can take our time admiring the breathtaking sights, capturing memorable photographs, and marveling at the city's impressive architecture.
Tsim Sha Tsui
Day 7-8
In the afternoon, we will make our way to Tsim Sha Tsui, a vibrant district known for its shopping, dining, and stunning views of Victoria Harbour. We can start by exploring Nathan Road, a bustling street lined with an array of shops, boutiques, and malls. We can indulge in some retail therapy, browsing for fashion, electronics, or souvenirs to take home. Next, we can visit the Avenue of Stars, a promenade that pays tribute to Hong Kong's film industry. Here, we can take a leisurely stroll along the avenue, admiring the handprints of famous actors and enjoying the panoramic views of Victoria Harbour and the city skyline. To cap off our half-day trip, we can head to the Tsim Sha Tsui Promenade. This waterfront area offers a perfect spot to relax and soak in the breathtaking views of Victoria Harbour and the iconic Hong Kong skyline. If we time it right, we might even catch the Symphony of Lights, a dazzling light and sound show that illuminates the city at night. The Symphony of Lights showcases a synchronized spectacle of colorful lights, laser beams, and music, creating a captivating visual and audio experience.
Sai Kung
Day 8
For our day trip, we will visit the picturesque coastal town of Sai Kung in eastern Hong Kong. In the morning, we can explore Sai Kung Town, immersing ourselves in its vibrant streets, local markets, and traditional eateries. We can visit the Tin Hau Temple, dedicated to the goddess of the sea, and learn about the town's fishing heritage. Next, we can embark on a boat tour from Sai Kung Pier, enjoying the scenic beauty of the surrounding islands, rugged coastline, and hidden beaches. We might even spot dolphins or sea turtles along the way. After the boat tour, we can relax and unwind on one of Sai Kung's stunning beaches, such as Clear Water Bay Beach or Tai Long Wan Beach. For lunch, we can indulge in the renowned seafood of Sai Kung at one of the waterfront restaurants. From steamed fish to salt and pepper squid, we can savor the freshest catches of the day. In the afternoon, we can explore the Sai Kung Geopark, hiking along its scenic trails, marveling at unique rock formations, and taking in breathtaking coastal views. Before we conclude our day, we can visit the East Dam of High Island Reservoir, enjoying the serene surroundings and stunning reservoir views.
Trip Summary
8 days trip
Mong Kok, Lantau Island & 9 more
Transportation
Boat, Car, Train
What's excluded?
International flights
Food
Shopping
Why JoinMyTrip?
Trusted platform used by 150K+ TripMates
Have A Question?
Live Chat with our experts 24x7
Unique Trips hosted by Experienced Travellers
Secure Payments to ensure your money is always safe