Slide 1 of 1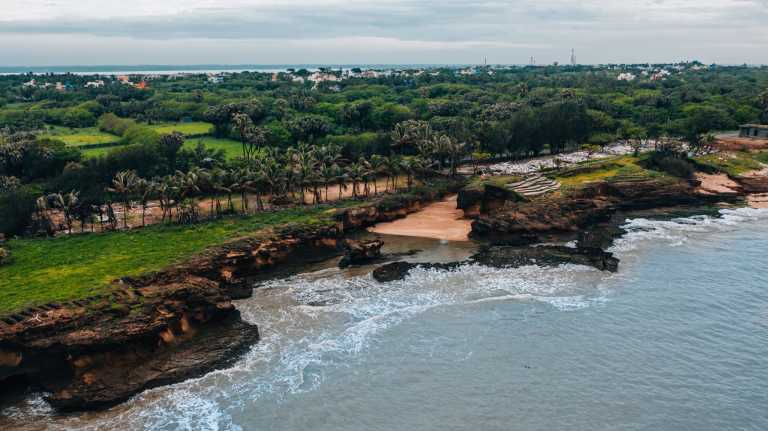 Travel off the beaten path to West India with a local! Female only, small group of 45+ year olds
Guided trip
12 days
5 stops
2 - 4 Mates
India
In December 2023 I will be travelling back to India for a couple of months. I would love to show things off the beaten path when one mentions India ie lions (not tigers) and flamingoes, Portuguese Churches and fortresses (not Hindu palaces and temples) . I imagine it to be a mixture of culture, nature, beach, sea, relaxing, and sightseeing. Because it seems more fun not to do this on my own, I am looking for 3-4 travel partners who want to come with me and experience. I'm a local and very familiar with the state of Gujarat as well as Daman and Diu (U.T). I have already planned an itinerary, but everything can be adjusted to new ideas and wishes. What's the plan? We start the trip in Daman, after 3 days exploring 15th century fortress and churches in Daman, we fly to Diu in a helicopter, we spend some time on the beach, check out more Portuguese churches and fortresses Diu for 3 days and then drive to Gir National Park to see the Asiatic lions in its natural habitat. From here we fly to see the Buddhist Elephanta caves that date to the 5th century. We end the trip in the bustling metropolis of Mumbai to check out its highlights, before you fly back home. Daman and Diu are a non-touristy version of Goa, with quiet beaches, Portuguese colonial fortresses and churches. Daman is a city in the union territory of Daman and Diu, on India's west coast. In the north, St. Jerome Fort, recalls the area's Portuguese colonial past. Across the Daman Ganga River, Moti Daman Fort holds the ruins of a Dominican monastery, plus the Basilica of Bom Jesus Church, known for its gilt altarpiece. Close by, the Chapel of Our Lady of Rosary features intricate carvings. We will then fly to Diu, overlooking the Arabian Sea, Diu Fort, a 16th-century Portuguese citadel, features a lighthouse and cannons. Inland, centuries-old St. Paul's Church was built in elaborate baroque style. Nearby, whitewashed St. Thomas Church is now home to the Diu Museum, with wooden carvings and religious artifacts. We will then drive to Gir National Park in Gujarat state. Gir National Park is the only place in the world outside Africa where a lion can be seen in its natural habitat. The lions of Gir are a majestic animal, averaging 2.75 meter's in length, and with a bigger tail tassel, bushier elbow tufts and prominent belly folds than his African cousin which has larger mane. Gir is a home to 40 species of mammals and 425 species of birds. We will then fly into Mumbai and take a ferry to The Elephanta Caves is a UNESCO World Heritage Site. The carvings narrate Hindu mythologies, with the large monolithic 5.45 metres Trimurti Sadashiva (three-faced Shiva), Nataraja (Lord of dance) and Yogishvara (Lord of Yoga) being the most famous. We will spend a day seeing highlights of Mumbai, before making your way back home. What to expect from this trip? This is going to be a very chill, laid back vacation for everybody. I would love to introduce to the local cuisine and culture. No tight schedules, flexibility all the way! Some beach and nature time along with some Portuguese colonial historical sites thrown in. 🏠 Accommodation: We will stay in boutique hotels, that I have experience with. We will have 2 persons sharing a room. Generally, breakfast will be included. Lunch and Dinner is excluded, I will be able to guide you to restaurants. 💰 What's included in the price? - All days of accommodation - Car Rental for the entire trips, along with a safe driver who I know personally and has taken me to trips earlier What's not included in the price? - Gir forest Safari entrance - Lunch and Dinner ✔️ About me: My name is Rashmi, and I am currently based in sunny Clearwater Beach in Florida, USA. I will be travelling to India in December to Daman to meet my parents who live in Daman. I grew up in this seaside gem and hope to share it with you. I am a vegetarian, but India caters to all tastes. I am truly looking forward to this trip and I guarantee we're going to have a great time! If you would like to add any destinations to the trip or add other places in your India-visit list, let's discuss. Since I am open to planning additional trips in India. I am very familiar with entire India and fluent in Hindi.
Your Booking includes free protection from Trip cancellations.
Learn More
Meet Your TripLeader
Phone Verified
Identity Verified
33 Countries
1 Trips Completed
I call both India and US, home. Having spent half my life in each of these places, I have travelled both of these countries extensively.
You can chat with Rashmi once you reserve your spot.
Trip Itinerary
Daman
Day 1-4
We will spend 3 days soaking in the beaches and 15th century Portuguese fortress and churches of Daman. List of places covered: Jampore Beach – Perfect Place To Unwind Devka Beach – Ideal Adventurous Location Moti Daman Fort – Dig Into The History Lighthouse – Soak In The Views Church Of Our Lady Of Sea – Pray For Your Loved Ones Cathedral Of Bom Jesus – Explore The Ruins Dominican Monastery – Know More About Daman Jetty Garden – Relax & Soothe Your Eyes Nani Daman Fort – Depicts Christian Culture
Diu
Day 4-8
Nagoa Beach! Shaped in a perfect semicircle, the Nagoa is the most popular beach in Diu Island. The mild waves and warm waters of the Arabian Sea hitting the shores here will coax you to take a dip. Gomptimata, Chakratirth and the beautiful Sunset Point are the other favorite beaches located a short distance away. Gangeshwar Temple This temple is located about three km away from Diu town in the Fudam village. Gangeshwar temple is dedicated to the Indian god, Shiva. You will find five lingas in the middle of mid-sized boulders along the shore, and these are continuously rinsed by the sea waves. Legend has it that these lingas were set up by the famous Pandavas of the Mahabharata epic. Ghoghla Beach offers ample opportunities for water sports to tourists like parasailing, water scooters, etc. You can while your hours swimming, sunbathing, parasailing, surfing etc. over here. St. Thomas's Church at Diu Island has been transformed into the Diu Museum by the local authorities. A magnificent edifice based on gothic architecture was constructed here in 1598. This Church contains wooden carvings, statues, idols, shadow clocks and other significant relic gathered from many sites. A portion of this church was turned into a museum to highlight its archeological significance. Diu Fort Diu Fort is a big, arresting structure found along the coast side of the island. It is believed to have been set up sometime between 1535 and 1541 AD. You get a splendid view of the sea from here. The interiors of this fort are bound to overwhelm you by the majesty of the ancient stonework, which seem to take you mentally back to the old times of the original dwellers. St. Paul's Church Built in 1691, St. Paul's Church at Diu is the only working church in the present time. The spell-bounding wood carving plus remarkably treated volutes and shell-like patterns and designs in the interior makes it among the most elaborate of all the Portuguese churches in India. Gomtimata Beach Gomtimata Beach is counted among the best beaches of the region and is a must-visit. Quiet and covered with natural white sand, it is situated at the western corner of the island. The ambience and the scenery are very picturesque here. Panikotha-Fortim Do Mar A commanding stone structure jutting out of the sea, Panikotha-Fortim Do Mar fortress is once believed to have been linked with land by an undersea tunnel. It's located right at the mouth of the creek and can be reached only by a canoe or a motor launch. It also comprises a lighthouse and chapel.
Gir National Park
Day 8-10
We will take a tailor made Gir Wild Life Tour Package that gives you an unparalleled opportunity to watch rare Asiatic Lions coupled with thousands of other elusive wild animals and hard-to-find birds like uncommon Asiatic wild ass, hyenas, Gir foxes, pygmy woodpecker, brown fish owl and black buck.
Mumbai
Day 10-12
We will see the Gateway of India, the Victoria Terminus and the Juhu beach. We will spend 1 day visiting the elephant caves. Mumbai is the financial capital of India, it's a busy, dense, bustling city of extreme riches and poverty.
Elephanta Caves
Day 12
Elephanta Caves are situated on Elephanta Island, about 7 kms from Mumbai's mainland shore. The caves can be reached by an approx. 1-hour boat ride from Gateway of India. It is a designated a UNESCO World Heritage Site on Elephanta Island, which consists of five Hindu caves, a few Buddhist stupa mounds that date back to the 2nd century BCE, and two Buddhist caves with water tanks. The caves are hewn from solid basalt rock mostly in high relief, that show syncretism of Hindu and Buddhist ideas and iconography.
Trip Summary
12 days trip
Daman, Diu & 3 more
Why JoinMyTrip?
Trusted platform used by 150K+ TripMates
Have A Question?
Live Chat with our experts 24x7
Unique Trips hosted by Experienced Travellers
Secure Payments to ensure your money is always safe