Slide 1 of 1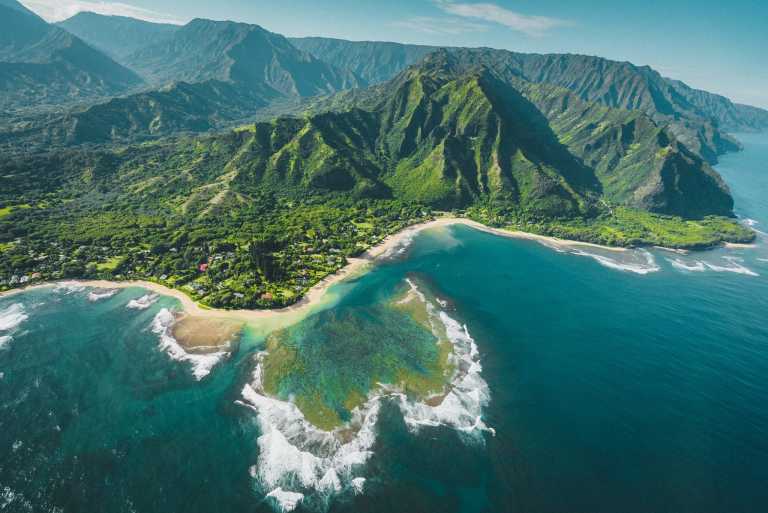 Exploring The Big Island Of Hawaii 🌺🌋🌊🏄🏽‍♂️
7 Days30 Days!
Extra Cancellation Days
only for the first TripMate
Guided trip
7 days
7 stops
2 - 5 Mates
United States
Hello Travelers! Are you ready for a week to explore Hawaii, discovering yourself and the fascinating Hawaii and its natural beauty? Let me introduce myself 👋🏻 my name is Eleazar I'm 25 I'm a professional photographer and content creator 📱 from sunny San Diego, California ☀️. Love meeting new people and exchanging cultures and languages and food recipes. I want to explore and have fun adventures with fun and outgoing people & maybe even make new friends. About the trip 🗺️ Join me in a beautiful & magnificent place called Hawaii with amazing beaches, breathtaking views, waterfalls & tasteful food. You'll find there is no shortage of things to do. Big Island is a truly diverse island paradise with activities for every taste.🌊🏄🏽‍♂️ 💰 What is included 🚕 Pick up & Dropoff from HILO Airport 🚗 Transportation with 24/7 roadside assistance & GPS & gas. 🛏️ Accommodations, depending on how many people go, we will either stay in a hotel or Airbnb with amazing views. 🏄🏽‍♂️ Activities dm in my profile, so we can have a 1-1 talk and explain the details of all the activities and places we will go. Also, get ready for your phone or camera to be full of beautiful pictures and videos. Don't worry if you don't know how to take pictures or videos because I will take them for you with my camera for free during the whole trip at no extra cost. I'm a professional photographer and videographer 📸🎥 with 6+ years of experience. We are going to the most beautiful places and take some amazing activities & and we will all have a good time together as friends/ TripMates. ❌ (meals are not included we will all split the cost for meals such as breakfast, snacks for the road & dinner at our accommodation. If we all decide to eat at a restaurant, you'll only pay for what you ordered) Ps: Since we will be wet & sandy most of the time, bring some extra clothes to change into after the activities and towels. The weather in May will be perfect, but don't hesitate in bringing clothes that are comfy and breathable. Also, bring sunscreen and a water bottle, so we can all be hydrated. Also, try packing light, we can all wash and dry our clothes from our washer & dryer where we will be staying at. You can also bring your own snorkeling gear so when we stop by beaches we can snorkel there:) There will be plenty of photos 📷 and videos to share with your family or friends Are you in? Send me a message! 🤙
Your Booking includes free protection from Trip cancellations.
Learn More
Meet Your TripLeader
Phone Verified
Identity Verified
4 Countries
4 Trips Completed
I always wonder why birds stay in the same place when they can fly anywhere on the earth. Then I ask myself the same question…
based on 5 reviews
Show All Reviews
You can chat with Eleazar once you reserve your spot.
Trip Itinerary
Hilo
Day 1-2
I will pick everyone up from the Hilo International Airport. Will introduce myself to everyone then will head to our home base after unpacking our things we will head to the grocery store's & buy our food supplies. Then we head back to our place to make lunch or dinner, depending on when everyone arrives. After we are done, we will head to the closest beach to relax and see the sunset and get to know each other better.😌
Rainbow Falls
Day 2-3
We will wake up early then make some breakfast then we will head to the amazing rainbows falls and take some fantastic views and photos. Later we will hike up from boiling pots, peepee falls & kahoama stream. Then head back, make some dinner and play some icebreaker games and have a few drinks and get to know each other better.😄
Pololū Valley Lookout
Day 3-4
We will wake up around 6am to drive to get to the famous Hamakua Farmers Market & have about 2 hours there shopping and looking at stuff. Later we will drive to the Waipio valley lookout & take some amazing pictures. Then will head to the pololu lookout & take the pololu trail & head to the Honokane nui lookout. After everyone is ready and taken all the pictures, if we still have time, we will head to the Tex Drive-In and have their famous Malasadas & anything else you are craving. Then drive back home to get some rest. (Meal not included)
MacKenzie State Recreation Area
Day 4-5
We will wake up early & head to the Kaumana Caves, a tropical park that descends into a massive 1881 lava-tube cave formed by Mauna Loa. After coming out of the amazing cave, we will head to the End Of The Road located in Nanawale Forest Reserve. Where we will see the remaining what & how the lava destroyed a town. Then we will head to the Mackenzie State Recreation Area where we will see strong waves on 30 foot cliff's. After that, we head back home to make dinner and later call it a night.
Pāhoa
Day 5-6
Free day we will all decide what to do and eat & maybe even take an activity. So plan ahead if you have a spot in mind & we will all agree to it, we can also go snorkeling and have a picnic at any beach or go hiking.🏝🏄🏽‍♂️
Hawaii Volcanoes National Park
Day 6-7
We will wake up early and head over to Hawaii Volcanoes National Park, and we will hike roughly 2-3 hours. We will go through Sulfur banks, steam vents & lastly hike to Kilauea Overlook. Then we will go & have our lunch and get refreshments. We will drive up to the mountain summit called Mauna Kea and watch the sunset and have some laughs, talk about what ever we want to enjoy our snacks and refreshments and enjoy the sunset over the clouds. Then we will head back and drive to back home and have our last dinner together.
Hilo
Day 7
The day we all didn't want it to happen :( As we pack up our things to head to the airport to drop you off, we will all tell each other your favorite thing or activity from the trip. When I drop you off, we will all take one last photo together as a memoir and give each other a hug and say our farewell's & hope that we see each other again.🥺👋🏻
Trip Summary
Accommodation
Hotel & Apartments
7 days trip
Hilo, Rainbow Falls & 5 more
Why JoinMyTrip?
Trusted platform used by 150K+ TripMates
Have A Question?
Live Chat with our experts 24x7
Unique Trips hosted by Experienced Travellers
Secure Payments to ensure your money is always safe