Slide 1 of 1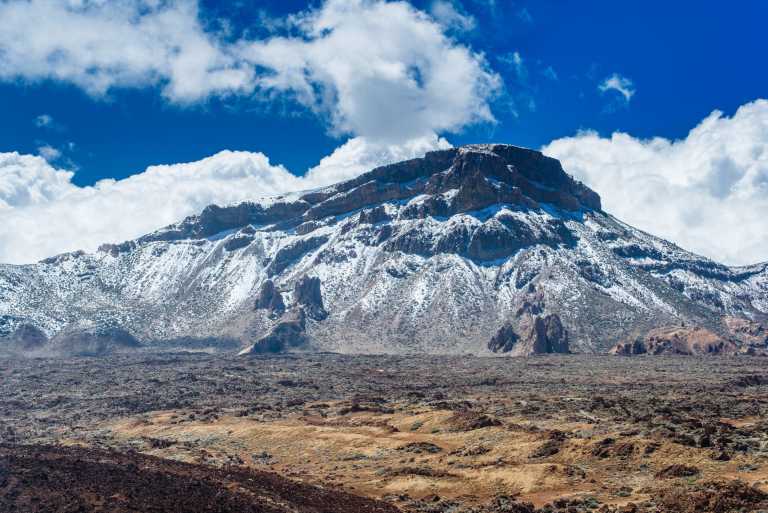 Tenerife Winter Escape - Ascent a Volcano, Eco Whale Watching Tour, local food, nature and chill 🌊☀️
Guided trip
6 days
6 stops
4 - 6 Mates
Spain
What's special?
Hiking Mount Teide
Whale watching tour
Summer in winter
🌡Are you tired of cold weather, yet? 🌏🌅If you are joining us from anywhere in Europe, chances it's quite cold there right now? There's nothing better than travelling to a warm place in the middle of winter. Whenever I've done this in the past, I felt so rejuvenated, re-charged and just overall happier for doing so. And it's not just any odd destination...we are going to TENERIFE! YESSSS 🏔🌞 Tenerife, the crown jewel of the Canary Islands, is a volcanic island that has built up from the ocean floor during the last 20 million years, and it is the largest and most populous island of the Canary Islands . If you, like myself, are Nature lover, enjoy taking photos and being the outdoors, you will love Tenerife's natural sea pools, hiking trails, Mount Teide and the magnificent Teide National Park which is a UNESCO World Heritage site. Rich in history, culture and biology, the island is a fascinating destination to explore, and I am inviting you to come discover it with me on this trip. I have planned this itinerary to take you on an unforgettable journey through Teide National Park's hiking trails, exhilarating whale watching tour, cultural visits to historical sites, and indulgent encounters with Tenerife's gastronomic delights. 👉🏼 Please note: the hike in Teide National Park : Because we are visiting in winter, the weather conditions can change, so we might have to take an alternative hike. Please , bear in mind, this is the highest Mountain in Spain, with the elevation of 3, 715 m. Your legs will ache 😂 Main attractions of the trip include: 🔸 Teide National Park ascend by cable car🌋 UNESCO World Heritage site 🔸 Whale watching tour 🐳 🔸 Sightseeing the island's most famous landmarks and leisure spots 🔸 Relaxing in Lago Martianez ( half day) 🔸 Lots of delicious local food 😋 Alternative excursions, should Mount Teide tour got cancelled: 🔸 Hiking Masca Gorge- Teno Rural Park (hiking shoes required for entry) 🔸 San Cristóbal de La Laguna- a city and municipality in the northern part of the island of Tenerife
ALOHA !🙌🏼 Hey beautiful people, welcome to the space. I'm Ewelina, a freelance Photographer & travel and nature lover, based in London. When I'm not planning my next trip or actually travelling, I work on photography/ marketing assignments. I also teach Hatha Yoga, which keeps me grounded in a big city. I'm super excited about this trip, as I feel there's something so deeply magical about the Canary Islands, and I know this journey will be a lasting memory.
Details about the accommodation: 🚋 This is a public transport trip, so it's important we stay as central to all the main transport links as possible. At the same time, I would like to avoid being surrounded by noisy hotel resorts and drunken tourists, so I will find a middle ground. So far, the accommodation is a traditional style villa, with 8 beds, and plenty of space to enjoy. Depending on the group size, this might change slightly, and we could move to a hostel/ hotel. The bottom line, this is not a luxury holiday accommodation, given our budget. And I want to spend the money we have on all the delicious food and sights available on the island. do you agree? I will be conduction a group zoom call before our departure to give you details of the trip and the house we'll be staying in. Please make sure to reach out, I'm here to answer any questions, or simply just to have a chat. xx Ewelina
What's included?
5 nights shared accommodation
Hiking in Teide National Park
Cable car ticket to Mount Teide
Whale & Dolphin watching tour ticket
Nature photography tips and sharing
Your Booking includes free protection from Trip cancellations.
Learn More
Meet Your TripLeader
Phone Verified
Identity Verified
30 Countries
4 Trips Completed
Hey, I'm Ewelina 👉🏼 Passionate Travel Planner👉🏼 Curator of Unforgettable Journeys
based on 2 reviews
Show All Reviews
You can chat with Ewelina once you reserve your spot.
Trip Itinerary
Tenerife
Day 1-4
Day 1: Arrival in Tenerife • Our adventure begins as you land in Tenerife, where the temperature should be nice and warm. • After settling into our accommodation, we'll have time to relax, walk to the beach and spend time getting to know each other. • Let's grab a drink ( of any kind, I drink tea), and watch the sunset together, ask questions and talk about our itinerary. The excitement is ON!
Santa Cruz de Tenerife
Day 4-6
Day 2: Getting to know Santa Cruz de Tenerife • We're staying in Santa Cruz throughout our trip due to its abundant offerings, and it's central location. • Morning: Start the day with a local breakfast and a delightful cup of traditional Baraquito coffee mixed with vanilla liquor. • Today's plan includes relaxation at Teresita Beach, known as one of the most stunning beaches in the Canary Islands, featuring golden sand, numerous restaurants, bars, and plenty of sunshine. • Afternoon: For our lunch/dinner, we'll visit the Mercado Nuestra Señora de África, a vibrant market. • Evening: Preparing for tomorrow's tour, getting packed lunch sorted, etc.
Puerto Los Cristianos
Day 6
Day 3: Whale & Dolphin Watching Tour ⛵🐳 💚The tour is with an eco company, with a no chasing policy, and no disturbance to the eco system. • Morning: We'll embark on a thrilling whale watching tour from Los Cristianos. During the sail you will be able to see the breath taking south coast of Tenerife, Mount Teide and also the chance of seeing many different species of whales and dolphins that are passing by on their migration route including Sperm Whales, Fin Whales, turtles, many different species of dolphins, Jelly Fish and marine Birds. • Dinner together, exchanging our impressions of the tour, strolling through town to get an ice-cream. Just enjoying life.
Mount Teide
Day 6
Day 4: Hiking in Teide National Park- UNESCO World Heritage site. ✨ Please note: this tour is subject to weather conditions • Morning: We'll begin this amazing adventure with a thrilling cable car ride that ascends Teide, Spain's highest volcano, offering breath-taking panoramic views of the surrounding landscapes. • Once at the summit, we'll embark on a small hiking tour through the otherworldly terrain of Teide National Park, characterized by unique volcanic formations and vibrant flora. • This is the highest mountain peak in Spain, with stark contrasts between the rugged volcanic terrain and the clear blue skies, creating a surreal and photogenic setting for your hike. • Afternoon: Weather permitting, we'll take a moment to enjoy the views, take photos, and maybe have a sandwich break at the peak (can you tell I'm a big foodie? 😋😂) 👉🏼 Things to remember before the hike: ✔ This is a high peak at 3, 715 m so make sure you're okay with high altitudes ✔ Bring appropriate shoes/ clothing as the temperature is likely to be cold up there ✔ Make sure to have enough water, food or snacks to keep your energy levels even during the trip
Parque Marítimo César Manrique
Day 6
Day 5: Swimming in artistic surroundings • Morning: Explore the Parque Marítimo César Manrique, a stunning maritime park in Santa Cruz de Tenerife. • Enjoy the striking architectural design by renowned artist César Manrique, featuring pools, sculptures, and lush gardens. •Take a refreshing swim in the saltwater swimming pools, complete with cascading waterfalls and breath-taking sea views. • Relax in the sun on the spacious sunbathing terraces or under shady palm trees, creating a tranquil oasis. • Discover the artistic and cultural elements of the park, which reflect the unique blend of nature and creativity that César Manrique was known for. Afternoon: • Time to be alone (if desired), shop souvenirs etc.: Just allow yourself to appreciate the beauty of the trees and flowers on every corner. The lovely royal poinciana trees, the magnolias, oleanders, among others. Do some people- watching, gaze at the blue sky, call your mom ☺!
Tenerife Sur Reina Sofia
Day 6
Day 6: Departure (activities subject to your departure time) • Breakfast at the villa. • Morning: Explore the scenic cliffs of Los Gigantes. Optionally, take a boat tour to see the cliffs from the sea. • Lunch at a local seafood restaurant with ocean views. • Afternoon: Free time for souvenir shopping or relaxing at the villa. • Check-out from the villa. Transfer to Tenerife South Airport for your departure.
Trip Summary
Accommodation
Hostel & Apartments & Hotel
6 days trip
Tenerife, Santa Cruz de Tenerife & 4 more
Transportation
Train, Boat, Trekking, Car
What's excluded?
Flights & transfers
Food & drinks
Local transport
Lago Martianez entry Є 5.50 🙂
Why JoinMyTrip?
Trusted platform used by 150K+ TripMates
Have A Question?
Live Chat with our experts 24x7
Unique Trips hosted by Experienced Travellers
Secure Payments to ensure your money is always safe