Slide 1 of 1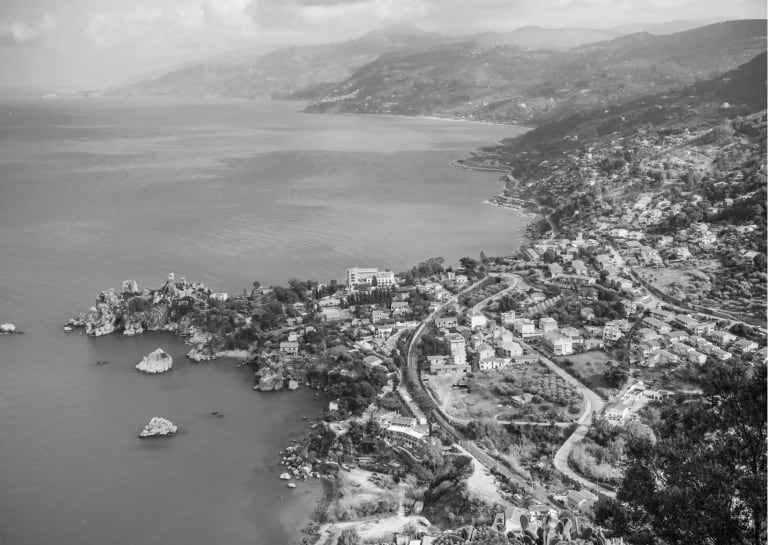 Sicily, Italy Holiday Retreat: Immerse in Culture, Discover Hidden Gems, Relax in a Countryside Villa with Pool
Guided trip
6 days
6 stops
4 - 7 Mates
Italy
Hello everyone 😊 If you are looking for an amazing life experience , experiential tourism in Sicily with locals, staying in a beautiful villa with private pool, garden,BBQ while discovering hidden gems towns around and experiencing the real tradition and culture of Sicily... DO NOT LOOK Further 5 nights ☀️ Sicily Holiday Retreat☀️ full of relaxation, beaches, fun, nature, historical towns to visit, old traditions to discover, tasty food to enjoy, and photography & yoga classes to embrace the change. ☀️☀️☀️ About me/us: I am Aldo, an Italian guy, from Sicily, easy going and open mind, I will be your local Sicilian guide together with my friend Gabriele a Sicilian freelancer photographer, well traveled and a very sociable and friendly guy who speaks English, Italian, German, Spanish. We Love traveling, make amazing memories, and connecting with other beautiful souls and we want to pass on and share our love and passion for our beautiful island, Sicily full of old traditions, history , culture, unknown beautiful places, amazing traditional food ☀️☀️☀️ Where we will stay and the accommodation : 🏠The villa with private swimming pool, garden, BBQ, Wi-fi, and kitchen facilities are located near Marina di Ragusa, a nice village on the south coastline of Sicily with its amazing sandy beaches, touristic port, natural reserves, nice restaurants, bars and night-life and amazing atmosphere to enjoy our stay. The villa will be our base for all 5 nights, where we will enjoy our private pool whenever we feel like it, we will cook and eat together amazing food, aperitif afternoon in the garden, have yoga classes by the pool, and much more. 🛏️ We will sleep in comfortable shared rooms with single beds ( room will be shared with other 2/3 Tripmates) *possibility to book the room for single use or for a couple/friends for a higher price* Because of the great position of the Villa, we will visit the towns and villages around to discover and experience places full of art, tradition, and history like the towns of : 📌 Marina di Ragusa, vibrant village of the Sicilian south coastline with its tourist port, beaches, and nightlife 📌 Ragusa Ibla, an UNESCO World Heritage Site 📌 Scicli , in val di Noto , an UNESCO World Heritage Site 📌 Marzamemi, is a tiny old fishing village that today is a must-to-see place in Sicily and Italy. You will fall in love with 📌 San Lorenzo Beach with its white crystal water and sandy beaches 📌 Natural Reserve Randello for a photography trekking tour and connecting with nature (please check the itinerary stops section for all details and activities about these special places) ☀️☀️☀️ What IS included in the price:💰 ✅ 5 nights accommodation in a shared room(2/3 tripmates ), single bed 🛏️ at the Villa with private pool, garden kitchen to use, Wi-Fi ✅ Shared cars to visit the towns planned and move around easily 🚗 ✅ 1 morning or afternoon Yoga class 🧘🧘🧘in the garden by the pool with a professional Yoga teacher ( if you like to participate) ✅ 1 morning or afternoon photography class/walking tour with Gabriele your professional photographer tripmate ( if you like to participate ) ✅ First day welcome aperitif/dinner/bbq🍷🍕🍝 ( I will be your Italian chef :D ) ✅ Last day farewell aperitif/dinner/bbq🍷🍕🍝(I will be always your favourite Italian chef) ✅ Emergency insurance for free ONLY for German and Austrian provided by joinmytrip.com ✅ 24/7 customer service ☀️☀️☀️ What is NOT included in the price ❌ Flights ❌ Food and drinks that we will have at the villa (cost to be shared ) ❌ Lunch and dinner out ❌ Extra personal or other group activities, we can discuss and decide to include other activities if we feel like to ❌ Cars petrol not included 🚗 ( cost to be shared ) ❌ Transfer/bus from and to the airport 🚍 . After the booking is confirmed we are happy to organize and help with the transfer. ❗With food and drinks at the Villa during our stay, there is generally no restriction, we will cook together everything we like ... pasta, vegetable, meat, pizza, BBQ (a lot of fun 😊 ) and the cost will share between tripmates. ❗Everyone takes responsibility, keeps the common areas clean, helps clear the table and clean the kitchen after the meal, and cleans up after themselves ❗ Be always respectful to each other, no drama ONLY good vibes and amazing memories Are you ready to embrace the change and enjoy this amazing Sicilian experience with us? SO JoinMyTrip .....sit back, relax, and enjoy the journey *** Please do not hesitate to contact me on the Q&A section and ask for any details***
Your Booking includes free protection from Trip cancellations.
Learn More
Meet Your TripLeader
Phone Verified
Identity Verified
9 Countries
Hello everyone 😀 I am Aldo , an Italian guy. I love travelling, make amazing memories, connecting with other beautiful souls
You can chat with Aldo once you reserve your spot.
Trip Itinerary
You will meet Aldo and the group in Marina di Ragusa
Find the best flight details to and from Marina di Ragusa ->
Marina di Ragusa
Day 1-6
We will meet at Catania's airport ✈️ on the first day 1st of September from where we will reach our villa by transfer /bus🚍 . Or you can meet us directly at the place with a direct public bus ✅DAY 1 - Arrival at the Villa and check-in - Lunch, chilling, and relaxing with afternoon walk/beach time 🏖️ - Welcome sunset dinner/aperitif by the pool - Marina di Ragusa tourist port walk/night out to chill in the bars with music and atmosphere ( we can decide as a group )
IBLA BAROCCA
Day 6
✅Day 2 - Morning Yoga session by the pool/garden with a professional yoga teacher 🧘🧘🧘 - Afternoon Visit to Ragusa Ibla -> UNESCO world heritage historical town with palaces and churches dating back to the 17th century, is famous all over the world for its stunning baroque churches and the awesome historical alleys. This place is regarded as one of the most relevant tourist attractions of Sicily and Italy is a joy to wander, its labyrinthine lanes weaving through rock-grey palazzi to open onto beautiful, sun-drenched piazzas. We will enjoy the walking tour, we will taste traditional delicious food, and why not a pizza night out 🍷🍕
Marzamemi
Day 6
✅Day 3: San Lorenzo beach and Marzamemi - Beach day in San Lorenzo, one of the most amazing beaches in Sicily with white sand and crystal water - Afternoon/dinner in the wonderful tiny fishing village of Marzamemi where you will fall in love with the atmosphere, full of restaurants or street food so we can taste amazing seafood and traditional Sicilian dishes, walking around the village full of bars, music, and good vibes is definitely an experience that you do not want to miss (have a look at the pictures).
Scicli
Day 6
✅Day 4 An amazing town in the Val di Noto, Scicli is a must-see item on a trip, it is an -> UNESCO World Heritage Site with all its churches, museums, old historical palaces, and narrow streets. Since 1999 Scicli has been the main location of the RAI 1 TV fiction "Il Commissario Montalbano" and, since 2012, of "Il Giovane Montalbano" Lots of history, culture, old traditions as well as a vibrant young nightlife scene with bars, music, and good vibes during all Sicilian summertime nights where all people meet each other at the Piazzas.
Riserva naturale integrale Cava Randello
Day 6
✅Day 5 - Walking photography tour At the Natural Reserve Cave Randello which is located very close to our Villa. We will experience a full immersion into photography with our friend Gabriele who will share tips and feedback and at the same time we will enjoy a nice walk immersed in nature between bushes full of old trees / Mediterranean plants / fresh air and beaches as well with crystal water perfect to jump in. - Last night's goodbye aperitif /dinner/BBQ made by your always favorite Italian chef 😊 meet we will enjoy the time together in a relaxing way in our Villa in the garden by the pool sharing beautiful memories BUT no crying because it is never a goodbye INSTEAD is always an ARRIVEDERCI. - Night out at Marina di Ragusa tourist port for a drink, walk, and music.
Marina di Ragusa
Day 6
✅Day 6 - Breakfast and check out - Departure to the Airport of Catania We will hug each other with a big smile and with amazing memories as we had an amazing experience with other beautiful souls, we have made true friendships, we have improved ourselves, and remember it is never a goodbye ... it is always an ARRIVEDERCI until the next one. We will help to organize all departures to the airport by bus or private transfer.
Trip Summary
Accommodation
Other & Apartments
6 days trip
Marina di Ragusa, IBLA BAROCCA & 4 more
Hey Aldo, Im interested. When exactly are the dates? Can you dm
Hey 👋 sure you can send me a DM pls
i can't DM, make a day/2 trip, I can join, we can chat and decide the itenary and change accordingly...
Read More
Hi . For some logistical reasons a 1/2 days trip does not work because too short unfortunately, considering people have to travel etc . However if in the future I will make a 3nights/weekend trip I w...
Read More
looking forward for the weekend trip, I have last weekend of july and 2 weekends of early aug, don't...
Read More
Hi , for some reason I can not find you to write a DM . If you want send me a DM yourself.
Why JoinMyTrip?
Trusted platform used by 150K+ TripMates
Have A Question?
Live Chat with our experts 24x7
Unique Trips hosted by Experienced Travellers
Secure Payments to ensure your money is always safe
Looking for more trips?
Here's some similar trips that you might be interested in.