Slide 1 of 1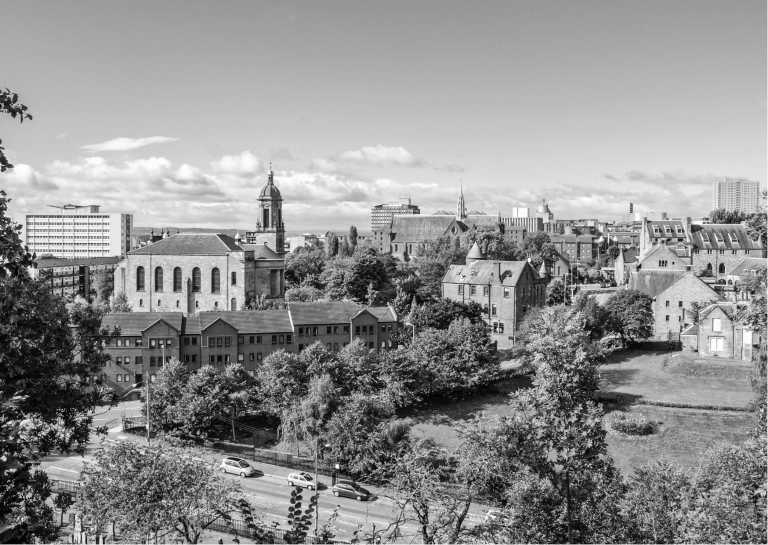 Scottish Adventure with Wild Camping!: Roadtrip Around the West Coast, Mountains, and Sunsets!
Guided trip
8 days
12 stops
2 - 4 Mates
United Kingdom
Join me on this amazing adventure in the Scottish Highlands and Islands! ! FLEXIBLE DATES ! Hi!👋 My name is Damian and I kindly invite you to join me on this wild adventure in Scotland. I am a recent graduate and a fellow traveller who enjoys walks, sunsets and a chill night out at the pub. I have lived in the area during Covid (2021) and I am keen to return as I found it to be incredibly tunning and completely off the beaten path. ✨ This is not your typical road trip. We will not be visiting the "big" places but instead driving on some of the most remote roads in some of the most remote areas of the UK! You will see valleys, extinct volcanoes, hills, lakes, waterfalls, lakes high up the mountains, and much more! Sounds like fun? Did I mention that these destinations are far away from tourist places? We will have whole beaches and mountains to ourselves as we explore this wild part of Scotland. ✨ I made sure to include something for everyone. Pub in the middle of nowhere? Check. Hiking? Check. Caves? Check. Beautiful sandy beaches? Check. 🎥 And on top of that, I will be filming throughout the trip and you will be presented with a trip highlights video after returning home, that way your friends and family can relieve your experiences from the comfort of their sofa! 🎥 In short: ✨ We will meet in Glasgow for a chill afternoon that will allow us to get to know each other, have a walk around the city, and enjoy an evening at a local pub. We stay the night at a central hotel with shared rooms(single beds). ✨ We will begin the trip by taking an early morning train from Glasgow to Fort William. This is one of the most beautiful, scenic train rides in Europe - the West Highland Railway. ✨ Once in Fort William we will make our way to the car rental for the pickup! We then make our way south towards Oban. We spend the first-night camping at one of the campsites around Oban. ✨ Next morning we cross the sea from Oban to Craignure on the Isle of Mull. We spend the night at a campsite on the island, in the lovely village of Salen. ✨ Drive towards the coastal town of Tobermory, from where we take a ferry to the village of Kilchoan. ✨ Wildcamping at the beach! ✨ Drive towards the town of Mallaig, ferry to the Isle of Skye. Wild camping night at Glen Brittle memorial hut. ✨ Drive back to the mainland and a night at a campsite by Loch Ness! ✨ Early morning ride back to Fort William to return the car. ✨We take the train back to Glasgow with some final spectacular views on the way. We say our goodbyes at Glasgow Queen Street Station. ✨ For this trip, I want to visit places that made my stay there special and also explore more with a car, something I couldn't do while living there. This trip would be perfect for someone who doesn't need to visit the biggest attractions. People who love a good hike (but no extremes), chilling at the beach, and admiring the views while experiencing the local life. ✅ INCLUDED IN THE PRICE: ✔️ All accommodation (Hotel in Glasgow, campsite fees, shared rooms) ✔️ All transport (Train tickets, ferry fees, car rental) ✔️ Camping gear (Stoves and gas for cooking while camping, cutlery, cooking set) ✔️ INSURANCE (if you are a resident of Germany and Austria) ✔️ Buffer budget in case of any emergencies ❌ NOT INCLUDED IN THE PRICE: ❗️Flights (however, I am happy to help you find the best deals) ❗️Transport from and to the airport ❗️Food and groceries(we will be splitting the costs between ourselves) ❗️Tents, sleeping bags, etc. (We will be able to buy them at a local shop in Fort William unless you are bringing your own) ❗️Fuel (cost shared between TripMates at the end of the trip) ❗️INSURANCE (if you are NOT a resident of Germany or Austria) Got any questions? Ask away in the Q&A section! Once you book, we can chat and make sure we're a good fit and that this trip is everything you're looking for. Excited to hear from you! 🙌🏻
This ship has sailed!
Unfortunately this trip has commenced or been completed already. But don't worry! We have a lot more similar trips that you could check out.
Your Booking includes free protection from Trip cancellations.
Learn More
Meet Your TripLeader
Phone Verified
Identity Verified
9 Countries
2 Trips Completed
Hey! I am a graduate, traveller, filmmaker and gamer. Eager to experience the world!
You can chat with Damian once you reserve your spot.
Trip Itinerary
Glasgow
Day 1-2
The day that it starts! We will be meeting in Glasgow and, depending on when everybody gets there, we will take a walk around the city center to see some sights! We will spend the night at a Hotel close to Queen Street Station.
Fort William
Day 2
In the morning we take the early (~8:30am) train from Glasgow to Fort William (3:30hrs). he train follows the West Highland Railway which makes it one of the most beautiful train journeys in Europe. the adventure begins here! Once we arrive in Fort William (~12:00) we head to the car rental office to pick up our ride. Once that is out of the way, depending on the groups mood we will either hike or take a cable car ride up Ben Nevis, the highest peak in the UK. After that we will start the road trip by heading south to the town of Oban.
Oban
Day 2-3
We arrive in the evening, check in at our campsite not too far from the town. Time to relax after the first full day. If you're still high on energy there are a few places where we could take an evening walk to watch the sunset!
Craignure
Day 3
In the morning we get ready for our first ferry crossing. We will arrive in Craignure, on the Isle of Mull around 10am. From here we make our way to Mckinnon's Cave to which we will need to hike through some tougher than usual terrain, hiking shoes required! There are waterfalls in the area which we will visit provided that we have enough time after visiting the cave :)
Salen
Day 3-4
We will spend the evening at Salen Bay Campsite which offers beautiful views of the Sound of Mull where we can hopefully catch another beautiful sunset. In the evening we will have time to relax. There are shops and a pub in the walking distance where we can enojy an evening drink with the whole group.
Tobermory
Day 4
Next morning we drive towards Tobermory, a picturesque coastal town with local shops, cafes and restaurants. We leave the car to explore. There are multiple options, we can walk to the Tobermory Lighthouse which offers perfect views over the Sound of Mull and the Ardnamurchan peninsula on the other side. Late lunch at the local restaurant serving local seafood! We catch the 16:00 ferry from Tobermory to Kilchoan.
Kilchoan
Day 4-6
From the ferry, we take a short ride to the Sanna Bay. It is a beautiful, secluded beach with crystal-clear water and silky smooth sand. We will spend the night here, wild camping for the first time! The next day we will drive back to the village of Kilchoan where we can take a shower at the campsite, re-supply in the local store, and move on to our next destination. We will see the Ardnamurchan Lighthouse, overlooking the most westerly point on the UK mainland. A lot of hiking opportunities in the village. With supplies and showered we ride for about an hour to our next stop. The next night is spent wild camping on the Singing Sands, close to the village of Acharacle.
Mallaig
Day 6
In the morning we will hike back to our car after a nice breakfast by the beach. Shower at the local Acharacle Campsite. We will be on our way to the next stop by 11am. This will be our longest ride yet at about 3 hours (out of which 1 hour is the ferry to the Isle of Skye).
Glenbrittle
Day 6-7
When we arrive at Skye we wil drive to Glenbrittle Campsite to leave our car. We will hike to Coruisk Memorial Hut where, if weather allows, we will spend a night wild camping with views towards the Atlantic Ocean and the Isle of Soay.
Fort Augustus
Day 7-8
Morning hike from the hut back to the Campsite to freshen up, have breakfast and visit the Fairy Pools, one of the highlights of Skye! Depending on the groups choice we can visit the Talisker Whisky Distillery which is close by. We then drive for about 2 hours to Loch Ness, where we can hike around the legendary lake. We will be sleeping at Inver Coille Camping & Glamping, Loch Ness close to Invermoriston village.
Fort William
Day 8
Early morning start as we will be driving from Invermoriston to Fort William to return the car before 11. If we have the time we will be able to have breakfst at the pub. The train to Glasgow leaves at ~11:30am. The train ride back to Glasgow will mark the end of our journey together.
Glasgow
Day 8
Upon arrival we can share one last meal together provided that you have time before your flights. We will say our goodbyes and make our way to the airport. If you arrived by train from other UK cities, I will be able to help you buy train tickets for your journey.
Trip Summary
Accommodation
Camping & Hotel
8 days trip
Glasgow, Fort William & 10 more
Transportation
Train, Car, Boat
Hi Damian, I am really interested in the trip and i noticed that dates are flexible. Is it possible ...
Read More
Hi Bhumit! Thanks for your message. I am happy to do the same trip in August however I can't guarantee it will take place since I need at least 3 people to participate to cover all costs, if I don't m...
Read More
Why JoinMyTrip?
Trusted platform used by 150K+ TripMates
Have A Question?
Live Chat with our experts 24x7
Unique Trips hosted by Experienced Travellers
Secure Payments to ensure your money is always safe