Slide 1 of 1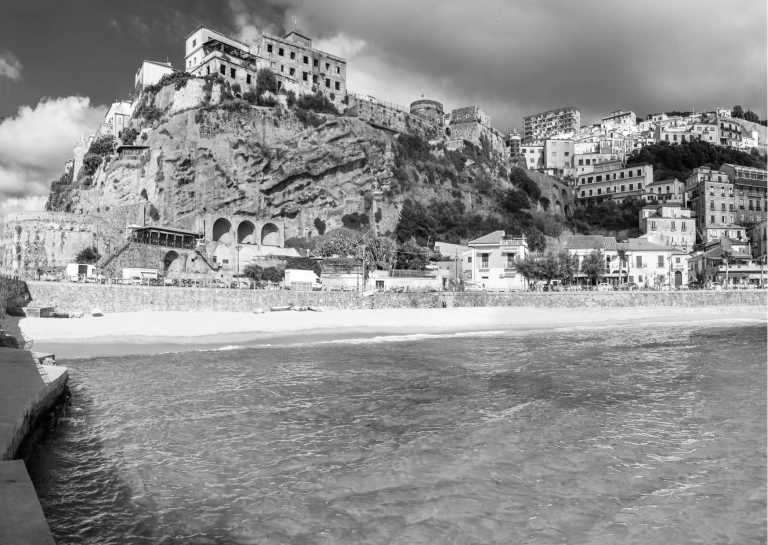 Same price for 1 or 2! CoWorking Trip in Beautiful Calabria, South Italy
Coworking trip
16 days
4 stops
1 - 2 Mates
Italy
What's special?
Private Beach just outside the camping
Same price for 1 or 2 people (shared bed)! This trip has 3 dates options: - September 2nd to 10th - 8 days - September 10th to 17th - 7 days - September 2nd to 17th - 15 days (you are looking now at this option) Are you tired of the daily grind in your home office 💻 and longing for a change of scenery? Escape the monotony and join us on an incredible journey! Let's relocate your office to the captivating region of Calabria, Italy, for one or two weeks. During work hours, you'll enjoy the picturesque surroundings, the private beach, and once work is done, we'll set out together to explore the wonders of the area. Calabria, with its enchanting landscapes and rich culture, awaits us in all its splendour. September still offers the perfect opportunity to bask in the Mediterranean sun and savour the soothing sea. The price is the same for one or two people! We could rent a car to visit the surrounding area. ❤️‍🩹 INSURANCE: Travel insurance is included if you are a resident of Germany or Austria. For any other TripMates, you will need to purchase your own Travel Insurance, which also covers you for medical expenses should you need it while we are away.
Hello! My name is Romain, a 36-year-old French citizen residing in Naples. I can work anywhere so I decided to work from the 2nd of September in Calabria. I will have my own Bungalow. Throughout my travels, I have visited more than 40 countries, embarking on adventures solo, with friends on organized trips. I take pleasure in organizing and planning, managing finances, interacting with clients, as well as assisting, teaching, and uncovering the wonders of the world.
Details about the accommodation: A air-conditioned private Bungalow with a double bed for you and your friend/partner. You will have your own kitchen, veranda and bathroom. There is a common terrace, protected from the sun and from the rain. The camping is small, they will be maximum 20 people sharing the private beach. The beach is just outside the camping (3 minutes walking distance from the Bungalow). The water is warm and crystal clear, ideal for snorkeling. 📩Feel free to ask me any questions through the Q&A section! I'm eagerly looking forward to meeting each and every one of you!
What's included?
Wi-Fi of 27 MB/s
A private Bungalow (Shared rooms)
TripLeader fee for planning
Shared, open place to work.
This ship has sailed!
Unfortunately this trip has commenced or been completed already. But don't worry! We have a lot more similar trips that you could check out.
Your Booking includes free protection from Trip cancellations.
Learn More
Meet Your TripLeader
Phone Verified
Identity Verified
41 Countries
Open-minded poliglot traveler 🏳️‍🌈
You can chat with Romain once you reserve your spot.
Trip Itinerary
CAMPING FUEGO
Day 1-16
Welcome to the charming camping site nestled in the heart of Calabria, Italy. Experience the tranquility of nature and the luxury of a private beach at our little slice of paradise. Embrace the beauty of the surrounding landscapes, unwind to the soothing sounds of the sea, and create unforgettable memories under the sun. Discover the perfect blend of relaxation and adventure at our idyllic camping site with a private beach, where nature's beauty embraces you at every turn.
CAMPING FUEGO
Day 16
A air-conditioned private Bungalow with a double bed for you and your friend/partner. You will have your own kitchen, veranda and bathroom. There is a common terrasse, protected from the sun and from the rain.
Tropea
Day 16
Tropea, a 10 minutes drive from the camping, is a picturesque coastal town located in the enchanting region of Calabria, Italy. Famous for its stunning views, crystal-clear waters, and white sandy beaches, Tropea is a paradise for beach lovers and sunseekers. Perched atop a cliff, the town offers breathtaking panoramas of the Tyrrhenian Sea and the surrounding coastline. Beyond its natural beauty, Tropea is steeped in history and culture. Wander through its charming cobbled streets lined with traditional houses, and explore historic landmarks like the Santa Maria dell'Isola, a beautiful medieval church set on its own rocky outcrop. Indulge in the flavors of Calabrian cuisine at local trattorias, savoring fresh seafood, authentic pasta dishes, and the famous sweet red onions, a local specialty. With its warm and inviting atmosphere, Tropea captivates visitors with its undeniable charm and Mediterranean allure, making it a must-visit destination for those seeking a blissful coastal retreat.
Aeolian Islands
Day 16
Excursions depart from Tropea to the Aeolian Islands. We could do a day trip by boat to the Aeolian Islands. The Aeolian Islands, a breathtaking archipelago located in the Tyrrhenian Sea, off the northern coast of Sicily, offer a mesmerizing blend of natural beauty and volcanic wonder. Comprising seven main islands, each with its unique character, the Aeolian Islands are a UNESCO World Heritage Site. These enchanting islands boast dramatic landscapes featuring towering volcanoes, turquoise waters, and stunning beaches. Stromboli and Vulcano are two of the active volcanoes, treating visitors to awe-inspiring volcanic activity, especially Stromboli's fiery eruptions visible from afar. Visitors can indulge in activities like exploring ancient ruins, relaxing in natural thermal baths, and hiking to scenic viewpoints. The Aeolian cuisine delights with fresh seafood, sun-ripened produce, and local delicacies like "pane cunzato" and "cannoli." With a laid-back ambiance, charming villages, and warm hospitality, the Aeolian Islands offer an unforgettable escape into a world of natural wonders and Mediterranean allure.
Trip Summary
Accommodation
Camping & Apartments
16 days trip
CAMPING FUEGO, CAMPING FUEGO & 2 more
Transportation
Trekking, Boat
Have A Question?
Ask the TripLeader questions about the Trip by clicking on the button below. Your question and the response will be visible on this page once it's answered.
What's excluded?
Flights
Car rental (share)
Meals and drinks
Fuel for the car (shared)
Boat trip
Why JoinMyTrip?
Trusted platform used by 150K+ TripMates
Have A Question?
Live Chat with our experts 24x7
Unique Trips hosted by Experienced Travellers
Secure Payments to ensure your money is always safe