Slide 1 of 1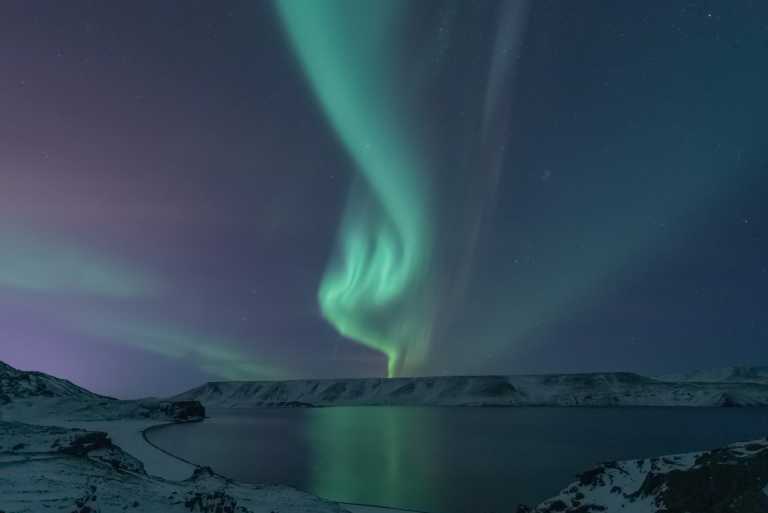 Northwest Icelandic adventure for the waterfalls, views and The Northern lights ✈️🌋📷
Guided trip
6 days
5 stops
4 Mates
Iceland
What's special?
Breath-taking Views
Entry to the Blue Lagoon included
Freedom to explore
Okay, I'm ready for another adventure. Who wants to hunt for the Northern Lights with me? 📷 We will spend Five nights staying in Iceland for an adventure filled trip. The days will be for exploring the best sights of the Northwest fjords of Iceland and the nights for hunting for the northern lights. From incredible waterfalls to black sand beaches, this is not one to miss! I can't wait to capture the beauty of this country and explore it with you. So, what are you waiting for? I am looking for 4 intrepid explorers to join me on this quest! I hope you are all ready to put on your thermals and wrap up warm for this Icelandic adventure because we will be making everyday count and going out rain or snow. If anyone else is happy to drive as well, there is potential for more spaces on this trip. Please let me know if that is something you are willing to do. 🚗 All other activities and travel we can decide on as a group and use split wise while we are on the trip to share out expenses. This means we won't have to stick to a tight schedule and can go with the flow to make sure we all have the best trip! 🚗 Rental car: The fee for the car rental is covered, but we will be splitting the fuel and parking costs between us. A few things to note: 🥶 It will be cold, so you will need layers, layers and more layers. 🌧 It will also most likely be wet, rainy or snowy, so make sure you have your waterproofs. 🧊 You may need crampons as it could get very Icey. 🥾 Finally, there will be lots of walking to get those hiking boots at the ready. Are you ready for a jam-packed weekend in the land of fire and ice? Let's chat, and I will give you more details and answer any of your questions.📩
A bit about me… I am Alannah and will be your Trip Leader (Basically I do all the arranging and booking, so all you have to do is show up!) I love creating new memories and meeting new people. I am always hunting for and exploring new places to find the best photo spots! I am a firm believer that travel is for everyone, and I absolutely love making new friends. So, if you're ready to get some awesome photos, you know what to do... I have hosted a number of successful trips already and absolutely love to explore. I have been to Iceland three times previously and plan to go back a lot more! There is so much to see and explore in this amazing and breath-taking country. I promise this is the trip for you if you are ready for an adventure!
We will be staying in a few different Air bnb's to allow us to explore more of the area. It would be good if you are willing to share a room, as we will be staying in a shared apartment/ room with a kitchen and other facilities. If this could be an issue, please make sure to contact me and I will see how I can help to accommodate for you.
What's included?
Accommodation for all five nights
Car Rental fee
Entry to the Blue Lagoon
Trip Leader fee (for all the organising)
Your Booking includes free protection from Trip cancellations.
Learn More
Meet Your TripLeader
Phone Verified
Identity Verified
62 Countries
6 Trips Completed
Addicted to travel, new experiences and meeting new people. Are you ready to join me?
based on 17 reviews
Show All Reviews
You can chat with Alannah once you reserve your spot.
Trip Itinerary
Reykjavík
Day 1-2
Day of arrival! Depending on everyone's arrival time, we will plan accordingly. I can help you to arrange airport pickups, or you can take a bus to the city. We will aim to meet either in the city or at our accommodation. We will talk about this in our WhatsApp group prior to the trip. On the first day, we will have a nice meal together and get to know each other. We will also go through the plan for the rest of the week.
Reykjavík
Day 2-3
The Golden Circle! We will be taking the day to explore all the best spots on the Golden Circle and trust me there are some gorgeous locations, you will not want to miss. From the water spouts to waterfalls and much, much more, we will be doing it all!
Grundarfjörður
Day 3-6
Over the next couple of days, we will head north to a different air bnb location that will allow us to explore more of the northwest of Iceland. There is so much to see including amazing viewpoints and some awesome waterfalls. There is so much to discover around this area, and we will be a bit further away from the city as well to keep us away from the light pollution, so hopefully, more chances to see the northern lights!
The Retreat at Blue Lagoon Iceland
Day 6
The Blue Lagoon is the country's most famous and well-established geothermal spa in southwestern Iceland. The spa is located in a lava field near Grindavík and in front of Mount Þorbjörn on Reykjanes Peninsula. Entry tickets will be included in the price for this experience.
Þingvellir National Park
Day 6
The Northern Lights! On a clear night, you can see them throughout most of the country from late September to early April. But it's important to remember that, as a natural phenomenon, seeing them is never a guarantee. It's best to make your way as far out of the city limits as possible: The least amount of light pollution will allow the glowing lights to show more vividly. Pingvellir National Park is particularly known for offering spectacular views of the Northern Lights.
Trip Summary
Accommodation
Apartments & Bed & Breakfast
6 days trip
Reykjavík, Reykjavík & 3 more
What's excluded?
Flights
Fuel & Parking fees
Meals
Why JoinMyTrip?
Trusted platform used by 150K+ TripMates
Have A Question?
Live Chat with our experts 24x7
Unique Trips hosted by Experienced Travellers
Secure Payments to ensure your money is always safe