Slide 1 of 1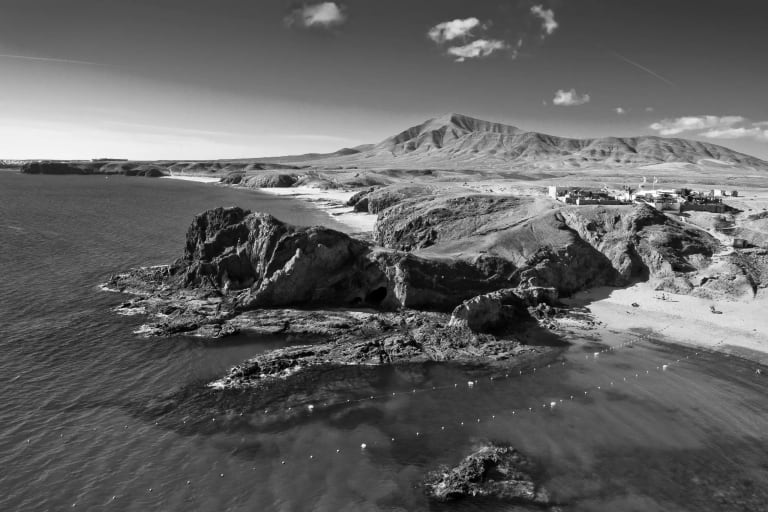 Long Weekend Road Trip in Lanzarote, Spain
Guided trip
5 days
5 stops
2 - 7 Mates
Spain
Discover the stunning landscapes and unique culture of Lanzarote on a road trip like no other! From the volcanic landscapes of Timanfaya National Park 🌋 to the charming town of Teguise, from the Sea Trek 🌊 or Underwater Museum to the beautiful beaches of Papagayo, there's something for everyone on this adventure. Take in the island's natural beauty, taste delicious local wines, and experience the vibrant nightlife - all on a road trip you'll never forget. Book now and get ready for the trip of a lifetime in Lanzarote! ✈️ This trip promises to be an exciting and unforgettable experience, filled with a mix of adventure, relaxation, and cultural exploration. I am Camilla and I am going to be your guide. I am 23 yo, I am Italian and when I was only 17 years old I decided to move to Ireland to start exploring the world. Since then I have traveled to 18 countries and I have such a passion for learning new traditions, cultures, and languages and meeting new people from all over the world. I am adventurous and like to plan and organize every detail of my trip and life in general. I am very energetic, my relatives or friends would tell you I never stop. I am looking for friendly and adventurous people like me, who are not scared of traveling with strangers and willing to share common spaces. You should be energetic, adventurous, friendly, and outgoing, and possibly you should have a driving license (if not don't worry we will find someone who will drive us around). What's INCLUDED in the price? ✅ ✅ Accommodation (shared rooms with another person, twin beds -> double beds available on request in case you are a couple or friends)🏩 ✅ Breakfast ✅ Camel Ride ✅ Timanfaya Park Guided Tour ✅ Car Rental ✅ Trip planning 📝 ✅ Smart packing list 🎒 OPTIONAL: - Wine Tasting - Sea trek - Underwater Museum NOT INCLUDED: ❌ ❌Flights ✈️ ❌Fuel (depending on local fame at the time of travel, km, etc. to be split during the trip between TripMates) ❌Extras like personal expenses for food ❌Souvenirs etc. 🎁 Want to know more? Message me! See you soon! ✈️🤩
This ship has sailed!
Unfortunately this trip has commenced or been completed already. But don't worry! We have a lot more similar trips that you could check out.
Your Booking includes free protection from Trip cancellations.
Learn More
Meet Your TripLeader
Phone Verified
Identity Verified
18 Countries
1 Trips Completed
Camilla, 23. Italian 🇮🇹 Wanderlust✈️🌍, Adventurous 💃🏻 Friendly and Outgoing ♥️
You can chat with Camilla once you reserve your spot.
Trip Itinerary
Arrecife
Day 1-2
DAY 1. Arrival in Lanzarote. After ice-breakers game and settling in our accommodation we spend the night exploring the capital Arrecife. We will have a look at the historic centre and have dinner in one of the local restaurants and have a glance at the Spanish nightlife. Note: our accommodation will be the same every night, since we have a car and our transfers are less than 1h away we will head back to the same place every night. the accommodation consists of 3 apartments where we will share the room with another person in single beds.
Centro de visitantes e interpretación del Timanfaya
Day 2-3
DAY 2. In the morning we have breakfast and we collect our car. Then we take a 30 minutes drive to the Timanfaya National Park for an amazing guided tour of the volcanic site, including stunning hikes and camel rides exploring the surroundings. If we are lucky enough we might be able to taste unique delicacies from the restaurant El Diablo, which uses geothermal forces to cook their food. In the afternoon we will visit a local winery and taste some of the island's excellent wine
Jameos del Agua
Day 3-4
DAY 3. In the morning we will visit Jameos del Aguaa stunning cave complex that was turned into a cultural center by local artist César Manrique. You can explore the caves, swim in the natural pool, and see the albino crabs that live there. Next, head to Cueva de los Verdes, another impressive lava tube cave system. By sunset we will reach el Mirador del Rio for amazing views on the seascape and to shot amazing photos!
Playa de Papagayo
Day 4-5
DAY 4. In the morning we will visit Playa de Papagayo. After we will reach the Underwater Atlantic Museum for an amazing underwater experience or for a Sea Trek adventure. Note that these activities are optional and can alternatives can be discussed. in the event the majority of tripmates wants to participate the others can try other activities or simply relax in the nearby beaches or taste the local food in the numerous markets around it. In the afternoon we will leave our car at the drop off point and we will be exploring Teguise, a charming town that was once the capital of Lanzarote. We will visit the Sunday market, see the historic buildings, and try some local food. After experiencing a bit of nightlife we will head back to our accommodation.
Lanzarote Airport (ACE)
Day 5
DAY 5. Sadly, is time for departures. After having breakfast all together we will say our goodbyes to our amazing tripmates and adventure and we will head back to the airport depending on the time of our flight.
Trip Summary
Accommodation
Apartments & Hotel
5 days trip
Arrecife, Centro de visitantes e interpretación del Timanfaya & 3 more
Have A Question?
Ask the TripLeader questions about the Trip by clicking on the button below. Your question and the response will be visible on this page once it's answered.
Why JoinMyTrip?
Trusted platform used by 150K+ TripMates
Have A Question?
Live Chat with our experts 24x7
Unique Trips hosted by Experienced Travellers
Secure Payments to ensure your money is always safe