Slide 1 of 1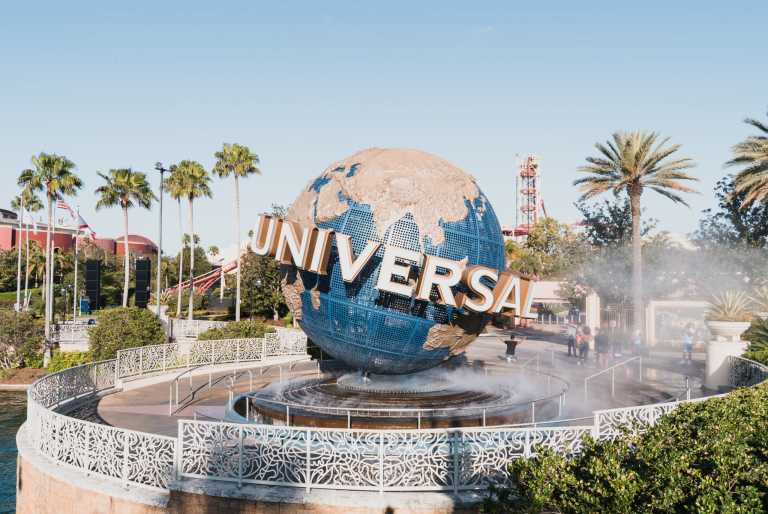 Long Weekend Exploring Universal Orlando Studios Horror Nights Adult Weekend: Scares, Thrills, Jet Skis, and More!
Guided trip
4 days
11 stops
4 Mates
United States
Hey! Are Ready To Build A Wanderlust Friendship This Fall? 🎃 🍁 I'm Kayla, A 28 year old TripLeader and photographer from Windy City Chicago 🏙️. Working in the tech industry for the last 5 years, has granted me the opportunity to visit new places all around the 🌎. When I'm not out of the country, I love traveling within the US. Halloween is my favorite time of the year! Do you want to be a big kid for a weekend & face your fears for a night? I'm looking for my scream squad to survive a night at Universal Orlando's Halloween Horror Nights, The World's Premier Halloween Event!! Are you ready to have a screamtastic weekend? It's time for scares, thrills, delicious food - and more! 🧟‍♂️ 🎢 🚤 Here's what you can expect from this amazing trip to Orlando: ⭐️ A mixture of outdoor/Indoor activities, delicious food, and swimming (Check out the Itinerary Below) ⭐️ A fun & adventurous like-minded group ⭐️ Rollercoasters & Haunted Houses ⭐️ Good music and greater times!! The price includes: ✅ Airport transfers from Orlando International Airport (arrival & departure) ✅ Transportation to all the stops through the duration of the trip ✅ Accommodations in our Beautiful Airbnb - Private Rooms for each TripMate ✅ Horror Night's General Admission & Express Pass (No waiting in long lines) ✅ Luxury Jet Ski Experience ✅ Wi-Fi ✅ Swimming pool access ✅ Lifelong memories ✅ Travel insurance for people from Germany or Austria Not Included: ❌ Flights ❌ Food & drinks at restaurants ❌ Gatorland Admission Any questions? Ask in the Q&A next to my name! Will you be one of the lucky 4 to join my scream squad & survive the weekend with me on this Halloween trip? 🎃🖤
Your Booking includes free protection from Trip cancellations.
Learn More
Meet Your TripLeader
Phone Verified
Identity Verified
9 Countries
🌍 Traveler| Airbnb | Food 🥘 |📍Based In Chicago "The Journey ain't sh*t, but the Destination is Lit"
You can chat with Kayla once you reserve your spot.
Trip Itinerary
You will meet Kayla and the group in Orlando International Airport
Find the best flight details to and from Orlando International Airport ->
Orlando International Airport
Day 1
Welcome to Orlando!!! Please make sure your flight arrives at the airport no later than 3pm. Once everyone has arrived, we will stop by Publix for snacks, food and drinks. Then on our way to our Airbnb!
Kissimmee
Day 1
Time to unpack, and mix & mingle! Once we arrive to our Airbnb, you'll have time to unwind, swim and chill. After a couple of hours or so, we will spend time getting to know each other. I'l have music & games for us to enjoy. Feel free to bring yours too!!
Pig Floyds Urban Barbakoa
Day 1
Ready for some BBQ?! We will enjoy dinner at Pig Floyd's, where they use traditional fire, smoke & pit methods to create vibrant, delicious BBQ. There will be vegetarian and gluten free options available.
Cocktails & Screams
Day 1-2
Time to get spooky! We will end our night with a drink at Cocktails & Screams. They're a Lively, Halloween-inspired haunt bar, that's open year round! There will be many options to choose from on their creative cocktails & draft beer menu! 🕷️🍷
First Watch
Day 2
Happy Saturday!! After we've had a chance to rest our pretty eyes, we will head over to brunch by 11am. We will be dining at First Watch, an award-winning breakfast, brunch, and lunch favorite that specializes in both traditional and innovative creations, all freshly prepared to order.
Gatorland
Day 2
Welcome to Gatorland! 🐊 There isn't a better place to see alligators and crocodiles of all sizes. We will head over there after brunch and you will have free range to explore the park. You'll have access to the free-flight aviary, petting zoo, one-of-a-kind animal shows, thrilling Screamin' Gator Zip Line and new Stompin' Gator Off-Road Adventure! Gatorland is optional. After we leave brunch our driver will drop off anyone who would like to go back to the Airbnb!
Universal Studios Florida
Day 2-3
The Main Event!! Welcome to Universal Studios Horror Nights! What you can expect: 10 Terrifying Haunted Houses, 5 Sinister Scare Zones, Live Entertainment, Rollercoasters & Attractions, and Themed Food & Drinks (additional cost). You'll get to enjoy all of the park with your express pass! We will be able to cut the line for all haunted houses one time & ride as many rides as you please without the hassle of waiting in long lines!! This excursion will last from 7pm-1am.
Kissimmee
Day 3
Happy Sunday ☀️ Time to sleep in and relax! Once everyone is awake, we will enjoy a brunch made by all of us! We will prep & cook as a team and have a good time mixing & mingling. After brunch you can enjoy a swim in the pool, play games or relax.
Davenport
Day 3
Lets hit the water!! Around 4pm we will head over to Luxe Experiences, a luxury jet ski tour service in the heart of Orlando. We will have the options to use 5 jet ski's for 1 hour or 4 jet ski's for 2 hours. While enjoying our time on the water, the Luxe expert team will oversee and guide us to ensure we have a great and safe time! This excursion will last from 4:30pm-6:30pm.
Café Tu Tu Tango
Day 3-4
Last Dinner 🍲 Our trip is coming to an end, so why not end it together over a delicious meal! We will have the pleasure of dining at Café Tu Tu Tango. They're a tapas-style restaurant, that has small-plate menus featuring a wide array of sharable dishes. We will enjoy live entertainment and watch artists paint while we eat. The beverage menu features art-inspired craft cocktails, signature sangrias, beer and wine.
Orlando International Airport
Day 4
Happy Monday!! Thank you for surviving Horror Nights with me! Now It's time to head back home to reality 😫. Please make sure to book flights after 2pm, to give us time to clean up and head out to the airport! Safe travels my friends! 🛫
Trip Summary
Accommodation
Apartments & Other
4 days trip
Orlando International Airport, Kissimmee & 9 more
Yes, can it be via whatsapp?
Yes! unfortunately I unable to send my phone number via here. We can set up a 10 min zoom call if that works?
Good morning! I'm actually thinking of giving them this trip to disney as a gift
Thank you for your patience! I'm back in the country now. That's awesome! Would you like to chat via zoom? We can discuss more details and what you're looking for!
Hey, good morning! Everything is good? Is this price just for one person? I would like to go on thi...
Read More
Hi Vivian! Hope you had a great Monday. Sorry for the delay, currently out of the country. Everything is still good! The price is per person, will they be looking to join us for the horror nights?
Why JoinMyTrip?
Trusted platform used by 150K+ TripMates
Have A Question?
Live Chat with our experts 24x7
Unique Trips hosted by Experienced Travellers
Secure Payments to ensure your money is always safe
Looking for more trips?
Here's some similar trips that you might be interested in.