Slide 1 of 1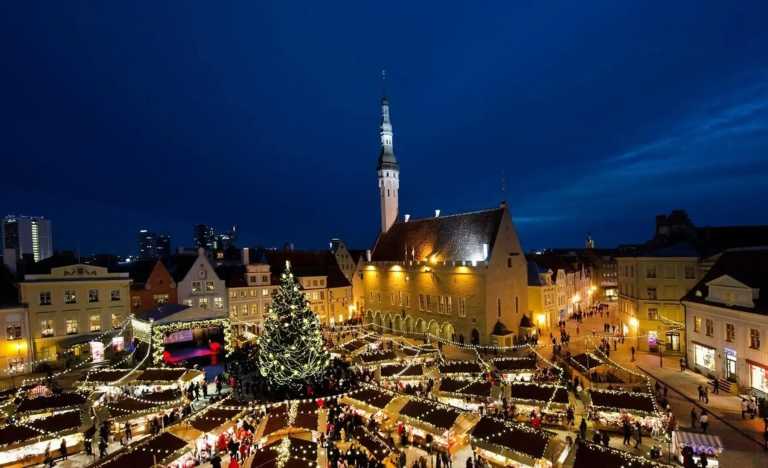 Level Up Your Health and Immerse in Wonderful Experiences in Tallinn, Estonia with a Health and Fitness Coach
Guided trip
5 days
4 stops
3 - 4 Mates
Estonia
What's special?
Coaching
Health workshops
Immersive experiences
Do you want to level up ⬆️ your health and life? Do you want to explore the hidden gems 💎 of Tallinn, Estonia? Do you want to form lifelong connections with other travellers🧳? If you answered YES to the above, welcome on my trip to my beautiful hometown! During this week in beautiful Tallinn - a superb combo between medieval and modern -, I guide you through up-leveling your health and life in multiple areas. As a holistic health and fitness coach, I put a focus on multiple crucial aspects. You'll leave Tallinn content, refreshed, and ready to rock your life! 🤩 Each day is similar. The daily agenda looks like this: 😋 healthy breakfast together (cooked by me - I'm open to your suggestions, too!) 🧑🏻‍🎓digging deep into a health topic for 1.5-2 hours (nutrition, fitness, sleep, stress, etc.) 😎 immersive experience somewhere in Tallinn (related to the topic of the day: spa centre, healthy sweets cafe and food market, nature hike, trampoline jumping, mind-expanding exhibition, zoo or open-air museum) 😍free time in the afternoon 🥗shared dinner and discussion in the evening In December, there's also a beautiful Christmas market in old town and we can go ice skating too. Come and join in the magic! 🪄 It's a small group: 5 people, including me. This means that I can give you personal attention and coach you through anything that comes up. Trust me, I'm a professional ☺️ We'll live together in a spacious apartment in the city centre. I will be responsible for breakfast and dinner🍴 - you can always help! I promise that each meal is healthy and gives you ideas on what to cook once you leave this retreat week!
About me! I am a holistic health (Holobody) and fitness coach, certified by Mindvalley. I've helped people make their lives better already for a year, coaching them online. Moreover, I have 10+ years of experience in sports: former long-distance runner and am now a bikini fitness competitor (bodybuilder). Now, I want to meet people in real life for this intense week of health and life transformations! 😍Yes, coaching online is convenient and fun, but I think that this new kind of immersive experience where we take a look at all the important areas of your health can have an even greater impact! I'm passionate about sports 🤾🏻‍♀️ and nutrition. During this retreat week, I will teach you a lot about the things I know. I cannot transfer all my knowledge in such a short time, but I will give my everything to help you build up a new routine that you can start practicing when you go home or continue travelling! I will provide you with the best tools of an athletic mindset as well as meal prep, training plans, stress management, and planning your day based on your chronotype.
Details about the accommodation: Spacious apartment with 3 bedrooms. You will share a room with one person. Open kitchen and living room area for lounging, WiFi, washing machine. Quiet street, yet quite central, and just a walk away from restaurants, cafés, 🍴and the old town. Instagrammable interior! 📸 Soft, warm, and earthy colours. Lots of light. Board games are available for entertainment. You can reach out to me in the Q&A section in case you have questions about the accommodation!
What's included?
Breakfast and dinner
Transportation to attractions
Entrance fees
Accommodation (Shared rooms)
Towels, bed sheets, shampoo, shower gel
Hair dryer, washing machine
My workshops and coaching
Personalised training plan (gym/running)
Your Booking includes free protection from Trip cancellations.
Learn More
Meet Your TripLeader
Phone Verified
Identity Verified
35 Countries
1 Trips Completed
Mindvalley-certified health and fitness coach, ghostwriter, and mentor - ready to travel!
You can chat with Silja once you reserve your spot.
Trip Itinerary
Glehn park
Day 1-2
Arriving and settling in. We will go for a walk, talk about our intentions and goals for these days. Note that you can arrive on Sunday evening too! If you tell me when you are arriving, I can pick you up from the airport, ferry harbour, or bus station for an extra fee of €10 ☺️ I will have a car for running errands on the first day only! If you arrive early, we will go together to visit Glehn park, a magical park in the city. We'll explore rock statues from Estonian mythology, hike in the forest, wonder at the beautiful castle, and get a refreshing drink from the spring which is called "Rõõmu allikas" - which translates to "the spring of joy". The first day is dedicated to getting ready for change, facing your limiting beliefs about your health, and focusing on your mindset. Nature is a good place to reflect upon all this once we have done the morning workshop!
Tallinn Christmas Market
Day 2-3
In the morning, we will discuss nutrition and how to make conscious food choices. This is followed by a cool foodie experience: a walk in the local food market + tasting gluten and sugar-free healthy cakes and other desserts in a local café. We will order a piece of everything and have a healthy feast! That's the only lunch that is included in the trip price ☺️ We will also walk to the Old Town Christmas market to enjoy the holiday vibes!
Mustamäe Elamus Spa
Day 3-4
Movement day followed with some rest! After the morning workshop on choosing the right kind of training, recovery, mobility, and everything else sports-related, we'll actually go out and move! We'll visit an indoor trampoline jumping centre where you can get a great workout in and play like a child. It's safe, it's fun, it's amazing for your body! After the workout, we will chill and talk about stress management in a spa. Mustamäe Elamus Spa 21+ is a luxurious place, free of noise (because no children), and full of tranquility. It features multiple saunas - steam, smoke, salt, mud - and you can treat your body for hours and hours. There's no time limit. You can stay in the hot tubs, saunas, and ice baths for until dinner. They provide towels and robes on the spot. With this ticket, you can also enter the other spa next door that does include children 😊
PROTO avastustehas
Day 4-5
On this day, we will build you a routine, a plan that you can use in real life. This means a lot of thinking, putting different pieces of the life puzzle together... so, for inspiration, we are visiting the Proto invention factory that makes science fun! You can have fun and hang around inside and also sit down with your notebook to think about your routine.
Trip Summary
5 days trip
Glehn park, Tallinn Christmas Market & 2 more
Transportation
Train, Other
What's excluded?
Flights
Transport to and from accommodation
Lunch
Why JoinMyTrip?
Trusted platform used by 150K+ TripMates
Have A Question?
Live Chat with our experts 24x7
Unique Trips hosted by Experienced Travellers
Secure Payments to ensure your money is always safe