Slide 1 of 1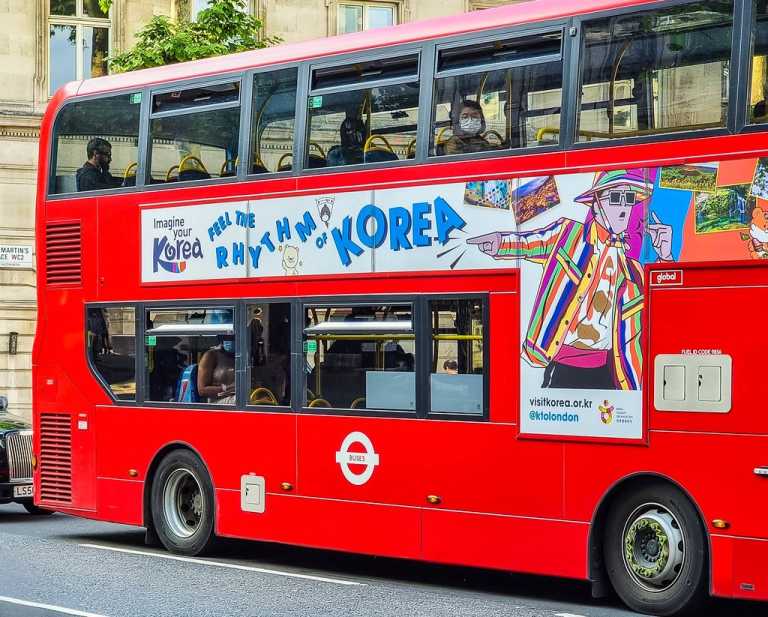 K-Culture Weekend Getaway in London: K-Food, K-BBQ, K-Pop Night Out, and Korean Culture Exploration
Guided trip
4 days
10 stops
3 - 4 Mates
United Kingdom
What's special?
Experience SEOUL in SOHO
See London with the Culture of Korea
Love K-Culture ad K-pop? This is for you
Experience South Korea In Europe! 🇰🇷🇬🇧Seoul In Soho! Seoul is an extraordinary thriving city. But it is too far and Expensive for some. But did you know you can experience so much of Korean culture, K-food and K-music in London, England? Korean Culture and Influence which has flourished across the world over the past decade or more – not only in music but also in film and video games and TV and fashion and food, has also become strong within the English Capital London. 💜 With the Growth of Interest in Kpop, Dramas like Squid games and the glory everyone want to experience Korea. This can be done in London, with Korean BBQ's, K-street food, K-fashion, k-Beauty and even Live shows and Themed nights. **Please note for the type of trip this is, There will be a higher amount of walking than normal to take in key areas of the city as well and the influence of Korean Culture. 🏃‍♀️ I am looking for fun & open-minded TripMates who enjoy good conversation, K-Food, Love for Kpop & trying new things to join me on this Hallyu Influenced Weekender! ✌🏽 So get in contact and let's put some Seoul in our Trip!
About me! Hello! I'm Aimee, 29+2 Years pandemic (Fine, i'm 31), British 🇬🇧 Obsessed with Travel, Foodie, bookworm and a self confessed Nerd! 🧍🏽‍♀️ I love meeting new people and exploring new countries and cultures. I believe everyone has their own story and their own adventure, and those stories should be shared. 🌸 For the past 11 years I have worked within the Fashion Design field and through this I have had the great opportunity to travel solo and meet so many amazing people from across the world.🌍 But more recently I have gone Freelance within design and Graphics as well as growing my own online store and platform. You can read more about me & my travels on my profile. 😀 🗺 My itineraries can often be busy and filled with seeing as much of the area we are in as possible, but I do leave room for flexibility so we can enjoy the unexpected & exciting things whilst away! You'll find I love real experiences and adventure but I also love the cities and comfort too with my Favourite City so far being Seoul, South Korea🇰🇷 As you can tell, this greatly influenced this Seoul Soho experience with everything I enjoyed and experienced during my trips to the South Korean City. ⭐️
Details about the accommodation: Our stay is located in the centre of London within 700 metres of King's Cross St Pancras and less than 1 km from King's Cross Station with a Balcony View. Our Apartment will come with a well-fitted kitchen, guests will find a stovetop, a refrigerator, kitchenware and an oven. The spacious apartment provides a washing machine, a private entrance, a seating area, a dining area, as well as a flat-screen TV with streaming services. The unit offers 4 beds and we will be sharing this space. 1 double Bed 2 Single Beds 1 Sofa Bed Let me know in the Q&A section if you have questions about the trip or the accommodation! Looking forward to hearing from you!
What's included?
Accommodation (Shared rooms)
K-pop Stray Kids Night Out
Food, Drink & Breakfast in Apartment
Activities & tours mentioned
Pre-departure guidance eg: Packing List
Experienced & knowledgeable trip leader
Logistics taken care of by myself
Full Designed Itinerary
Transport to and from Night Out
Your Booking includes free protection from Trip cancellations.
Learn More
Meet Your TripLeader
Phone Verified
Identity Verified
14 Countries
Energetic Brit and a Self confessed Nerd! 👋🏼
You can chat with Aimee once you reserve your spot.
Trip Itinerary
King's Cross
Day 1-4
Our Main Location is the great City of London. But British Tours is not our focus. Let's explore and indulge in everything Korean from K-food, K-pop, K-Beauty and learn all about K-culture. Day 1 - We will ll meet at Kings cross Station and move from there to our Accommodation for the next 4 days.
Chinatown
Day 4
Where our Adventure begins! 🇬🇧🇰🇷 - Once we have all settled into our accommodation and discussed the "How long each of our travel was to get here" we will then set off for the late afternoon to China town. Exploring all the stores and the Korean traditional foods including the Street sweet snack Bungeo-ppang and the Dalgona Candy that they have In the K-drama Squid Game. - We will then go for our evening meal at Olle Korean BBQ where famous K-stars have eaten when they have been on tour in Europe. You can also see their signatures Including BTS members , Black Pink, Tottenham/Korea footballer Son and actor Park Seo Joon. 💜
Covent Garden
Day 4
End our first night looking at the Christmas lights and fake* snow at Covent Gardens. - Here we can take in the Traditional British oak at Christmas. Covent gardens always lights up from the 2nd November onwards ready for Christmas. - Here we will end our first night and head back to the accommodation for a night in and prepare for a full packed day on the Saturday,
Leicester Square
Day 4
On the Saturday we head to Leicester Square to experience the K-Shopping that London has to offer in its Centre. - From K-pop Albums, k-Beauty, K-food, K-snacks, Seoul Photoshoot Booths and we can look at the London Views on the way.
Golden Square
Day 4
For Late lunch before preparations for the k-pop Night out at Mukbang In Golden Square. 🥢🌸 - Where we can have traditional Korean dishes such as Tteobokki, Bibimbap, Army Stew, Kimchi pancakes, and even have the Seoul Fav Food Korean friend chicken and Sumaek! (Beer and Soju) 🍻
Islington
Day 4
Saturday Night in Islington at the Grace for "Stray Kids Club night" - From Hellavator and District 9, all the way up to the most recent Maxident… Get learning those choreos, get the fan chants practiced and get ready… because you're not going to want to miss out on the ONLY Stray Kids club night in London!
Korean Cultural Centre
Day 4
Sunday we sooth our Night out heads with a great big breakfast and then off to learn about Korean Culture. ⭐️At the Korean Culture Centre, There is always events and tours on from Korean films, History and art. They will be announcing their winter line up in the next month. SO we can plan together the best Experiences we want to go to.
The British Museum
Day 4
The Korea Foundation Gallery at the British Museum was opened in 2000 as a permanent exhibition of Korean history, art and culture including objects dating as far back as A.D. 300 as well as modern pieces. Among the works displayed there, a beautiful replica of a sarangbang (scholar's study) is my favorite as I am a fan of Korean architecture. Admission to the museum is free and so is the online tour.
Foyles
Day 4
This store on Charing Cross Road has many books in Korean, works on Korea and novels by Korean authors. It also holds annual events to mark Korea Culture Month every October with the KCC featuring performing arts and cultural workshops.
Kingston upon Thames
Day 4
A 30-minute train ride from the center of London takes one to New Malden in the Kingston borough of South London. New Malden is the only official Koreatown in England, with the largest community of Korean expats in the U.K. and many Korean restaurants and grocery stores, Korean-language schools and churches, and even noraebang (karaoke rooms). This area also hosts the annual Kingston Korea Festival comprising the Harvest Fest in September and the K-pop UK National Competition and Kimjang Festival in November.
Trip Summary
4 days trip
King's Cross, Chinatown & 8 more
What's excluded?
Spending money for souvenirs
Shopping and Purchases
Additional transport not mentioned
Additional activities/sightseeing
Transport into/ to the City & UK
Why JoinMyTrip?
Trusted platform used by 150K+ TripMates
Have A Question?
Live Chat with our experts 24x7
Unique Trips hosted by Experienced Travellers
Secure Payments to ensure your money is always safe