Slide 1 of 1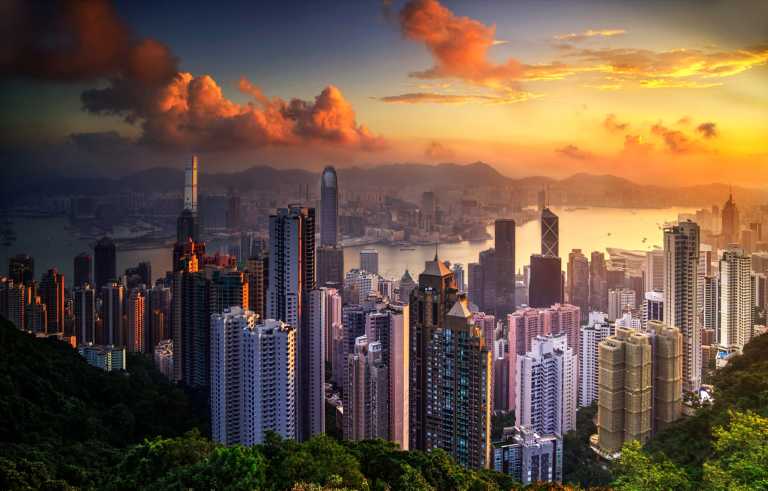 Spend July with Hong Kong's: Celebration Parades, Hiking, Landmarks and More
7 Days30 Days!
Extra Cancellation Days
only for the first TripMate
Guided trip
7 days
6 stops
3 - 5 Mates
Hong Kong
What's special?
Flexible itinerary and dates
Summer time
Travelling with a local
Hi 👋 Let's head to Hong Kong ! 🧳 We will go from flashing skyscraper sightseeing to the greenness and relaxation of hiking trails and also visiting famous landmarks. So, if you are looking for a sweet mix of city and nature vibes, you are in the right place. Hong Kong's Establishment Day is on the 1st of July in which there will be many parades, discounts, and decorations to see throughout the whole month !! It's one of the special months to see Hong Kong decorated and witness this moment. Basically, it will be a trip from Hong Kong Island to Kowloon to the New Territories 🌄 Plus, we will go shopping for souvenirs, ride the tram and ferry, and eat dim sum.🥢🍽 I will be happy to escort you on an adventurous ride there and have loads of fun and more to tell. 🤩 Feel free to contact me at any time and I will surely let you know more.🎋🎑
Hello, I am Iman, 24 years old and I am Egyptian. I am a Hong Kong permanent resident (considered a local ) since I lived there for 11 years. I am a Project Coordinator at one of the translation agencies. I can speak a bit of Spanish, and French and currently revising my Cantonese for this trip. I love traveling, making friends, and learning more about cultures. 🥰 If you need a friend, you will find me here escorting you everywhere. If you also need a photographer, count me in. 📸
We will be staying in a hotel in a city close to all transportation and places (WanChai). Each will have a private room. Hotel will include all meals and a comfortable setting. In case any of our tripmates need a pick-up, I will be here to take you guys from the airport or once reached the city to escort you to the hotel.
What's included?
Accommodation
Public transport card (200HKD)
Tickets
Your Booking includes free protection from Trip cancellations.
Learn More
Meet Your TripLeader
Phone Verified
Identity Verified
3 Countries
🌅🌃🧳✈️
You can chat with Iman once you reserve your spot.
Trip Itinerary
Central
Day 1-2
Enjoy the mix of city life and nature life at Hong Kong Island!!!🚵‍♀️🌃 We will be accommodating in Wan Chai; one of the main cities of Hong Kong. Make sure you come early, so you could take some rest and start going by the afternoon! We will have a small walk from Wan Chai to Central (or take the tram if we are all tired); watching its iconic glass skyscrapers reflecting the beautiful blue cloudy sky of Hong Kong 🌤 and the calm serenity while strolling through the city at daytime and night. 🏙🌃 We will also pass by Hong Kong Park and take the ride the tram on our time back to see the city from above. We will have dinner together, my treat :), trying some iconic roast goose and dim sum!
The Peak
Day 2-3
Do you want to see Hong Kong from the top? You haven't visited Hong Kong if you don't go to the Peak. We will go by bus and have the time of our lives with an everlasting view of seeing all Hong Kong !! We can ride the Peak Tram and we will take loads of pictures. Also, if you want to warm your legs up and hike a bit, there is a hiking trail there too.🌃🏙
Golden Bauhinia Square
Day 3-4
We will be visiting the main landmarks "the Bauhinia Square", China's gift to Hong Kong on the day of Establishment. We will stay both day and night, watching the gold grandeur of the amazing colorful lights of the Hong Kong Convention and Exhibition center. We will walk by the sea side and look at the beautiful skyscrapers of Hong Kong on the other side (Tsim Sha Tsui). We will stop by to buy some souvenirs and check the market at night. We may also pass by Causeway Bay at night and check out Victoria Park and take the tram back.(or we may go to Happy Valley and have a night stroll)
Tsim Sha Tsui
Day 4-5
You've seen the first side (Bauhinia Square), why not see the other side Tsim Sha Tsui, one of the best cities of Kowloon!! All in just 10 minutes. We will reach the deck of the Star Ferry and ride to the other side. You will find a beautiful view of Hong Kong's main landmarks in one photoshoot once you step in the city. We will walk through the avenue of stars, see 1881 heritage and also pass by the Hong Kong History museum to know more about Hong Kong's history. We will also watch the symphony lights at night. 🤩🤩 We will stroll awhile in the city, buy souvenirs and eat food!!
Lamma Island
Day 5-6
Let's warm up our legs for a nature ride at Lamma Island! One of the prettiest Islands in Hong Kong! We will ride the ferry and start hiking a 5 km trail that connects Sok Kwu Wan to Yung Shue Wan! We will pass by temples and also beaches.
Ten Thousand Buddhas Monastery
Day 6-7
Wanting to see more of Hong Kong's gems? Let's visit the Ten Thousand Buddhas Monastery in Shat Tin! We will take a bus to Sha Tin, and then we will be walking for a long time till we reach the top. At the top, we will see the beautiful temple full of 10,000 Buddhas and check the immense gold statues everywhere we trod. There will also be see monkeys around the temple!
Trip Summary
Accommodation
Hotel & Bed & Breakfast
7 days trip
Central, The Peak & 4 more
What's excluded?
Flights
Food
Shopping
Why JoinMyTrip?
Trusted platform used by 150K+ TripMates
Have A Question?
Live Chat with our experts 24x7
Unique Trips hosted by Experienced Travellers
Secure Payments to ensure your money is always safe