Slide 1 of 1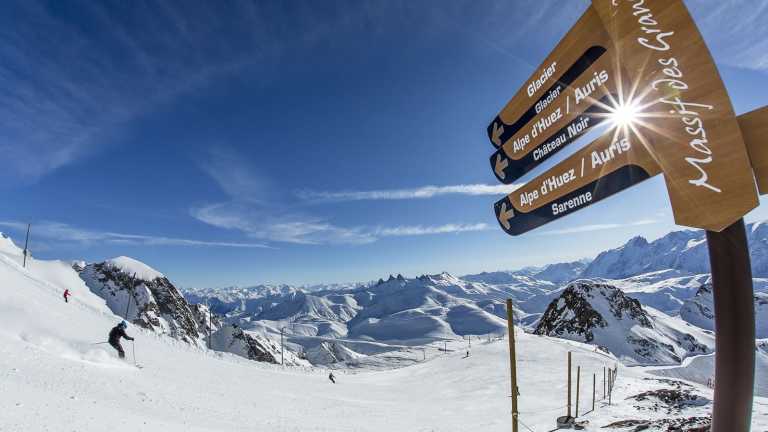 Group Ski Adventure in Alps D'Huez, France! Join the Fun with 5 Other Snow Lovers! 5 days in January, long weekend.
7 Days30 Days!
Extra Cancellation Days
only for the first TripMate
Guided trip
5 days
3 stops
4 - 5 Mates
France
What's special?
Close to Ski Area - 10 minutes
Guaranteed Snow, High Altitude
Large Ski Area
Ski holidays are always more fun and budget-friendly when shared with friends! I'm aiming to gather a group of 6 people, so we can split the costs for our apartment and transfers, making everything more affordable. Plus, it's always great to have buddies to hang out with in the evenings and to hit the slopes with during the day.
About me: I'm Raz, a 36-year-old skiing enthusiast living in Welwyn Garden City, just a stone's throw away from North London. I've already got two exciting ski holidays lined up for February and March, one with my family and another with a larger group. Now, I'm on the hunt for some like-minded individuals to join me for a long weekend of skiing and fun in France this January. Let's hit the slopes and create some unforgettable memories together!
Accommodation: I've taken care of arranging our accommodation, securing a spacious 2-bedroom apartment that's perfectly suited for our group of six. Everyone will have a comfortable bed to rest in, ensuring we're all recharged and ready to tackle the slopes each day. This setup is not only practical but also creates a warm and inviting space for us to relax, share stories, and enjoy each other's company after a day full of skiing adventures. Do you have a question? Please ask in the Q&A!
What's included?
Accommodation
Transfers from Grenoble to Alpes D'Huez
Your Booking includes free protection from Trip cancellations.
Learn More
Meet Your TripLeader
Phone Verified
Identity Verified
10 Countries
NNAS Navigation Bronze and Silver Awards, Wild Camping and Mountain Skills Qualifications, UK
You can chat with Razvan Gabriel once you reserve your spot.
Trip Itinerary
Grenoble Alpes Isère Airport
Day 1
We're all set for an amazing journey, landing at Grenoble Alpes Isère Airport Aim to land here by noon. This marks the beginning of our exciting adventure, filled with anticipation for the snowy slopes and fun times ahead!
Alpes d'Huez
Day 1-5
To ensure our journey from Grenoble Airport to Alpes d'Huez is comfortable and hassle-free, I've arranged a 2-hour shuttle transfer. This way, we can all relax and enjoy the scenic drive together, kickstarting our ski holiday in style! As for our accommodation, we've secured a comfortable and inviting space that promises a warm retreat after our thrilling days on the slopes. The apartment is conveniently located, ensuring that we are no more than a 10-minute walk away from the action, making our daily adventures to and from the slopes a breeze. Alpes d'Huez stands out not just for its proximity to the slopes, but also for its reliable snow conditions in January, thanks to its high altitude. We can look forward to guaranteed snow, ensuring that our skiing experience will be nothing short of spectacular. With everything so well-aligned, our stay in France is poised to be an unforgettable part of our winter adventure!
Grenoble Alpes Isère Airport
Day 5
On Monday, our last day, we've got a cool plan. We can still hit the slopes for a half-day of fun skiing in the morning. This way, we get a bit more time to enjoy Alpes D'Huez' awesome snow. After that, we'll pack up and start our trip back to Grenoble. We need to catch flights back in the afternoon, so we'll make sure to leave enough time to get to the airport without any hurry. This plan lets us enjoy as much time skiing as possible, but also get home safe and sound. So, let's make our last day as fun as possible and enjoy every moment!
Trip Summary
5 days trip
Grenoble Alpes Isère Airport, Alpes d'Huez & 1 more
What's excluded?
Ski Pass
Flights - Fly to and from Grenoble
Why JoinMyTrip?
Trusted platform used by 150K+ TripMates
Have A Question?
Live Chat with our experts 24x7
Unique Trips hosted by Experienced Travellers
Secure Payments to ensure your money is always safe