Slide 1 of 1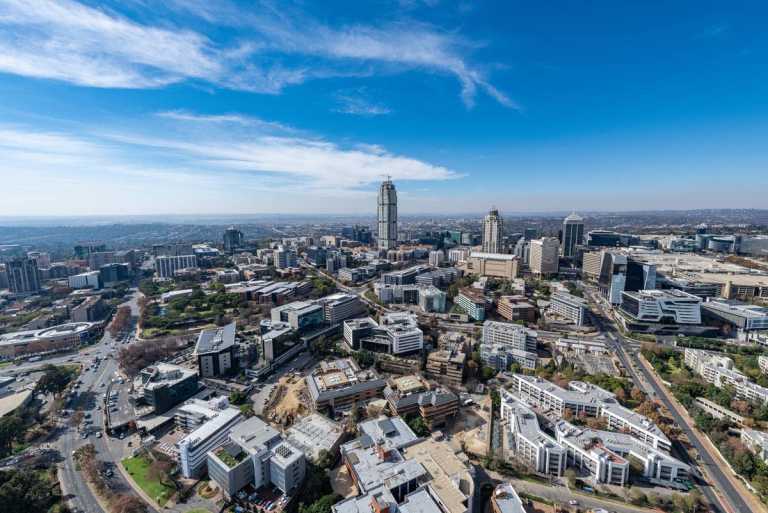 From Bustle to Bundu - Explore 'The Place of Gold' (Gauteng) in beautiful South Africa
7 Days30 Days!
Extra Cancellation Days
only for the first TripMate
Guided trip
14 days
5 stops
5 - 6 Mates
South Africa
What's special?
Personalized tour
Small / Intimate group
Off-the-beaten-track activities
Join me on an exploration of South Africa's 'Place of Gold' (Gauteng) from Johannesburg - where it all started - to Pretoria (the official capital city of South Africa), and on to the privately owned Dinokeng Game Reserve. We will have some fun activities available, with lots of history, archeology, culture, and food to enjoy. If we're lucky, we will see the Big 5, win something at gambling mecca Montecasino, as well as rest, relax, and soak up the warm sun of this colourful and interesting country.
I (Theresa) am a wordsmith who has traveled extensively in my life. I've seen many parts of Africa, as well as Israel and the UK. Now I want to explore my own country. I want to delve into - and share - the rich culture, history, and heritage that our diverse rainbow nation offers the world. Hennie (my brother) is my rock and he will also be our driver and resident comic. He's big and strong and will mainly act as driver/ security/luggage wrangler etc. He has also traveled extensively and LOVES to entertain people with stories and jokes. Both of us are easy-going, problem-solvers, so we're looking for people who have the same temperament. Go with the flow, take each day as it comes, and enjoy the ride. As we will have to share rooms, we're looking for friends/couples that are happy to share rooms. As far as possible, we've arranged for single or twin beds, but if you need a double or larger bed, that can also be arranged. We want to have fun, get to know you, explore some interesting sites, and learn more about everyone and our country. Unfortunately, this trip is not suitable for people with physical disabilities that require walking aids other than a cane. Our next trips will make accommodation for this.
We will be staying in three different guesthouses/lodges: Linden Guest House (or similar): Large double rooms with the option of either a double bed or two single beds, free WiFi, ensuite bathroom, TV. Close to (walking distance) from many restaurants and other attractions. Wagondrift Lodge (Dinokeng): Whole chalet with 2 bedrooms to share (options of single or larger beds), loft with 4 single beds. Our last night will be spent at the luxurious In and Out Sandton Lodge (or similar). The rooms are divine, and the lodge is surrounded by lush gardens, a swimming pool, and - of course - the obligatory, traditional BRAAI. We look forward to traveling with you! Please use the Q&A in case something is unclear, or you have a question!
What's included?
Accommodation
Transport
Breakfast, Supper
Selected Daily Activities
Selected Entrance fees
Selected Taxes/Conservation Costs
Your Booking includes free protection from Trip cancellations.
Learn More
Meet Your TripLeader
Phone Verified
Identity Verified
6 Countries
Fun-loving, adventurous, history geek writer who wants to travel and meet new people, while learning about my beautiful country.
You can chat with Theresa once you reserve your spot.
Trip Itinerary
You will meet Theresa and the group in O.R. Tambo International Airport
Find the best flight details to and from O.R. Tambo International Airport ->
O.R. Tambo International Airport
Day 1
This is where we meet face-to-face for the first time. Expect smiles, hugs, laughs, and a warm welcome to sunny South Africa. We will meet you at the Arrivals terminal and escort you to our luxury minivan. Once all of our TripMates are safely ensconced in the van, we will then take a 40-kilometre drive to our home for the first 8 nights - Linden Guesthouse (or similar). On the way, you will get your first glimpse of Johannesburg and its various suburbs, while relaxing to some soothing music. Bring your own music along and we can play your favourites along the way!
Linden Guesthouse
Day 1-9
Our first night together will be filled with fun and laughter around the fire of an authentic, traditional, South African BRAAI (commonly referred to as a barbeque). The next few days will be spent exploring Gold Reef City Theme Park and Tours, where you will have the opportunity to go down a goldmine shaft and experience the look and feel of the gold miners' lives in the 19th and 20th centuries. The next few days will be spent sightseeing in Johannesburg, Soweto (once the largest township in South Africa), as well as the site of the infamous 1976 student riots where teenager Hector Pieterson was the first casualty of the so-called Apartheid struggle. There is the Hector Pieterson Museum, as well as the home of Nelson Mandela. On another day, we will explore Pretoria (the official capital city of South Africa). Here noteworthy sites such as the Voortrekker Monument, the Union Buildings (the official seat of the South African Government), as well as Kruger House (the former home of the great statesman Paul Kruger) are worth exploring. Changing up the bustle of the trip, we will take you to the spectacular Bird Gardens at Montecasino. If we're lucky, we'll also be able to attend their remarkable reptile display. After wandering through the gardens, you will have the opportunity to explore the interesting shops in Montecasino, or even test your luck in the casino. There are live shows at the Montecasino Teatro, and (depending on availability), we may even be able to catch one of the local live shows there. Included in the beauty and bustle, there is a good measure of history and archeology at the world-famous, World Heritage Site - The Cradle of Humankind and the Sterkfontein Caves. Moboneng's street art is amazing, followed by a delicious wine tasting of boutique, South African wines. On our last day at the guesthouse, we are treated to a scrumptious lunch at Lotus Cafe, after which we will shop up a storm in the richest square mile in Africa - Sandton City.
Wagon Drift Lodge
Day 9-13
Wagon Drift Lodge is in a privately owned game reserve. Some of the highlights here are hiking trails in the bush, watching the animals at the watering hole, hides to do some game-watching, etc. It is also close to Cullinan Town and Mine, which we will be visiting. Cullinan is known for the world's largest diamond - the Cullinan Diamond - which was split into nine smaller diamonds. A few of these diamonds can be seen in the British Royal Family's collection. Adventure Zone is close-by and, the brave among us can go zipling there. Afterward, we can have a bit of fun displaying our Archery skills. The day ends with a leisurely game drive at Wagon Drift, followed by a well-deserved, catered dinner. We can't possibly leave without first tasting the craft beers at Arlington Brewery and then setting off on a fantastic Big 5 game drive.
Inn & Out Sandton
Day 13-14
This is our last night together (on this trip) and we're going to make it extra special. After a long drive from Wagon Drift, we'll have some time to catch our breath, swim in the pool, and end the night with a proper BRAAI. Around the fire, we'll trade photos and videos from our trip, as well as memories and stories of our experiences. Although it's bittersweet, every moment together will be cherished and saved for future reference.
O.R. Tambo International Airport
Day 14
After a hearty breakfast, we - for the last time - pack up the minivan and head to the airport. Although you will be heading home, Hennie and I are sure that we will be keeping in touch and that this is not farewell, but merely 'till we meet again. Hennie will help you wrangle your luggage to your check-in point, and we will wave you goodbye as you go through security to the departure gate.
Trip Summary
14 days trip
O.R. Tambo International Airport, Linden Guesthouse & 3 more
Have A Question?
Ask the TripLeader questions about the Trip by clicking on the button below. Your question and the response will be visible on this page once it's answered.
What's excluded?
Flights to and from South Africa
Visa fees
Personal Purchases
Alcohol / soft drinks
Customs duties
Why JoinMyTrip?
Trusted platform used by 150K+ TripMates
Have A Question?
Live Chat with our experts 24x7
Unique Trips hosted by Experienced Travellers
Secure Payments to ensure your money is always safe