Slide 1 of 1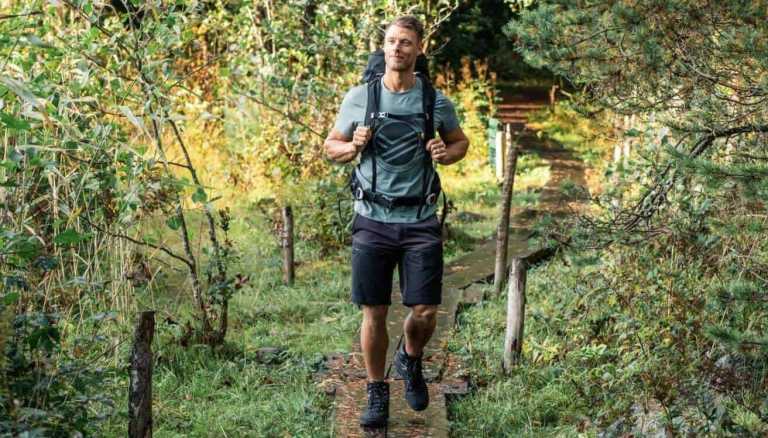 Finland Spring Expedition Adventure trip with activities
7 Days30 Days!
Extra Cancellation Days
only for the first TripMate
Guided trip
7 days
5 stops
4 - 6 Mates
Northern Europe
🇫🇮 7-day Finland Spring Expedition Adventure Trip with a local Finnish travel companion, starting and finishing from Helsinki. The base of our outdoor activities will be Nuuksio National Park in southern Finland. A log cabin in the woods, paddling in vast lakes and hiking park trails… What is there not to look forward to? Later 3 days in Helsinki and passed one day in Tallinn, Estonia. OUR PERFECT ENVIRONMENT FOR OUTDOOR ACTIVITIES: 🛏️ In Nuuksio we will share and stay in a comfortable, 8 -person lakeside cottage equipped with all kinds of amenities (fully furnished kitchen, sauna, heating, etc.). We will go on excursions throughout the area and enjoy the slow life of the natural park. At our accommodation you can wake up in a genuine log cabin, step out onto your private front deck, and be immersed in views of soaring forests and shimmering lakes. It's a place where relaxation comes easily, but with so much beauty around you to explore, it becomes an afterthought; something to look forward to after a day of hiking, paddleboarding or cycling, visiting local farms and immersing yourself in the Finnish culture. All of this, less than an hour's drive from Helsinki makes it such an easy choice. Slow travel, gastronomy, snow and multi-activities await on this active all-gay tour of Finland! My spring Finland tour makes the most of this beautiful season: trail running, fat biking, hiking in the Natural Park, kayaking, learning Finnish survival skills and teamwork, tasting and making local gastronomy and sleeping in an authentic cabin at Nuuksio National Park to admire the Real Finnish Cottage Life. Together we'll get to know Helsinki on an exclusive walking tour and through nightlife. And finally, we will also travel to Tallinn, Estonia. My Authentic Small Group Active Travel to Finland bring together people like you to carry out exciting activities and excursions in small groups without intermediaries driving up the cost. THIS IS FOR YOU IF: 👍 You like to travel differently, leaving room for all the spontaneous moments that could arise during the trip You prefer to experience and discover what Finland offers firsthand, enjoying the customs, culture, and local gastronomy. 👍 You want or like to get out of your comfort zone and take in everything that a trip gives you 👍 You like to go on adventures you like, and you pursue what you want 👍 Your mentality is to share, meet and learn from people who think and live like you; we are all a team 🏳️‍🌈 My trips are also LGBT-friendly and that is something that many of you will be able to value when organizing your vacations WHAT'S INCLUDED: ✨ Car rental, 3 nights exclusive cottage at Nuuksio, 3 nights at Hotel in Helsinki center and cruise tickets to Tallinn + one museum visits are calculating included in the budget. NOT INCLUDED: ✨ Your flight tickets, your travel insurance, possible rentals of bikes etc., tram tickets, food what we make together at the cottage, restaurant lunches and dinners during the trip. 👨 Who Accompanies You On This Journey? Hey! I am Harri, a Finn living in Spain, passionate about travel, animals and outdoor adventures to seldom-traveled places, and I am always trying to do it in a responsible and conscious way for both the planet and local communities. 😗 I admit that I have always liked to travel, discover remote places and have new experiences. And yet, a few years ago, I went back to my roots and returned to my origins via active travels. I had the opportunity to have a daily sauna with a subsequent dip in the lake, paddle with the blue of the sky melting into the water, stop at a laavu to pick a few blueberries and eat something on the grill… It was a very intimate moment of contact with nature –not a cloistered nature– but alive, where people unfold. 🇫🇮 This is how the Finns feel their land. Travel To Finland With Harri Of Finland!
Your Booking includes free protection from Trip cancellations.
Learn More
Meet Your TripLeader
Phone Verified
Identity Verified
30 Countries
12 Trips Completed
Travels combinated local life, gastronomy and activities with a mountain guide & sport coach.
You can chat with Harri once you reserve your spot.
Trip Itinerary
Helsinki
Day 1
Day 1 –Hei kaikki—welcome to Helsinki! Our trip kicks off with a Group Meeting at 3pm. If you aren't able to arrive in the morning, we recommend flying in a day early to settle in. Later we will drive to Espoo, where I booked a real Finnish timber cottage, with a private sauna and beach. I try to do my best to offer our Welcome Dinner experience at our exclusive cottage, after the sauna of course. Your perfect active cottage holiday in Finland starts there!
Nuuksio
Day 1-4
Days 1-2-3 – LOCAL & COTTAGE LIFE | Teamwork, some outdoor sports, local life and sauna of course. Nuuksio National Park, situated within the borders of Greater Helsinki, is one of the top 10 nature attractions in the country. There are 43 glassy lakes in Nuuksio National Park, so of course we try a few of them. When we know that it is possible to travel better and more often, we no longer want anything else. We know that adventure is within our reach, and we want to share it with those we love most. And we also want MORE! That is why I am inviting you to travel with me so that you can discover FINLAND in a way that respects the culture that is going to welcome us and the fauna that we are going to observe, because above all we want to generate a trip with a POSITIVE IMPACT! Our Attraction options in Nuuksio National Park: ✨ I'm your local guide who will help us see incredible things ✨Sports and activities: Let's take hikes or try fat bikes with relevant information on how to survive in those dark Finnish forests ✨ Available to choose from are sunrise treks, trail running for sports lovers and a guided swimming-sauna-swimming experiment, from our own beach of course. ✨You can attend Finnish survival workshops depending on the temperature or also try kayaking in Nuuksio lake. ✨Gastronomy adventure: Our team will work out how to smoke salmon in addition to a few typical Finnish main courses. Plus, take a gastronomic tour at the Helsinki City Center ✨ Well-being: Let the Finnish nature relax you and enhance your well-being with yoga, trail running, rowing and maybe kayaking in the lakes. ℹ️ Hiking in a wild evergreen forest of Nuuksio among ancient cliffs densely covered by mosses, lichens and ferns as well as numerous small, clean lakes is an unforgettable experience. The forest is inhabited by various animals, among them the Siberian Flying Squirrel, a rare mammal found only in Finland and Estonia in Europe. The Flying Squirrel LIFE project improves the conservation of flying squirrels in Europe through cooperation. Ascending the uplands, where geological curiosities of the rocky forest are visible – grottoes, small caves, giants' kettles, and rocky walls with picturesque views Trekking to the tiny Hynkänlampi Lake, where the water is clean and drinkable, and where anyone can swim in this «fresh water» and deeply experience the wild nature.
Helsinki
Day 4-5
Day 4 – City tour and Finnish Gay Life & History | City Excursion and Tom Of Finland Today we leave our cottage and drive to Helsinki, where we will stay overnight at a LGBT friendly hotel. Depending on the interest of the group we can choose some of my earlier activities, in my ex-homecity. We have 2 days and 3 nights here, so we have time to enjoy Helsinki, like a locals. However lets pick up a tourist transportation card, which covers all forms of transport - trams, buses, metro and even local ferries - for one or three days. Activities in the Helsinki city center, up to of interest of the group: ✨ guided city tour by me, possible to go to the Tom Of Finland Experience ✨visiting the original public sauna of Kallio neighborhood ✨ tram or biking tours around the Helsinki ℹ️ Tom of Finland has become a Finnish icon like the Moomins and Jean Sibelius. Touko Laaksonen alias Tom of Finland lived in Helsinki his whole adult life. Welcome to walk the streets of Helsinki once cruised by Tom to learn about his life, art and LGTBQ history of Finland! The tour is produced in collaboration with Tom of Finland Foundation and part of its profit goes to the foundation.
Tallinn
Day 5
Day 5 SHOPPING OPTIONS AND FREESTYLE | visit at Estonia & Tallinn In the early morning we will take a cruise ship from Helsinki center, directly to Tallinn center. The trip takes a few hours. We came back the same evening. ℹ️ Tallinn – the capital of Estonia – is a proud city saturated with medieval magic, gourmet New Nordic dining, classy design stores, hidden hipster hotspots, and wild nightlife, at least for heterosexuals. Estonia's capital and largest city, Tallinn is home to around half a million people (almost a third of Estonia's total population). The history of Tallinn stretches back many centuries and you can still see many well-preserved remnants of its medieval past. It was the northernmost capital of the Hanseatic League and part of the Swedish and Russian empires. The 20th century saw both Nazi and Soviet occupations. Nowadays, Tallinn is internationally regarded for its IT sector (Skype originated here) and for its manufacturing industries and port. Tourists are attracted by the awe-inspiring architecture, great shopping opportunities, plethora of cafes and modest gay scene. We have only one day time so: The Old Town – a UNESCO world heritage site, and Tallinn's biggest draw. Here you will find impressive medieval architecture, winding streets, breathtaking viewing platforms, and a variety of restaurants, cafes and bars. Beautiful both in summer and winter. ✨ Toompea Hill and Castle – overlooking the city is the limestone hill which houses the Estonian government's offices and parliament. Each building is constructed in a differing architectural style indicative of the era they were constructed in. ✨ Let's check St Olaf's Church – allegedly the tallest building in the world between 1549 to 1625, St Olaf's is one of Tallinn's most iconic sites. From 1944 to 1991, its tower was used as a KGB surveillance point. ✨ Town Hall Pharmacy – one of the oldest running pharmacies in Europe. Not only can you get your hands on conventional medicines etc, there is a restaurant and an antique's shop in the building. ✨ KUMU – The main branch of Estonia's museum of art is held in an imposing contemporary building in Kadriorg park. It has an excellent selection of Estonian art (most notably socialist realist style works) with an equally interesting selection of foreign works. ✨ Museum of Occupations – when traipsing through the colorful streets of the old town, it is easy to forget about Tallinn's turbulent past. The Museum of Occupations is an informative and eye-opening account of both the Soviet and Nazi occupations. ✨ DM BAAR – a quirky and unique spot to catch a drink. This bar is dedicated to synth-pop legends Depeche Mode with a playlist of only Depeche Mode songs, a drinks menu named after only Depeche Mode songs, and Depeche Mode memorabilia for decor. It goes without saying that you should visit here if you like Depeche Mode.
Helsinki
Day 5-7
Day 5- 6 – DIVE DEEP INTO FINNISH GASTRONOMY, HISTORY & ARTS | Food markets, art and history, also restaurants and bars. ⏹️ Even though I have an agenda of activities and sights planed I want everyone to feel free to do their own program and explore the city in their own and very personal way! Helsinki is the beautiful capital of Finland and one of the most gay-friendly cities in the world. This fact is based on the safety and liberal atmosphere. Helsinki is also known for its design, architecture and technology After las day at Tallinn we can have today something relax, terraces and of course to to sauna, if somebody still wants to do that. ✨ Gay bar-disco pop-out ✨ Lets know more about Finland's history and pass at Suomenlinna ✨ Island hopping and beach of Helsinki ✨ Local markets and try forest fruits and typical seasonal products ✨ Little bit a architecture and slow life ✨ If someone is interested in sports, I'm always happy to offer something. Last evening's dinner I like to offer something basic, but very traditional Finnish, so you guys leave Finland with full of good memories! The next day I will help everybody to leave Helsinki or those who still stay can get all my advice for your later stay.
Trip Summary
Accommodation
Other & Hotel
7 days trip
Helsinki, Nuuksio & 3 more
Why JoinMyTrip?
Trusted platform used by 150K+ TripMates
Have A Question?
Live Chat with our experts 24x7
Unique Trips hosted by Experienced Travellers
Secure Payments to ensure your money is always safe